Wat Kathu, or Kathu temple, is a not very well known landmark from tourists, but local photographers know very well how beautiful it is. This Buddhist temple is on the way to Phuket Town and not far from Patong, but because it stands away from the main road, most people don't even consider visiting it.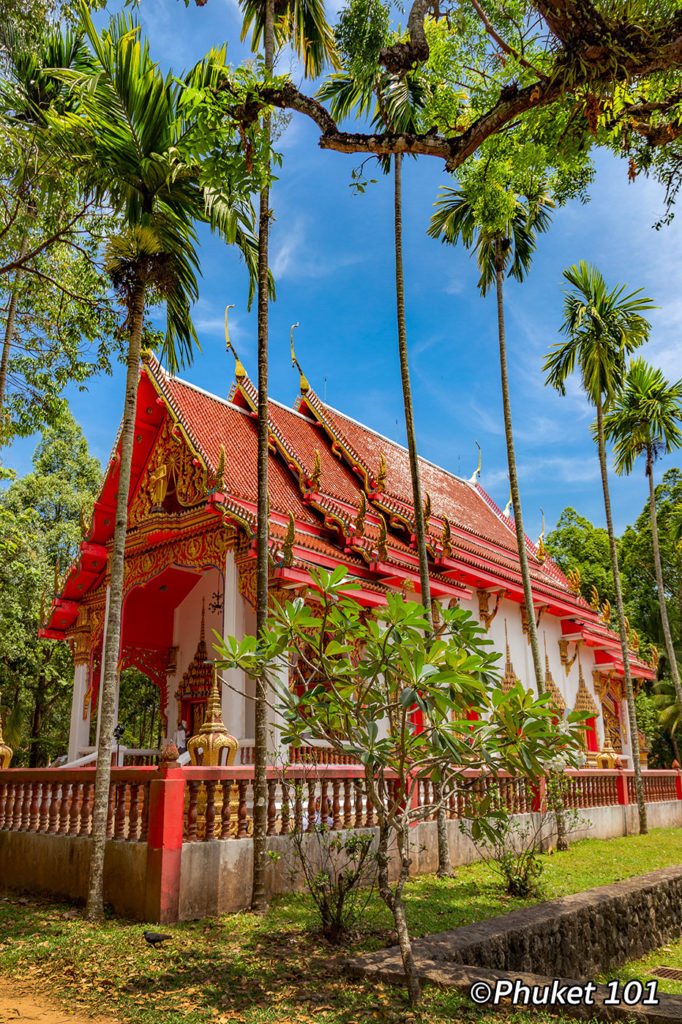 Wat Kathu is not very big but certainly has a lot of colourful charm, and is beautifully crafted and decorated. On a beautiful day, you can really enjoy the contrast of colours: red and gold for the temple, framed by bright green palm trees with an intense tropical blue sky above it. A perfect shot for your Instagram collection or even your selfie!
In addition, it is frequently used as a background for wedding photographies in traditional Thai costumes, making it even more attractive for travellers to visit.
The temple, consisting of several small pavilions, plays an important part in the annual Kathu Festival, which usually occurs in July each year.
---
What to Do Near the Temple
If you are in the Kathu area, there are quite a few things to enjoy. The best known are the Kathu Waterfalls and the Phuket Wake Park. For lunch, why not to try Krua Jongjit Restaurant, a good and inexpensive restaurant that even received a Michelin Bib award.
---
More Photos
---
Wat Kathu Info
Location: Kathu
Address: Kathu, Kathu District, Phuket 83120
Phone: 076 321 325
Entrance: free

---
Wat Kathu Map
---
See also