Phuket Chinese Temples
Chinese temples and shrines in Phuket are always a great opportunity for some good photo. There are quite a few around and each of them have its characters and special features. The large ones are very popular during Chinese New Year in February, or the Phuket Vegetarian Festival in October, and can get extremely crowded, not to mention very loud from firecrackers.
---
Jui Tui Shrine
Best known and most popular during festival period is probably Jui Tui Shrine, right in the middle of Phuket Town, and right next to it you'll find Put Jaw Shrine, more modest but even more revered for being the oldest Chinese shrine in Phuket. It's bright, colorful and very decorated if you have the chance to visit around festival times.
---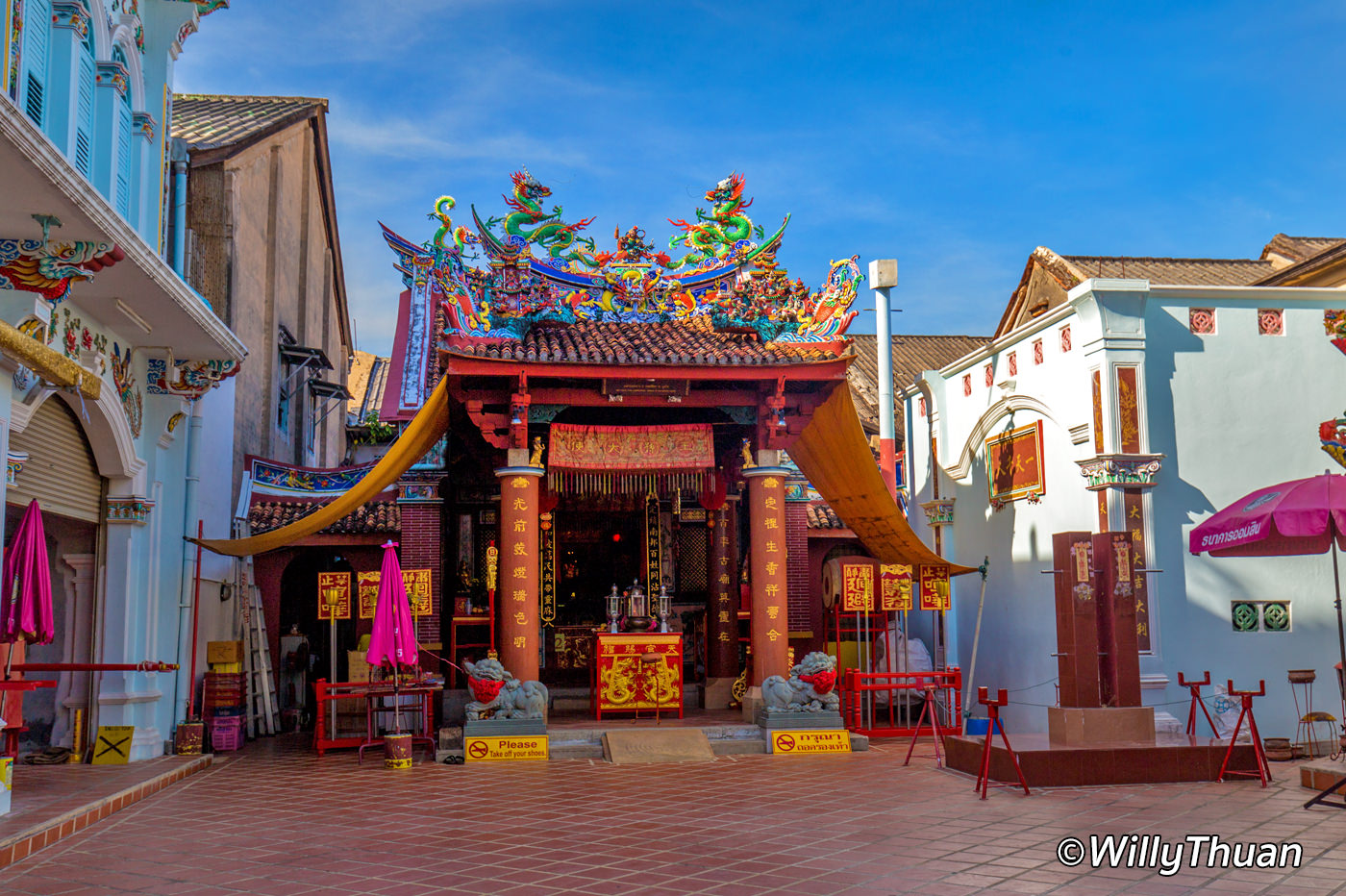 Not too far from these is another interesting temple called 'Shrine of Serene Light'. It used to be a very special place only known from a few, the ones that spent enough time exploring. One entrance was a narrow anonymous gate near the well known 'On On hotel', opposite of the amulet market and knowing this entrance was a little pride we enjoyed sharing like a personal secret… but there was better… there was another entrance even more interesting: behind the kitchen of a small friendly restaurant called 'Wilai', located next to the China Inn on Thalang Road. This secret path is still there, but the secret of the shrine of Serene Light has been exposed: The narrow front entrance has recently been wiped out, remodeled and is now a huge bling bling Chinese gate with massive pillars all wrapped with golden dragons… hard to miss! Read more
---
More Shrines in Phuket Town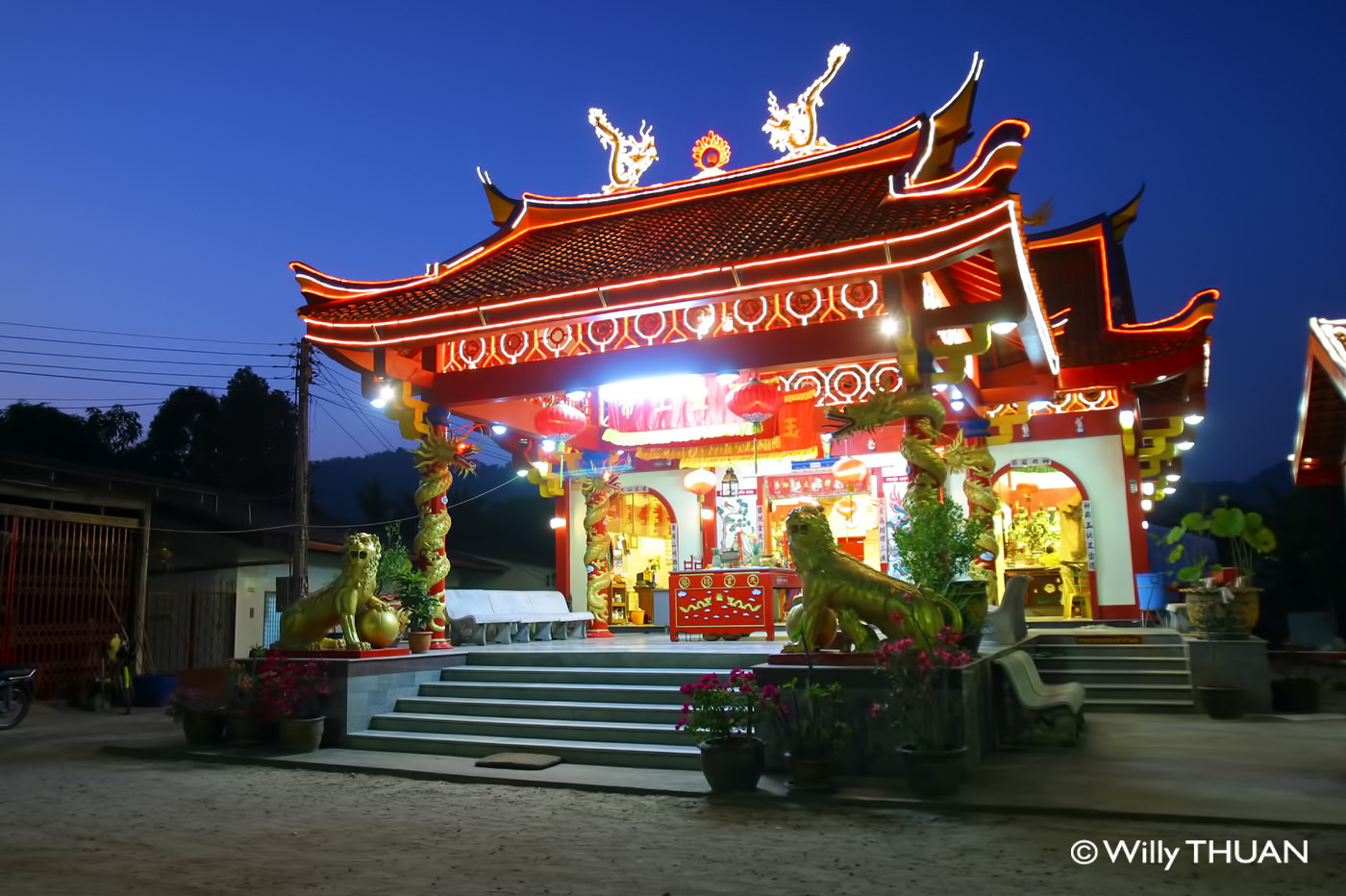 In Phuket town, three other shrines are worth visiting for some good Asian feel photos, especially at these special occasions mentioned earlier: Hok Nguan Kung Shrine, next to the clock circle, Sam Kong Shrine, between Lotus shopping center and 'Bangkok Hospital Phuket', and Bang Niao Shrine near Robinson Shopping center on the way to Saphan Hin.
Another temple on the way to Monkey Hill is dedicated to tigers with tiger statues and carving everywhere in and around this small unimpressive building. It' not a great place, but you get to see the monkeys when going up there.
---
Tha Rua Shrine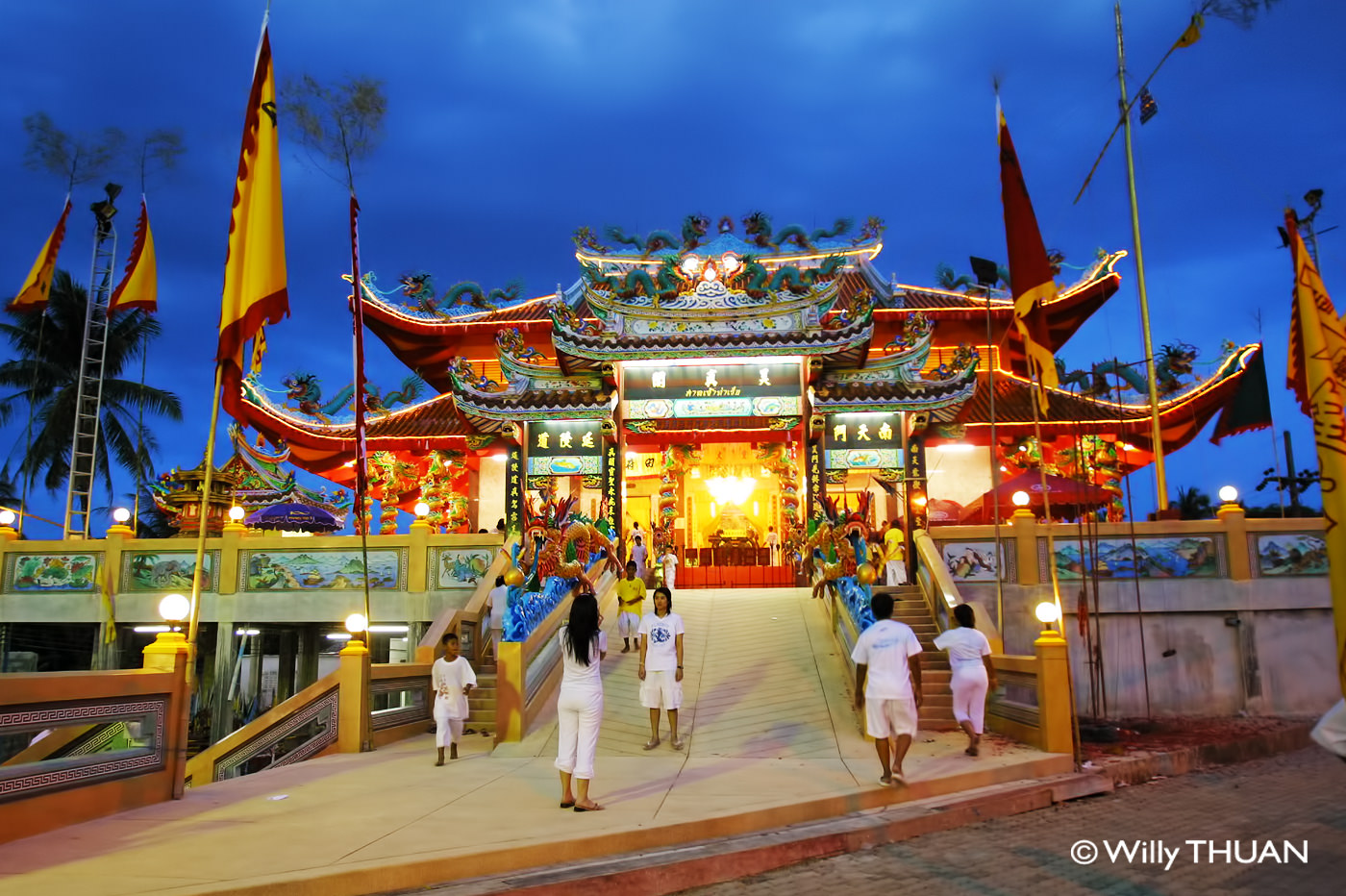 Of course there are many more shrines in Phuket town, not to mention all around the island. Tha Rua Shrine was once a popular tiny temple on the way to airport, just before reaching Heroins Monument. Few years ago it was taken down and a huge building was erected at the location. It is really a large construction and it took a long time to build. Still today, it doesn't look quite finished and it also seem to be less popular than the original discreet one. Read also about Phuket Thai Temples and Wats.
---
Chinese Temples Photos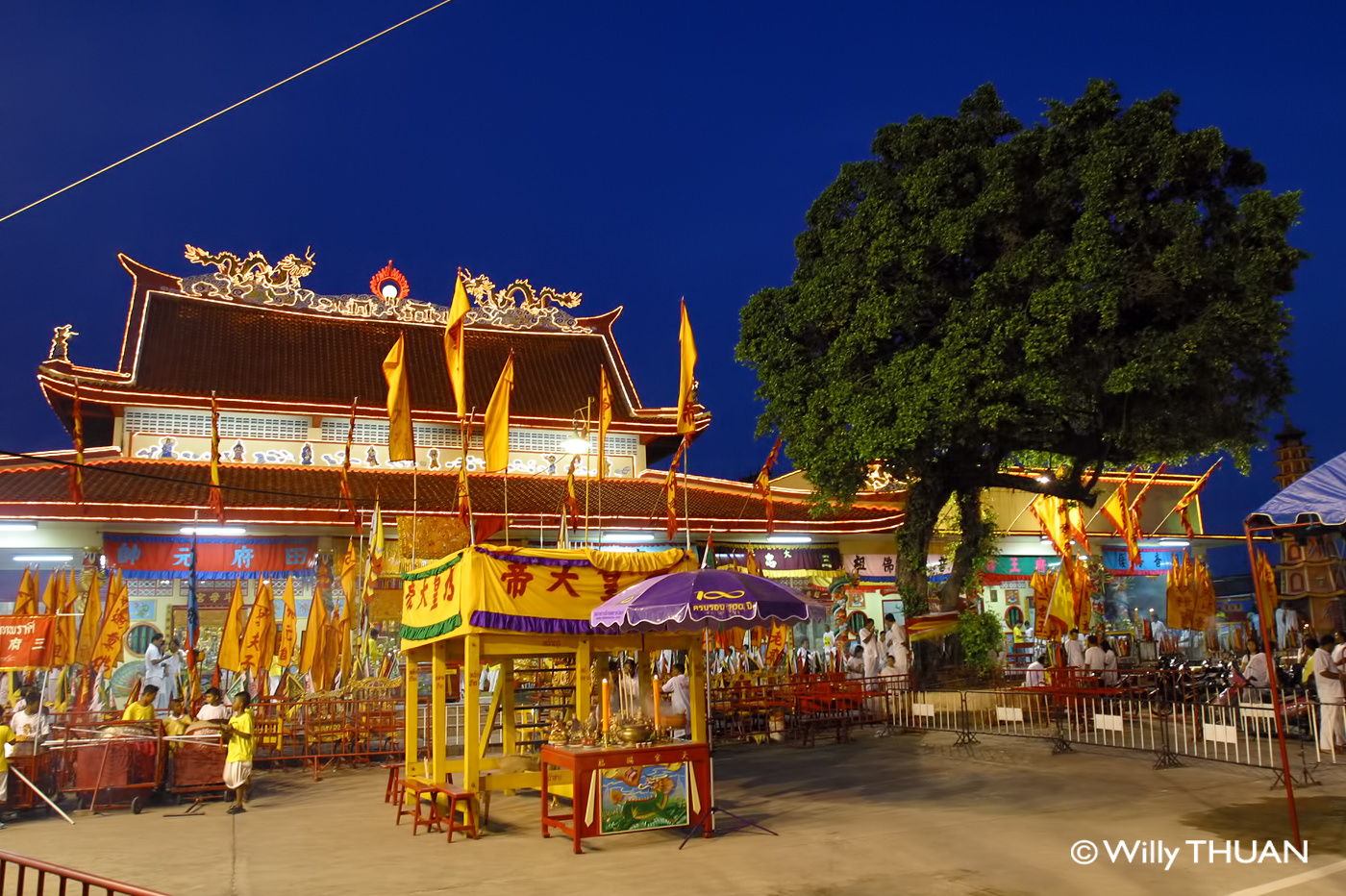 Chinese Temples and Shrine Map
You may also like:
Phuket Temples – A List of the Most Famous Temples of Phuket