---
A tour of the Chalong Bay Rum Distillery
---
The Chalong Bay Rum Distillery has become known worldwide, but it started very modestly around 2012, in a remote area of Phuket called Chalong. The success of this rum comes from many aspects: the unique quality of the ingredients, the rigorous process, an eye-catching package and smart marketing, all combined with the passion of a small team.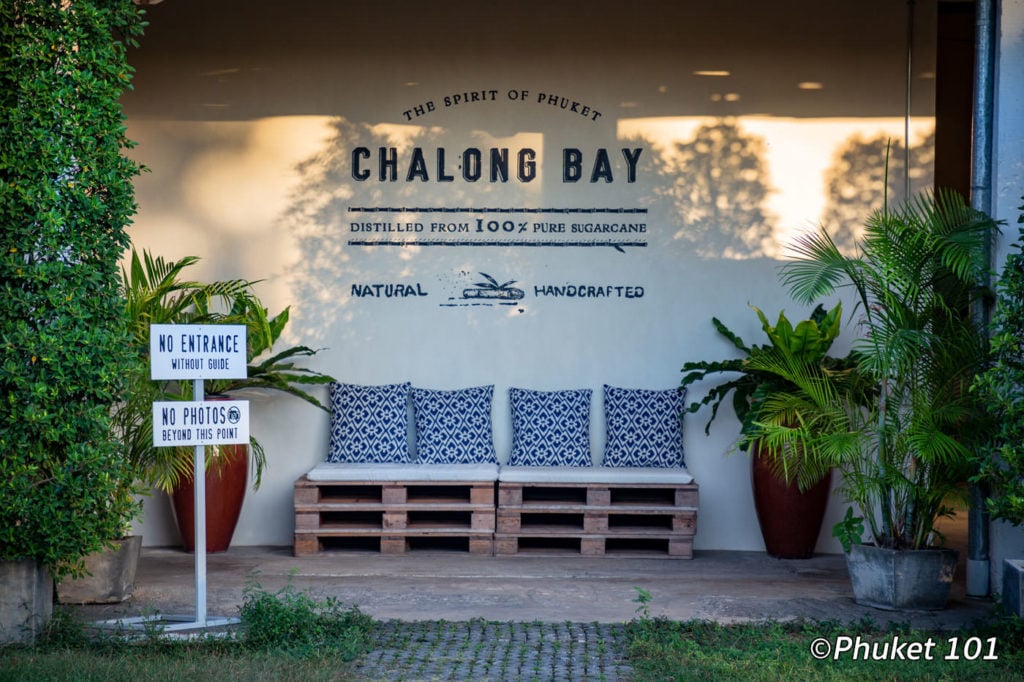 What makes Chalong Bay Rum different and better than most other rums you have tried? Take a tour of the distillery, and everything will be explained and revealed. Well, not everything since they keep some secrets, and you are not allowed to take any photos inside. How mysterious!
---
The tour
As you arrive at the distillery, don't expect a big factory: it feels like a family-run business. Most of the space is occupied by massive containers storing sugar cane juice and rum. The convoluted copper steel distilling apparatus is the key element of the process, but we were not allowed to take photos of it again.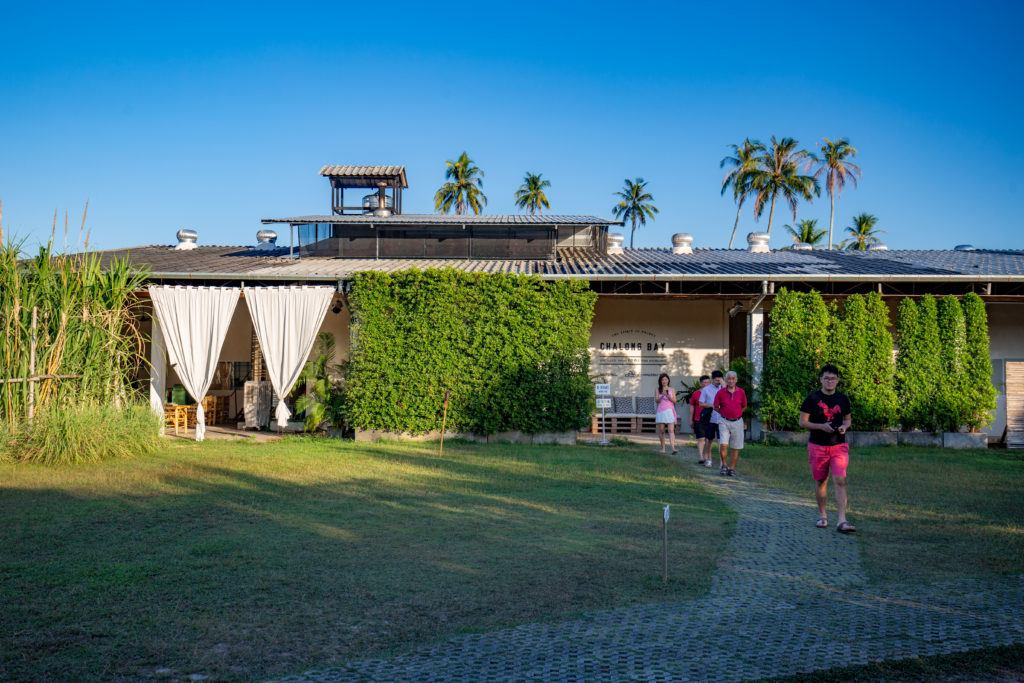 On each wall, presentations describe clearly why this rum is different from other rums in many ways. One of the vital elements is that they only use Thai sugar cane juice to produce the rum, not molasses, like most brands do. The result is clear flavourful rum and high-quality alcohol, making it a perfect base for all your cocktails.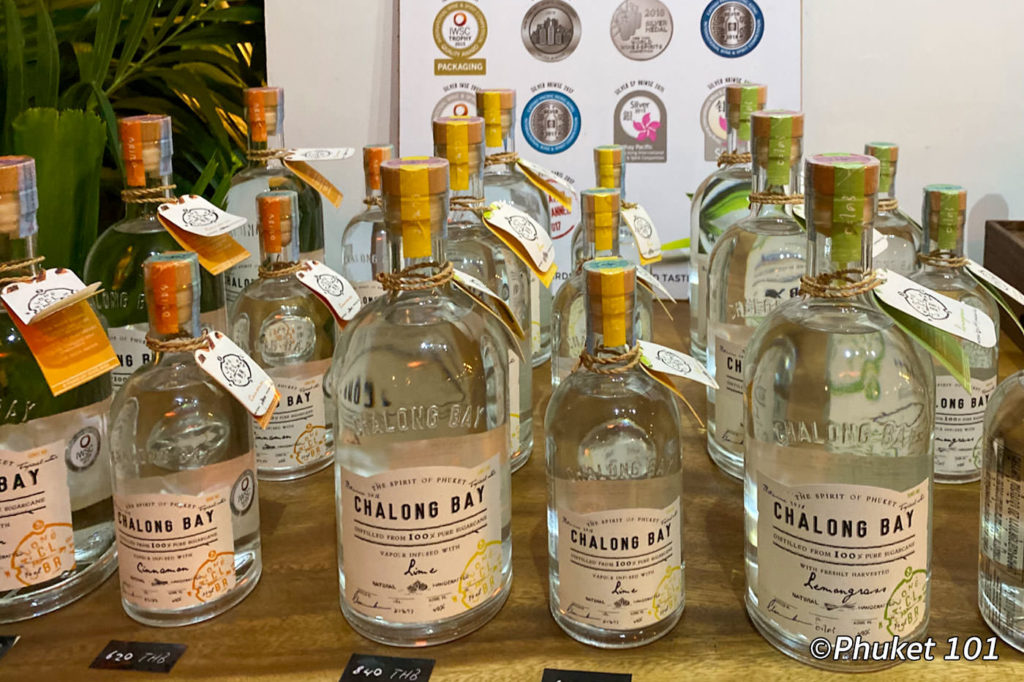 Chalong Bay Rum prides itself on only using sugarcane from Thailand, grown without chemical fertilisers and harvested by hand by local farmers, producing 100% pure cane juice.
Phuket 101 receives 250,000 monthly visitors on average (500,000 pageviews/month).
If you wish to advertise on this space or other options available on Phuket 101, just contact us.
---
How the rum is done
The best and chemical fertiliser-free sugar canes are harvested and pressed to produce 100% pure first-press cane juice. The cane juice starts fermentation and is then distilled in a copper steel alembic. The produced rum will rest for eight months before being bottled and labelled by hand. In addition to the classic Chalong Bay Rum, you can taste 5 more flavoured variations: lemongrass, cinnamon, kaffir lime, lime and Thai sweet basil.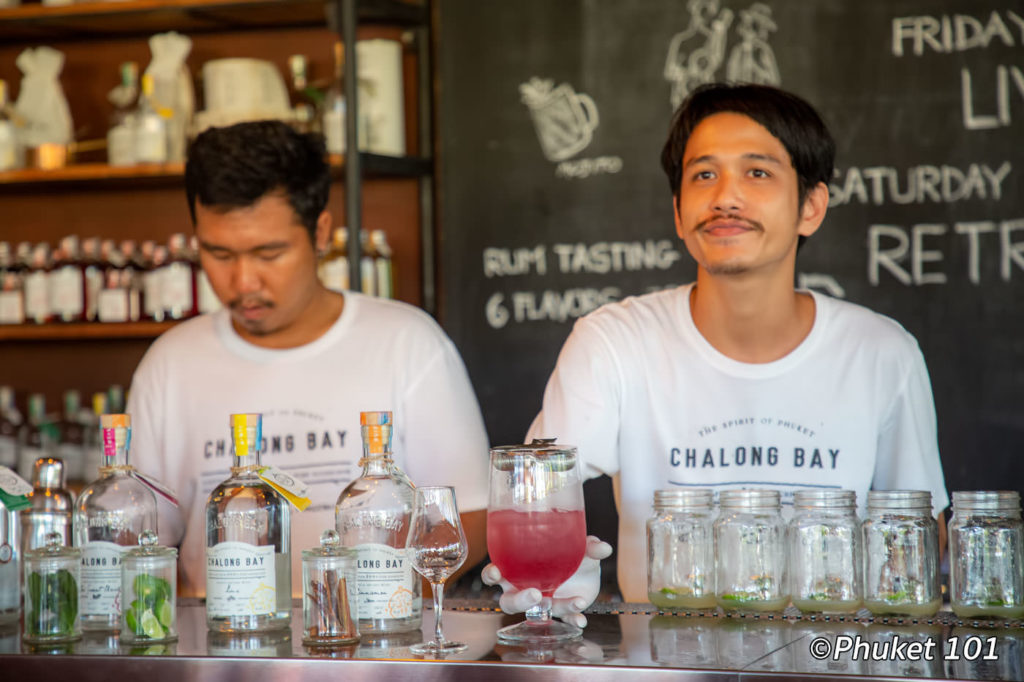 Once the 30 minutes visit is over, everyone goes to the restaurant bar counter to enjoy a free Mojito (everyone knows it's made with rum, obviously), followed by a tasting session of the several types of produced rum. If you want to make the best of your visit, you also can take a 2 hours cocktail workshop and learn how to prepare three different cocktails to impress your friends once back home. The entire 2 hours experience costs 1,700 baht and includes three cocktails making and sipping, a visit to the distillery guided, a tasting session and one tapas.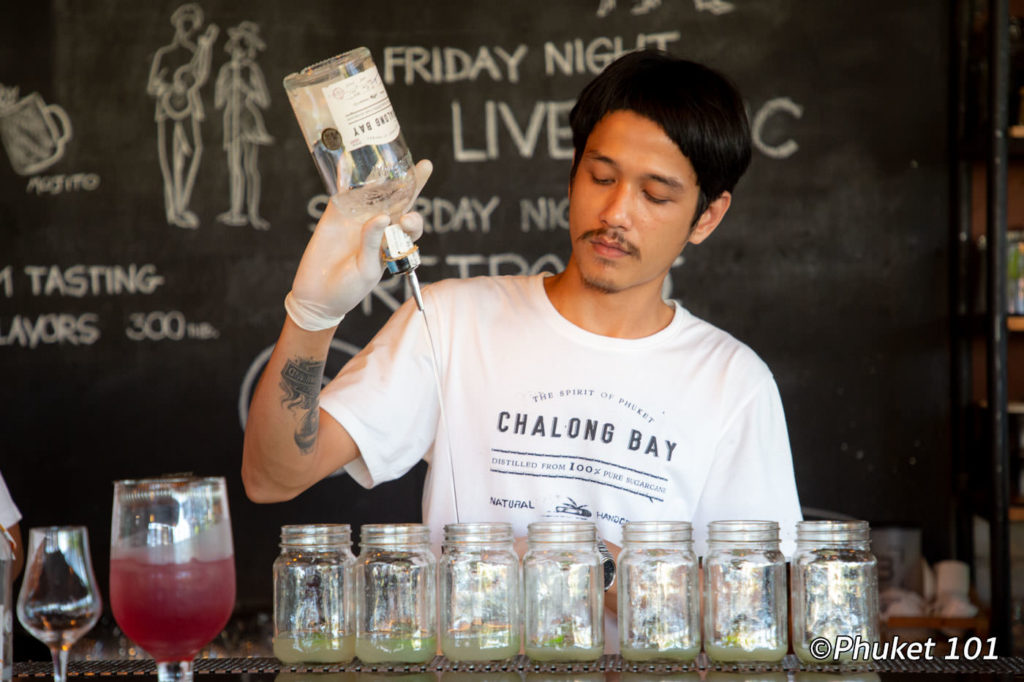 ---
Cane Crush Restaurant
To complete your experience, you should end your tour with a lunch or dinner at Cane Crush, a beautifully designed restaurant facing the distillery. The Asian-inspired food is delicious, using fresh, natural and local produce. The dishes are superbly prepared and presented by a Cordon Bleu Chef alumni. It was, for us, the perfect way to end the day.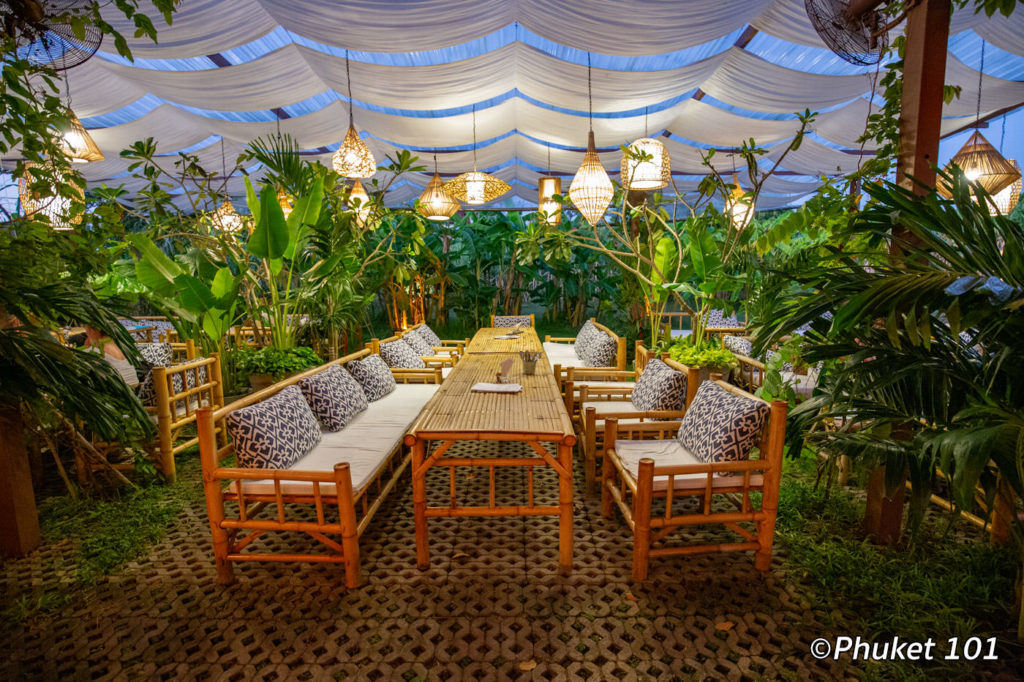 ---
Virtual Tour
---
More photos of Chalong Bay Rum Distillery
---
Chalong Bay Rum Distillery Info
Location: Chalong, near Phuket Zoo
Address: 14/2 Moo 2, Palai, Soi 2, Chalong, Amphur Muang, Phuket 83130
Open: 11 am – 11 pm
Phone: 093 575 1119
Price: Visit: 450 baht, Cocktail Class: 1,700 baht
Visits: 2 pm, 3 pm, 4 pm, 5 pm and 6 pm
---
Chalong Bay Rum Distillery Map
Get the directions on your phone: https://g.page/chalongbay?share
---
More reading