About Chalong
Chalong is an important and vast area stretching along the east coast of Phuket island. While the name is well known because of the famous Wat Chalong temple, there is no real town and not much to do. It is only known for the 2 long piers and notorious traffic jams. For convenience, and because Chalong is so vast, we will provide every distance from this Chalong circle.
---
What to Do in Chalong
---
The Piers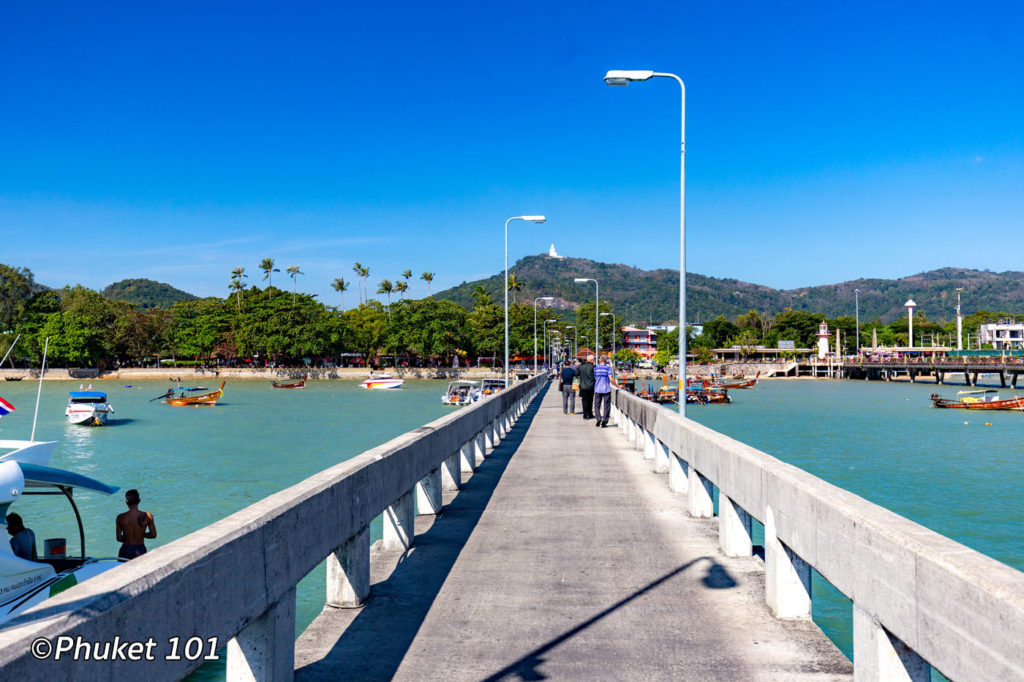 The 2 long piers of Chalong are where you may embark for a trip to a nearby island: Coral Island, Lone Island or Racha Island. A lot of dive boats are moored here. The place gets very busy with buses in the morning and evening when dropping and picking up tourists. Parking a car is very difficult.
---
Distance from Chalong Circle:3.4 km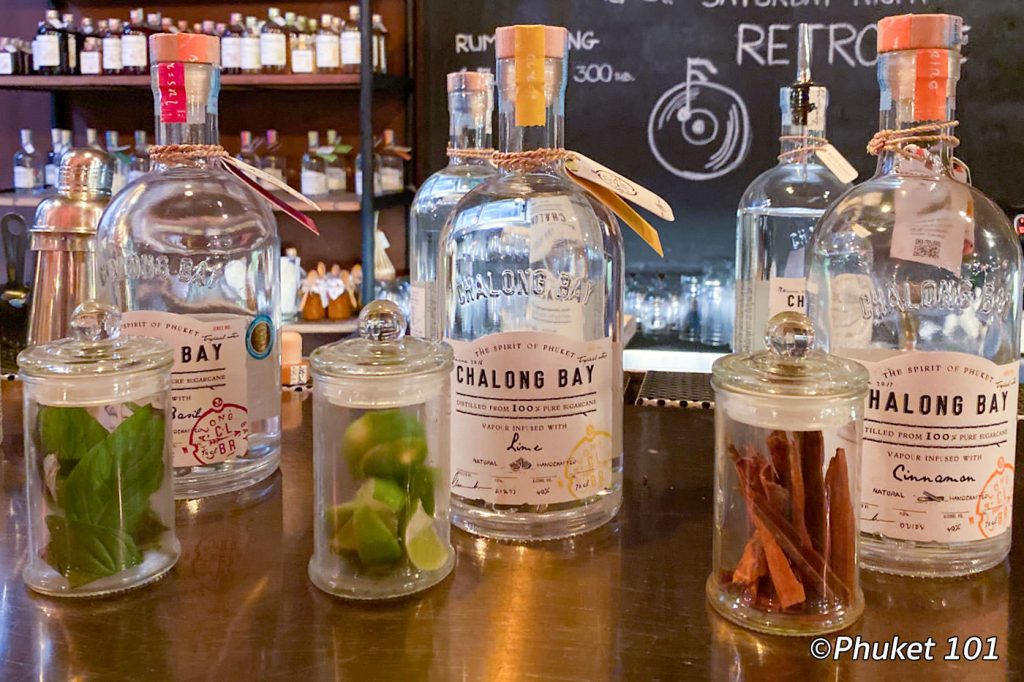 Chalong Bay Rum is a small but well-known factory preparing an excellent local rum with sugar cane juice. You can visit the factory, try some rum tasting, enjoy their excellent and beautiful open-air tropical restaurant.
---
Distance from Chalong Circle: 3 km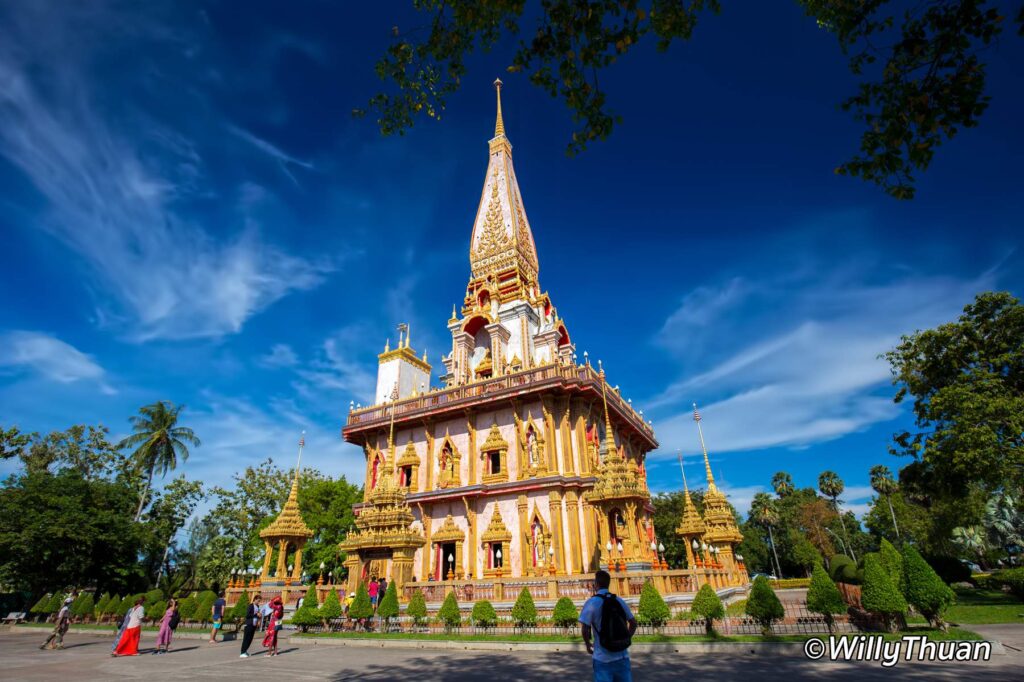 Wat Chalong is the most important and most impressive temple in Phuket, located 3 kilometres from Chalong circle.
---
Distance from Chalong Circle: 6.8 km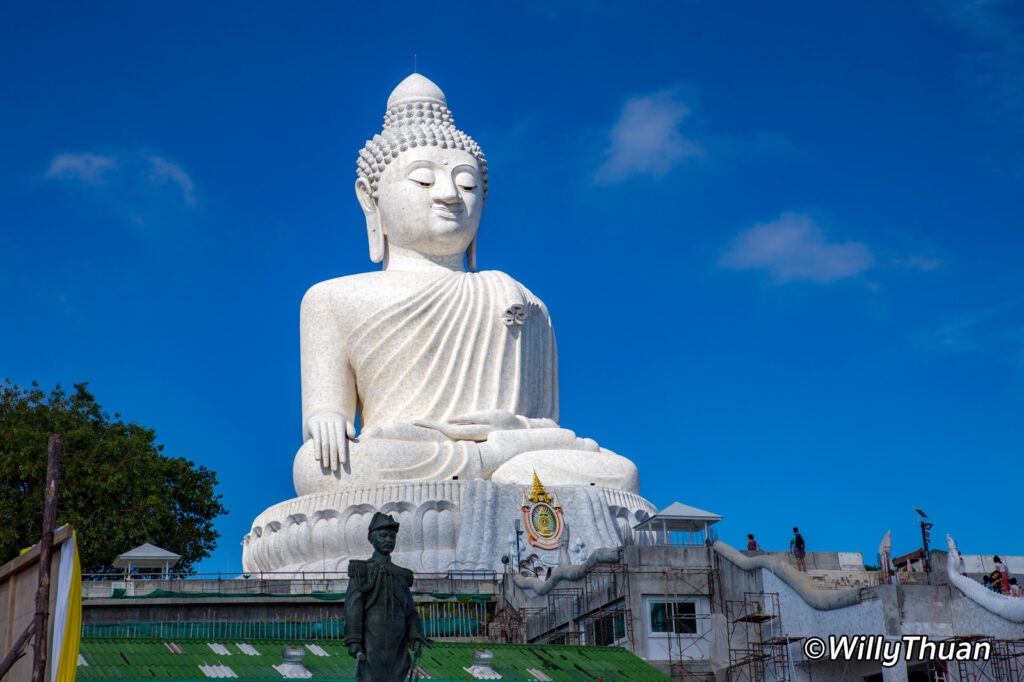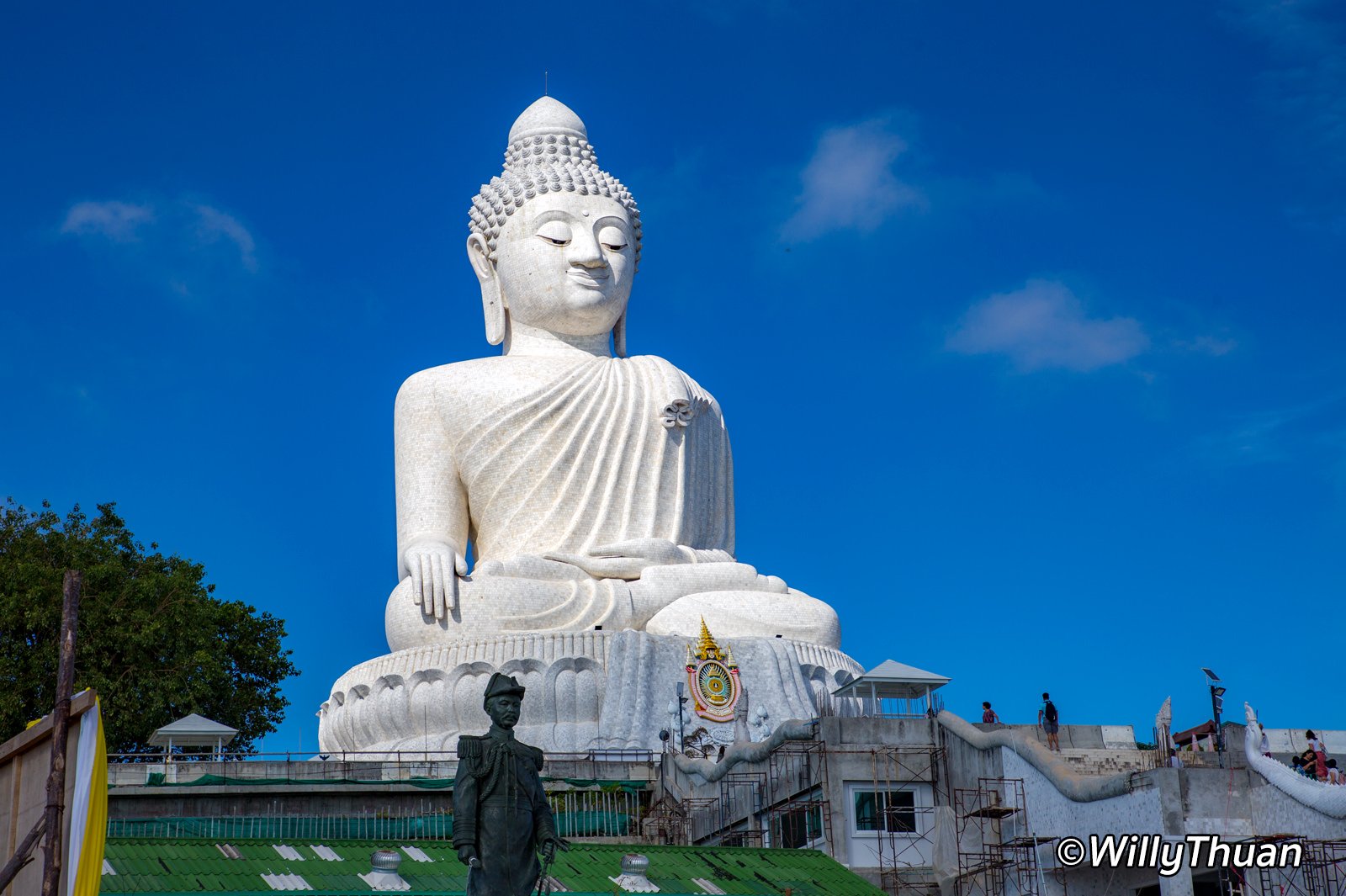 Phuket Big Buddha is not exactly in Chalong district, but it's such an iconic landmark visible from everywhere in the south of Phuket. It is quite close to the famous Wat Chalong and often combined in the tour.
---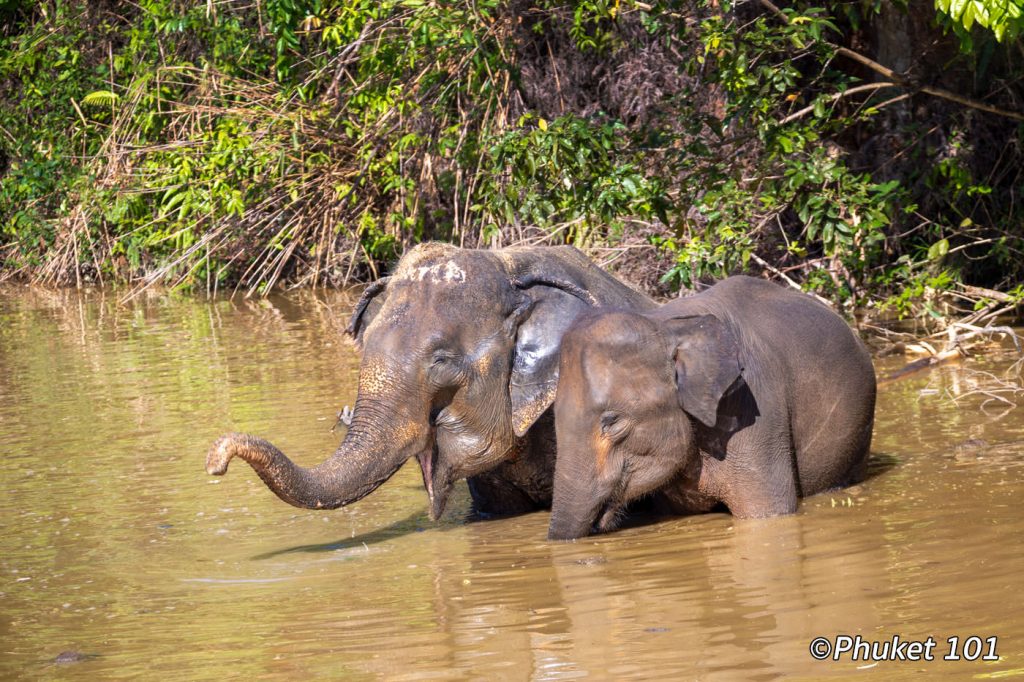 Tree Tops Elephant Reserve Phuket is a truly ethical elephant sanctuary, an immense land near a lake in the centre south of Phuket island where you can feed and walk with the elephants.
---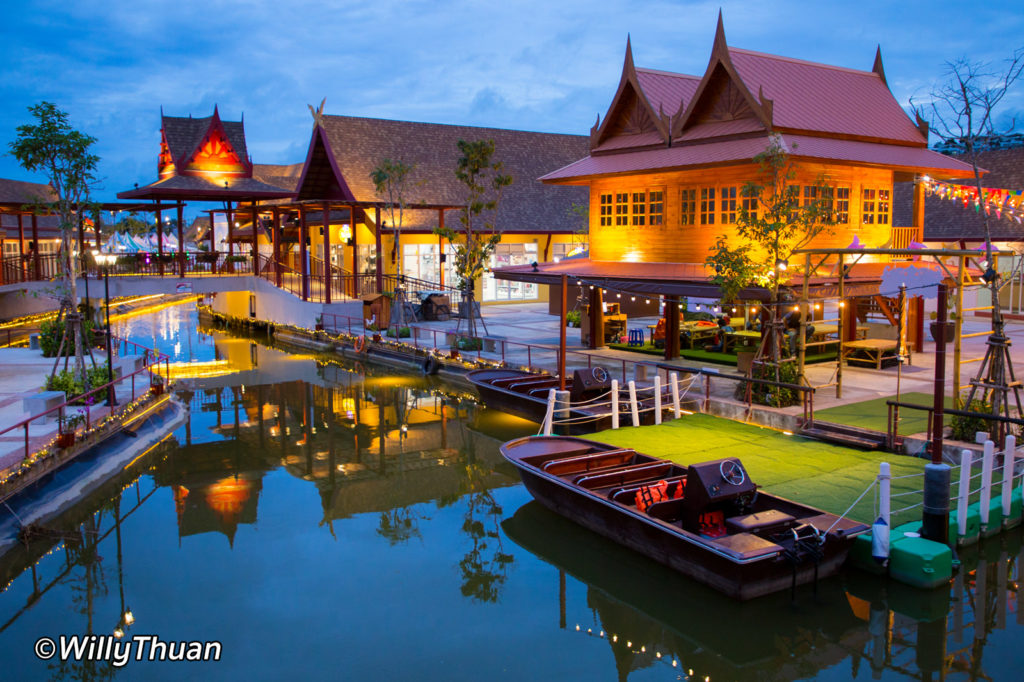 Thalang Maneekram is a new floating Market in Phuket. It's not well-known and despite being 76,000 square meters, is a little hard to find. The main building of Thalang Maneekram is beautifully designed and has air conditioning. Inside, it's evident that this is a commercial operation mostly targeting buses. There are a lot of activities.
---
Wat Sin Supharam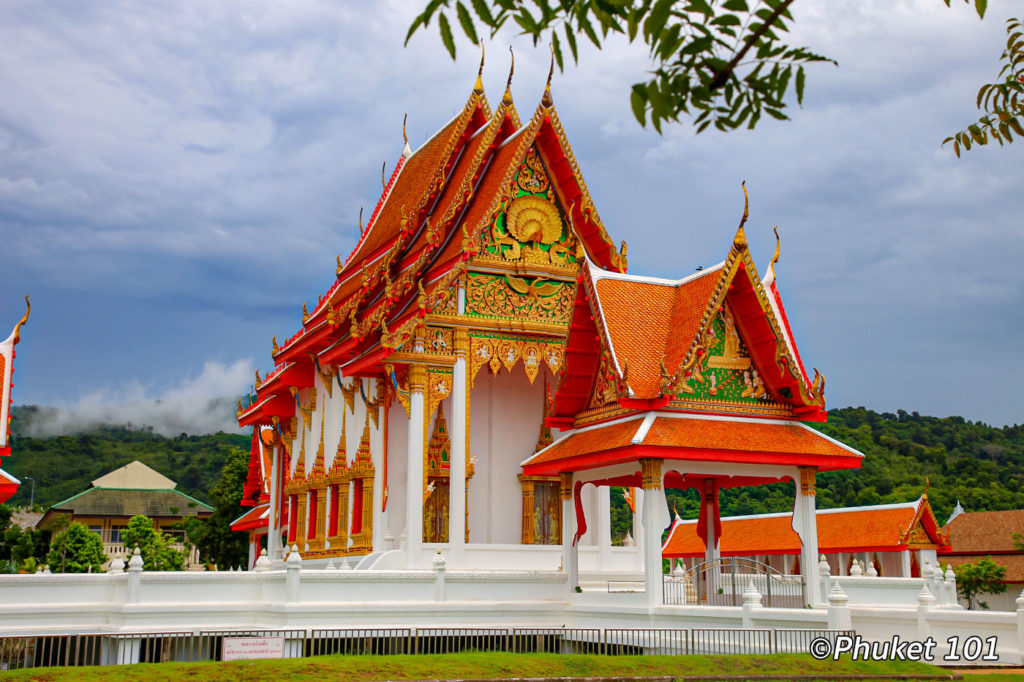 ---
Market Village Phuket
Distance from Chalong Circle: 300 metres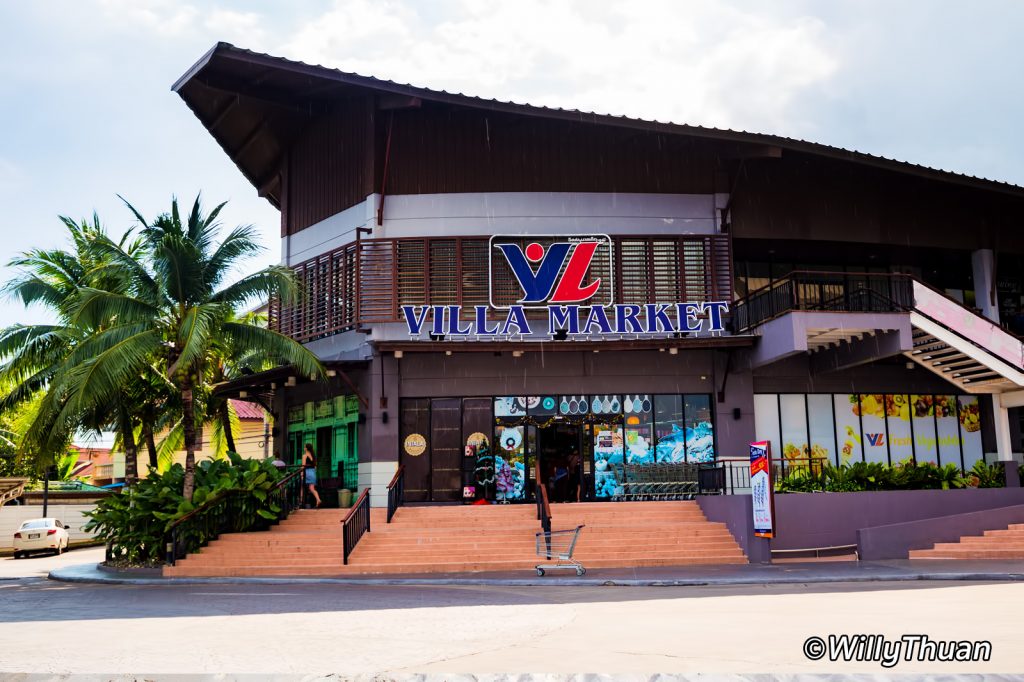 Market Village Phuket is a shopping complex located just 300 metres from Chalong Circle. It mostly is known for the large Villa Market Supermarket and Home Pro, an immense house improvement shop.
---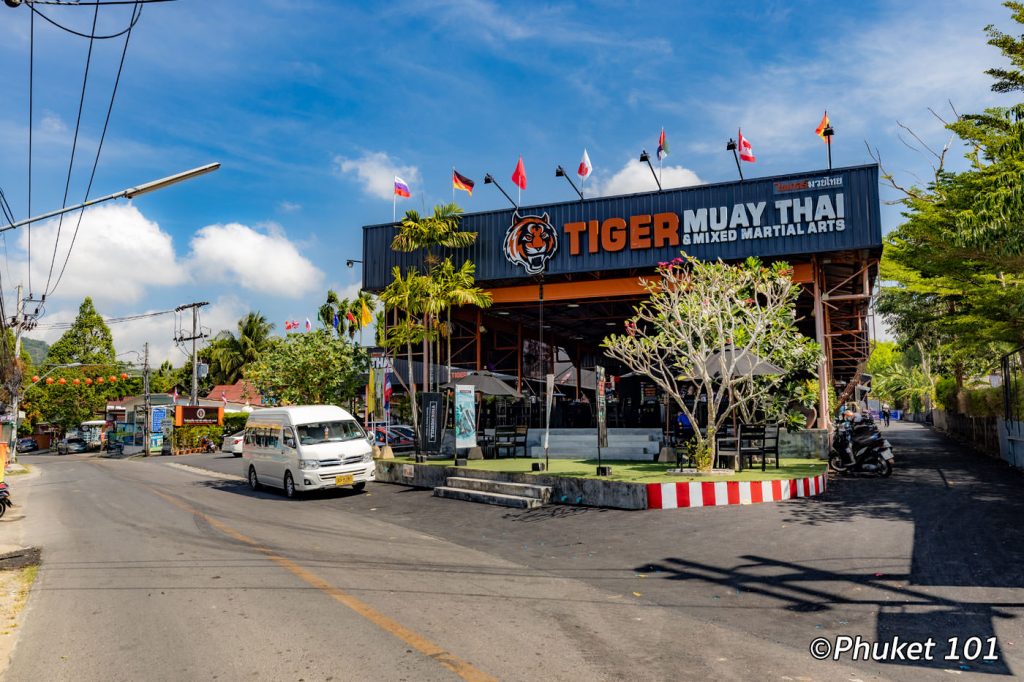 Soi Ta-iad goes by many names: Soi Taied, Fitness Street, Phuket Health Street or Muay Thai Street because it is home to many Muay Thai Camps, Fitness and Gyms, Spas and Health Shops. Unless you are in Phuket for some seriously active holiday, you probably never heard Soi Ta-iad, a 1.5 kilometres long street connecting Chao Fa Road east to Chao Fa Road west, somewhere near Wat Chalong.
---
Tiger Beach Club
The Tiger Beach Club has been opened recently and is related to the Tiger Muay Thai Camp on Soi Ta-ad nearby. It's more a club by the ocean than a club by the beach.
---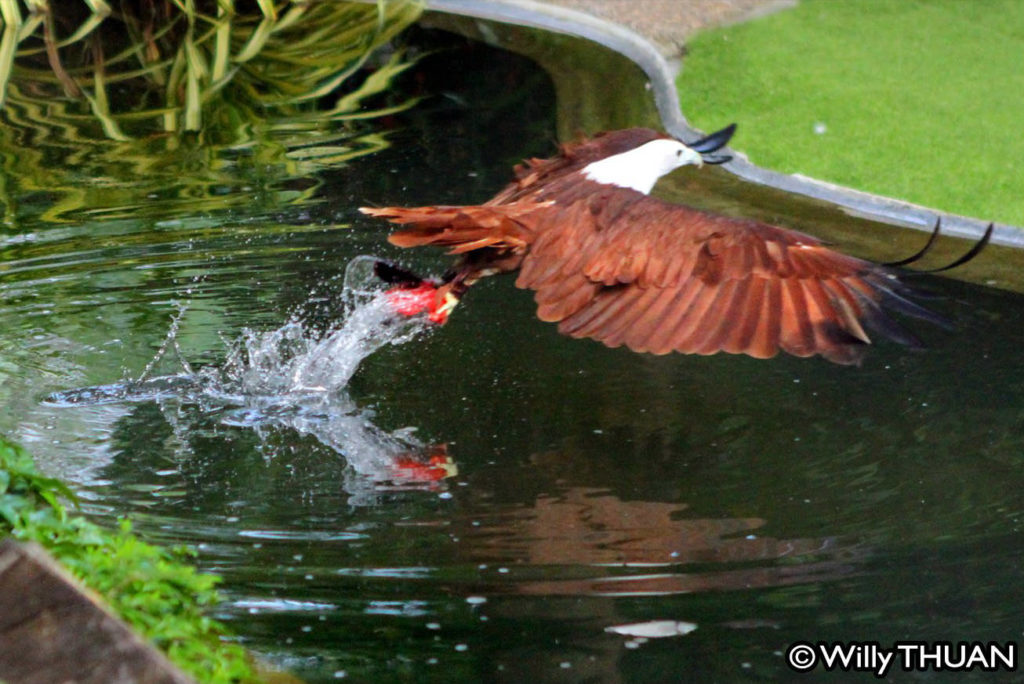 This vast park features 80 species and 1,000 birds kept in cages of various sized disseminated along the steep way leading to the main theatre, but it's not to everyone's taste.
---
Phuket Zoo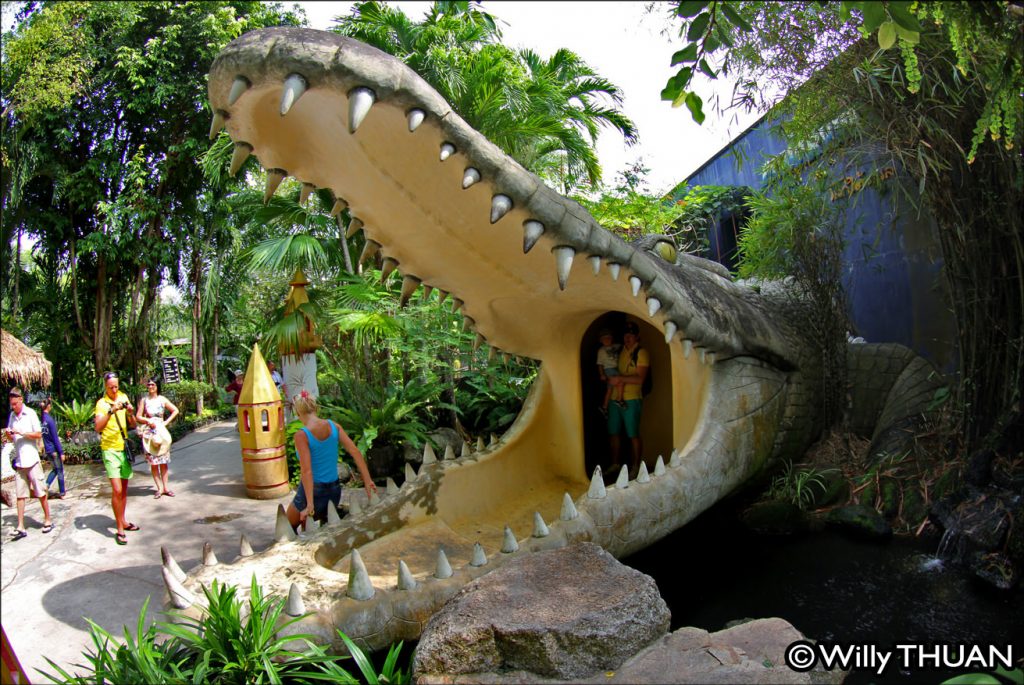 We list it as info as it is often used as a driving landmark, but the Phuket Zoo is highly controversial and better be avoided.
---
Where to Eat Around Chalong
There are quite a few Thai food and seafood restaurants in the Chalong area, including some local gems. You can also find a few franchises in the small shopping malls if you need a break.
---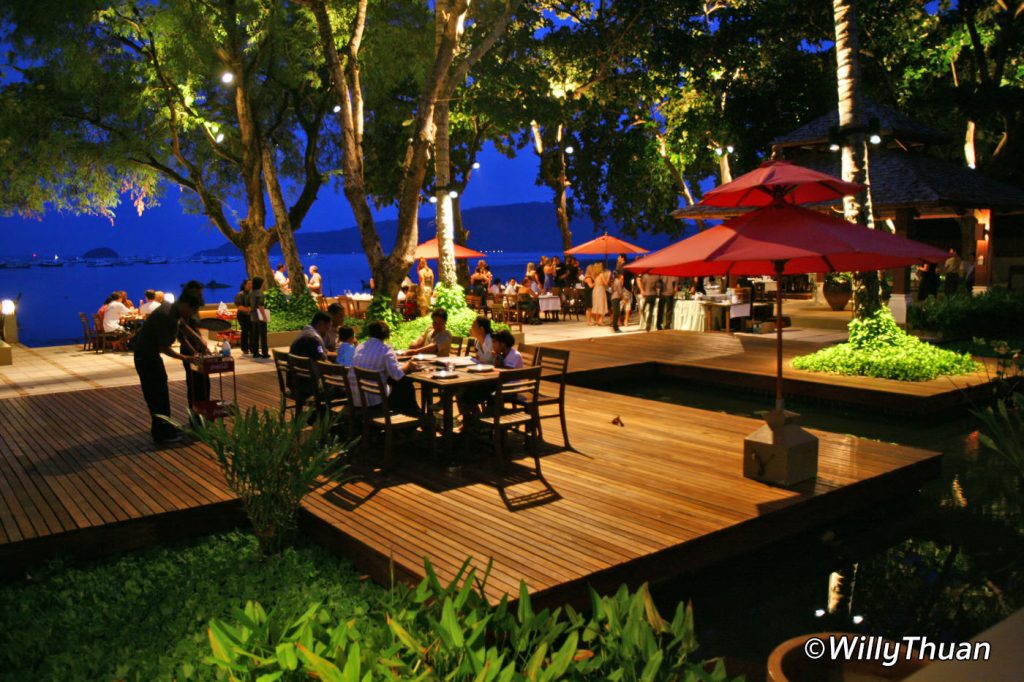 Kan Eang @ Pier has been a long time favourite among locals and tourists looking for a lunch or dinner in a little more sophisticated atmosphere. The seafood is excellent, crabs, fish and prawns are bigger than in nearby places, and the choice of dishes on the menu is impressive. The atmosphere is relaxing and trendy, an excellent way to enjoy a slow meal by the sea.
---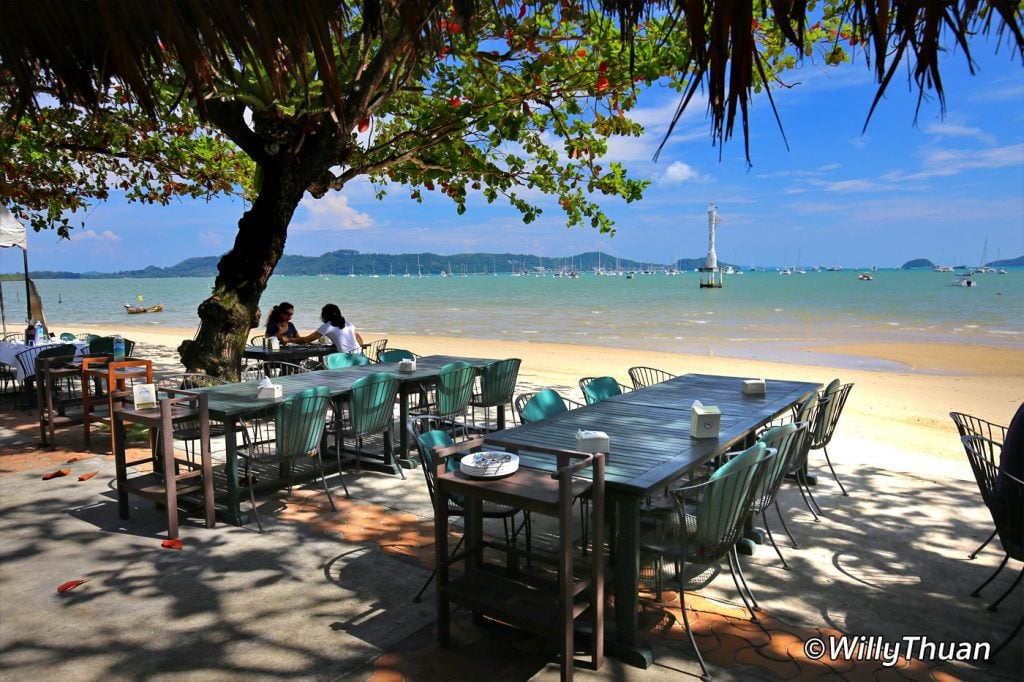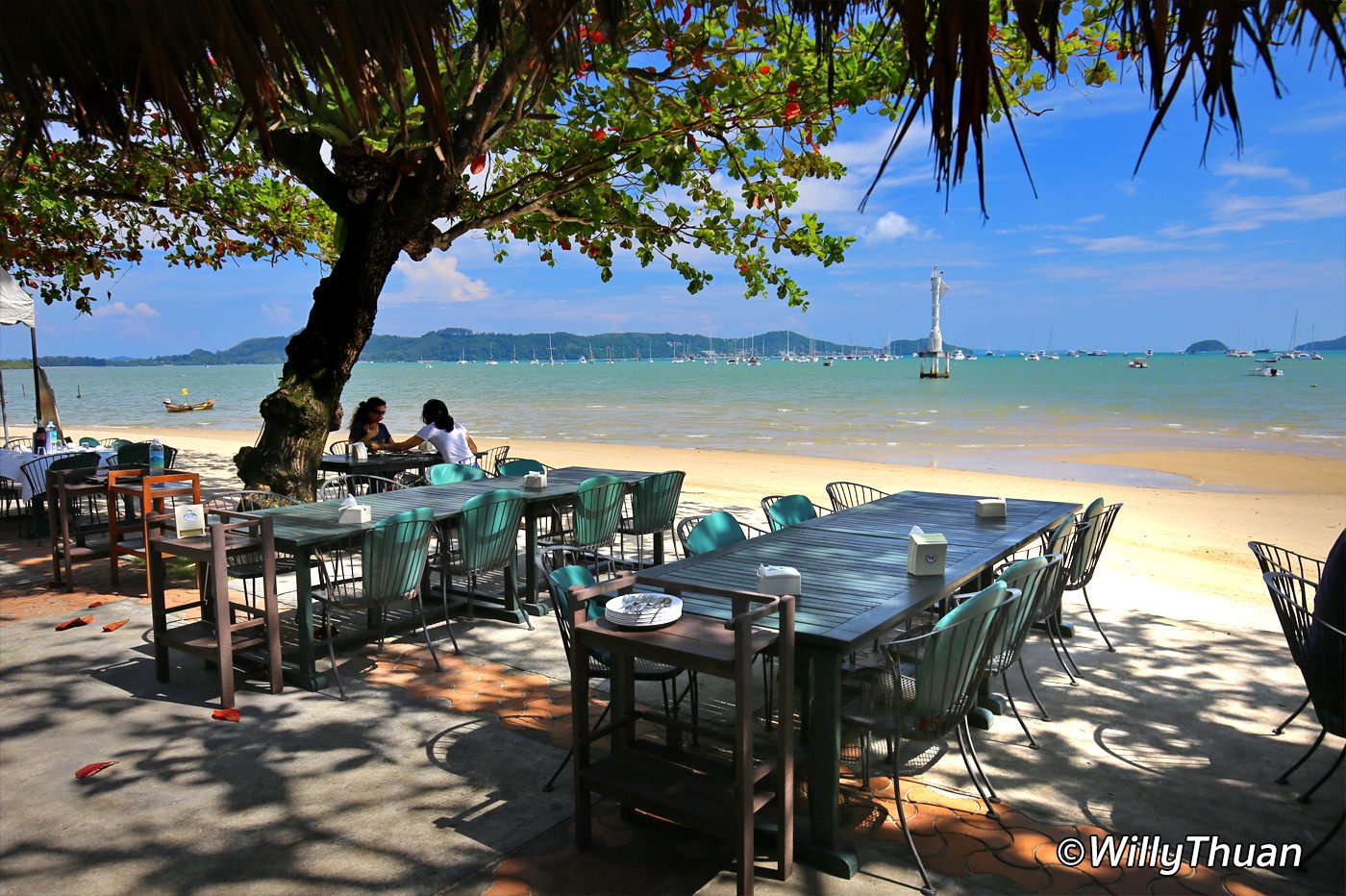 Kan Eang 2 as the name indicates, is the sister of Kan Eang @ Pier, but in a less fancy and less expensive version. The seafood is very good and the setting attractive, more simple in a good way.
---
Palai Seafood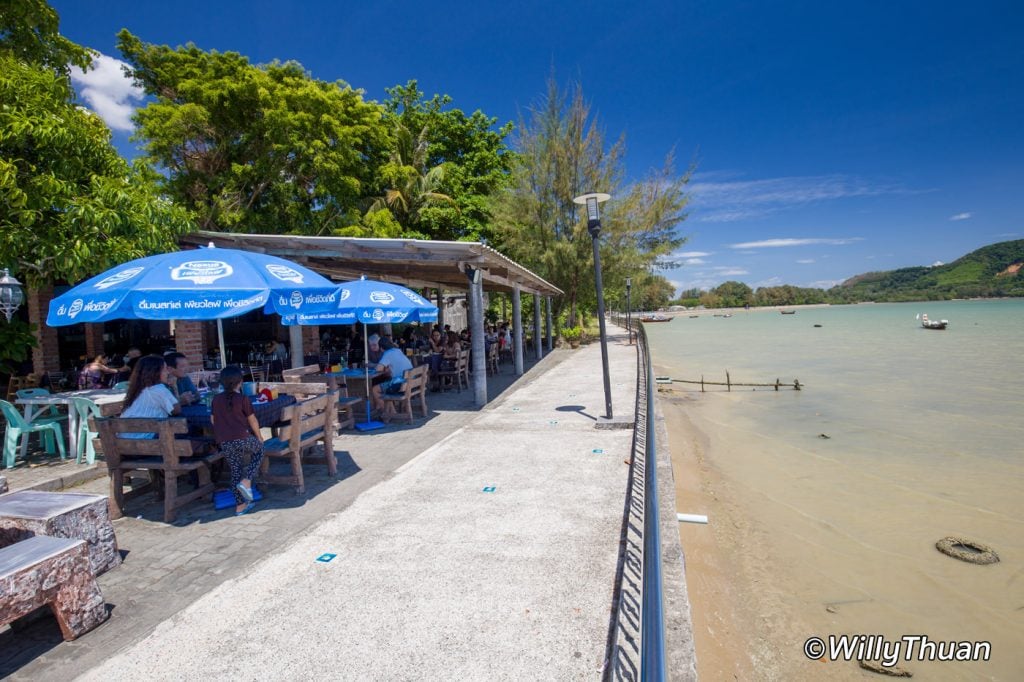 Palai Seafood has been around for decades. It's a simple restaurant by the sea with good Thai food and seafood, but it lacks a bit of atmosphere.
---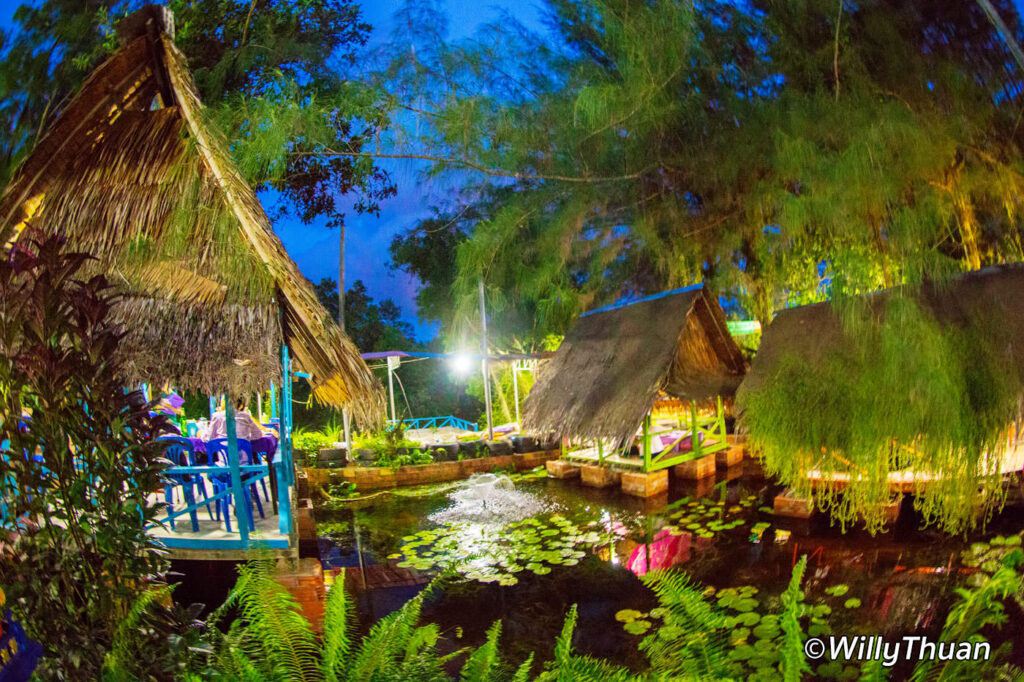 Mor Mu Dong has been one of our long time favourites. The setting in little wooden huts with thatched roofs built on stilts above the mangrove is one of the reasons. The second reason is, of course, their excellent Thai and seafood at an affordable price.
---
Chalong Grill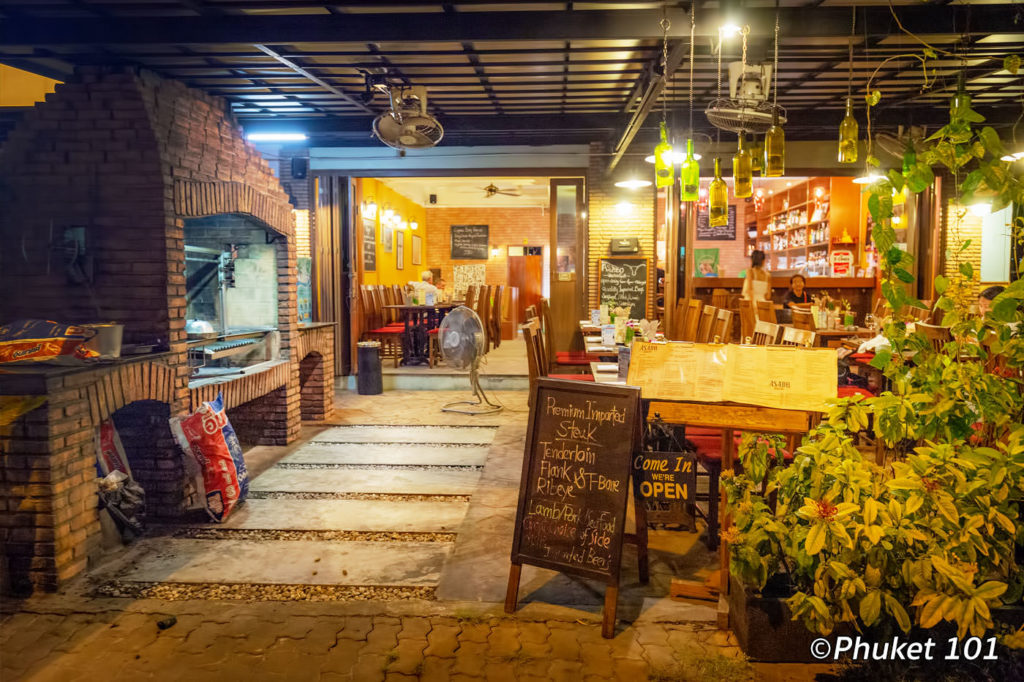 ---
Chalong Map