Nikita's Beach Restaurant Phuket in Rawai Beach
Nikita's Beach Restaurant has always been a long time favourite among expat or returning visitors and this for more than 20 years. Hidden by the sea under large trees at the very end of Rawai beach, Nikita's would be easy to miss if it wasn't for a wooden sign by the road. Nikita's is located near the Rawai pier and to get there; you have to keep driving south from the well known Chalong circle until you reach the sea.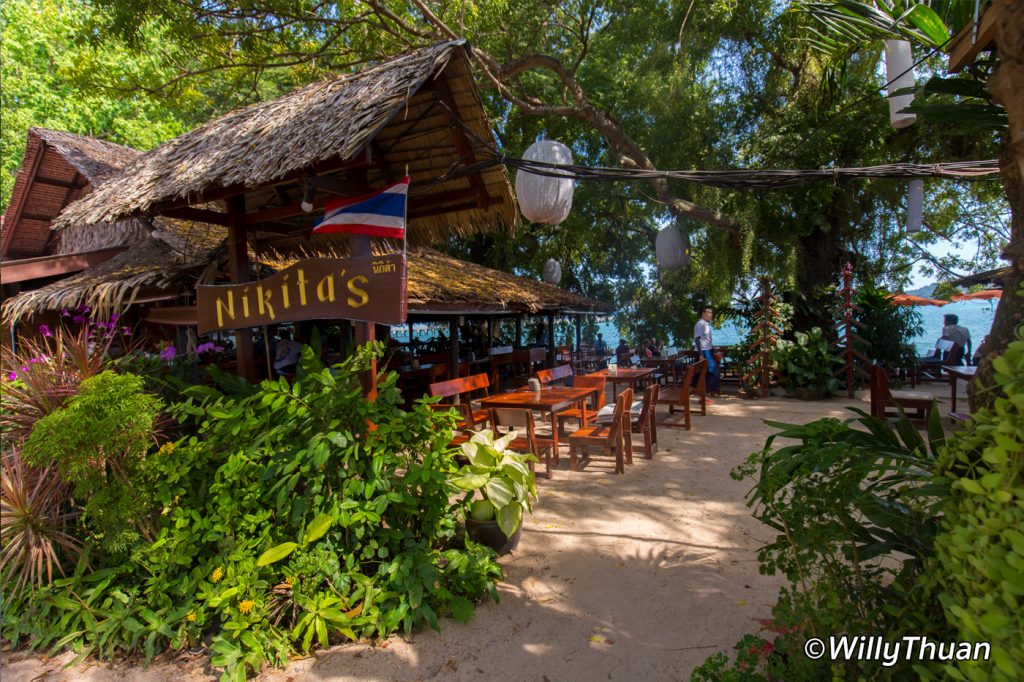 Open all day until 11:30 at night, Nikita's Phuket it a great place to relax by the water with some decent local food and inexpensive drinks. The menu is in English and well illustrated so you won't have a problem ordering. The food at Nikita is good without being great, but people mostly go there to spend good time with friends and enjoy the atmosphere. Once you sit under the trees, you will understand. The view on the many nearby islands added to the breeze from the sea, and a couple of drinks is a relaxing combination.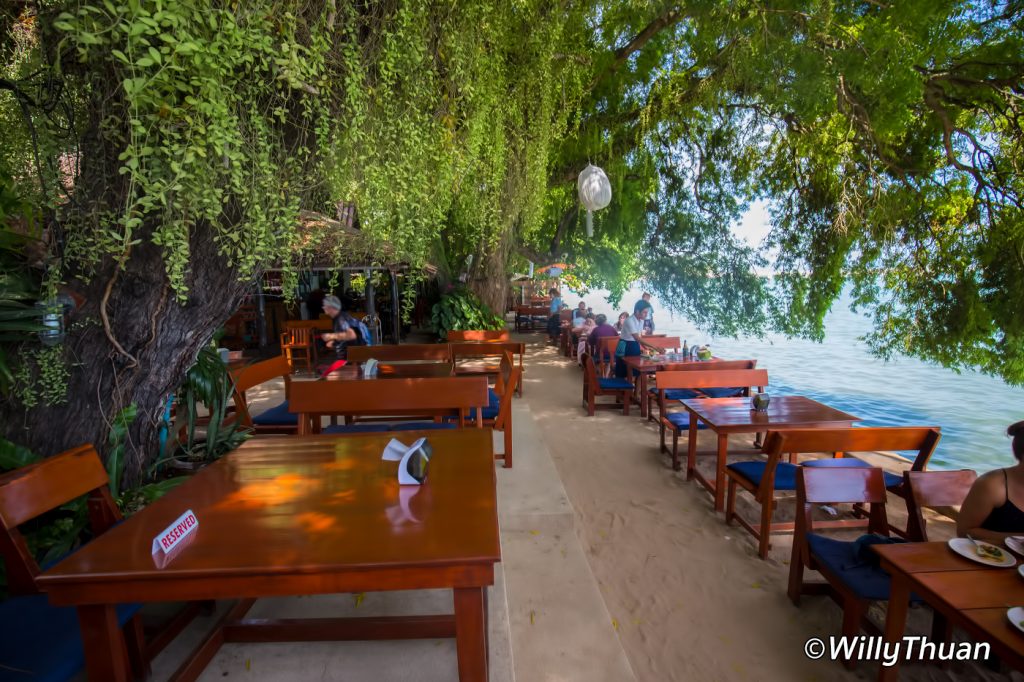 The place is also convenient if you are travelling with kids in this part of Phuket as they also serve European food, Italian, just in case the kids are not yet ready for Thai food. There are tall trees and vegetation all around Nikita's, so expect occasional mosquitoes, but the restaurant can provide some repellent on request. Just remember to spray yourself away from dining tables as the lemongrass smell can be overwhelming to other dinners.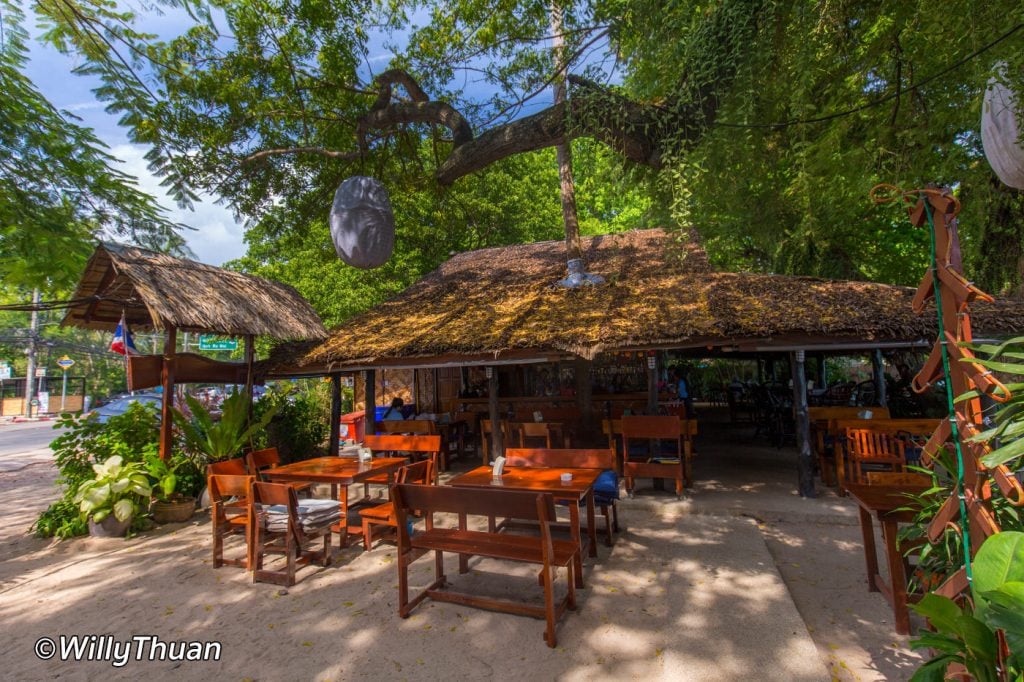 Overall Nikitas Beach Restaurant is a good place to hang for a couple of hours, more for its relaxing an exotic atmosphere than for its food. It's probably not as good as it used to be when dining choice was more limited in Phuket but still worth a stop. When it comes to real local seafood, we prefer one on the many small restaurants just past Nikita's. Just look for the locals sitting on the sidewalk along the sea at a low table set on small carpets. (see photo below).
---
Around Nikita's Restaurant
---
Nikita's Restaurant Info
Location: Rawai Beach
Address: 44 Viset Road Rawai Beach, Rawai, Phuket
Open: 9:30 am – 11:30 pm
Tel: 076 288 703
Price: affordable
---
Nikita's Beach Map