---
What is Rawai Seafood Market?
---
Rawai Seafood Market started as a modest local fisherman village where you would buy some local catch to take home. Rawai beach, in the very south of Phuket, is also known as the Sea Gypsy Village and has always been a bit of an exotic attraction. The small market grew in popularity year after year, and a few seafood restaurants started to cook the fish you bought across the street. The concept was popular, fun and cheap, so tourists heard of it. More restaurants opened, more tourists came, and prices went up. The rest is history.
Here you can get your fish, prawns, squids, crabs, lots of shells and lobster at a decent price, but because of the growing popularity among tourists, it's not as cheap as it used to be (large prawns can cost up to 1500 baht a kilo). If you have time and energy, try to bargain the prices!
Your only challenge will be to select your fish from one of the many stalls on one side of the street and pick one of the many restaurants eager to cook it for you on the other! Expect to pay 100 baht per kilo. It is busy, noisy, and crowded, and most restaurants have no views and not much of a local feel, but people usually seem to enjoy the experience.
While eating at the Rawai Seafood Market appears to be fun and cheaper than a seafood restaurant in Patong, it has become a big tourist attraction with busloads of people noisily disembarking each day.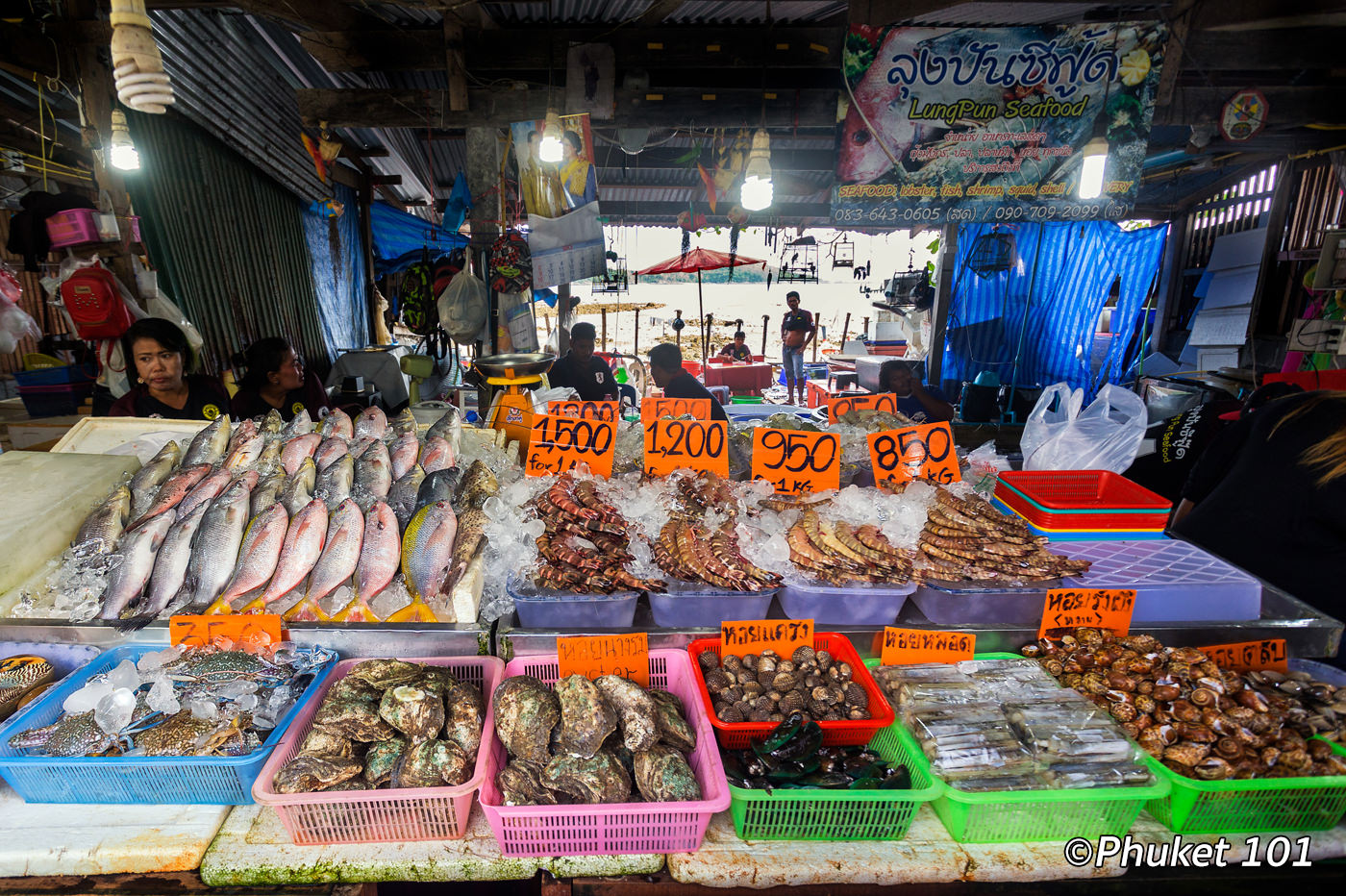 Alternatively, you can go to one of the many local restaurants where locals go, just further along Rawai beach, where Thai people enjoy sitting on the sidewalk by the beach to enjoy dinner the old fashion way: sitting on a carpet right on the floor. It's much more fun (photo below). Read about Aek Rawai Seafood.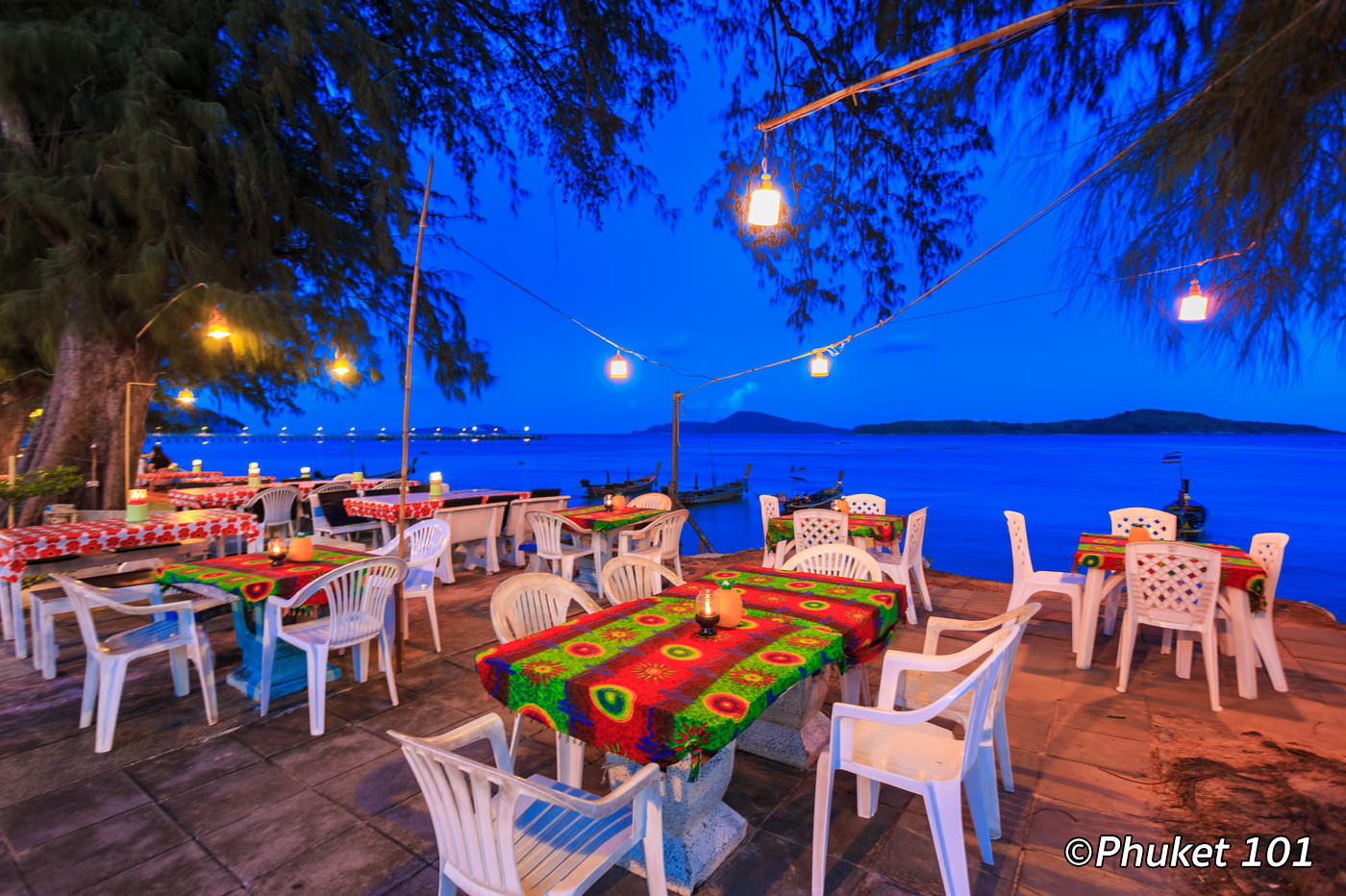 ---
Phuket 101 receives 250,000 monthly visitors on average (500,000 pageviews/month).
If you wish to advertise on this space or other options available on Phuket 101, just contact us.
---
Street View
---
Rawai Seafood Market Info
Location: Rawai
Address: 22/9 4233. Tambon Rawai Beach, Phuket 83100
Open: 11 am – 9 pm
Price: Affordable to Expensive
---
Rawai Seafood Market Map
If you are on mobile, add the map here: https://goo.gl/maps/oc9AGM1w15worsRn9
---
More reading