---
Where is Koh Bon Island?
---
Bon Island (or Koh Bon) is located just south of Rawai Beach in Phuket and is just a short longtail boat ride away. A few sandy beaches pepper the coast of this tiny island, and despite being so close to Phuket, it is not too busy with tourists.
There are only two real beaches on Koh Bon ('Koh' means island in Thai). The first beach was once the landing spot of the now-closed Evason Resort Phuket, and the second beach is the hideaway of Bon Island Restaurant. The island is not as impressive as Coral Island or Similan island, but it is so close to Phuket island that it's a fun escape for lunch.
---
Note that Bon Island is not related to James Bond island! It's not even in the same area, but people sometimes confuse them.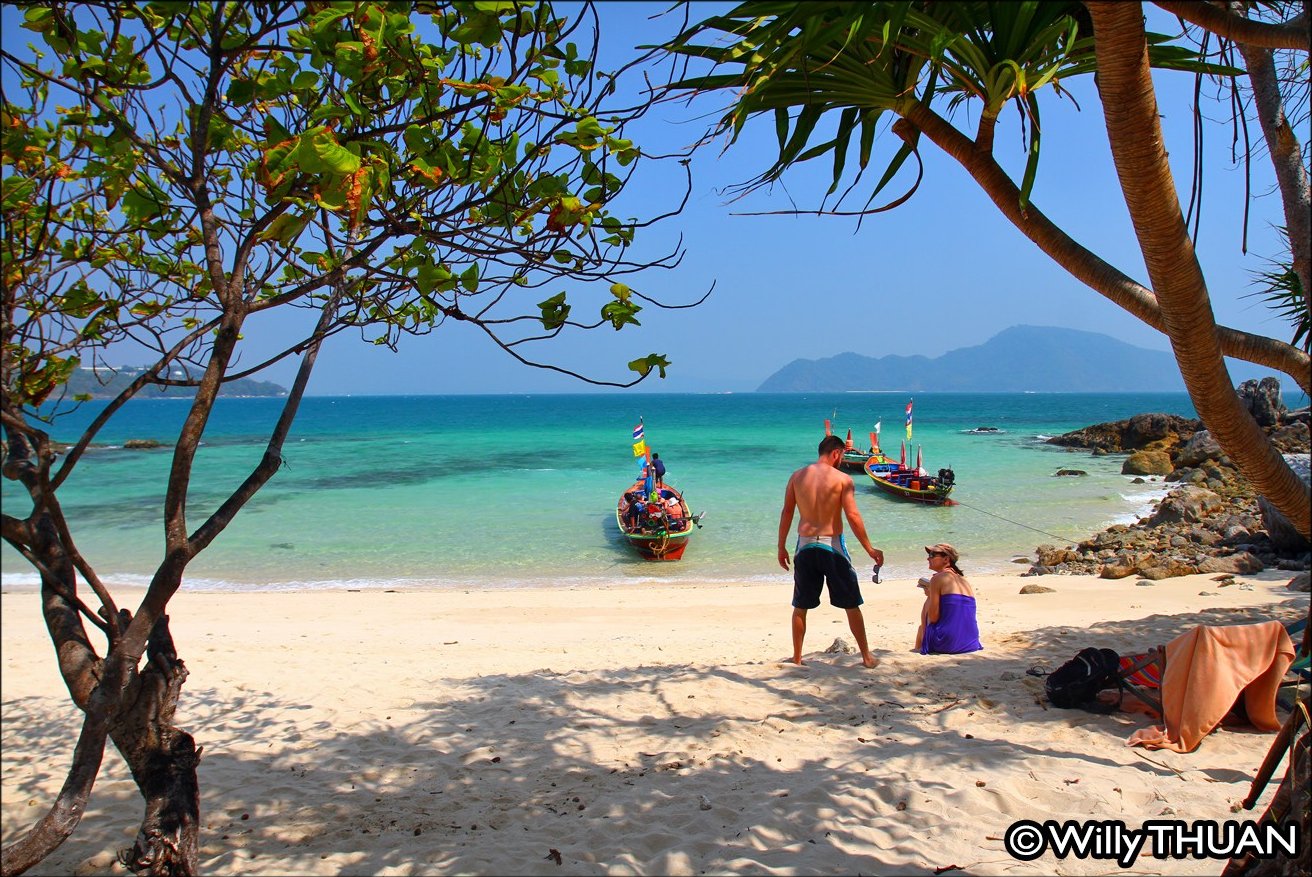 ---
The Restaurant
With thatched roofs and wooden salas, Bon Island restaurant has a little 'castaway' atmosphere. Of course, you won't be alone on Koh Bon during the high season as no restaurant would survive with just a couple of guests. Just like some other travellers searching for a hidden spot will land here for lunch, often repeaters who fell in love with the place, plus a couple of speedboats stopping over for lunch on their way to some other Phuket attractions.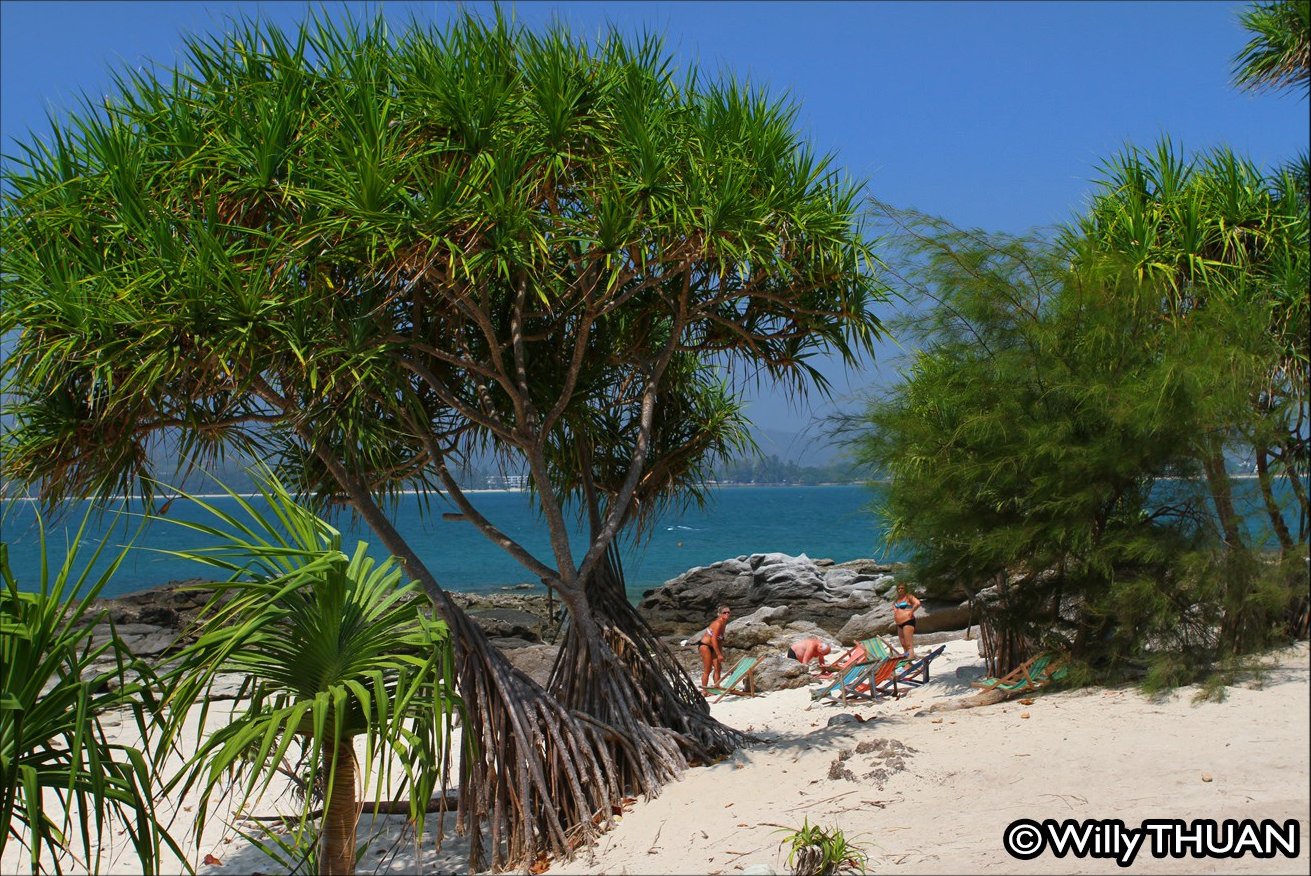 Once those speedboats are gone, the beach is yours to play with: snorkelling, kayaking, or hanging here watching yachts and sailing boats passing by with a local beer or a freshly opened coconut.
Life on Bon Island is like a slice of heaven, with a small white sandy beach, palm trees swaying in the summer breeze and little clouds gently drifting in a bright blue sky. Every day, enough customers cross to the island to enjoy delicious pepper prawns (280 baht) or Tamarin prawns (also 280 Baht), and all seems to be idyllic and perfect.
---
What to Order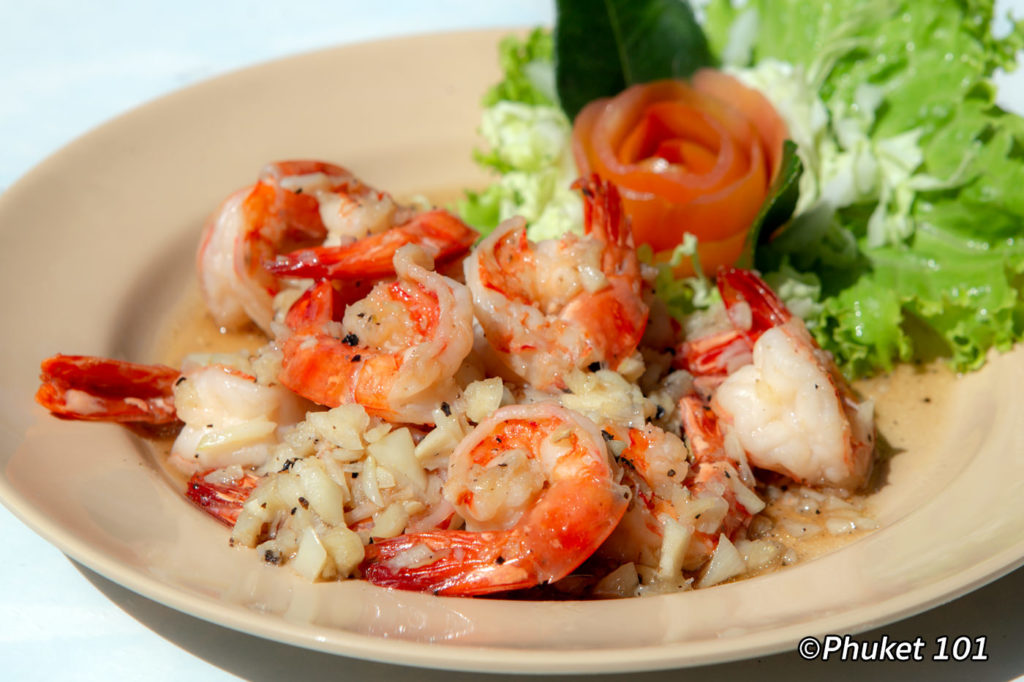 Deep-Fried 'Tempura' Chicken – 240 Baht


Garlic Prawns – 280 Baht

Tamarind Fish – 370 Baht

Pineapple Fried Rice Prawn – 240 Baht

Chicken and Cashew Nuts – 260 Baht

Papaya (Somtam) or Cucumber Thai Salad – 120 Baht

Chicken with Basil over Rice and Fried Egg – 240 Baht

Fried Fillet of Fish with Sweet Chilli Sauce (plah rahd prik) – 370 Baht

Sweet and Sour Chicken – 240 Baht

Prawn Fried Rice – 180 Baht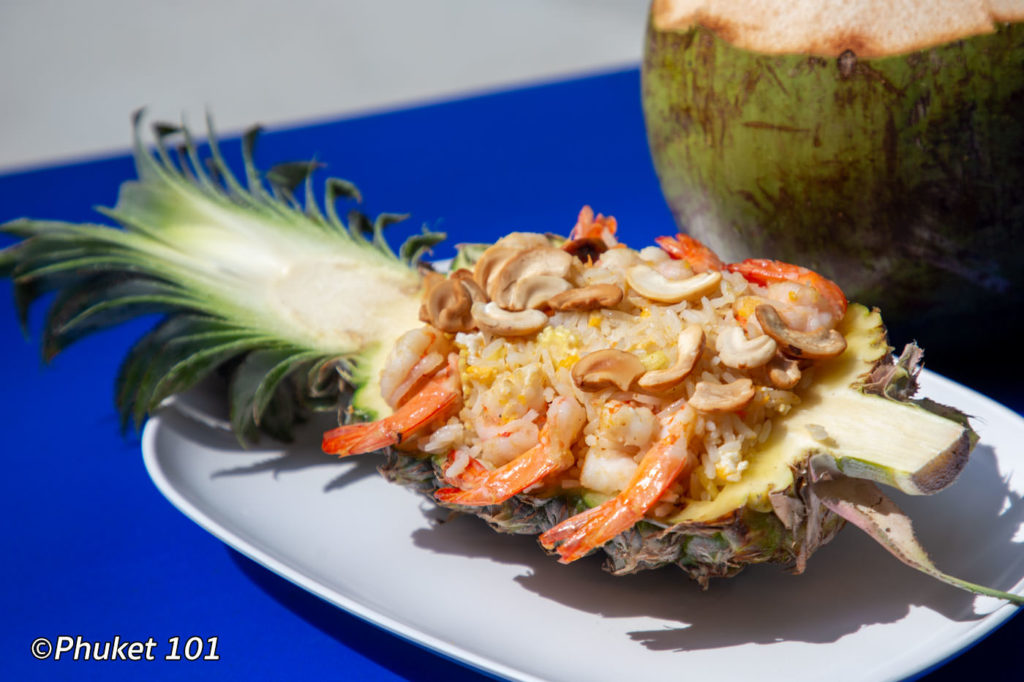 ---
Photos of Bon Island
---
How to Get to Bon Island
The best way to get to Bon Island is to ride a longtail boat, always waiting on Rawai Beach. Make sure you agree on the price, usually about 1,300 baht per boat for a round trip. Prices may vary with seasons, demand, or the number of passengers, but this should give you a ballpark to bargain. Note that you pay the boat fare on the way back. Any agency or driver would add their commission to this price.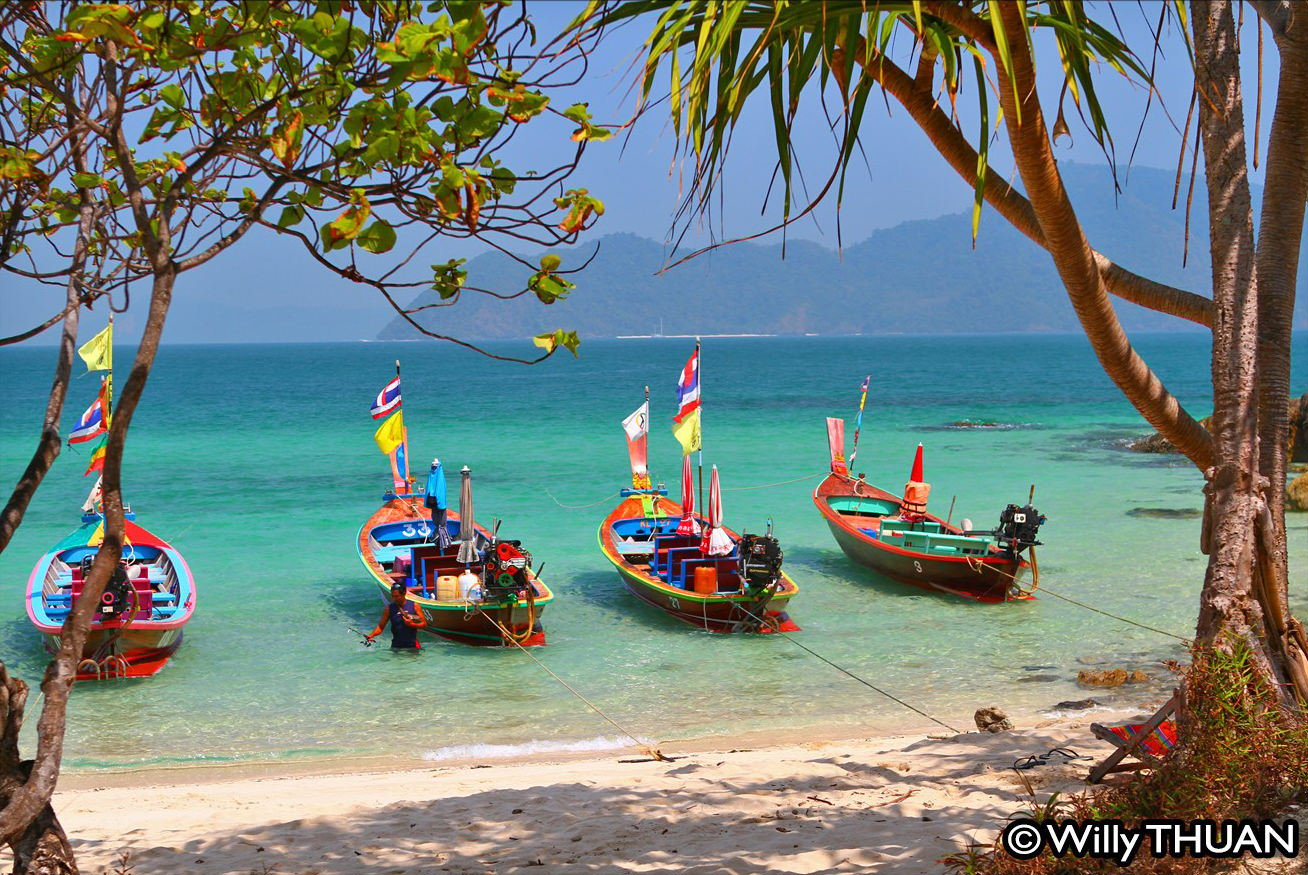 ---
Note: while Koh Bon seems nearby, it would be extremely dangerous to consider swimming across the channel!
During the low season, check if the restaurant is open is recommended as the weather sometimes doesn't allow boats to cross. You can call 081 892 1156 or check directly on their Facebook page.
---
Bon Island Info
Open: 10 am – 5 pm (closed in case of bad weather)
Phone: 081 892 1156
---
Bon Island Map
---
FAQs about Bon Island
More Reading
Rawai Beach ⛱️
---
FAQs about Bon Island
Q. How far is Bon Island from Phuket?

a. Bon Island is 2 km from Rawai Beach in south Phuket, only 10 to 15 minutes by longtail boat.

Q. How do I get there?

a. You can just show up in Rawai Beach and get a longtail boat. The ride costs about 1,000 baht for a full boat, including return.

Q. What is there to do on Bon Island?

a. You can enjoy swimming, sunbathing, snorkelling and enjoy lunch at Bon Island Restaurant.

Q. How big is Koh Bon?

a. Bon Island is 1.2 km at its longest and 500 m at its widest.