Great Seafood Restaurant in Phuket
Kan Eang @ Pier is a trendy seafood restaurant in Chalong Bay on the way to Rawai Beach. Popular since decades, Kan Eang (meaning 'Feel at Ease'), is a relaxing place in the shade of huge trees with a nice sea breeze. Seafood is great, quite affordable, and service is always impeccable. This is how in few words, we would best describe Kan Eang @ Pier.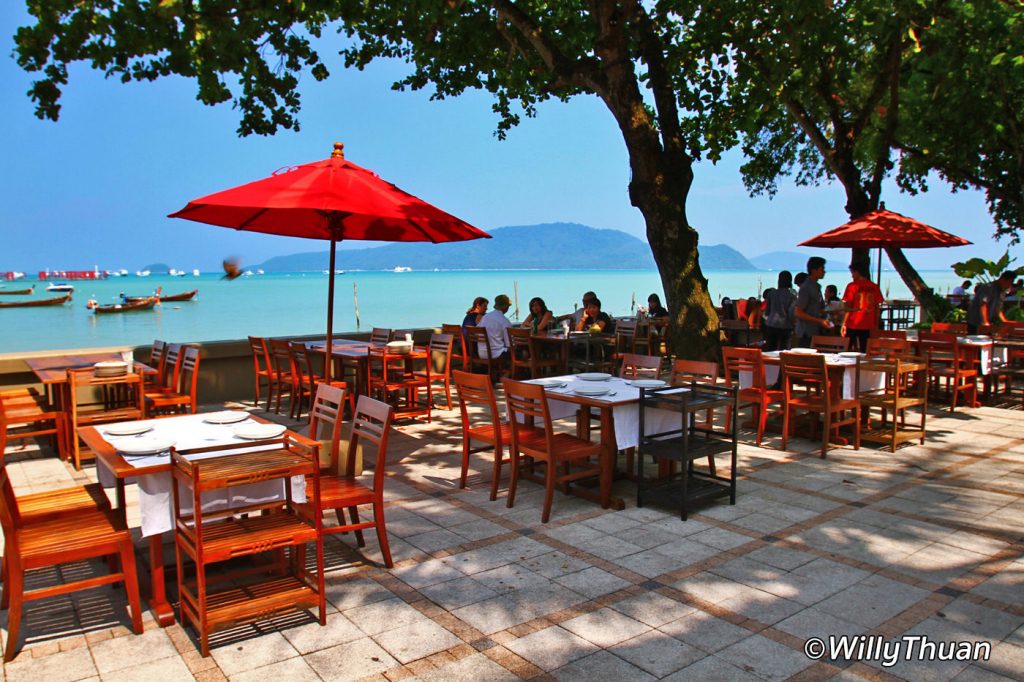 It would not even be necessary to elaborate further, but this is another of our favourite seafood restaurants in Phuket. It's worth driving the distance for a lazy Sunday lunch or to share a good Thai dining experience with friends, even for a business diner.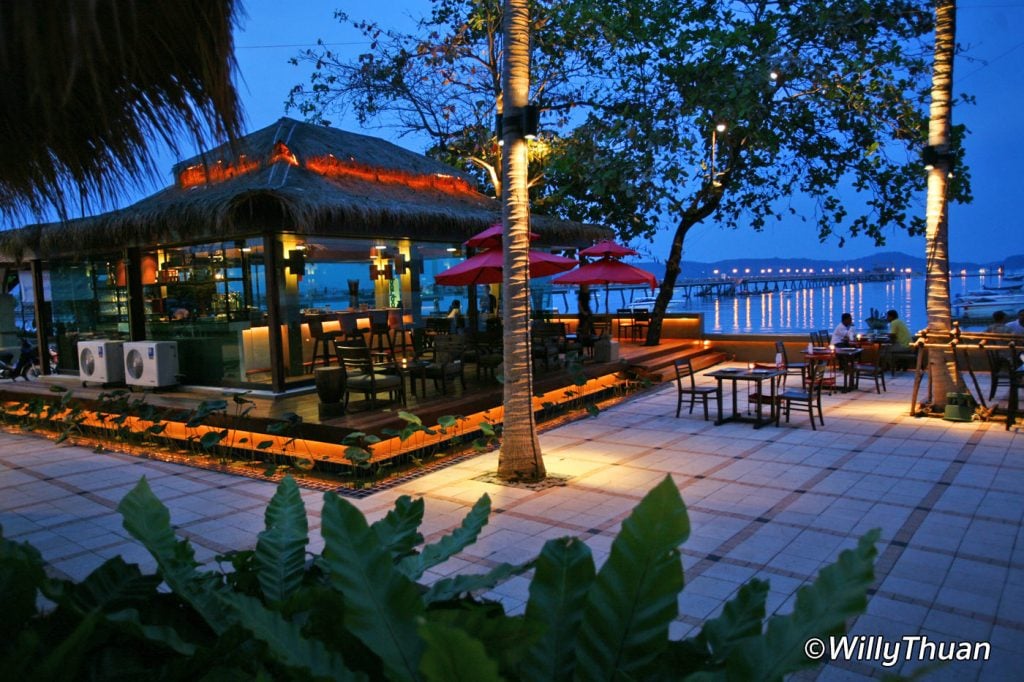 It was once a very small local restaurant which popularity never ceased growing, to the point that another Kan Eang II was built next to the first. Much later, one of the two restaurants was entirely rebuilt and success was immediate. Kan Eang @ Pier had everything right, having enough tables set under huge trees, right next to the sea with a view on nearby island, allows guests to get a seafront table almost every time. Add to that one of the best seafood on the island and a smiling efficient service (and good English).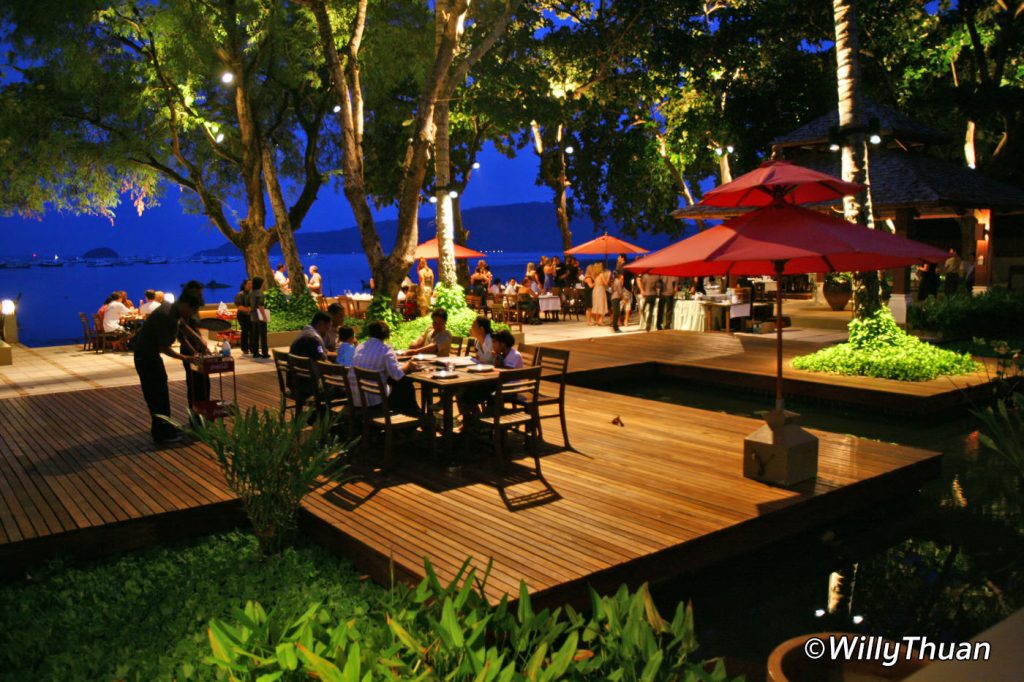 What to Eat?
What more can you ask? Originality? The menu has some few fun things to try, such as Mang Da Talay (prehistoric looking horseshoe crab) and some personal creations (Very good water chestnut coconut ice cream), then I don't need to list all the fresh seafood you can expect on Phuket such as huge lobsters and giant prawns.
What do we like? Hormok Talay (spicy steamed fish mousse in Banana leaves), Yaum Hua Plee (Banana flower salad with prawns), Watercress tempura, the best blue crabs in Phuket, local Oysters, chicken in Pandanus leaves, and the list could go on.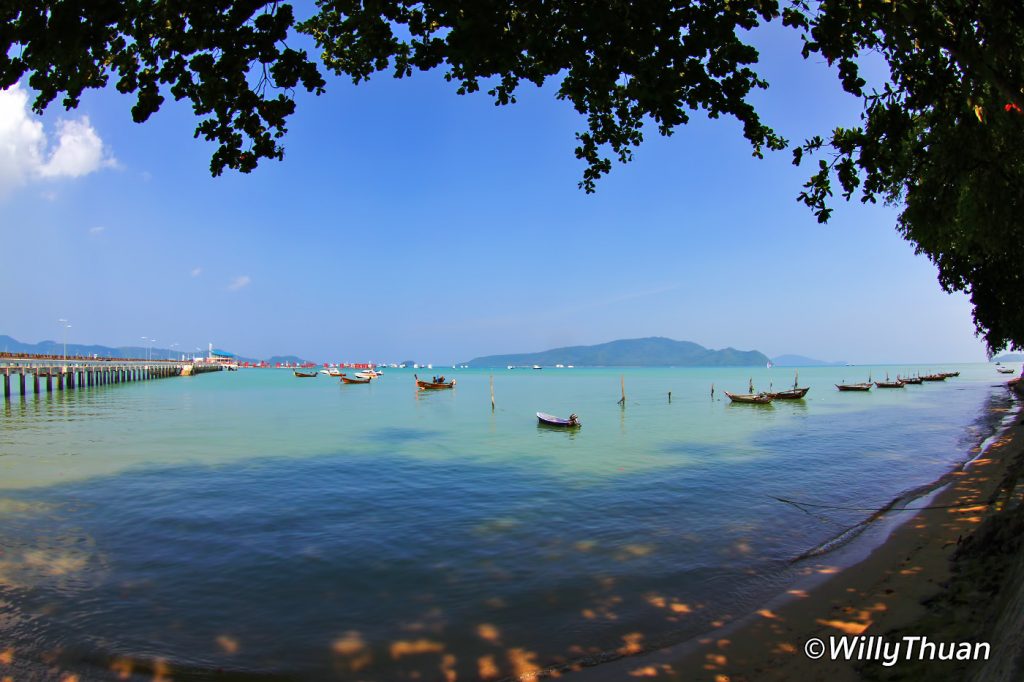 The place is large but remains cozy and often accommodates private parties and even wedding parties at the far end. Several air con buildings can receive dinners if rains starts, and a band plays a soft Jazz music in the background.
How to get to Kan Eang @ Pier:
Very simple, drive south direction 'Chalong' and at the famous Chalong 'Traffic Jam' Circle, turn left direction the pier and drive straight all the way. You'll find several signs to guide you. Near the restaurant, security guards will help you parking, and space is always available.
Kan Eang at Pier Photos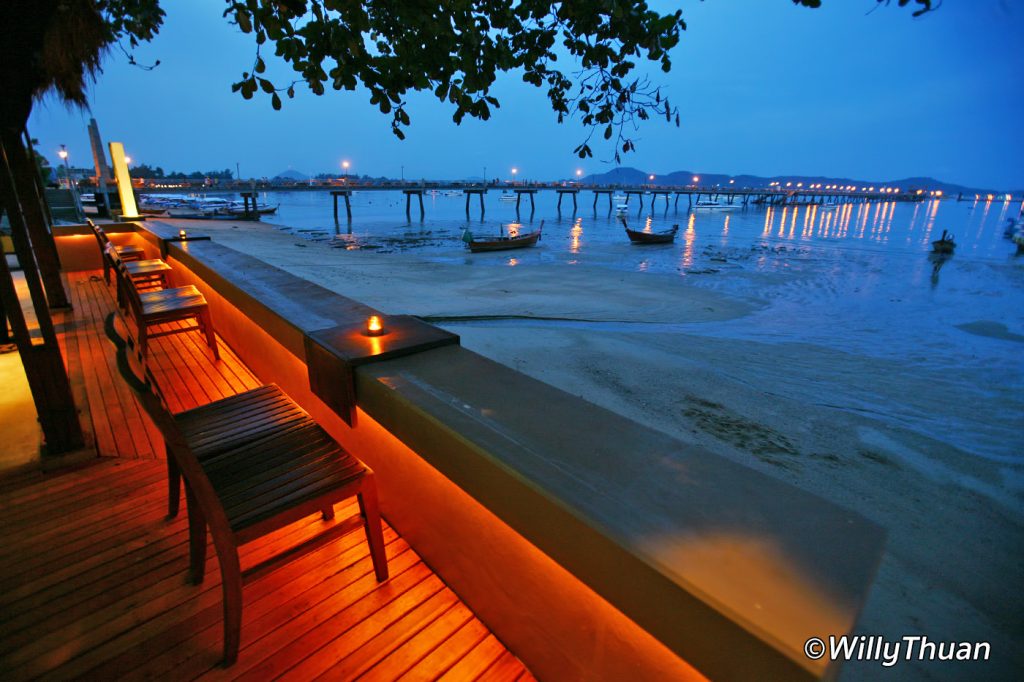 Kan Eang @ Pier Info
Location: 44/1 Moo 5, Viset Road, Near the Chalong circle
Open: 10:30 am – 11:00 pm
Phone: 083 173 1187
Price: Moderate to expensive
Kan Eang @ Pier Map
Read also about their other restaurants: Vset Restaurant and Kan Eang 2.