Villa Market Around Phuket Island
Villa Market is a brand well-known for its impressive range of high-quality products and imported goods. They have been in Thailand for a very long time (since 1973) and opened the first Phuket branch about ten years ago in Chalong. Recently two more supermarkets were added on Boat Avenue at Laguna Phuket and Boat Lagoon on the east coast of Phuket. We have been long-time users of Villa Market, both in Phuket and Bangkok. If you plan to stay long on the island and love to cook, or if you are an expat, you will most probably find everything you need at one of the Villa Markets of Phuket.
The arrival of Villa Market Online shopping was a welcome addition, and prices online are the same as prices in-store. Traffic in Phuket is notoriously bad, especially during the high season, and once you realise how convenient this new service is, it rapidly becomes a comfortable routine. Of course, we still love to go and browse their vast selection of products for cooking inspiration, but now we go when we want to, not when we have to 🙂 Have a look at their website here
Shopping online nowadays is not rocket science, and it has become a very casual process. The website is well-designed, and you will quickly recognise all the items you need at a glance. However, the search function is still a little weak, so it is better browse by categories.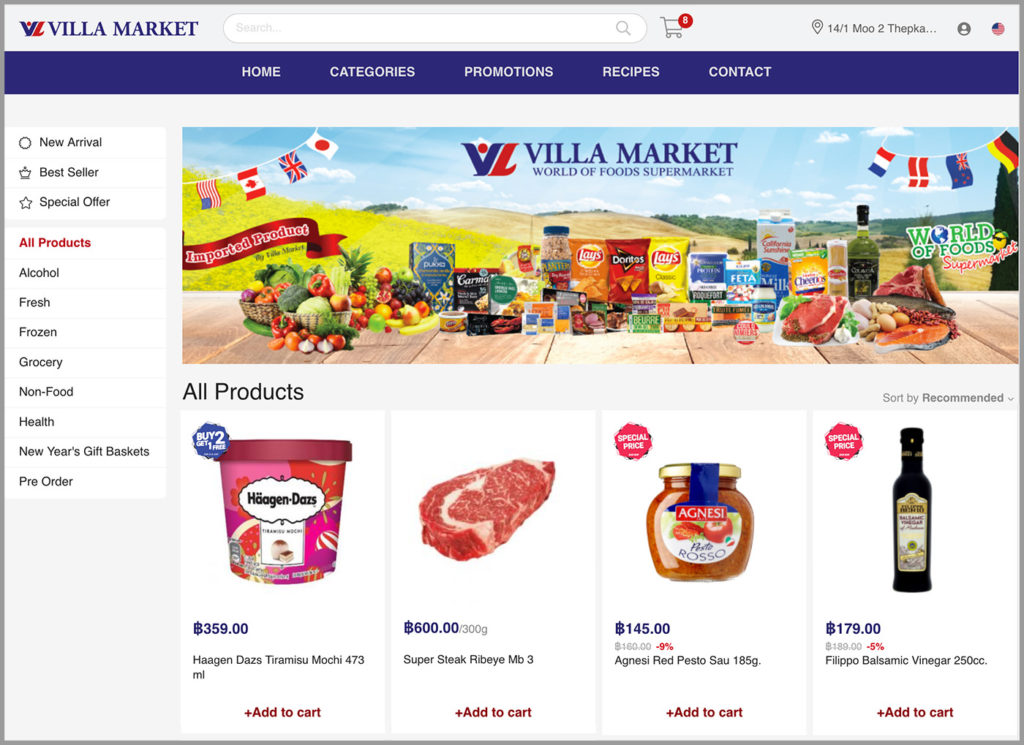 Once you finished adding all your groceries to your shopping cart, check out and pay by credit card or sign up using their VPlus Wallet (and collect points). Then enter your address or mark your location on a map, and wait for delivery. If you prefer, you could also pick it up yourself, but that seems to defeat the purpose. Delivery will cost between 120 to 180 baht.
Just remember that this is not a 24-hour shopping. It is a real supermarket, and you must allow a certain amount of time to get your items delivered. In the Chalong area, the last order is 7 p.m., and around Boat Lagoon, the last order is 6 pm. If you order too late, you will have to wait the next day, so the best is to order before 2 pm.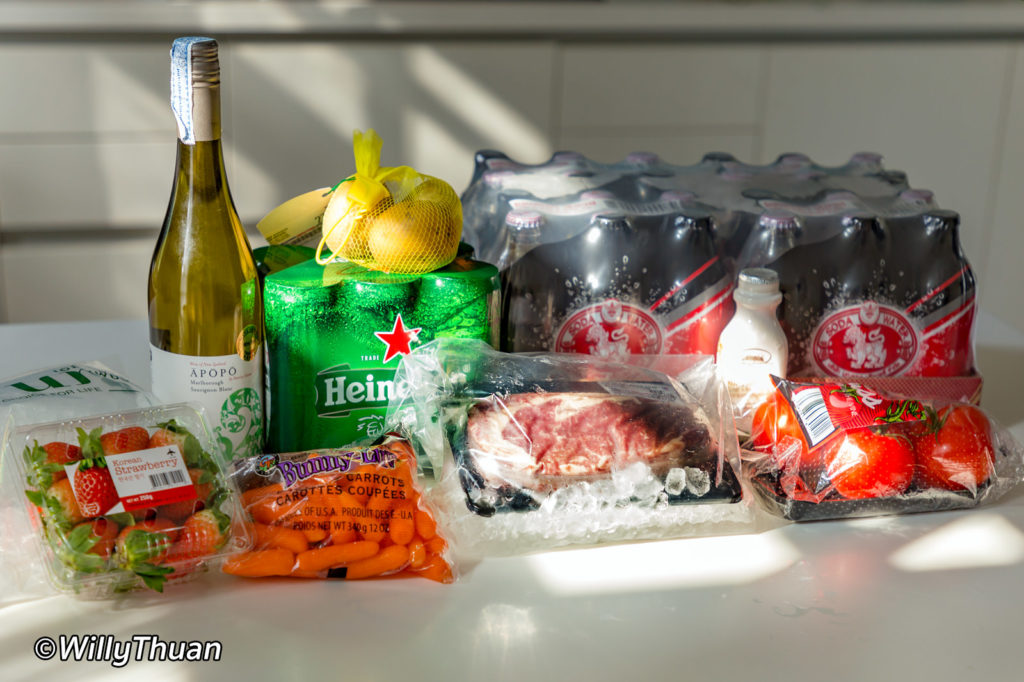 The first time we ordered was a bit of a test: we wanted to know how things would arrive, in which condition, how fast and how good the meat we ordered without seeing would be. We also thought it was convenient to order the heavy items we didn't want to carry ourselves. Surprisingly, we expected delivery with a pickup truck because of the heavy stuff we ordered, but it came with a motorbike! Everything was well packed, and the meat even arrived wrapped in ice to keep it fresh.
The Supermarkets
All three supermarkets are vast and well-supplied with more than you will ever need. The fresh vegetable section is superb, with a mix of local and imported veggies. Meat and seafood corners are well supplied and well organised, with a great selection of meat for all budgets. The team behind it is always happy to help or give you some advice. For example, we often bought local or imported steaks or lamb at Villa Market and were never disappointed, and you don't have to buy the most expensive to get great meat.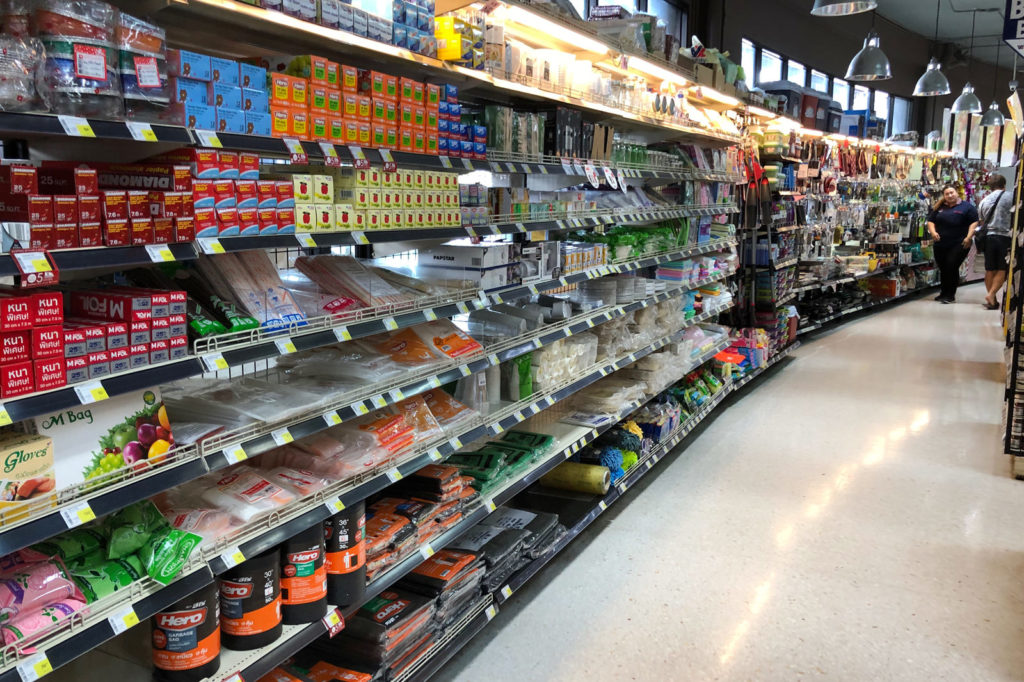 The wine cellar has more wines than you can dream of, is well-organised by origins and types, easy to browse. (Wine is relatively new in Thailand and was considered a luxury, so if you are a wine lover, you will appreciate it). The cookies, crackers and candy sections are the dangerous areas where everyone ends up spending a little too much time, but here, you might find things from your childhood that you forgot about!
The Villas Markets in Phuket
Villa Market in Chalong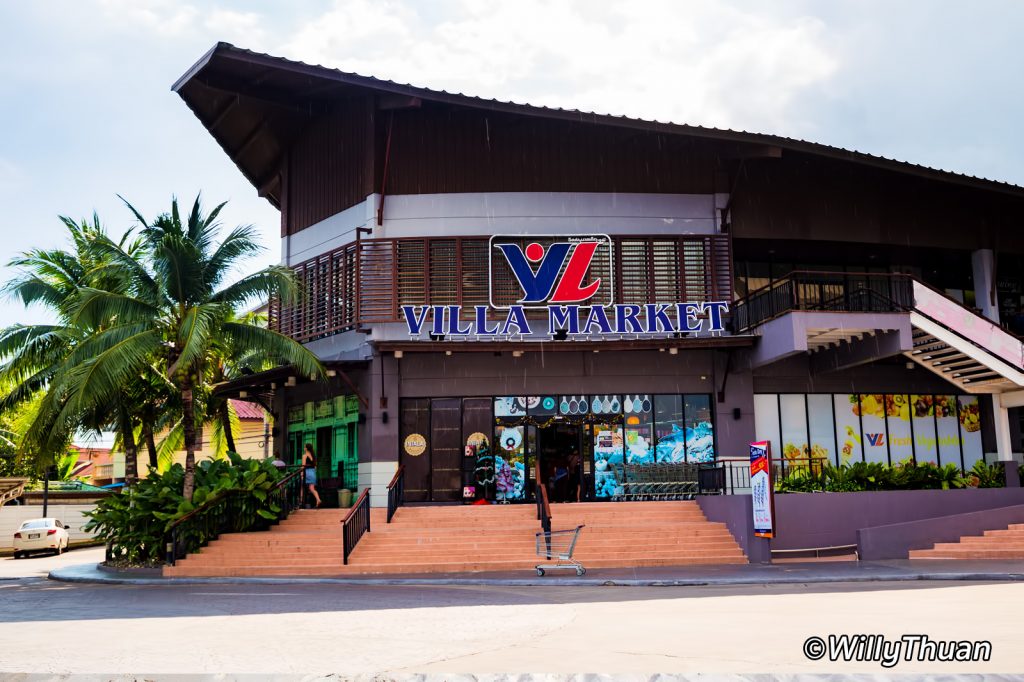 Location: Chalong
Address: 61/9 Moo 10 Tambon Chalong, Amphoe Mueang Phuket, Chang Wat Phuket 83130
Open: 8 am – 10 pm
Phone: 076 381 888
Villa Market at Boat Lagoon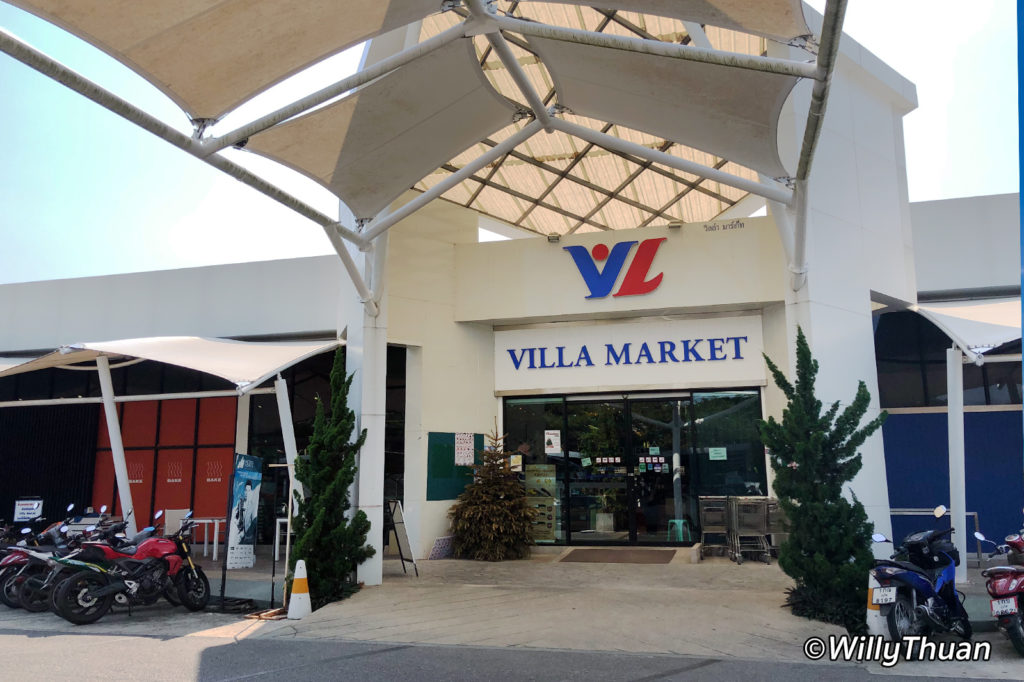 Location: Boat Lagoon
Address: 14/1 Thepkrasattri Rd, Tambon Ko Kaeo, อำเภอ เมืองภูเก็ต Chang Wat Phuket 83000
Open: 9 am – 9 pm
Phone: 076 238 751
Villa Market at Boat Avenue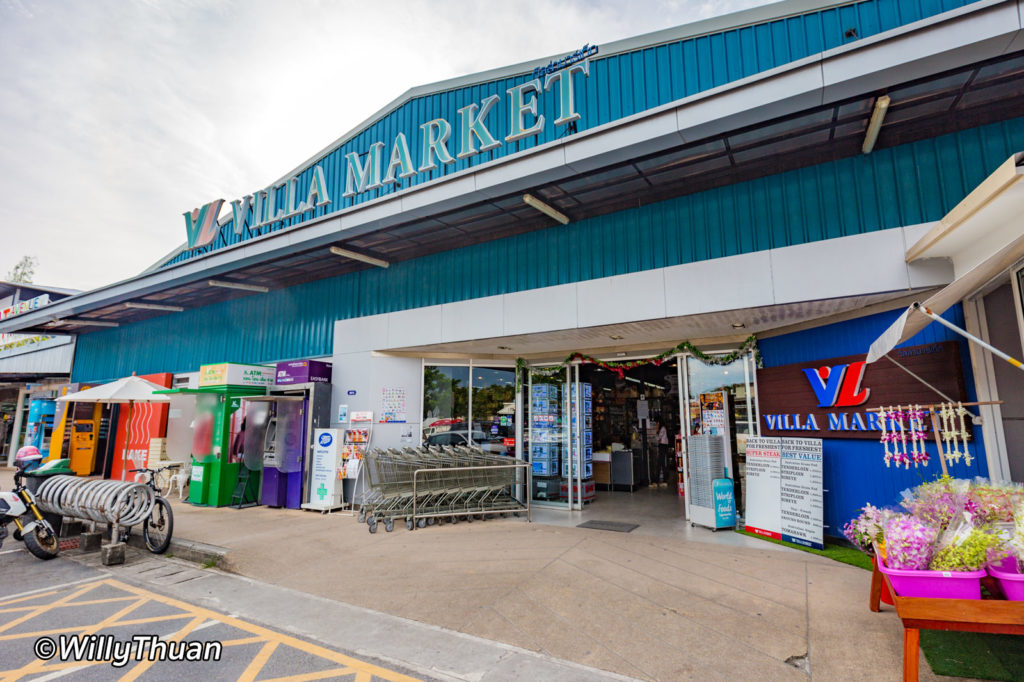 Location: Bang Tao
Address: 49/13 Bandon-Cherngtalay Rd Cherngtalay Phuket 83110
Open: 10 am – 10 pm
Phone: 076 304 630
Where are the Phuket Villa Markets?