What is Phuket Windmill Viewpoint?
The windmill viewpoint just above the very popular Ya Nui Beach is perfect to take a beautiful photo of Phuket tropical sea; all it takes is a bike or car and a lot of blue skies. This hill located passed Nai Harn Beach is well-known from the enormous white windmill visible from a distance, if you are on Nai Harn Beach you cannot miss it, it has been there as long as I can remember (and I can remember it was there in 1994). The trick is to find where the path leading to it is.
Up there, you'll find nothing more than a bit of parking and a Sala to get some shade (a Sala is a roof or pavilion with no walls) and occasionally a drink vendor, but you will have a unique view on the small Ya Nui Beach below and a small island called 'Koh Man".
---
How to Get to the Windmill Viewpoint?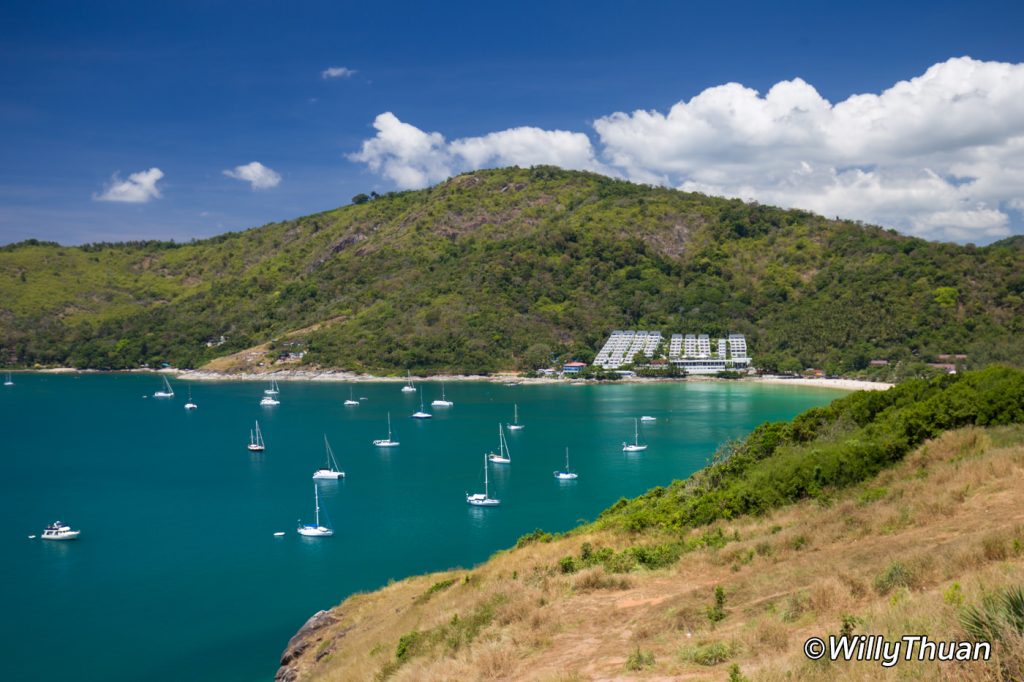 Coming from Kata Beach, drive south passed the famous 'Karon Viewpoint' and keep going towards Nai Harn Beach. Continue after Nai Harn and proceed in the direction of Prompthep Cape but you won't have to go that far. Soon after Nai Harn, you will be then driving up a small hill just past the lake until you reach a sharp left curve. Right there you will see a narrow dirt road, it's just a few meters long, and there you are!
---
Useful Tip
Since you are here for a good shot, why not get another one! Leave the bike there and walk down the dirt road, continue to walk on the road you came from about a hundred meter and through the trees, you'll get a beautiful shot of Nai Harn Beach with an unusual angle. Most people drive too fast even to notice it.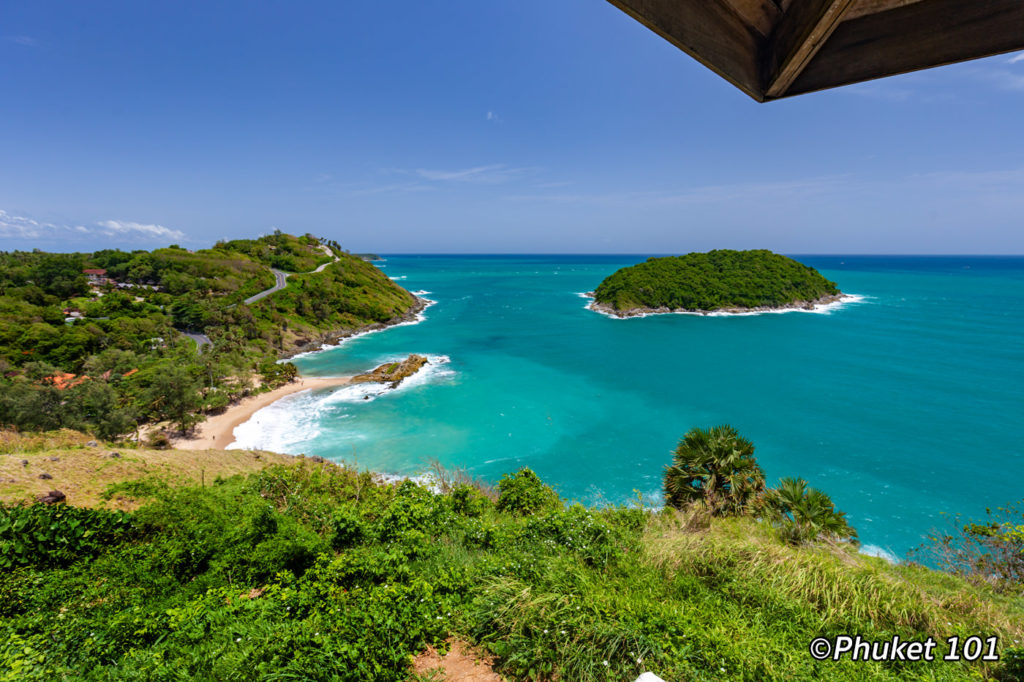 If you like viewpoint, don't miss our page '10 Viewpoints of Phuket'.
---
Photos of the Windmill Viewpoint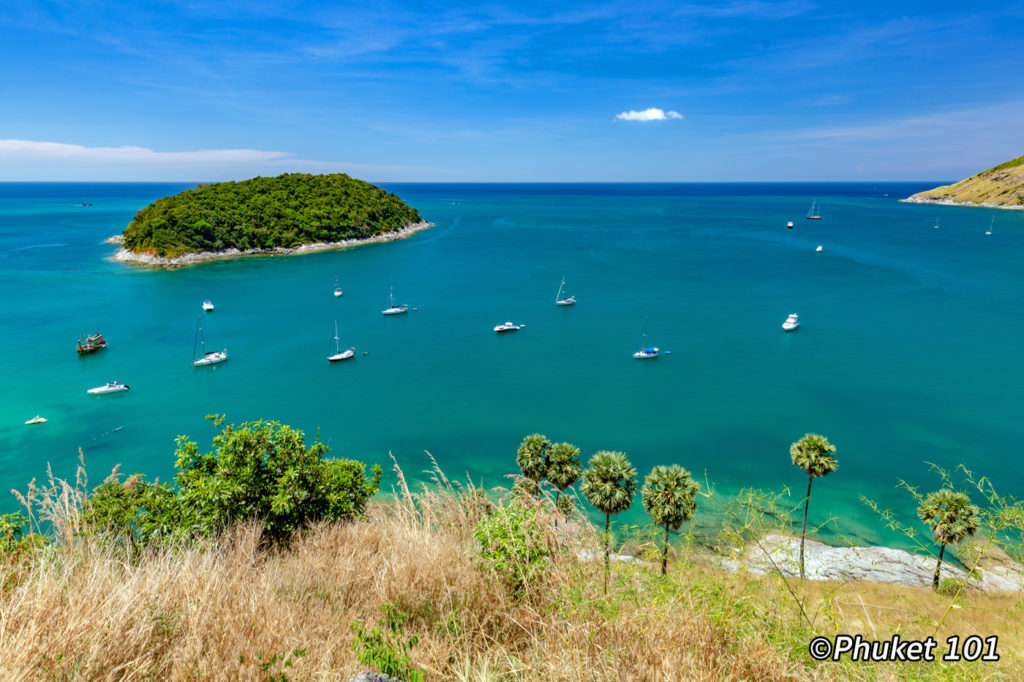 ---
Windmill Viewpoint Street View
---
Where is the Windmill Viewpoint?
---
Download Windmill Viewpoint Directions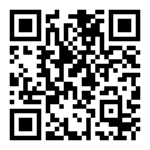 Save the map here: https://goo.gl/maps/tF5oUa7KdozZ7MSR6
---
What's around?