Burasari Phuket Review
Burasari Phuket has always been a popular hotel with great features for travellers looking for convenient accommodation in Patong Beach. While Burasari doesn't have a sea view or beachfront access, it offers the right balance and great value for money in Phuket. Burasari Phuket is an excellent hotel if you want to be near the beach and the action but not too close to nightlife and shopping. Great design, good spa, comfortable room, friendly crew and most of all, you get all this at the right price.
The Location in Patong Beach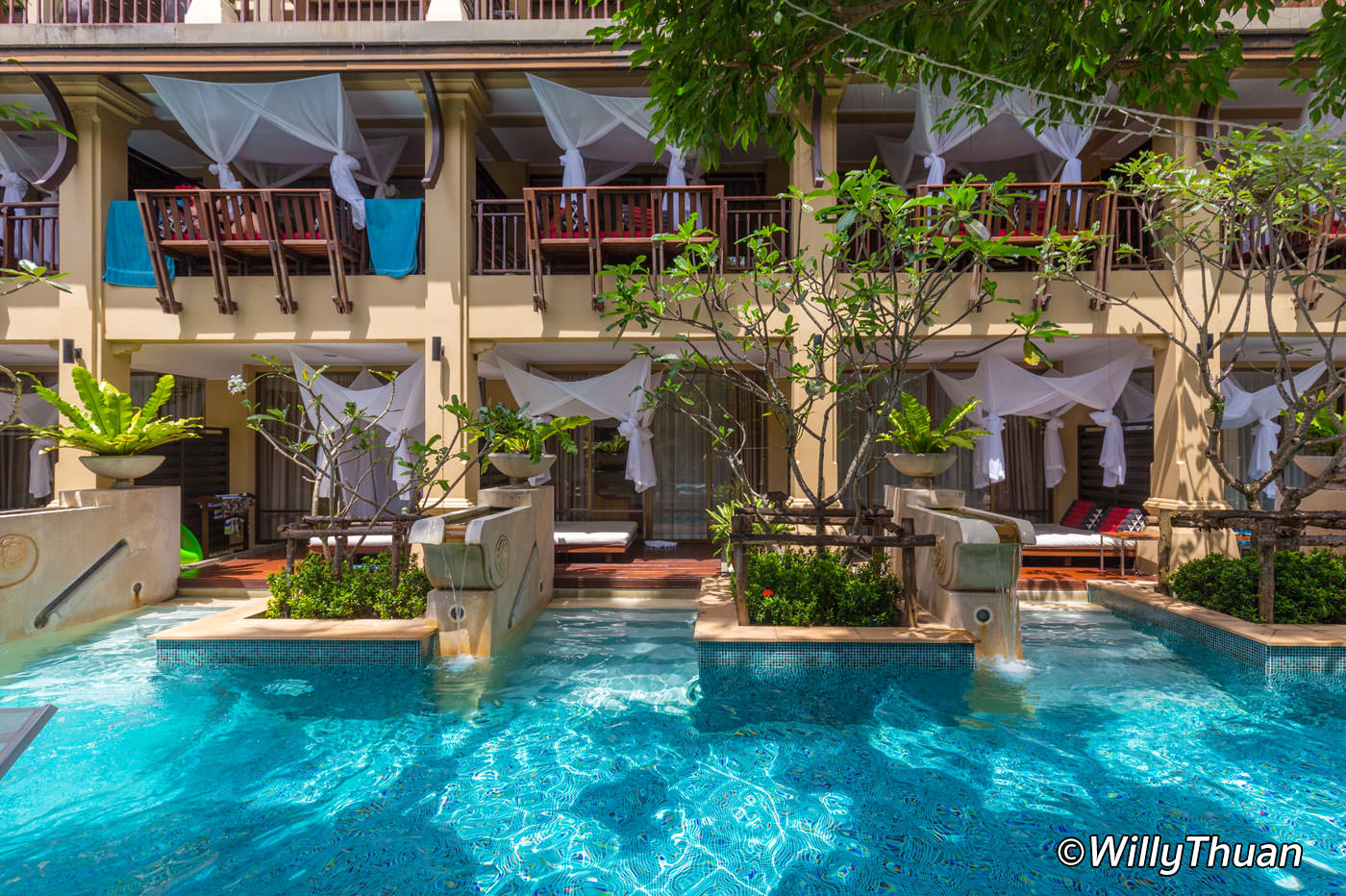 Burasari Phuket is not a beachfront hotel, but the resort is close to the beach, just 100 meters, as you can see on the map lower on the page. It is also at an acceptable walking distance from the centre of Patong and the famous Bangla Road but stands in a much less hectic part of town. The nearby OTOP night market is also very convenient, famous for cheap local food and small casual shopping. If you feel like real shopping, Jungceylon shopping mall is not very far but requires a bit more walking (800 meters). If you feel like it, the famous Hard Rock Cafe and Hooters are just around the corner.
The Resort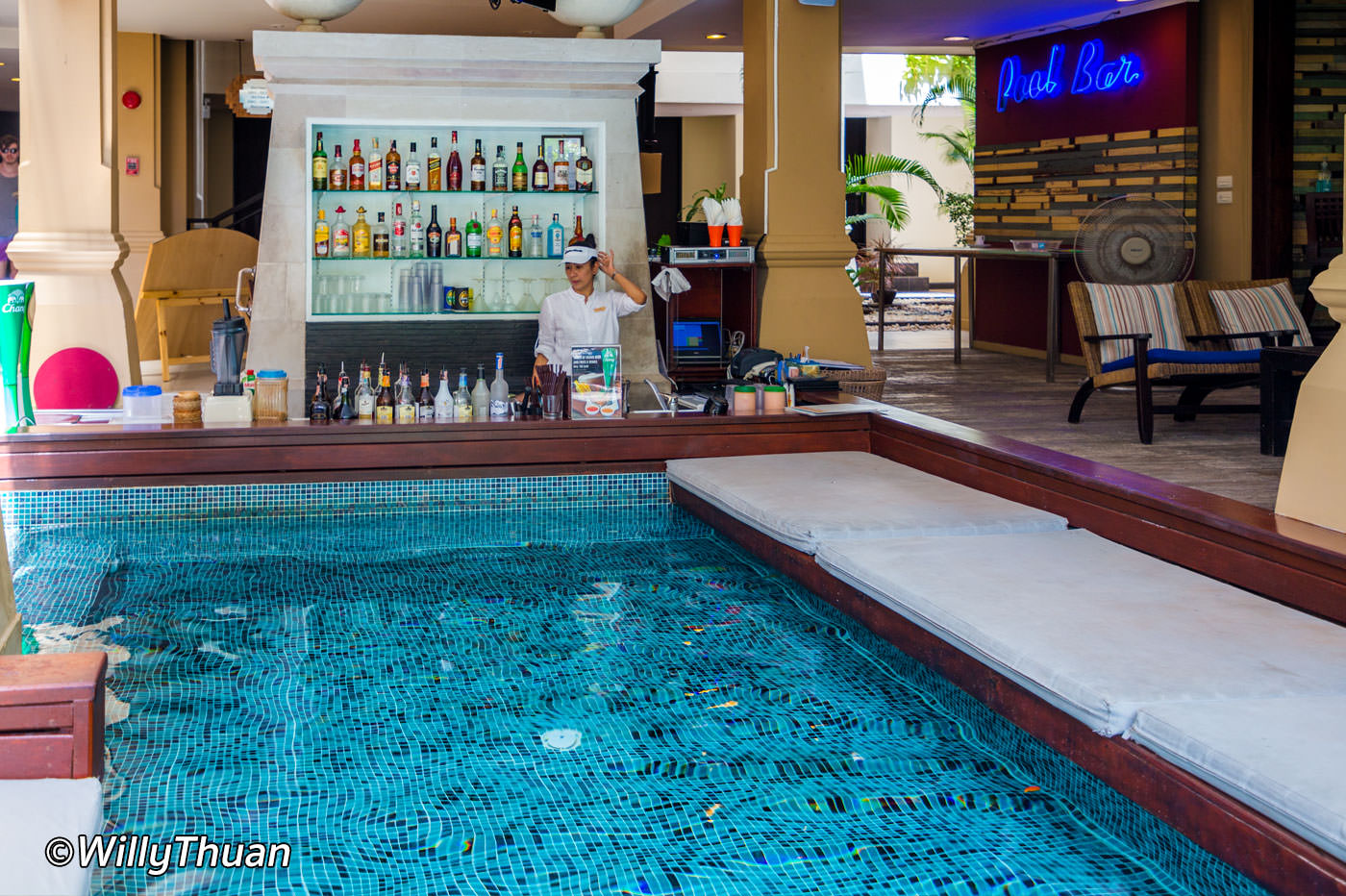 Burasari is a compact resort that uses the available space to accommodate more than 100 rooms, including pool access rooms. The overall design is pleasant, with high trees, lots of plants and lots of shades and two pools occupying the centre of each wing (there used to be only one wing) and a small but welcoming swim-up bar. The restaurant is cosy, and the spa is very inviting. You'll find a friendly tour counter inside the resort who will be happy to help you book tours in Phuket or around.
The Rooms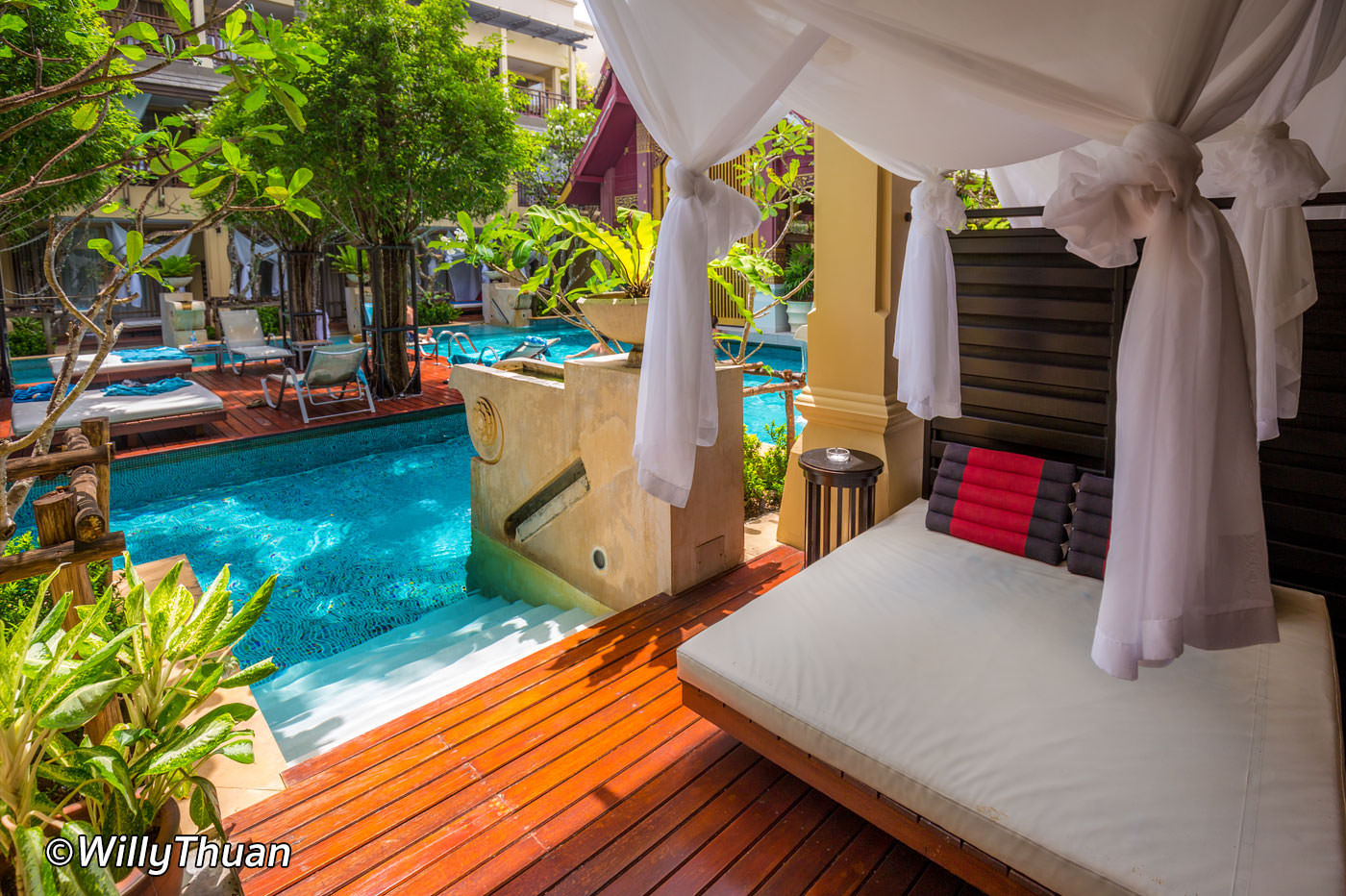 There are eight room types to choose from at Burasari Phuket. We booked the 'Elite Pool Access' for about 5,000 baht, which we found well-priced. The room is not very large (40 sqm) but feels comfortable with a small sitting area near the bed, a working station and just enough plugs to charge your toys (no USB plugs). In front is a small terrace with a nice sunbed with white curtains, lots of plants and a couple of steps to walk directly into the swimming pool.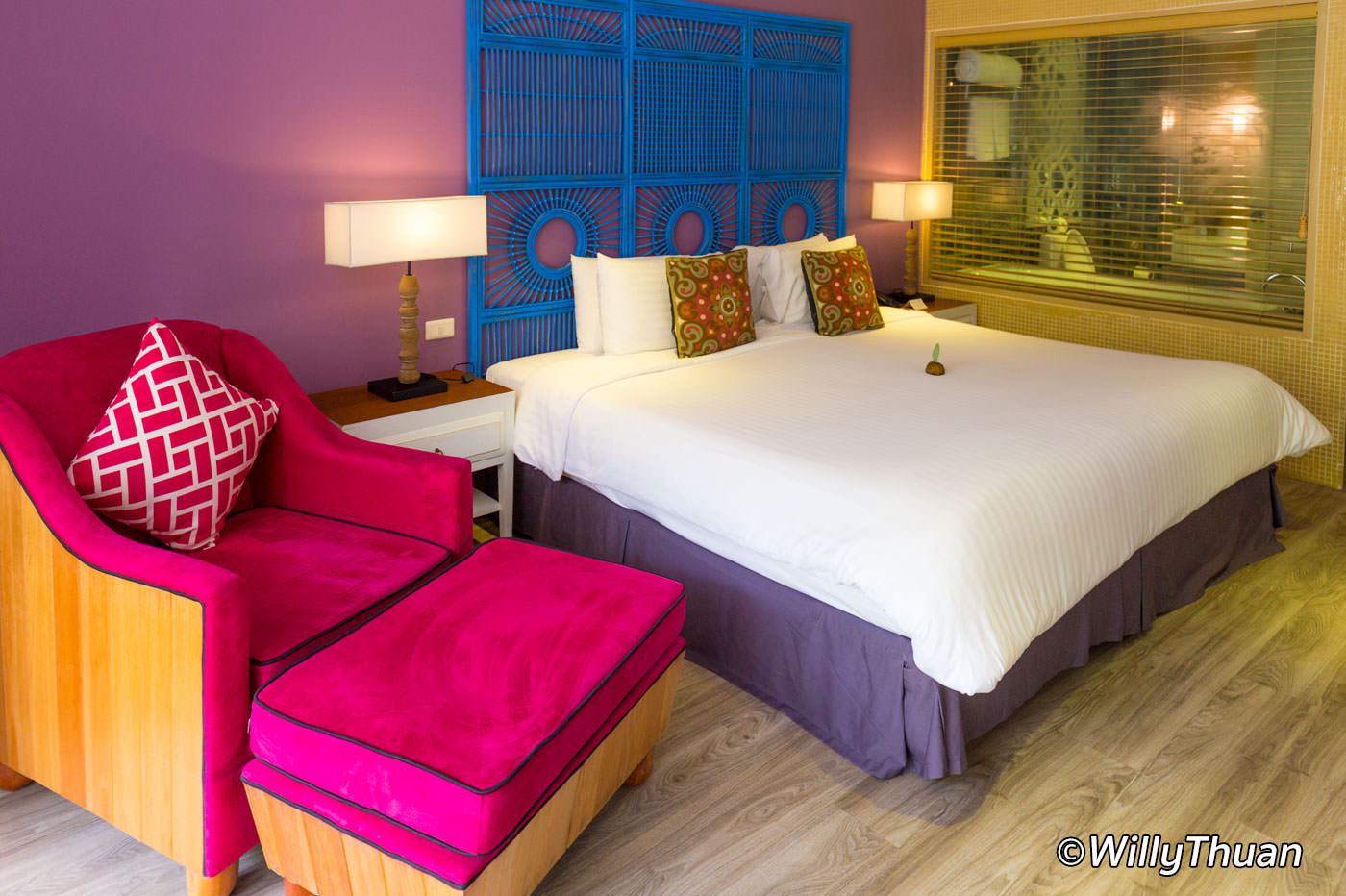 The room has a complimentary mini-bar, refilled daily (beers, soft drinks and water), which is a lovely touch. You'll find the usual amenities, a 42″ flat-screen TV with lots of channels, a safe box, nice bathrobes, slippers to go around the hotel, a woven basket with beach towels you can use by the pool or even take to the beach, which is convenient. The bathtub is large and comfortable; remember to close your curtains at night, as people in the pool can see you.
Spa Burasari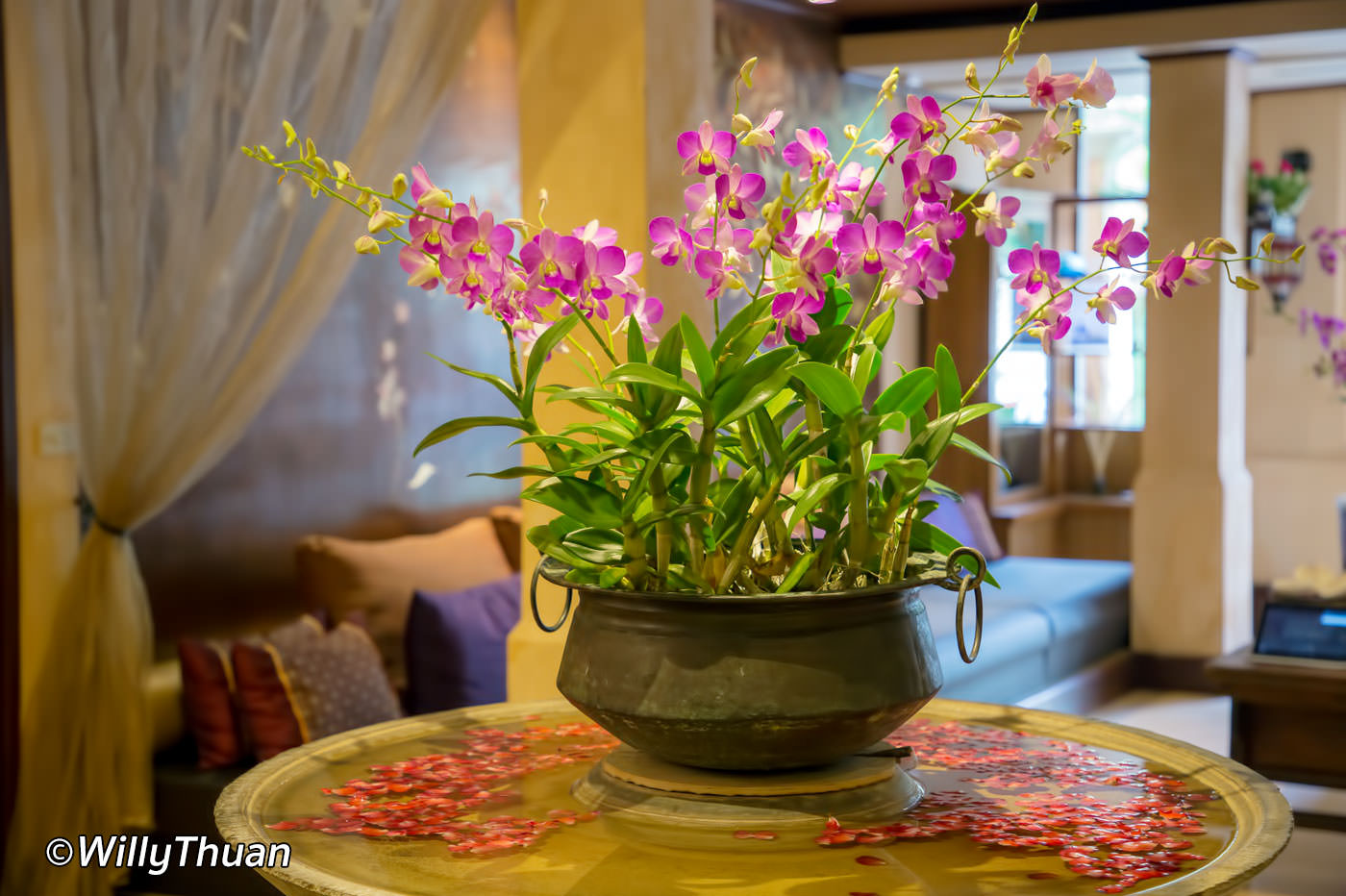 Spa Burasari is much bigger inside than it looks, and the treatment rooms are beautiful. There are plenty of treatments to choose from, and they can customise them according to your requests. Spas are a great way to relieve work stress and jet lag, so you should consider getting treatment on your first days. Therapists are very skilled and always ensure that the pressure, temperature and ambience are right for you. It was a welcome afternoon break (a camera bag is much heavier than you think).
Kantok Restaurant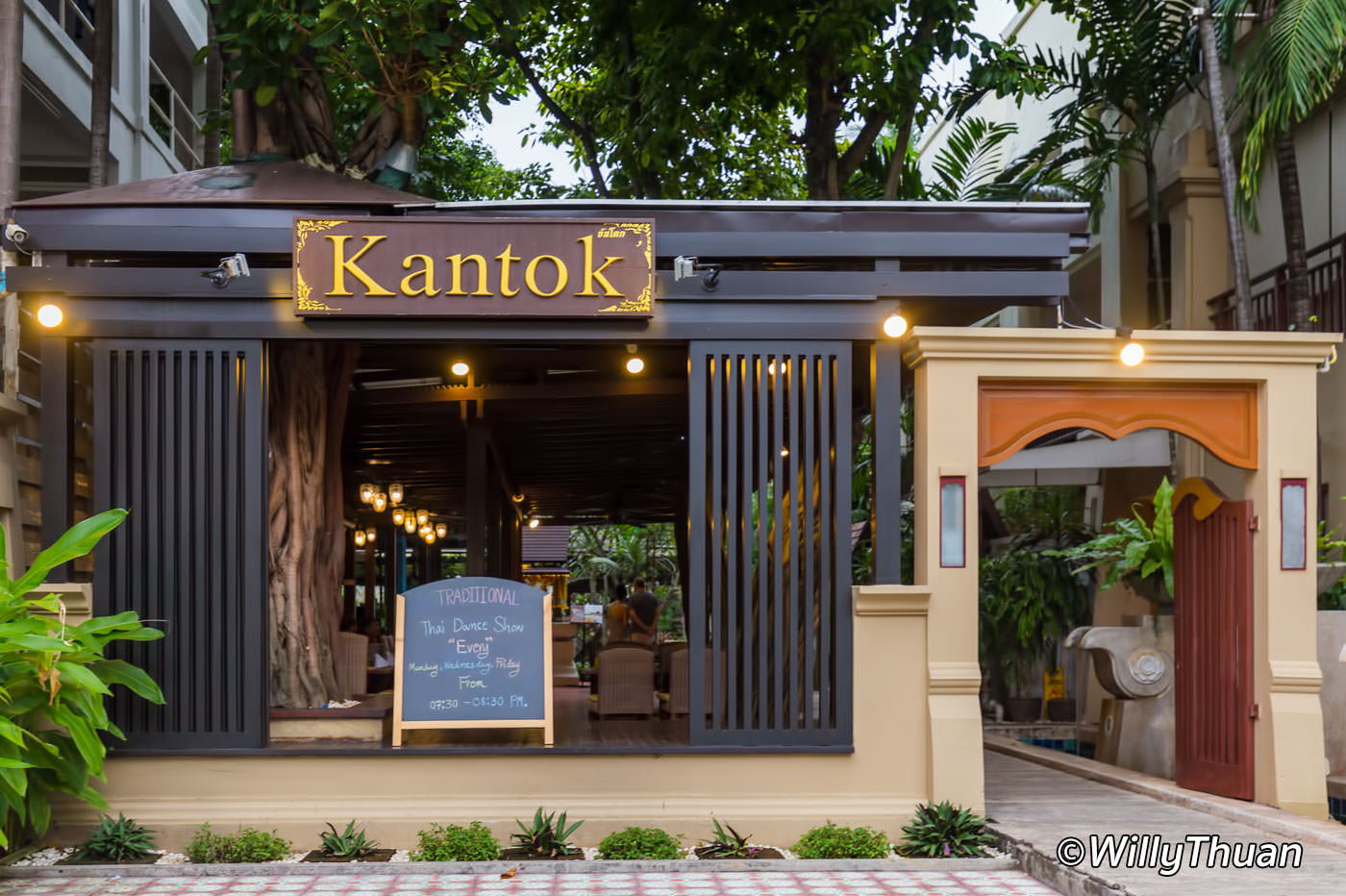 Kantok is the only restaurant at Burasari Resort Phuket, with a lovely shady outdoor terrace and an indoor area with air conditioning. While the restaurant is not very large, considering the 100 rooms of the hotel, the layout is attractive, with many plants and trees. The breakfast buffet is extensive, with many choices, but it can be a little crowded with some waiting time at cooking stations.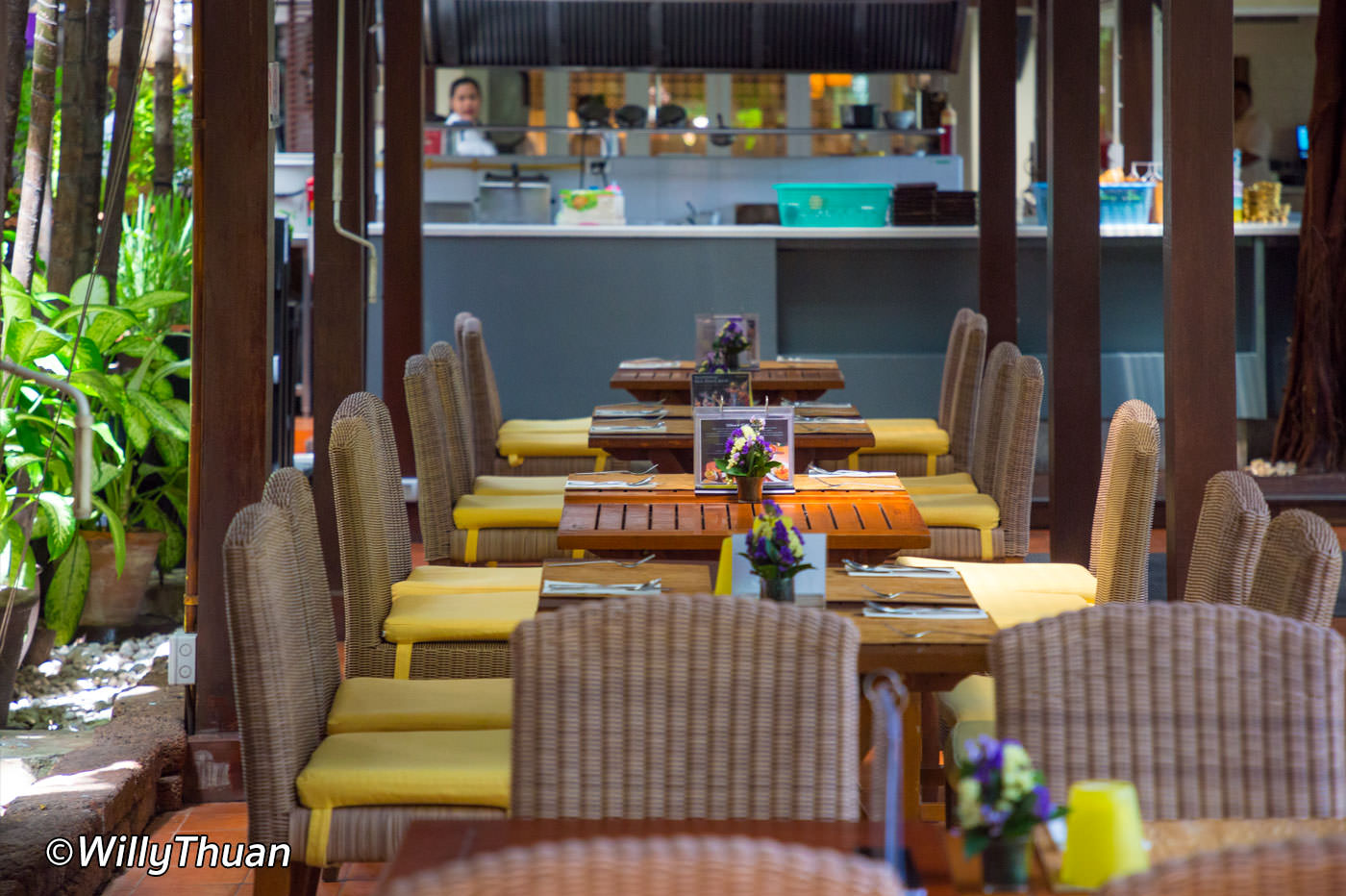 We also tried the Thai dinner with traditional Thai dance, but we better give this one a miss. Maybe it was an unlucky night, but we found that the two cooks for the many guests of the restaurant were surprisingly low. Despite our request, the dishes were slow, and the soups were bland and not spicy. The advertised traditional Thai dance was ok, and the costumes beautiful, but don't expect a stage with a non-stop performance.
What's around the hotel?
The Beach
The beach is just a short 150 metres away from Burasari Resort and is known for its lively atmosphere, clear waters, and golden sand. Customers can easily find beach loungers with umbrellas, food and drink, and even beach massages. The beach can get crowded at times, and visitors should be cautious of rip currents during the monsoon season which is from May to November.
OTOP Night Market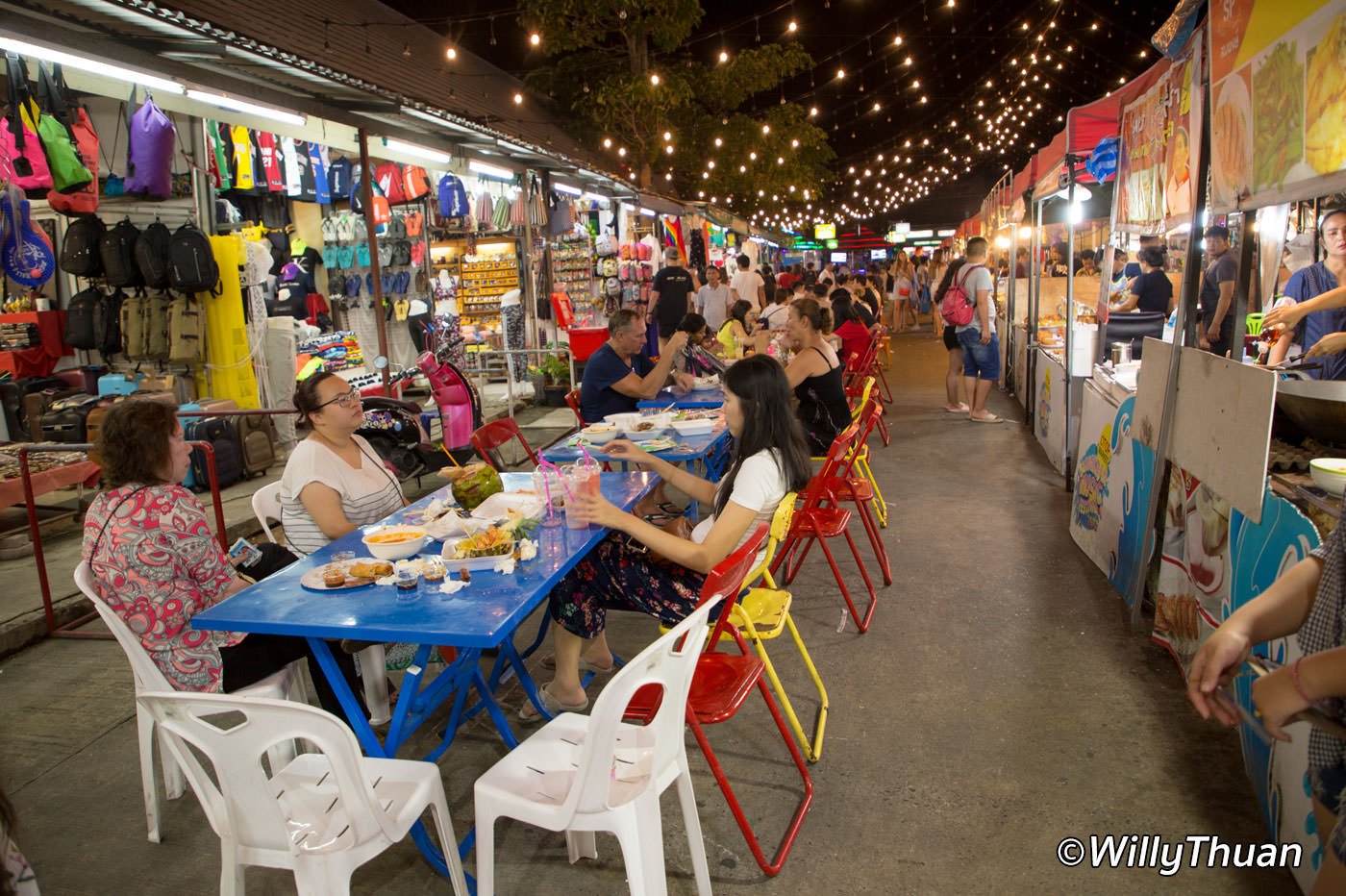 Hard Rock Cafe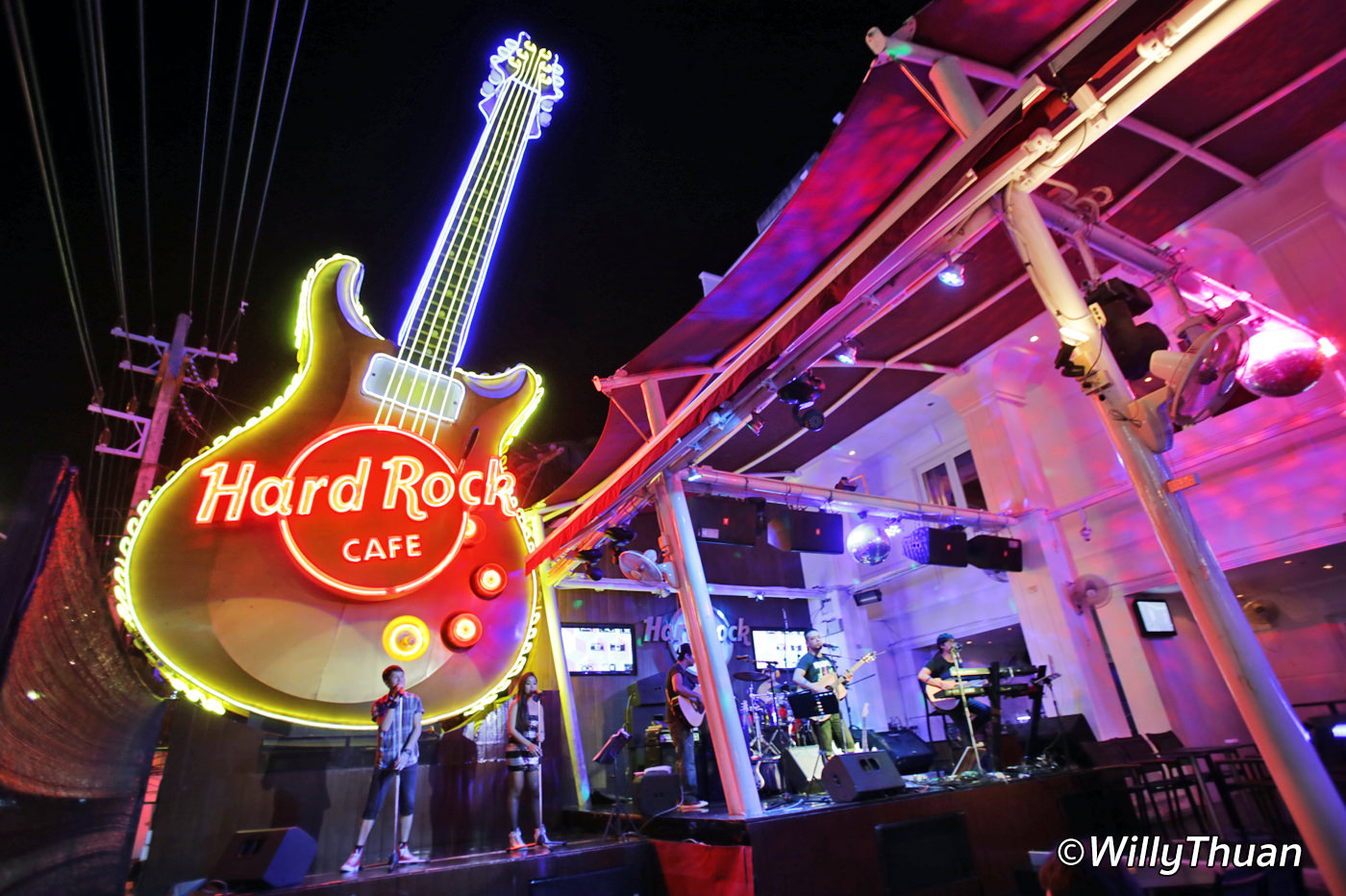 Summary
Burasari Phuket is a good option for those who want to stay near the beach in Patong without breaking the bank. While it may not have beachfront access or sea views, the resort's compact design and lush greenery create a serene and inviting atmosphere. The rooms are comfortable and well-equipped, with a complimentary minibar being a nice touch. The Spa Burasari offers an excellent range of treatments, while the Kantok Restaurant serves a delicious breakfast buffet. The resort's location is ideal, with the beach and several shopping and dining options within walking distance. Overall, Burasari Phuket is a great value-for-money hotel that delivers comfort, convenience, and relaxation
Burasari Phuket Photos
Information
Burasari Phuket Info
Location: Patong Beach
Address: 18/110 Ruamjai Road, Tambon Patong Amphur Kathu, Phuket 83150
Tel: 07629 2929
Hours: Open 24 hours
Bookings: See the rates
---
Check the rates with your favourite websites
Factsheet
| | |
| --- | --- |
| ⛱️ Main beach nearby: | Patong Beach |
| ⛱️ Distance to the beach: | 150 m |
| ⛱️ Beach condition: | good |
| ⭐ Range | 5-star resort |
| 🏊‍♀️ Swimming pools: | 2 |
| 🍴 Restaurants and bars: | 2 |
| 🛍️ Facilities | Spa, fitness |
| 🚙 Distance to Patong center (Bangla): | 1.5 km |
| 🚙 Distance to Phuket Town: | 14 km |
| ✈️ Distance from Phuket International Airport: | 36 km |
---
Map of Burasari Phuket
Get the directions on your phone: https://goo.gl/maps/opTAfTmwsAKmLiG8A
Where to stay in Patong
Your Patong Travel Guide