---
A good beachroad restaurant in Patong
---
Hern Coffee and Bistro is an attractive and well-designed Thai restaurant on the beachfront of Patong. The restaurant serves great breakfast, brunch and a beautifully prepared dinner. The location in front of the well-known Baan Lamai Beach Resort is very convenient, making it a great place to enjoy a dinner with a good atmosphere within walking distance from Bangla Walking Street. If you plan to party tonight, this is an excellent place to enjoy great food because everyone knows that a party is better with a full and happy stomach.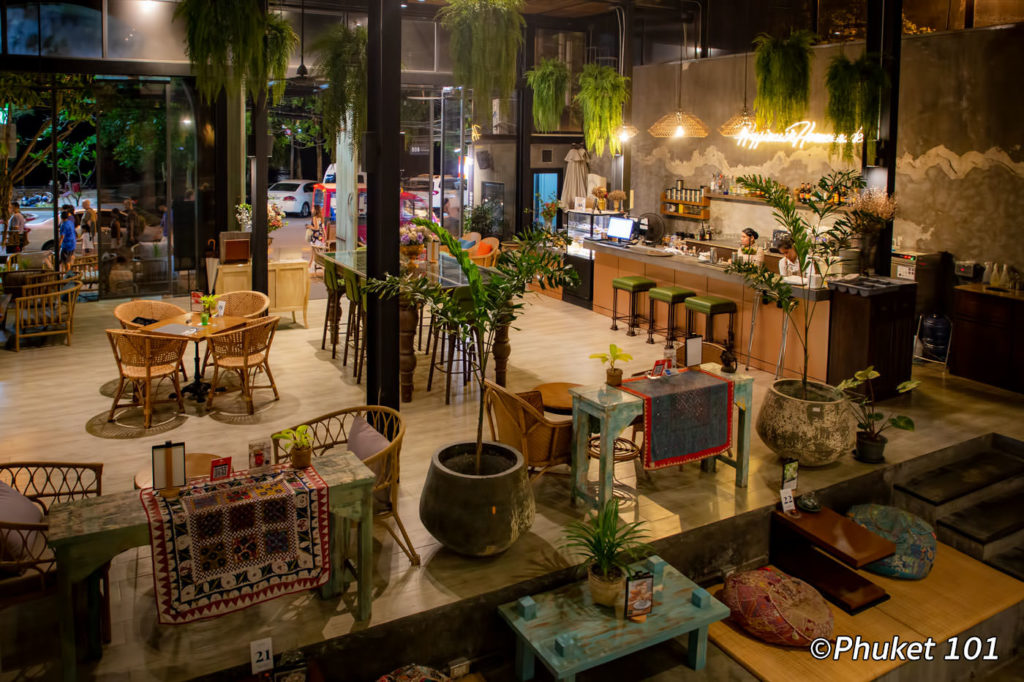 We went there without expectations because the food in Patong is more often a miss than a hit. Most travellers are new to Thailand, so they might not realise that too many restaurants are not as good as reviews say. So we saw the reviews of Hern and decided we had to try it anyway. As we approached the restaurant, we were surprised by the decor. They did make an effort, and while the room is vast, it is still cosy with intelligent lighting.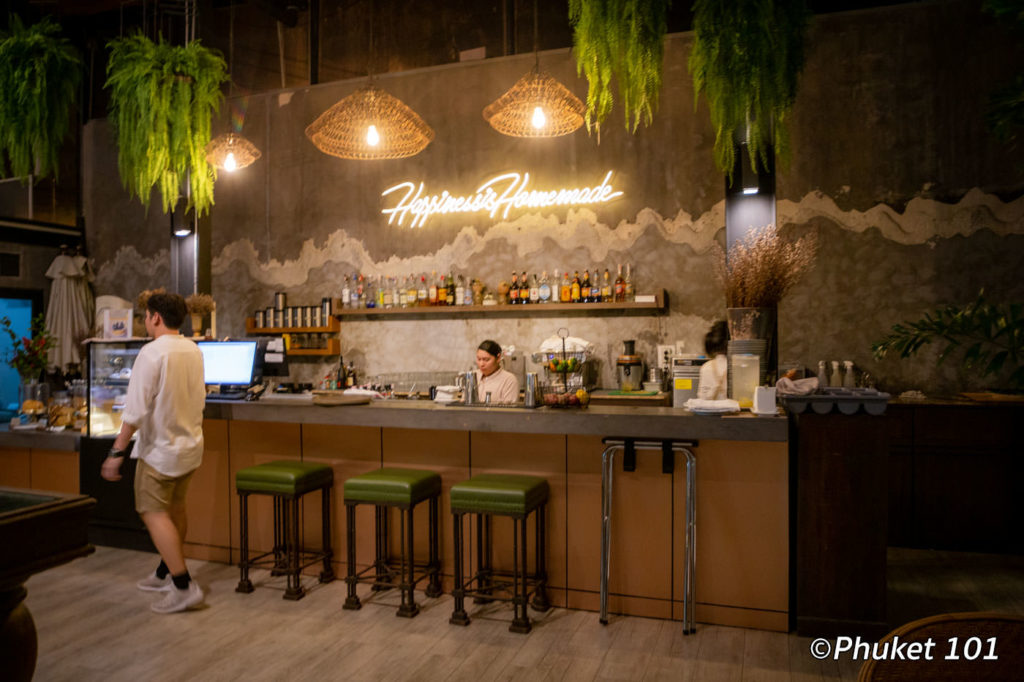 What to order?
The menu is extensive, and everyone should find something to trigger their appetite, international or Thai. The Thai dishes are more expensive than in local restaurants, starting at 280 baht, but you can see that the ingredients and of high quality, especially the seafood.
Phad Mee Hokkien ('Phuket Style' fried yellow noodles with seafood) 280 baht
Phad Thai Goong (Stir-fried rice noodles in tamarind sauce with jumbo river prawn) 550 baht
Phad Se-Ew Gai (Fried noodles with chicken in dark soya sauce) 280 baht
Tom Kha Gai (Coconut chicken soup with galangal and mushrooms served with jasmine rice) 280 baht
Tom Yum Goong (Spicy river prawn soup with lemongrass. Served with steamed jasmine rice) 550 baht
Pha-Nang Gai (Stir-fried chicken in Pha-Neang curry. Served with steamed jasmine rice) 280 baht
We treated ourselves to a superb Phad Thai Goong (Stir-fried rice noodles in tamarind sauce with jumbo river prawn) for 550 Baht. This dish may be more expensive than others, but looking at the size of the prawn; it was superb.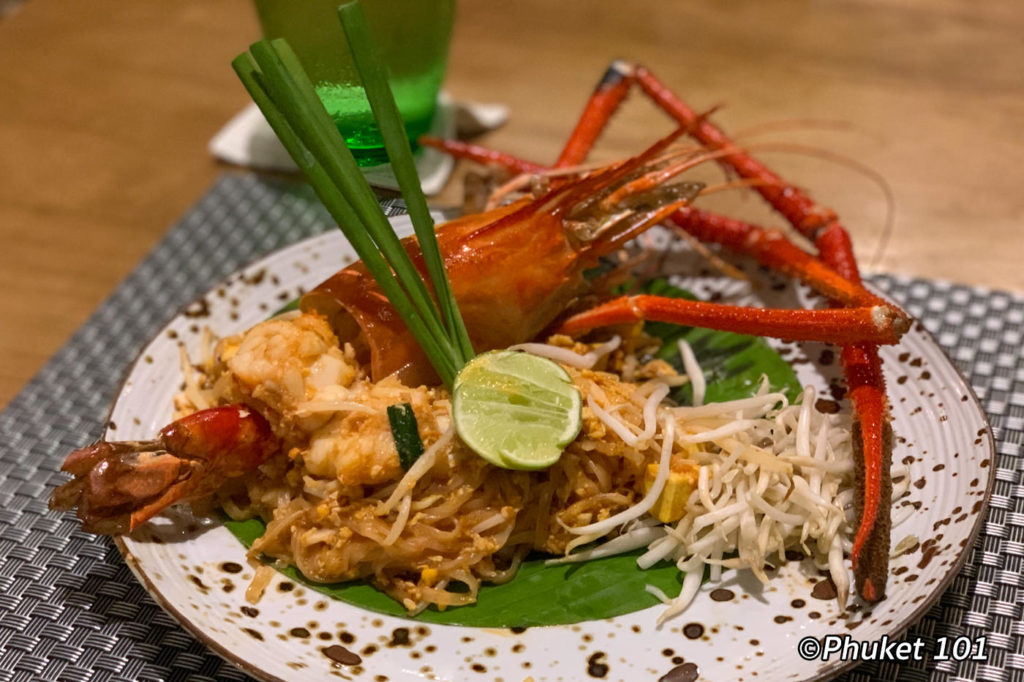 Hern also serves a good range of breakfast sets, all at 280 baht: Egg Omelette with bacon and mushrooms, French toasts with crispy bacon and maple syrup, Egg Benedict on English muffin with bacon and smoked salmon, and more.
The service was surprisingly good, and it was a pleasure to be treated so nicely without being overly formal. Yes, prices are higher than in the small restaurants in the nearby streets, but it is nice to treat yourself once in a while to a special place. You deserve it!
---
Hern Coffee and Bistro Info
Location: Baan Laimai Hotel – Patong Beach
Address: 66 Thaweewong Rd, Pa Tong, Kathu District, Phuket 83150
Hours: 8 am – 11 pm
Phone: 076 344 135
Price: a bit high
Specialities: Upmarket Thai food
Facebook: click here
---
Hern Coffee and Bistro Map
Get the directions on your phone: https://goo.gl/maps/ousHB5mrwWGJqTff7
---
More Restaurants in Patong
---
Your Patong Travel Guide