Award-Winning Italian Restaurant in Patong.
Acqua is a fantastic Italian restaurant run for just 10 years by the very talented and friendly Chef Alessandro Frau. This exclusive dining has received many awards and accolades, including a 'Plate' award but the Phuket Michelin Guide. The beautifully decorated restaurant is almost hidden in Kalim Beach, just outside Patong Beach on the way to Kamala. The restaurant has been open for 10 years and has grown in popularity and the creativity of Chef Alessandro only gotten better and more. (This is not a sponsored review. As usual, we came unannounced and paid for our meals and drinks)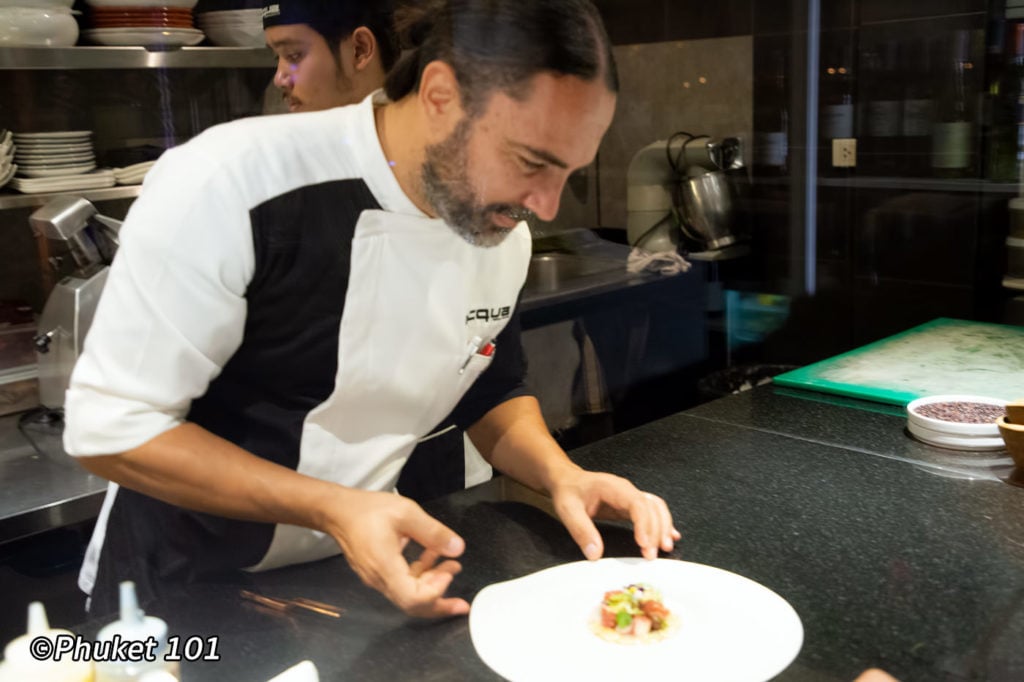 Acqua takes great pride in using only the freshest and highest quality ingredients: you just can't cut any corners when you reached this level. On top of this, clientele does have very high expectations, and Alessandro's creations never let them down.
We tried Acqua a few years ago, and at the time, it was already good. But you just can't write about this kind of high-end restaurant without having at least a refresher.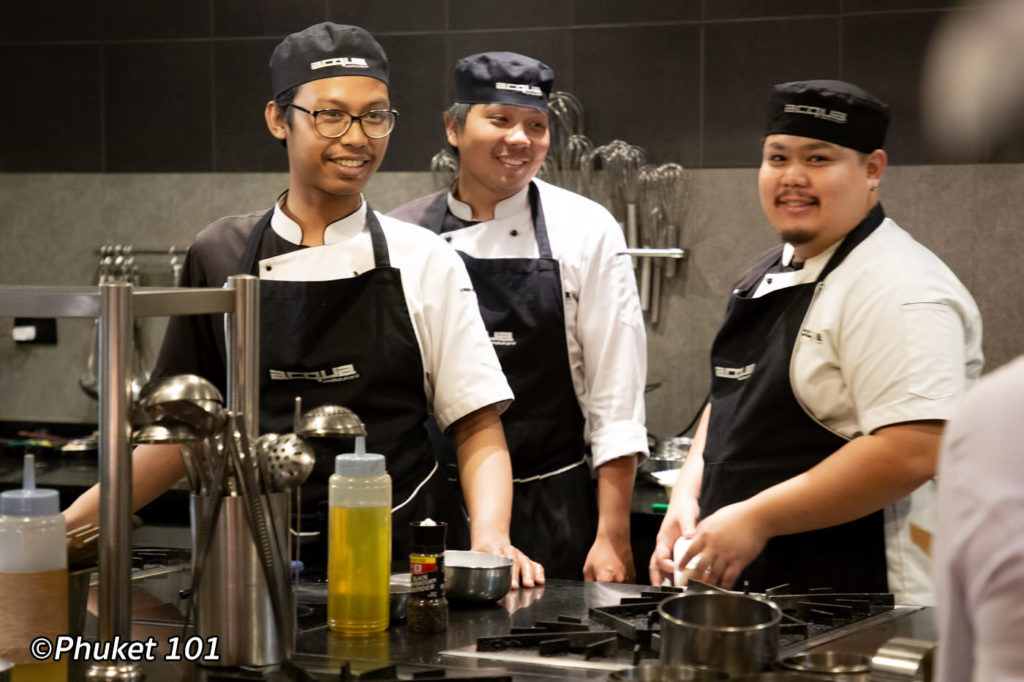 The restaurant is quite vast and well distributed to create a cosy atmosphere and can accommodate a lot of customers. During the low season, you could probably show up at the door and get a table, but in high season reservations are recommended, especially since they got the Michelin Plate. Note that the restaurant is beautifully designed but is on the roadside and therefore offers no views.
---
What to Order
The menu is very comprehensive and long enough to offer something to everyone. However, we tend to focus more on the entrees, they are fresh, more creative, beautifully crafted and not too filling. We often skip the main dish. The second thing we learned is that the names and words on the menu are just words, and your brain is bound by past memories of taste. No words can really describe the taste and consistency of a dish it took years for a chef to achieve a perfect balance.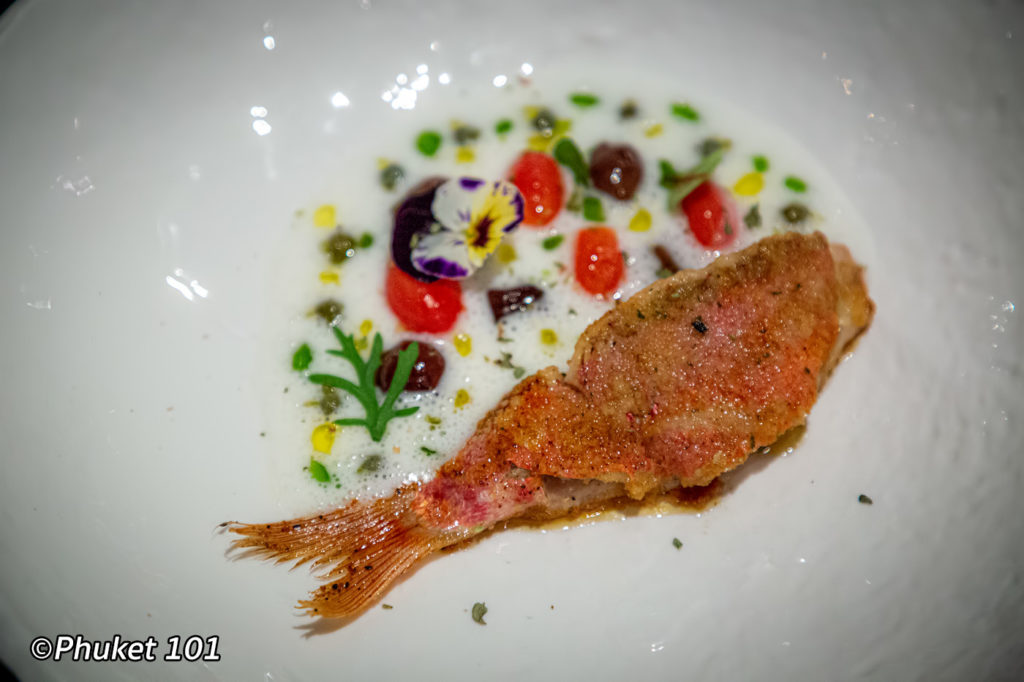 We chose to ask Chef Alessandro to suggest his favourite entrees. And this was the right decision. We ended up with a 10-course dinner, and each dish was a superb piece of art. As beautiful to look at as it was to eat. The balance of the many tastes combining themselves in your mouth adds to the fun consistencies. Each dish was a little moment of joy.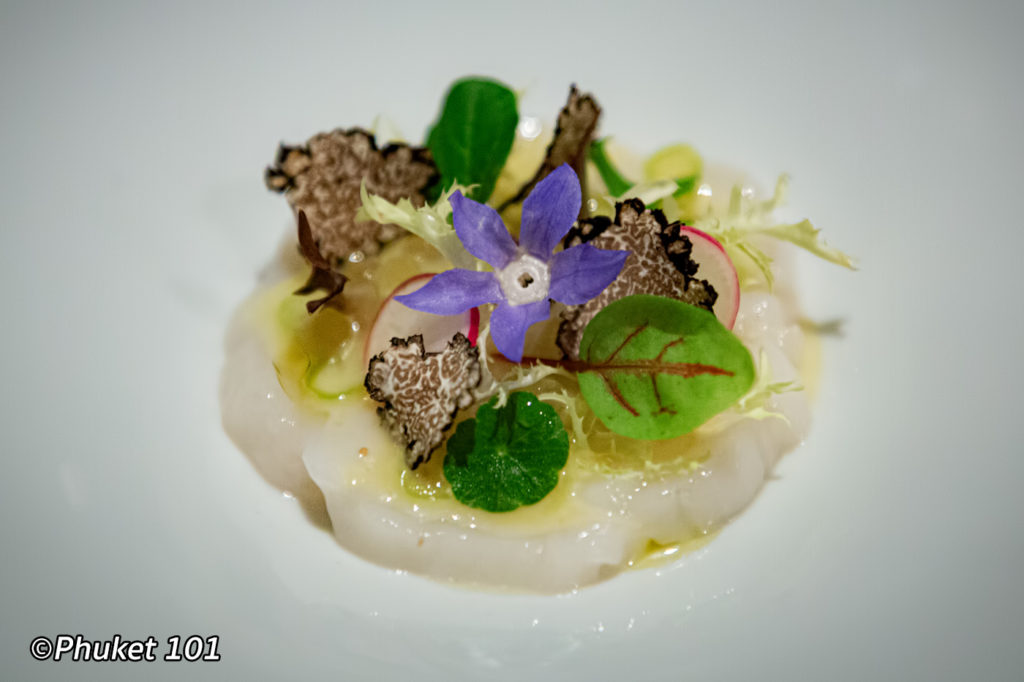 We could write down a detailed list of all the fantastic dishes we sampled, but as mentioned above, it would not do justice to the experience. The photos can at least show how delicate and beautiful the presentation is. Appetizers' prices range on average between 600 and 1,200 baht per dish.
---
Verdict
Acqua is a fantastic restaurant for a special occasions and for those who really know what fine cuisine means. Yes, it's expensive, but if excellent cuisine is important to you, you will not regret this exceptional evening.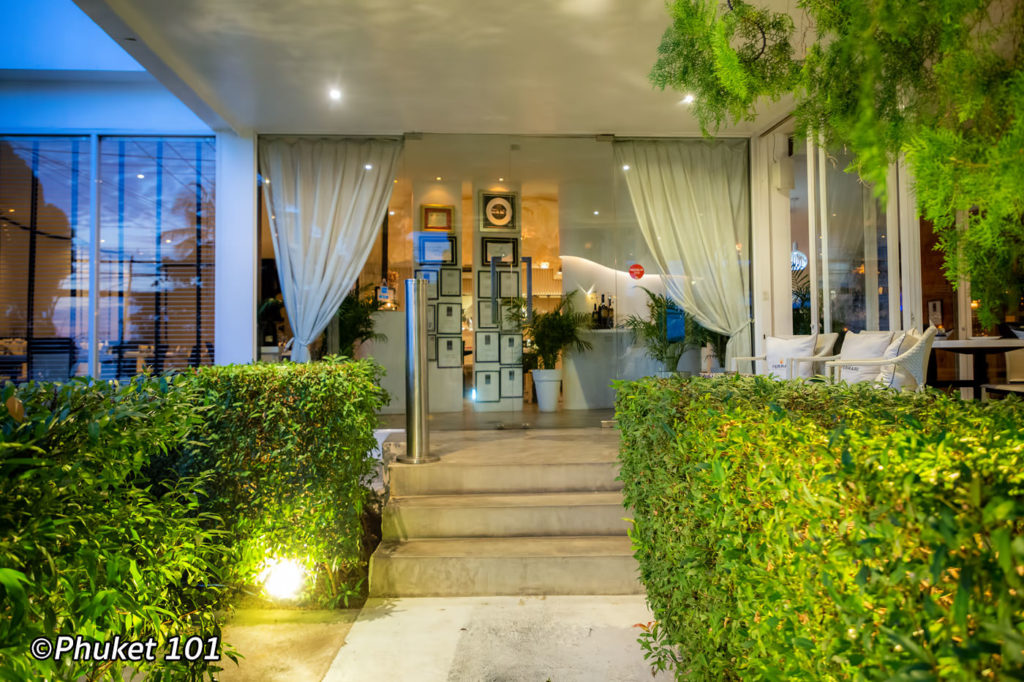 ---
More Photos
---
Acqua Restaurant Info
Location: Patong Beach
Address: 324/15 Prabaramee Road, Patong, Kalim, Phuket 83100
Open: 5 pm – 11 pm
Phone: 076 618 127
Price: High
Speciality: Modern Italian cuisine
Contact: https://www.facebook.com/acqua.phuket/
---
Acqua Restaurant Map
---
What's Around?
---
You may also like