---
What to do in Kalim Beach
---
Kalim Beach is a modest bay just next to the famous Patong Beach on the way to Kamala Beach. As the seafloor is mostly rocks and dead corals, Kalim is not a swimming beach but a popular spot for local surfers in the low season. However, waves are not very high, so don't go imagining some impressive action. It seems to be good enough for practice.
Kalim is not popular for sunbathing either, as the sand is rough and coarse. People mostly come to walk their dogs or eat at one of the many street food stalls set at the end of each afternoon.
---
What to do in Kalim?
---
Kalim doesn't have much to offer in terms of attractions, but it is just next to Patong, so you won't have a problem finding something to do. Of course, if you have a car or a motorbike, you can be anywhere since Phuket is quite a small island.
The Beach
The sand in Kalim is not smooth or white enough for travellers to lie down on it, and the seafloor is full of sharp coral, so it's not the most attractive beach in Phuket. The beach is not deserted, it is a popular surf spot, and the ocean views attracted some fancy restaurants and lounges.
---
Zorbing
Get into a giant inflatable transparent ball filled with a bit of water and roll down a 190-meter-long grassy hill. Silly fun, but everyone loves it! Two persons can fit inside, which makes it even crazier.
---
---
Where to Eat in Kalim Beach
---
Kalim was home to three fancy and expensive restaurants with beautiful ocean views. You might have heard about Joe's Downstairs, Da Maurizio Italian Restaurant and Baan Rim Pa, but these are long gone.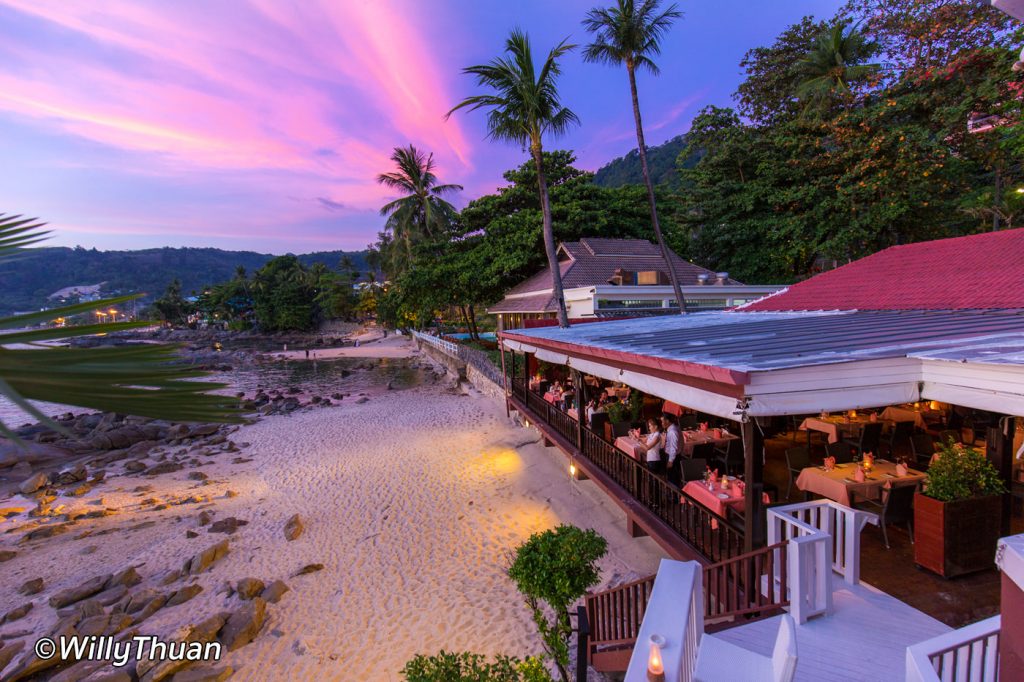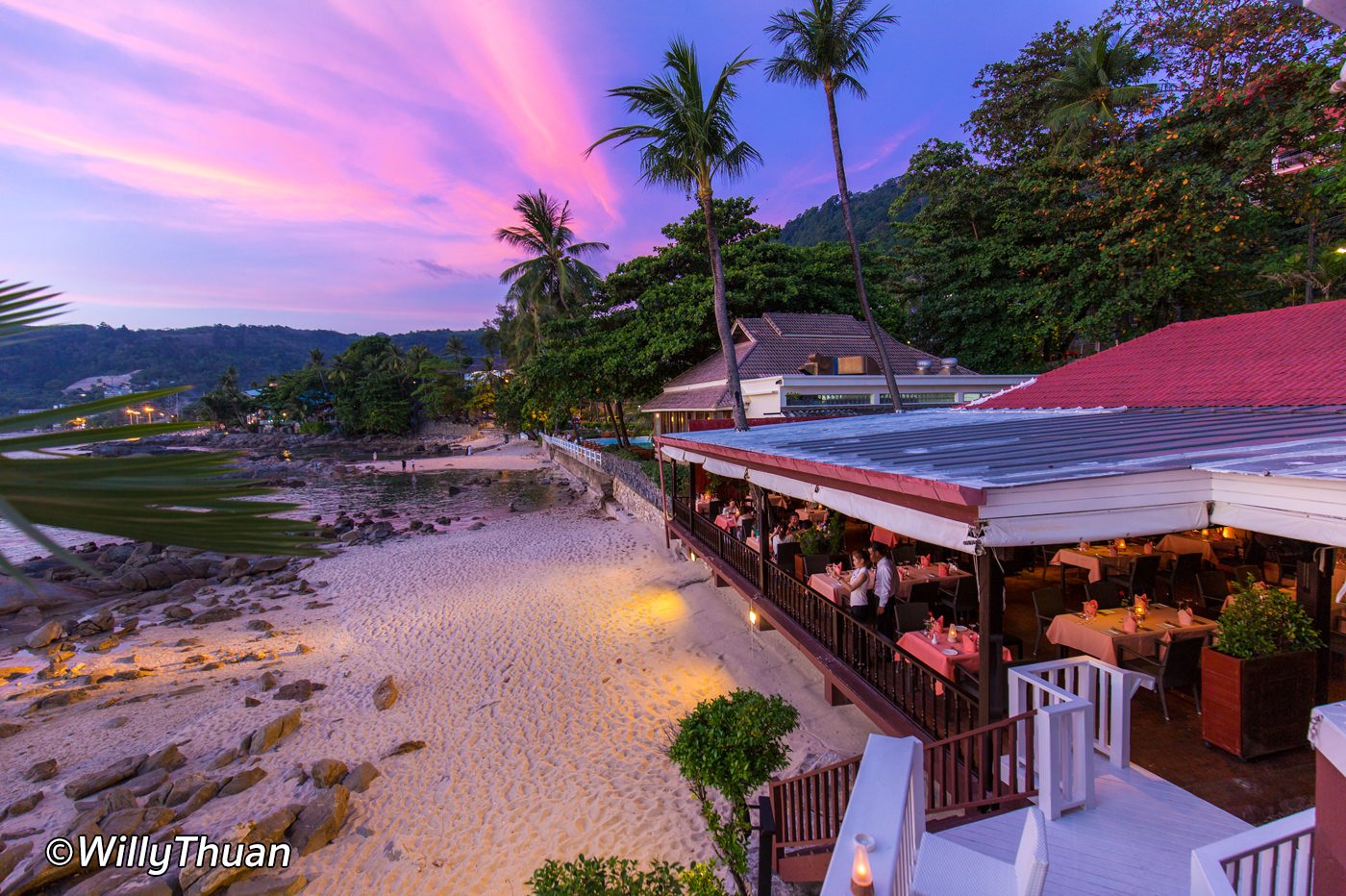 Acqua by Chef Alessandro is one of the best Italian restaurants in Phuket.
Location: Kalim Beach
Address: 324/15 Prabaramee Road, Patong, Kalim, Phuket 83100
Open: 5 pm – 11 pm
Phone: 076 618 127
Price: High
L'Arôme by the Sea is a contemporary French restaurant serving modern cuisine over Kalim Beach, with amazing views of the Andaman Sea.
Location: Kalim Beach
Address: 247 Phrabarami Rd, Patong, Amphoe Kathu, Chang Wat Phuket 83150
Hours: 4 pm – 11 pm, closed on Monday
Phone: 076 346 271
Facebook: https://www.facebook.com/laromebythesea/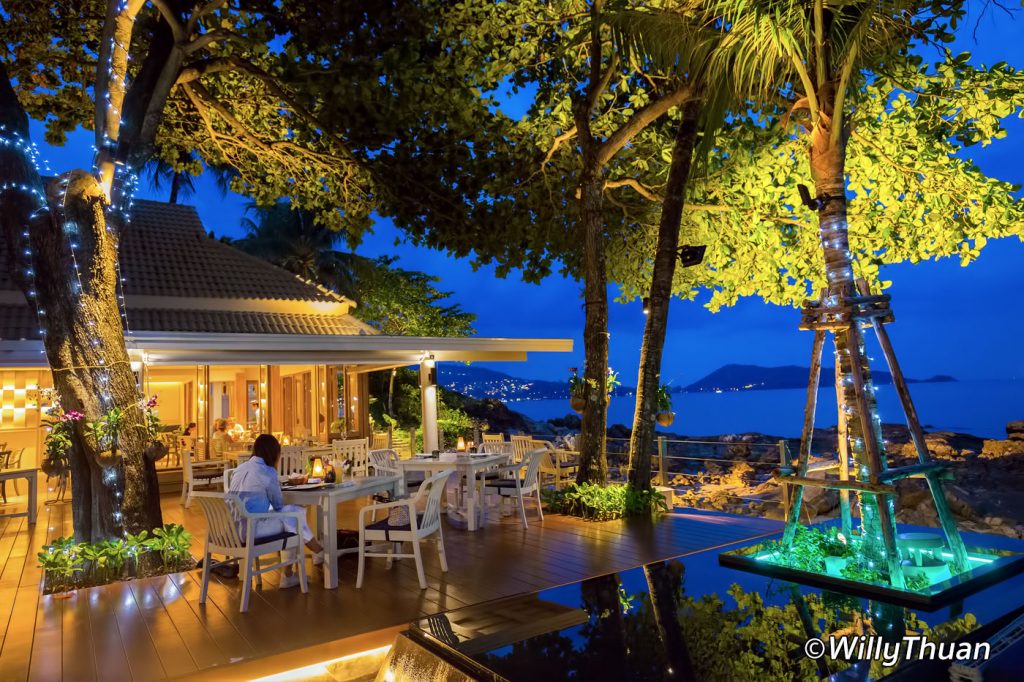 Sea Salt Lounge and Grill is a beautiful restaurant and lounge built on a prime seafront location in Patong Beach. SeaSalt is part of the well-known Diamond Cliff Resort.
Location: Kalim Beach
Address: 225 Phrabarami Rd, Pa Tong, Kathu District, Phuket 83150
Open: 11 am – 12 am
Phone: 076 623 555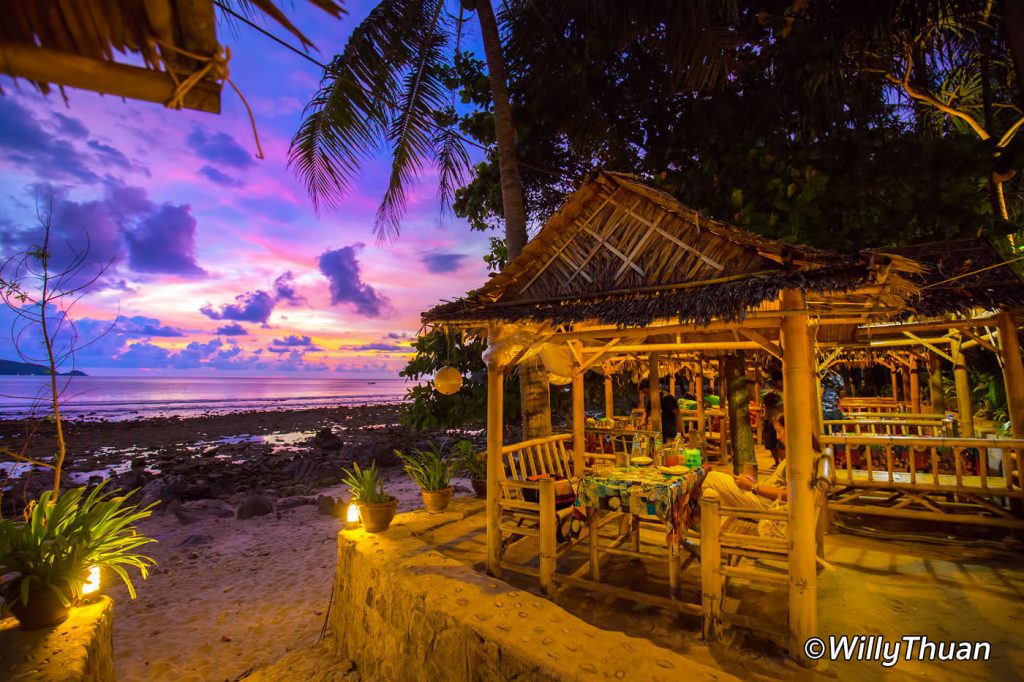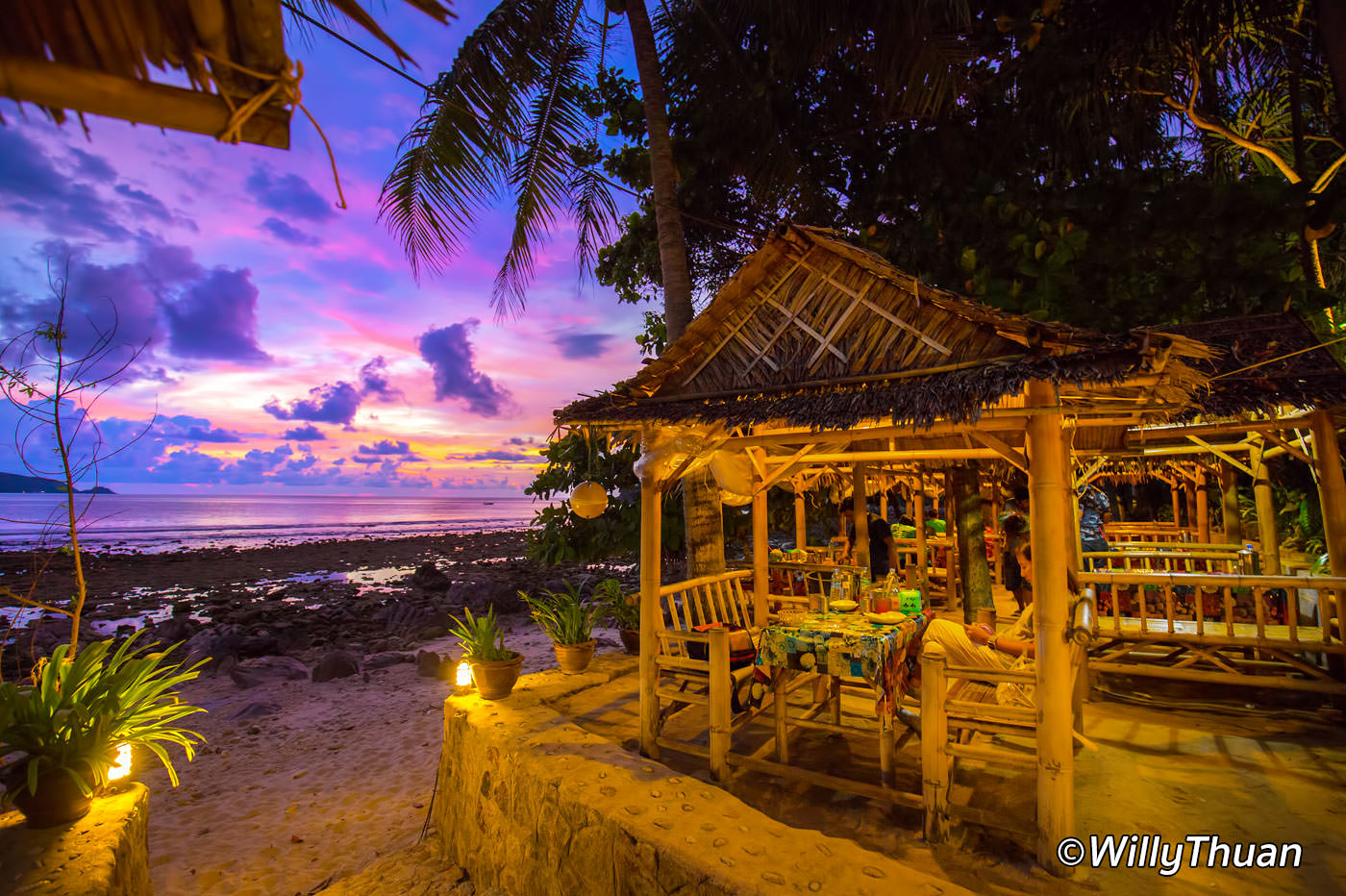 Kalim Rim Lay is a local place with bamboo huts set just by the water. Note that they do not serve alcohol.
Location: Kalim Beach
Address: Phrabaramee Road, past Kalim Beach, Patong, Phuket
Open: 9 am – 8.30 pm
Tel: 081 539 8873
Pan Yaah Restaurant serves seafood and Thai food in a beautiful setting by the sea.
Location: Kalim Beach
Address: 249 Prabaramee Road, Kalim Bay, Patong Beach, Phuket
Tel: 076 290450
Open: 11 am – 11 pm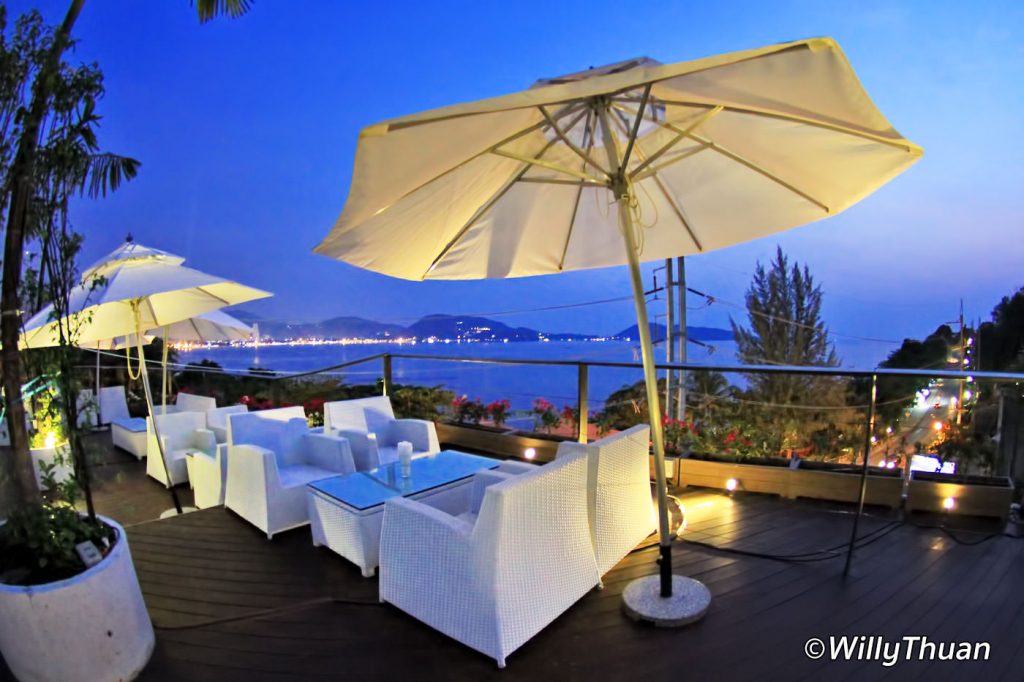 Indochine restaurant is in a resort on the hill nearby.
---
Kalim Street Food
The local food market is also a lot of fun. At the end of the afternoon, many cars park along the seashore selling all kinds of dishes. Some will look familiar, and some strange.
---
Where to Stay in Kalim
There are quite a few resorts and villas overlooking Kalim Bay. The best-known are Novotel Phuket Resort, Diamond Cliff Resort and Aquamarine. There is also a handful of smaller guesthouses and hotels.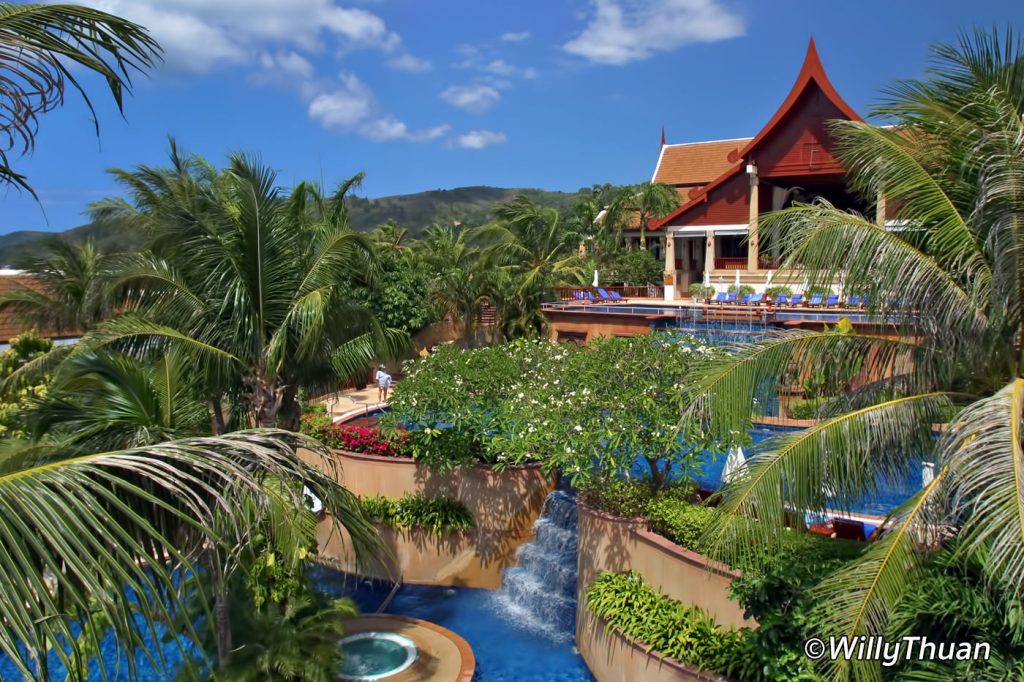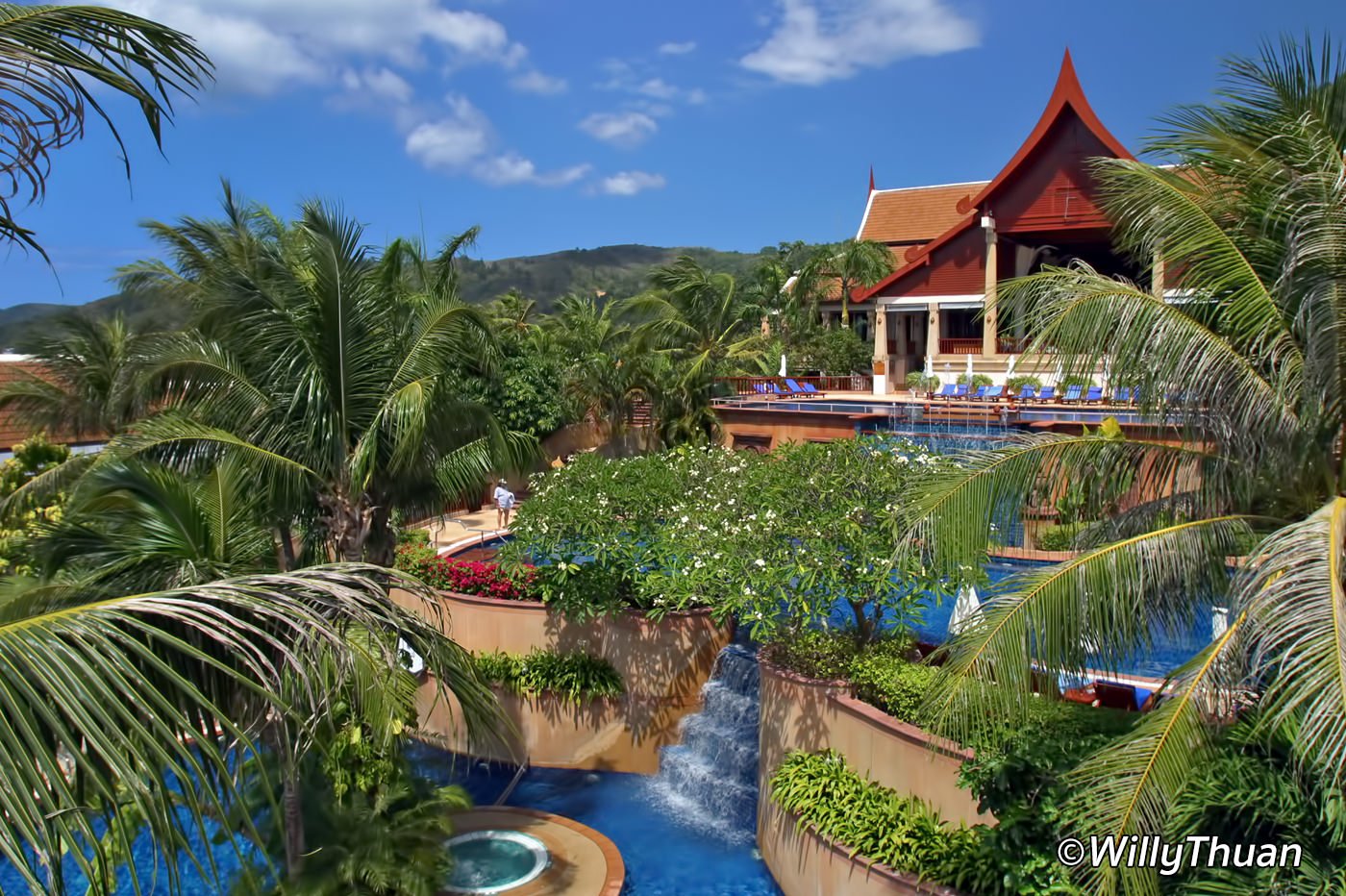 Novotel Phuket Resort is designed with typical Thai roofs over an imposing lobby, palm trees, and greenery around three huge cascading pools.
---
Kalima Resort Phuket is a hotel with amazing panoramic views of the immense bay of Patong Beach, built on a green hill near Kalim Beach in Phuket. With such a unique location, guests can enjoy the views and a strategic location within minutes of Patong Beach without any traffic inconvenience.
---
More Photos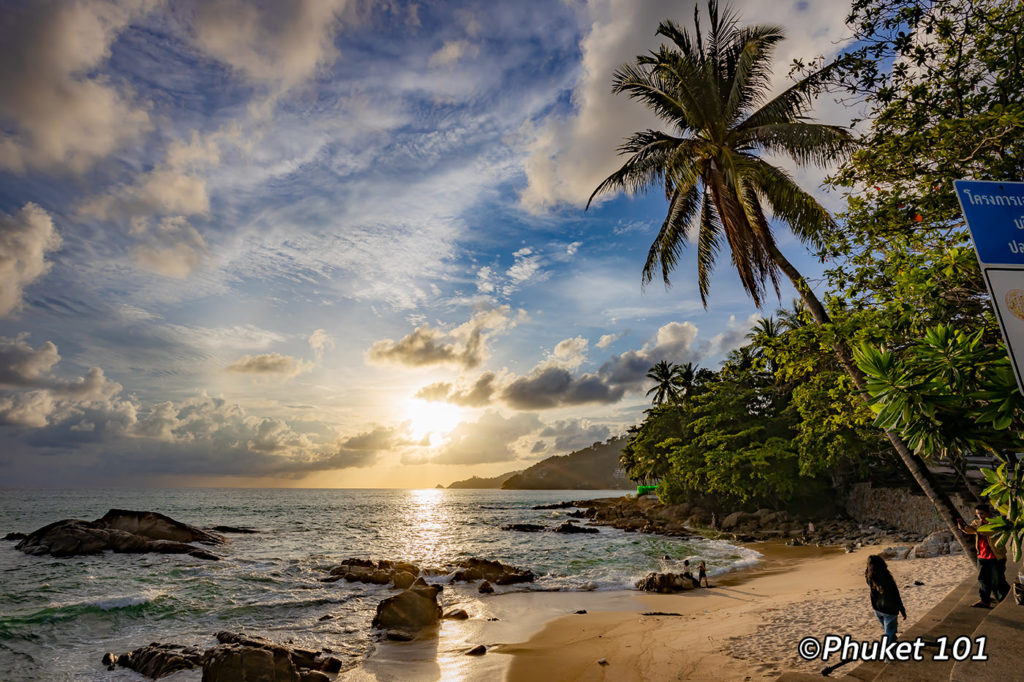 ---
Kalim Beach Map
---
What's Around?
https://www.phuket101.net/patong-beach/ https://www.phuket101.net/kamala-beach/
---
FAQs about Kalim Beach