Da Maurizio Italian Restaurant in Patong Beach
Update: Da Maurizio is closed permanently since March 31st, 2020
Da Maurizio well known 'Italian dinner over the beach with a sunset' is not your everyday Italian restaurant. As it is rather expensive you might want to keep it for a special occasion. If like us you enjoy great food in a romantic atmosphere, you should dine there at least once during your stay. Da Maurizio is right on a small beach between Patong Beach and Kalim beach so try to make it on time to enjoy an amazing sunset.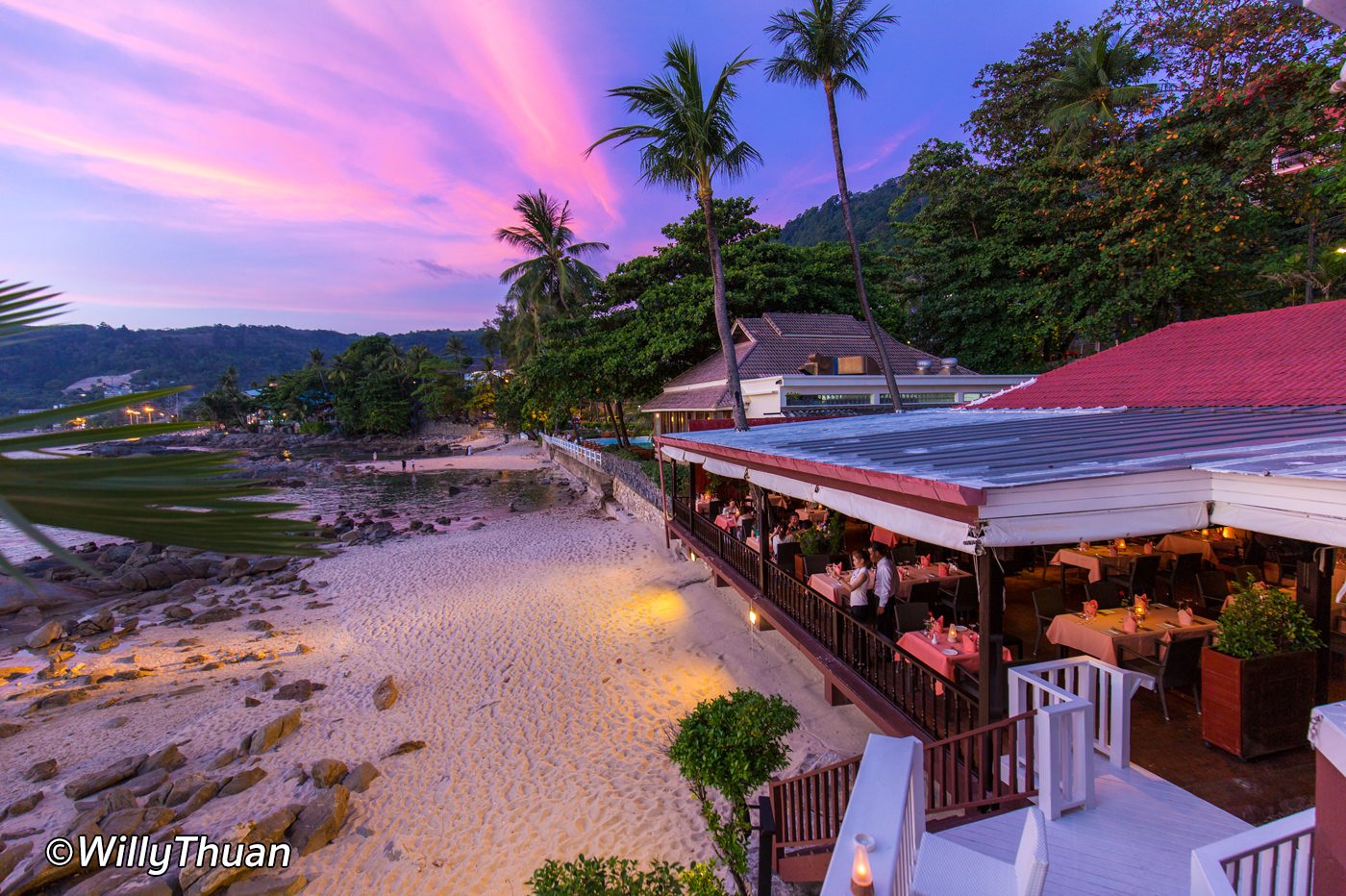 As the light slowly declines on the sea, you'll have plenty of time to enjoy some cocktail while ordering from the many appetizing dishes on the menu. The wine list is impressive so we ordered a Sauvignon Blanc and it was more than perfect.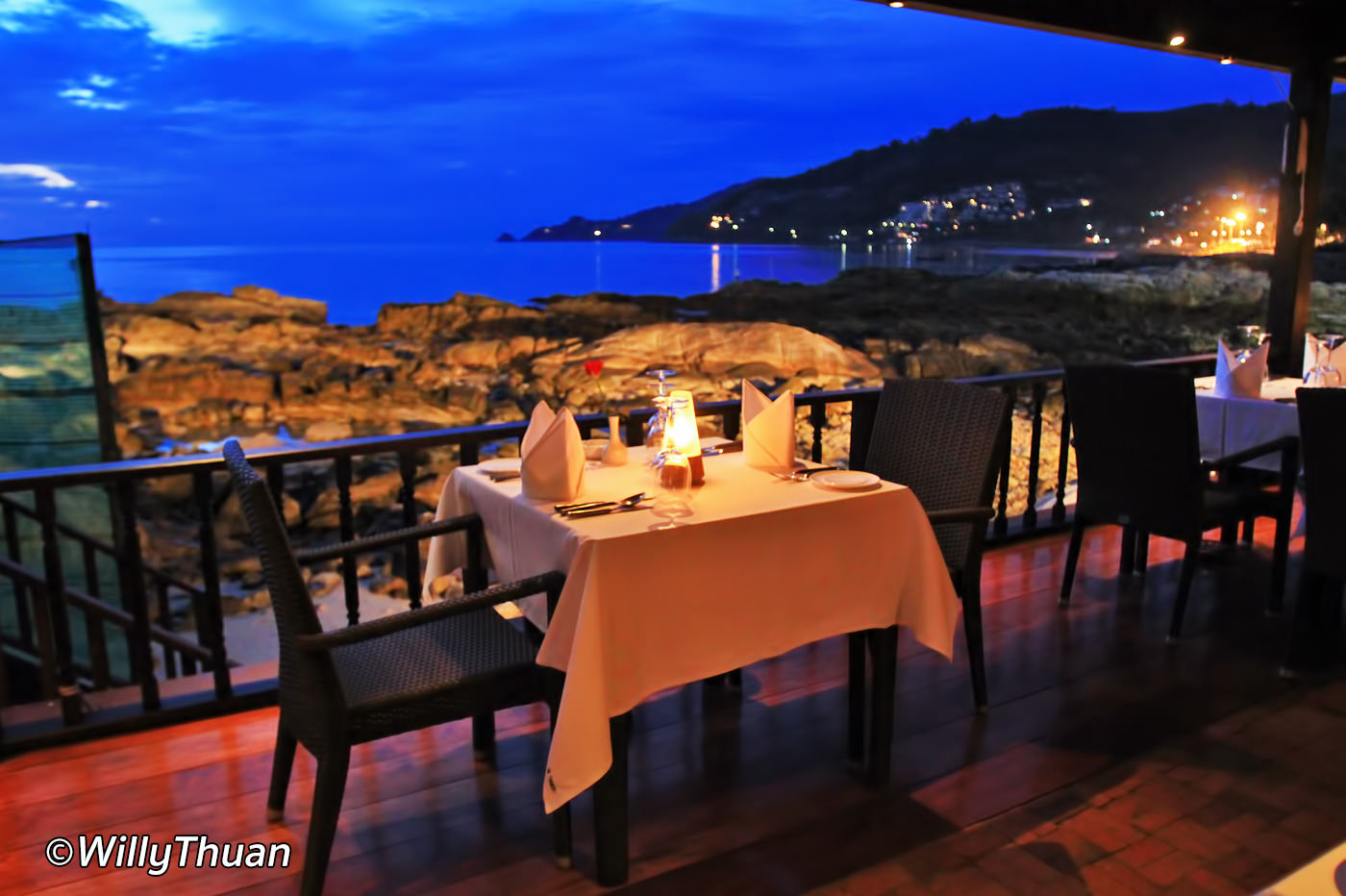 With soft lighting, Da Maurizio is lively without being loud and a great place for a tete-a-tete dinner. It's has become so popular you should really book early to get a table by the beach. The background music is just right and the service is fast, extremely efficient and friendly.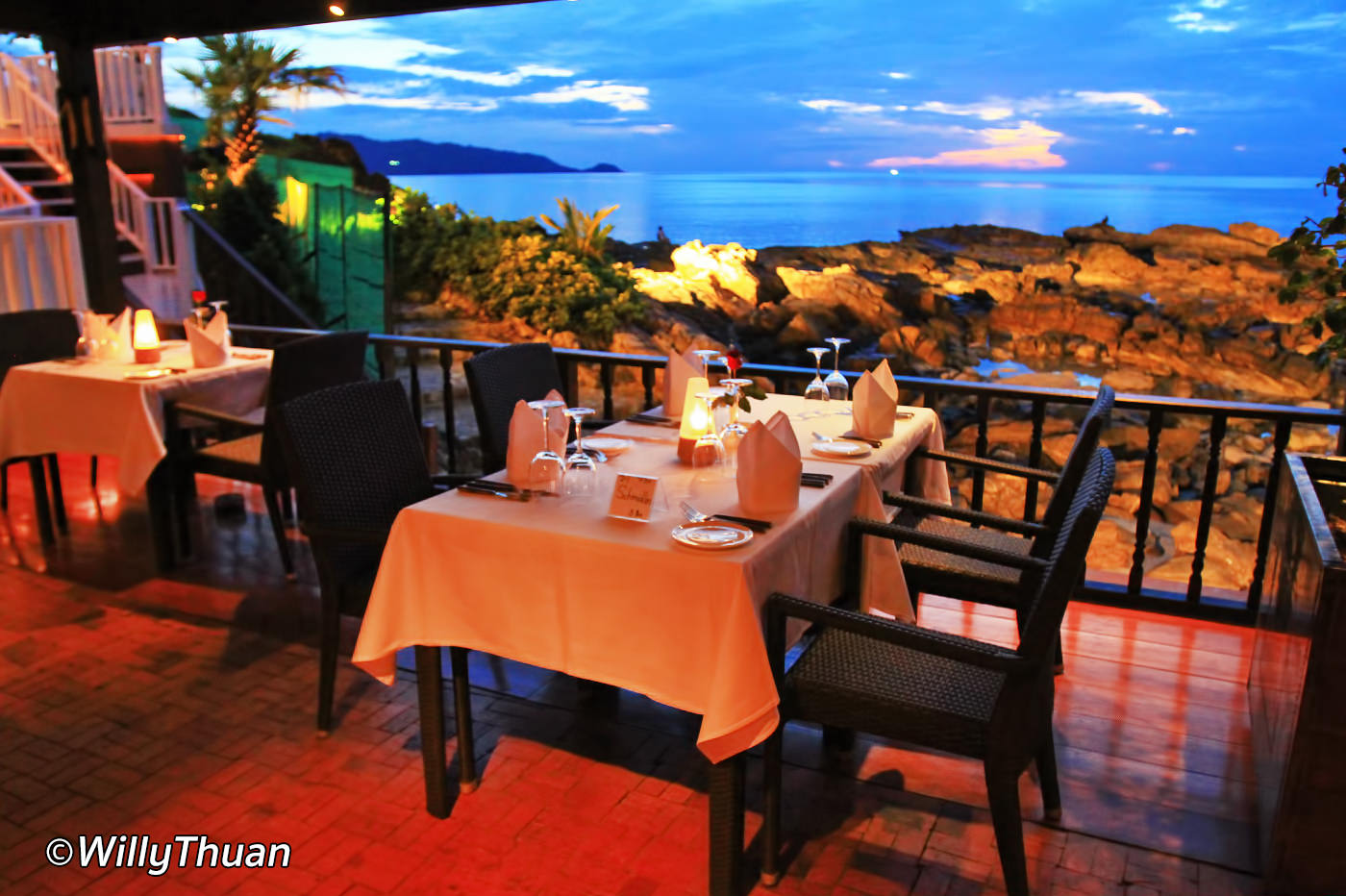 We ordered beef Carpaccio with Truffle, Caprese 'Revisited' as it was called, Lamb and Fusili Bolognese… All this sounds pretty simple, but it is often in simple dishes you can recognize great ingredients. And a chocolate mousse for dessert. Each portion was quite well served, but we had no problem eating it all. Note that Da Maurizio Restaurant can also accommodate small groups.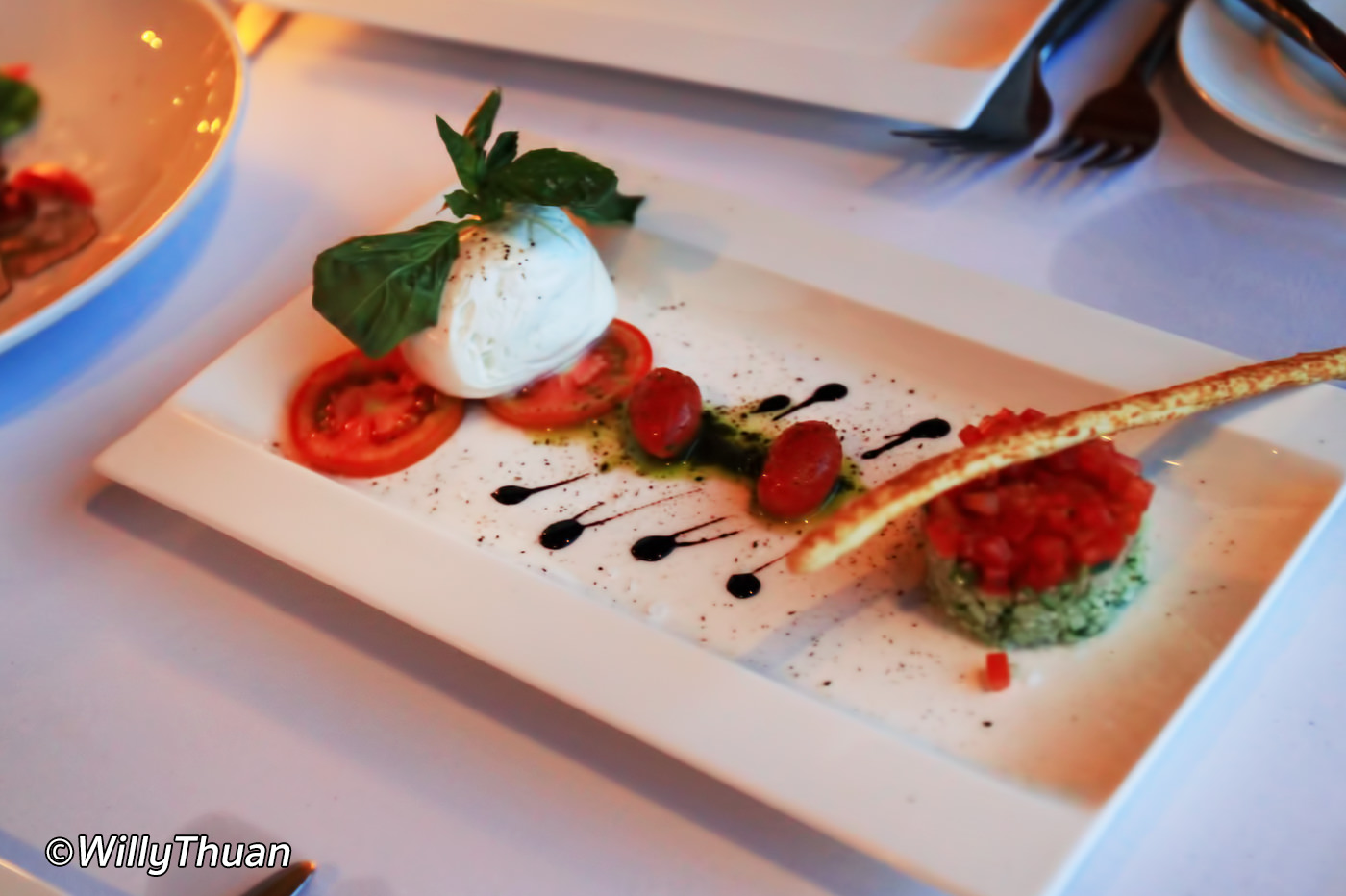 This long-awaited dinner was as good as we expected it, and despite the bill being high (expect to pay around 2,500 baht per person, excluding drinks), we were quite satisfied. It might not be as Italian as you may expect but the setting is really worth it. 'Da Maurizio' is still on our '10 Most Romantic Restaurants in Phuket'.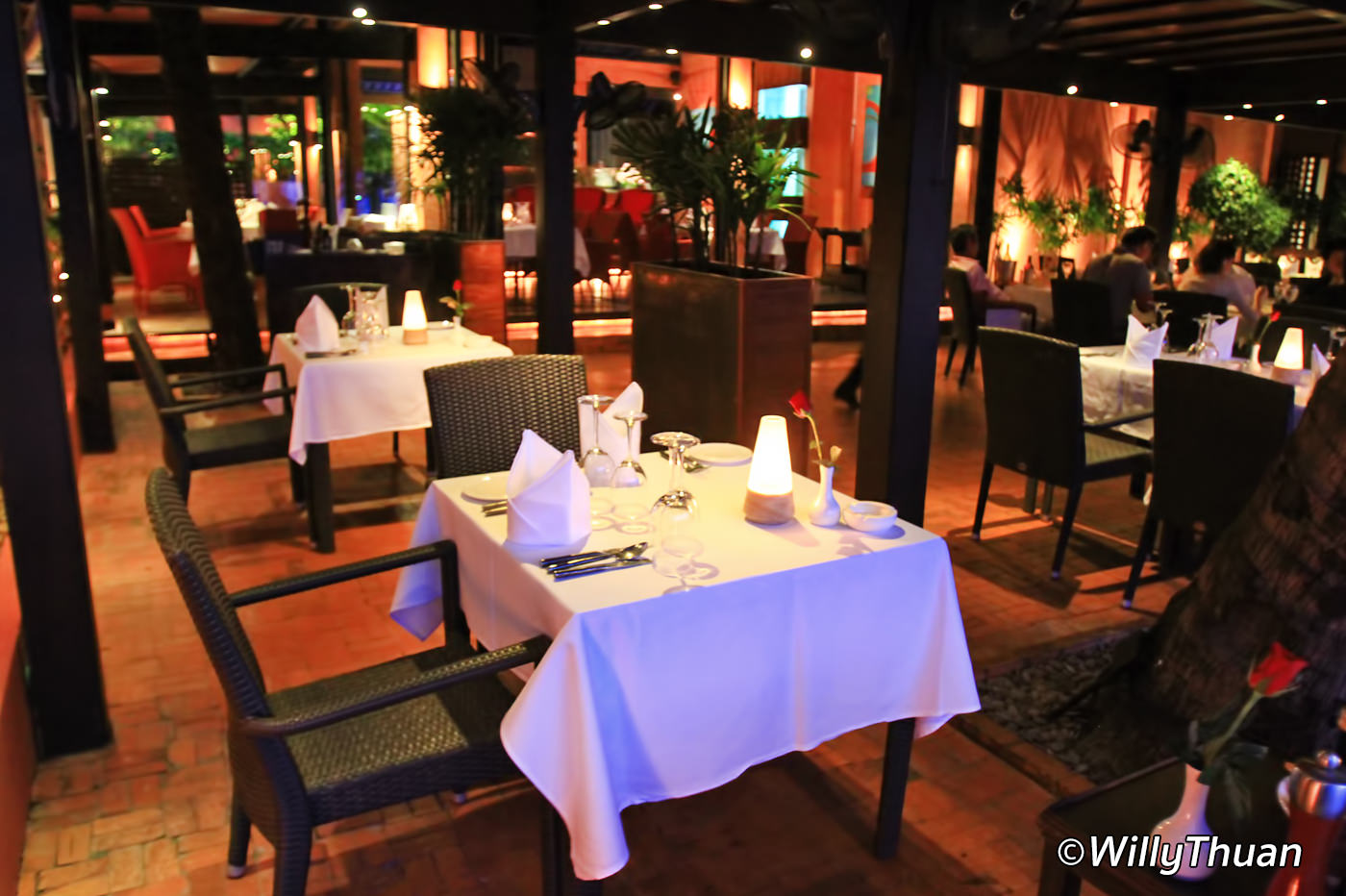 ---
Da Maurizio Ristorante Info
Location: Kalim Beach
Address: 223/2 Prabaramee Road, Patong, Kathu, Phuket 83150
Open: 12 – 11.30 pm
Tel: 076 344 079
Price: Very high
---
Da Maurizio Map
---
What's Around?
Joe's Downstairs Phuket ▷Sunset Restaurant on the Beach in Patong
Acqua Restaurant Phuket – Award winning Italian restaurant in Patong
---
Also interesting