---
A great grill and steakhouse restaurant in Karon
---
EAT Bar & Grill Phuket Restaurant is a tiny place on the second street of Karon Beach. Thankfully, many people talk about the restaurant. Otherwise, you probably would drive past it a dozen times without noticing it. People do talk a lot about it on Trip Advisor, but Trip Advisor rankings usually don't mean much to us when it comes to food. But well, we were around, and we were hungry, so why not give it a try?
A Tuk Tuk dropped us in front of a surprisingly small restaurant with a couple of occupied tables outside and a big black sign above it with three letters: EAT. We walked in, and the place was packed, buzzing with the kind of lively background conversation you only hear in venues where food and mood are good. It strikes you.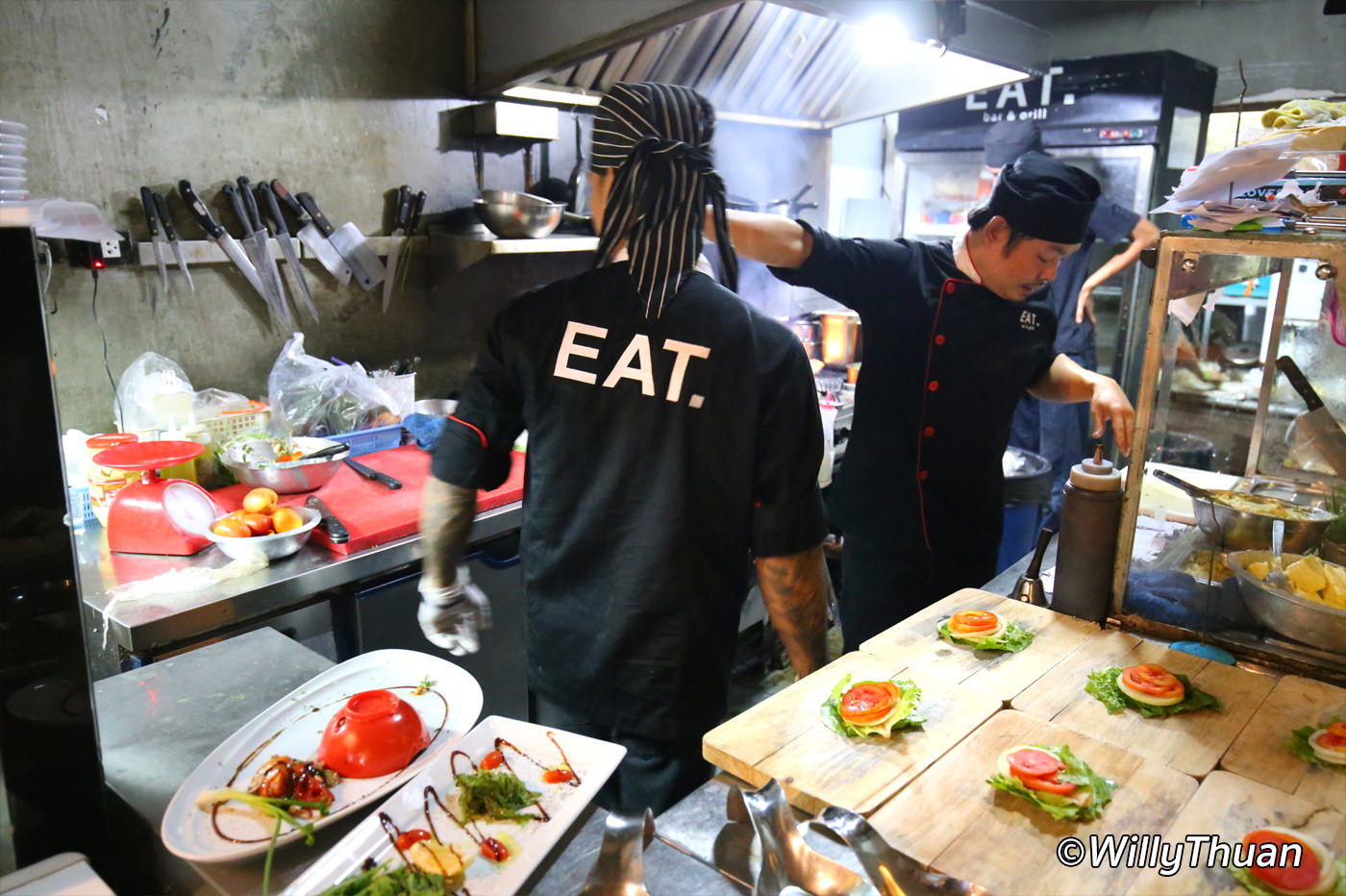 Some very friendly and polite person asked if we had a reservation, and of course, we didn't have one. She apologetically asked if we wouldn't mind the counter since the place was full. We love counters! It has this cool casual feel to it you get in London or Paris but never in Phuket. So here we are at the counter, looking at the menu and the blackboards with the specials. They do have lots of great meats, salads and fancy dishes to choose from when a waitress came to us and whispered: "You should try the Chateaubriand, that's the special of the day and there is only one left. Only one left? We had to have it!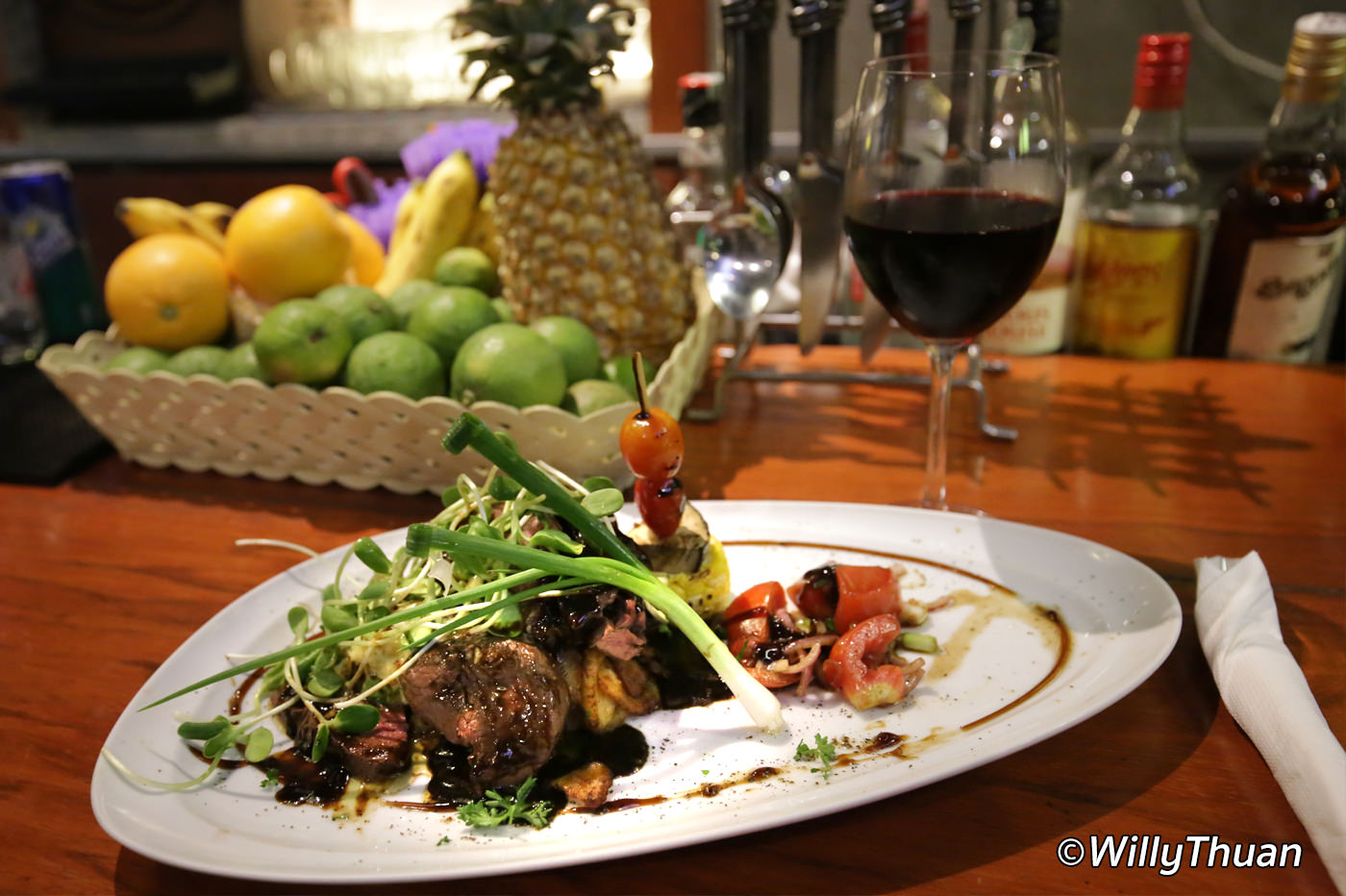 Here we need to brag a bit (or explain). In 3 decades of travelling around the world, writing and blogging, we had the chance to eat at the best and the worse tables in the world. From amazing sophisticated Michelin restaurants to incredible street food, we accumulated enough past culinary experience to make a decent judgement when we eat somewhere, and I'm not easily impressed.
So we can safely say this Chateaubriand was unexpectedly good. When we saw it, we had concerns about cooking, but it was perfect. We took our time to enjoy our food, watch the chefs in the kitchen, observe the crowd and the crew, talk to the owner, and we liked what we saw. The team is genuinely part of the atmosphere, working and having a bit of conversation with people at tables.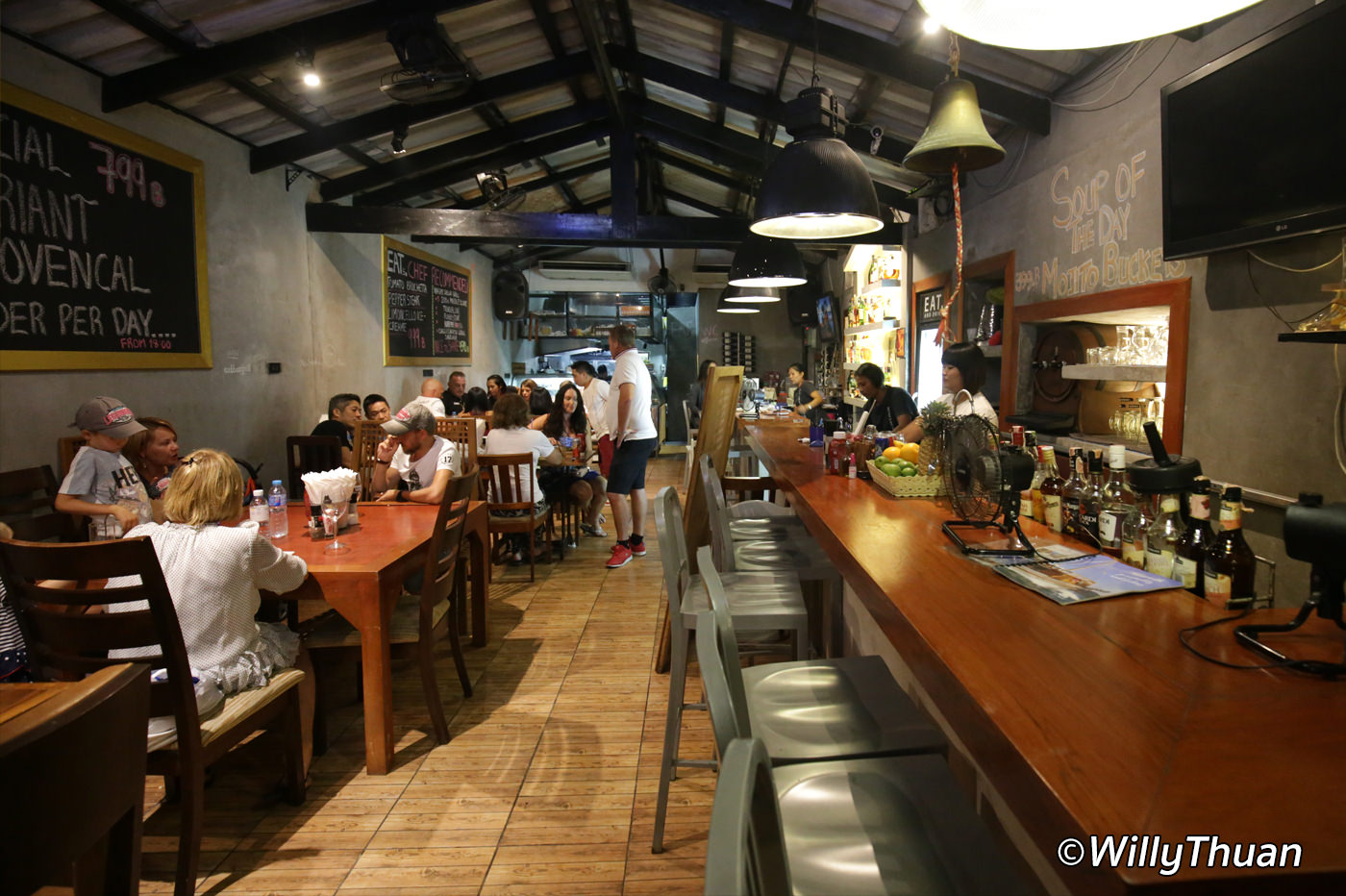 In this review, we won't list the food and the drinks and the prices as we usually do (and it's very affordable, Chateaubriand was 799 baht). Just do yourself a favour if you like great meat: call, book, and go.
---
EAT Bar & Grill Restaurant Karon
Location: Karon Beach
Address: 250 1 Patak Rd, Karon, Mueang Phuket District, Phuket 83100
Open: 11 am – 10:30 pm (Closed on Sunday)
Tel: 085 292 5652
Price: Affordable
Facebook: https://www.facebook.com/Eatbarandgrill/
---
EAT Bar & Grill Location Map
More Restaurants in Karon
---
More reading