Phuket Most Romantic Restaurant
La Gritta Phuket is a fantastic Italian restaurant at Amari Phuket Resort, ranking Number 1 on our 15 Most Romantic Restaurants in Phuket. It has a unique view on the entire Patong bay,  food is excellent, service is smooth and efficient, and mostly it's all about the atmosphere. Who said there were no romantic restaurants in Patong Beach?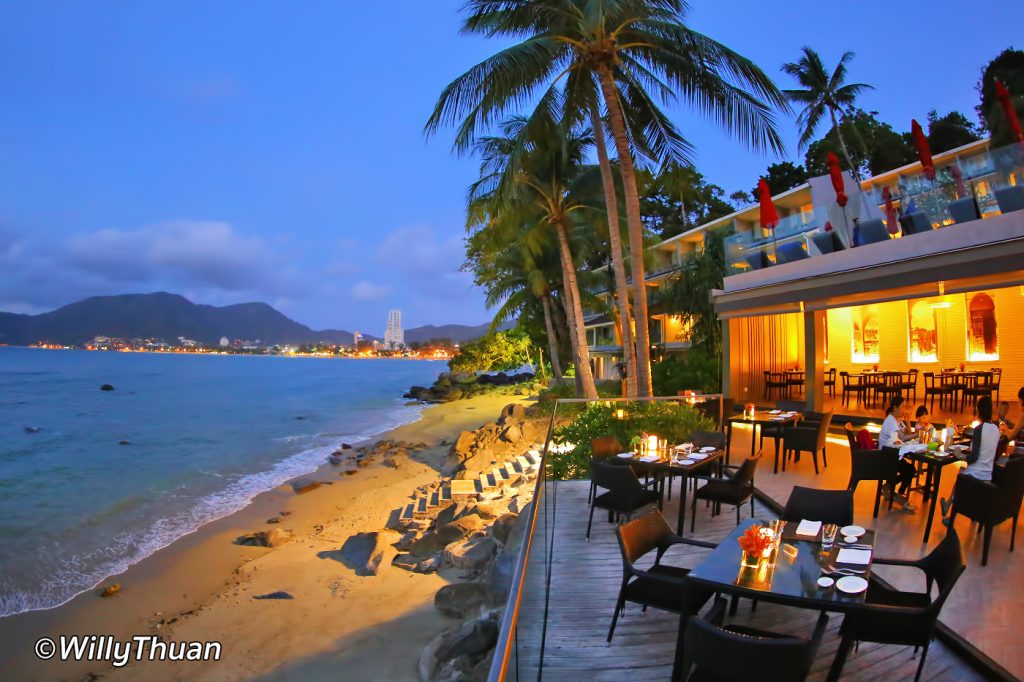 As soon as you set foot in the restaurant, you will get into a sweet mood. A gentle breeze flows freely across the wooden terraces on the edge of the sea, and the immense swaying coconut trees add an irresistible tropical touch. We strongly recommend you to book in advance if you want to sit by the edge of the balcony, everyone is running for these few privileged tables overlooking the sea. However, the terraces being built on multiple levels everyone can enjoy stunning views from any table.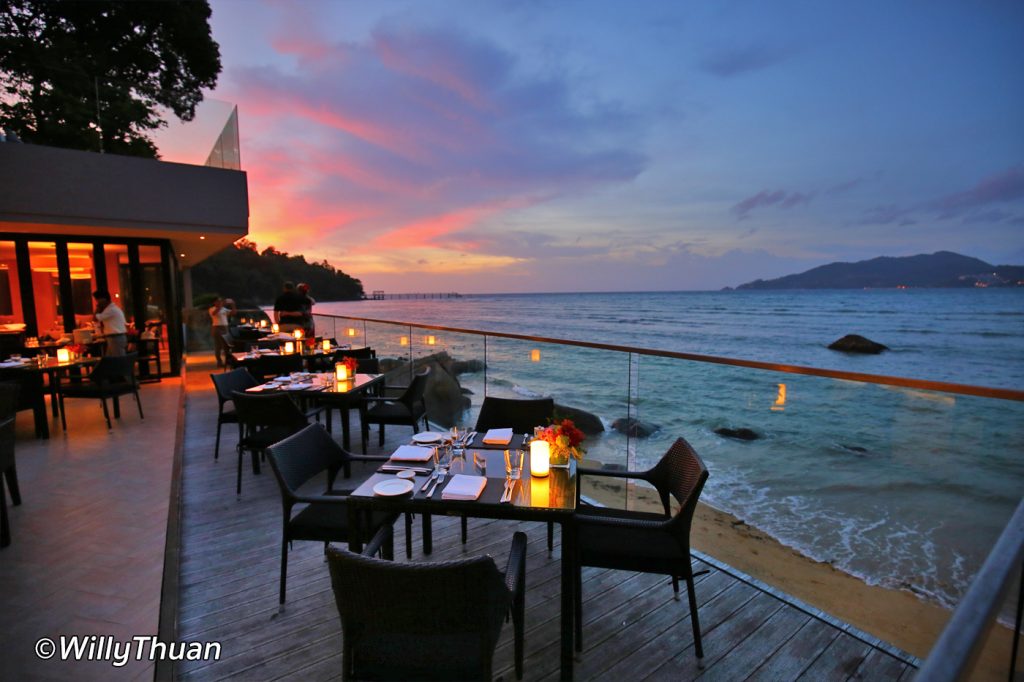 We visited many times, so we had the chance to try many dishes, and they were all equally delicious. La Gritta keeps getting better with time, thanks to the very talented and very dedicate Chef Patrizia Battolu. She has been devoting her passion for the success of this restaurant for many years now, and she certainly stops at your table and see how happy you are.
Lately, we enjoyed their perfectly cooked Tomahawk. This delicious marbled steak from Australia is enormous, big enough to share with 2 or even three persons (1kg, 3,250 baht). If you can't finish it, take the rest back home, it's a very common practice in Thailand.
Overall it is always such a lovely dinner in a beautiful location and setting. Make sure you arrive around 6 pm or earlier to enjoy the last minutes of light with the colours of the sunset fading away in the bay. Once again, better call Amari Phuket to make a reservation at 076 340 112.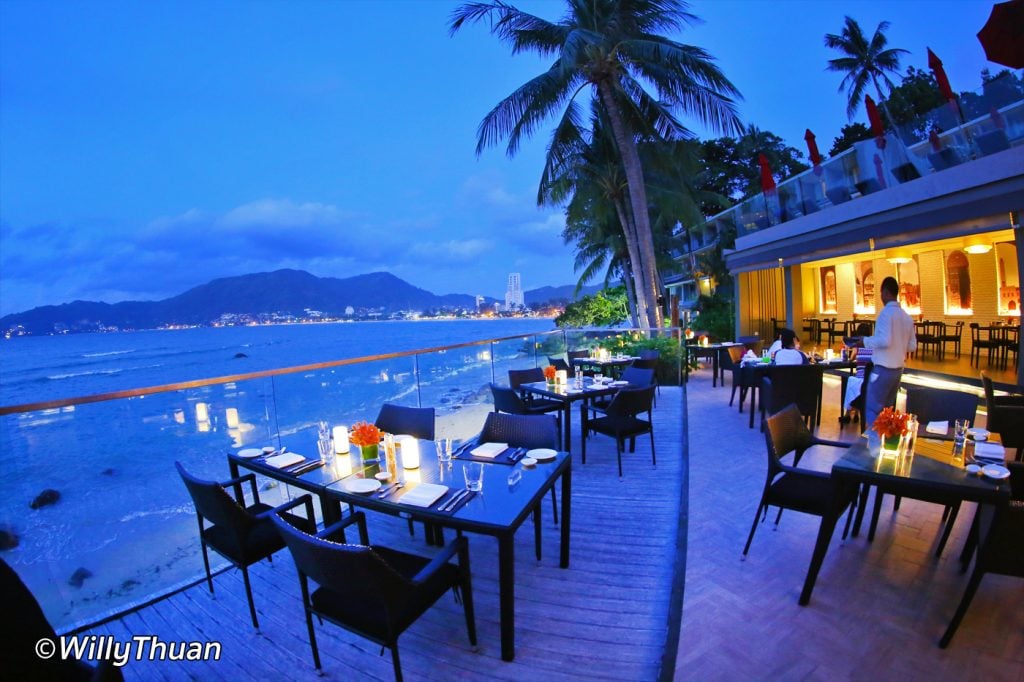 Certificate Best in Phuket 2019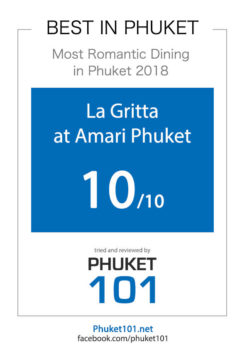 How ratings work: Our ratings are based on quality, food, setting, service and price – We pay for our meals and our stays, and we come unannounced.
---
Photo Gallery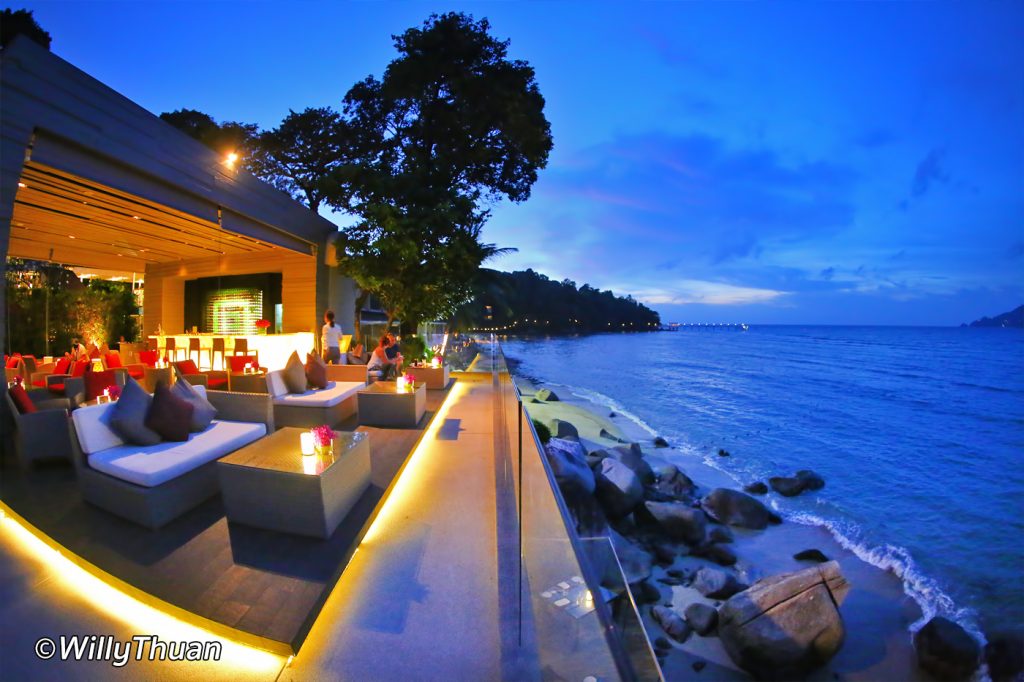 ---
Hotel Street View
---
How to get there:
If you come from Kata or Karon beach, drive to the beach when reaching Patong, then turn left toward the south, cross the unmistakable large bridge at the end of the road, and Amari Phuket is right there. Usually, there is no parking problem, right next to the lobby. If you come from Kamala or Phuket Town, you'll have to cross the whole of Patong through the middle street (Rat U Thit Road) to catch that same way to the beach. Most of Patong beach road in one way.
---
La Gritta Phuket Information
Location: Amari Phuket, Patong Beach
Address: 2 Muen-ngern Road Beach, Patong, Phuket 83150
Open: 10 am – 12 am
Phone: 076 340 112
Cuisine: Italian
Price: moderate to high
---
Map of La Gritta
If you are on mobile, add the map here: https://goo.gl/maps/sdNbxCovzJHcMWsA6
Related stories