---
A romantic restaurant on Patong beach seaside
---
La Gritta Phuket is an Italian restaurant at Amari Phuket Resort, ranking high on our Most Romantic Restaurants in Phuket. It has a unique view of the entire Patong bay and is a perfect place for a romantic evening with a view. Food is excellent, service is smooth and efficient, and mostly it's all about the uniquely romantic atmosphere. Who said there were no romantic restaurants in Patong Beach?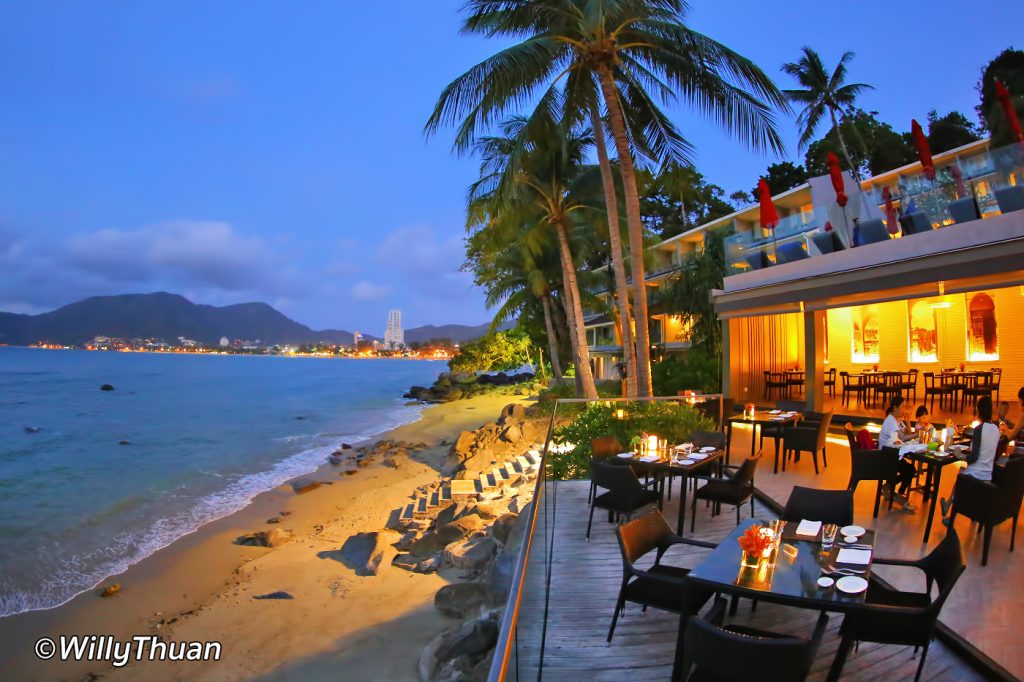 La Gritta Restaurant and the panoramic bar above can welcome up to 100 guests in indoor and outdoor sections. The menu is vast and includes homemade pasta, Italian meats, pizzas and superb appetizers. The wine list is impressive and will pair perfectly with any of your choices.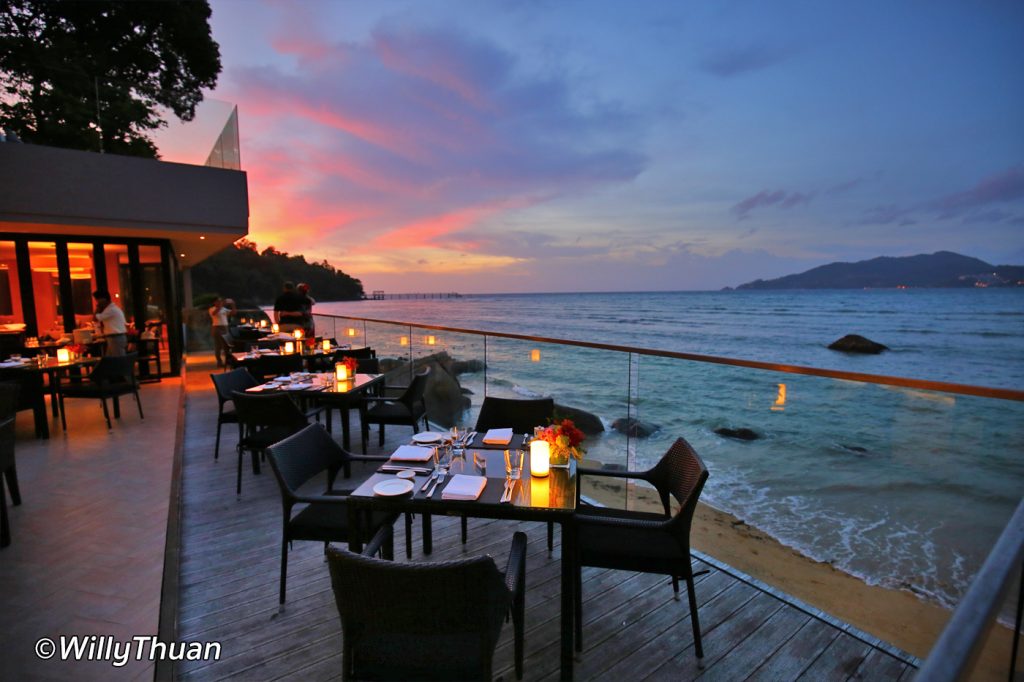 As soon as you reach the trendy bar above the restaurant or the sea lever terrace, you will understand why this is the most romantic restaurant around. A gentle sea breeze flows across the wooden terrace by the sea. Immense swaying coconut trees add a tropical touch to the ocean view. We strongly recommend you book in advance if you want a table by the water, everyone is running for these few enviable spots. However, with the terraces being built on multiple levels, everyone can enjoy stunning views from any table.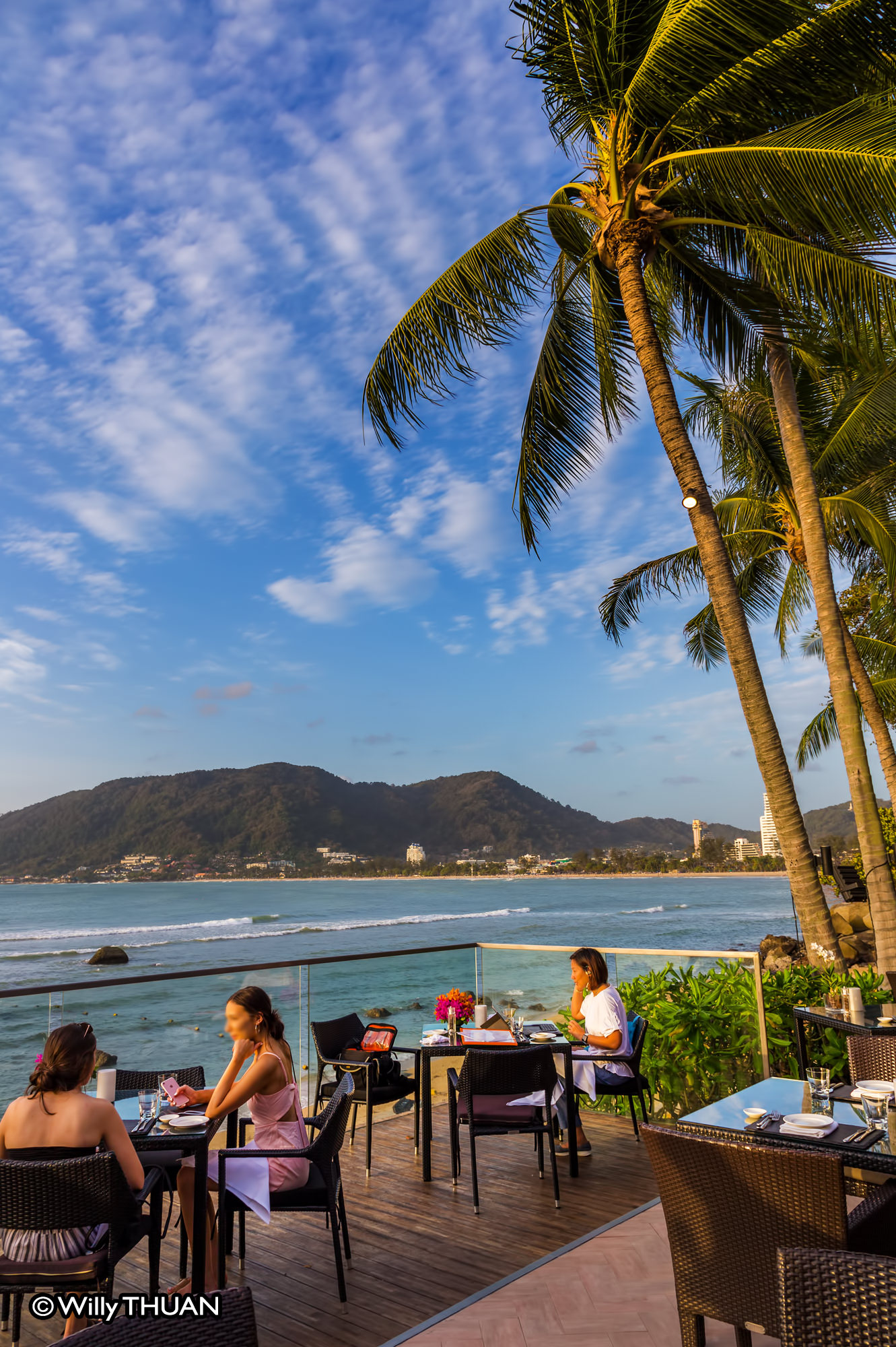 We visited several times and had the chance to try many dishes listed on their attractive menu. All were superb and delicious. This Italian restaurant keeps getting better each time, thanks to the very talented new chef Giordano Roscini.
---
What to order
The menu offers a vast choice of antipasti and salads, appetisers, bruschettas, soups, risotto, pizzas, pasta, and of course, desserts.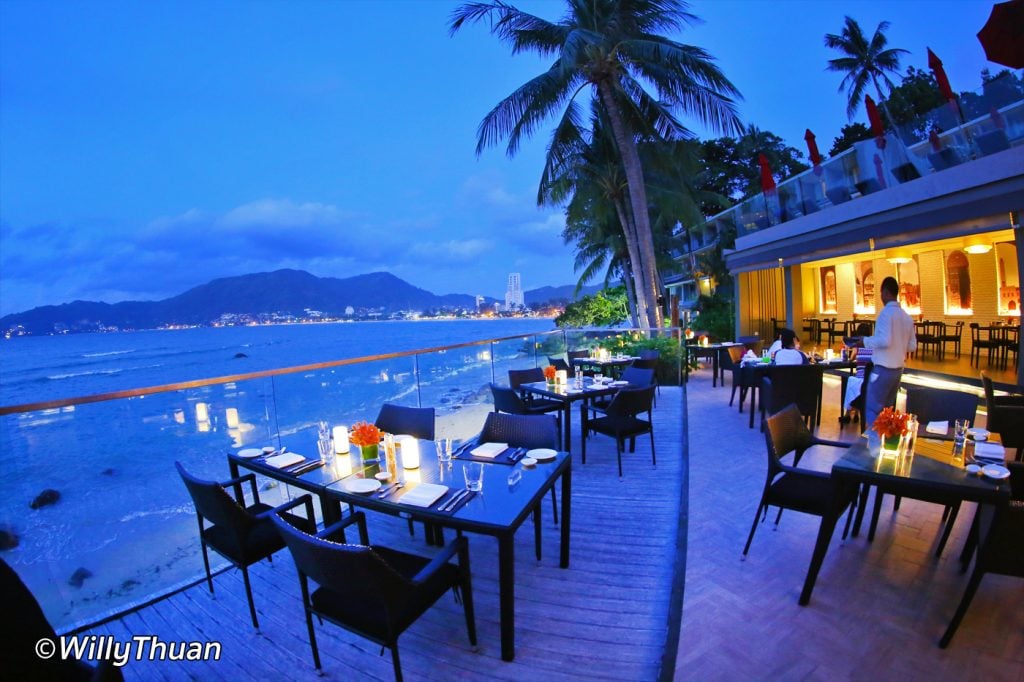 To give you an idea, Insalata Caprese is 390 baht, Prosciutto di Parma is 650 baht, Carpaccio di Manzo is 390 baht, and Risotto Marinara is 560 baht. Pizzas start at 370 baht with a Margherita and a lot of tempting variations such as Prosciutto 560, Frutti di Mare 560 and Prosciutto 560 baht. Of course, you can choose among a wide choice of pasta, starting with Gnocchi Spuntature e Salsiccia 480 and Mezzelune di Manzo Wagyu 550 baht.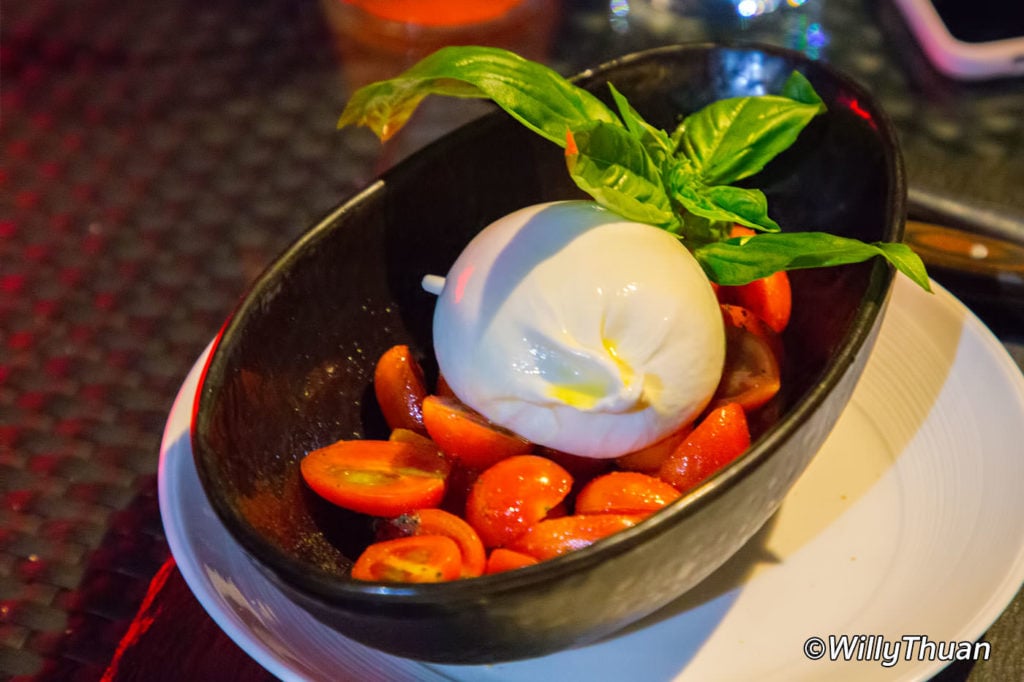 As for the meat and seafood prices go up as expected: Kurobuta Pork for 790 baht, Australian Tomahawk (for two) for 3,800, Australian black Angus (200 g) for 1,580, and mixed seafood (for two) for 2,800 baht.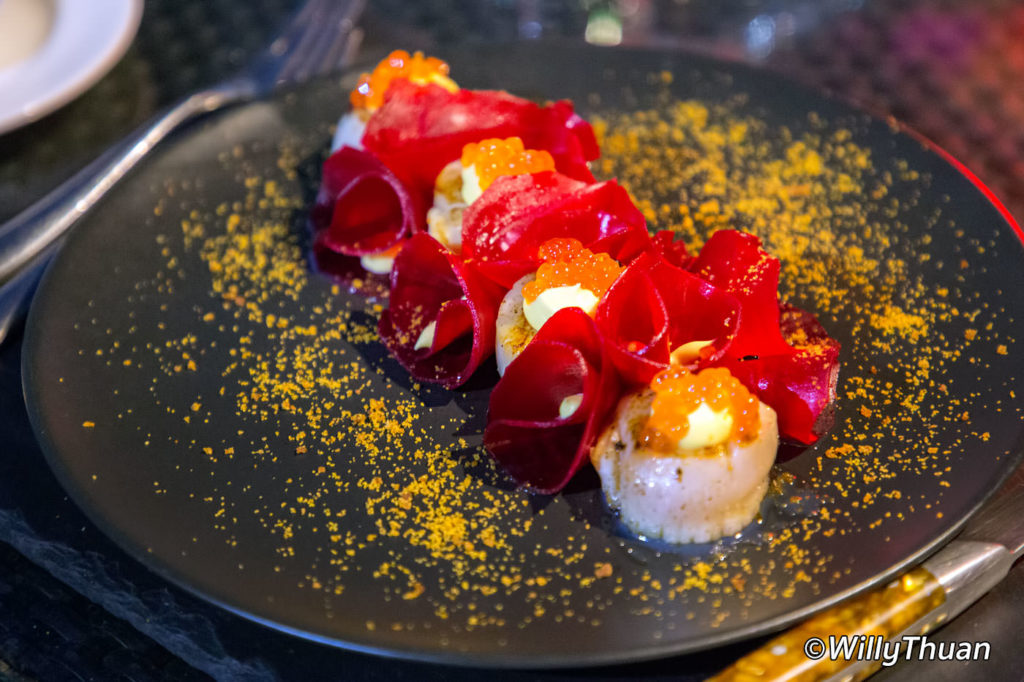 Lately, we enjoyed their perfectly cooked Tomahawk. This delicious marbled steak from Australia was enormous, big enough to share with 2 or even three people (1kg, 3,800 baht). If you can't finish it, take the rest back home, it's a very common practice in Thailand.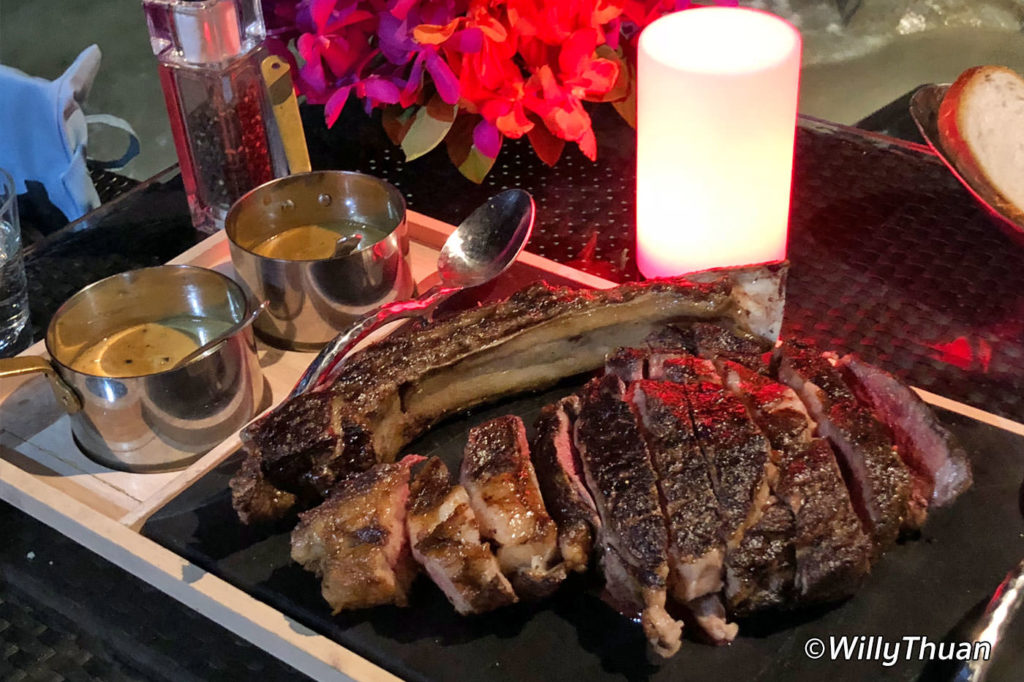 Overall, La Gritta is always a lovely dining experience in a beautiful location with a unique setting. Make sure you arrive around 6 pm or earlier to enjoy the last minutes of light with the colours of the sunset fading away in the bay. Once again, you better call Amari Phuket to make a reservation at 076 340 112.
---
More Photos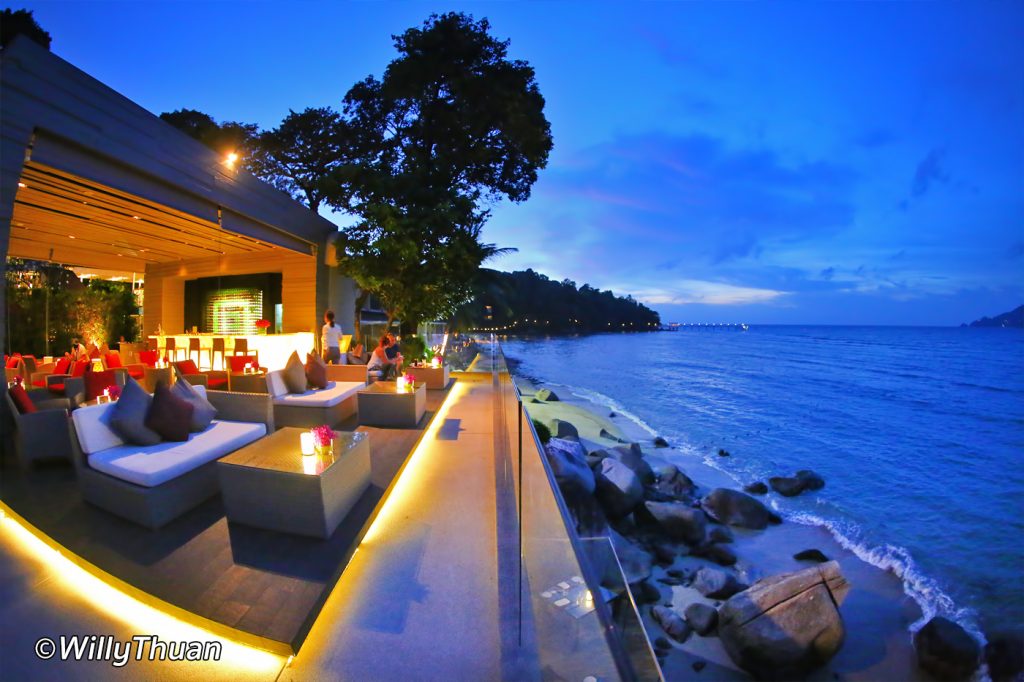 ---
How to get there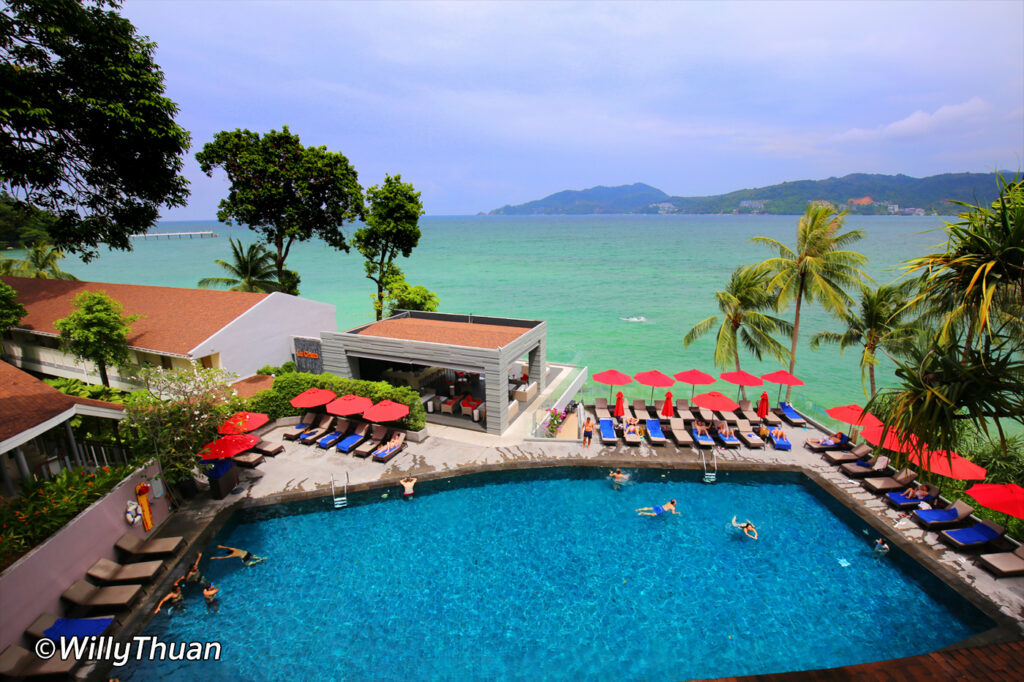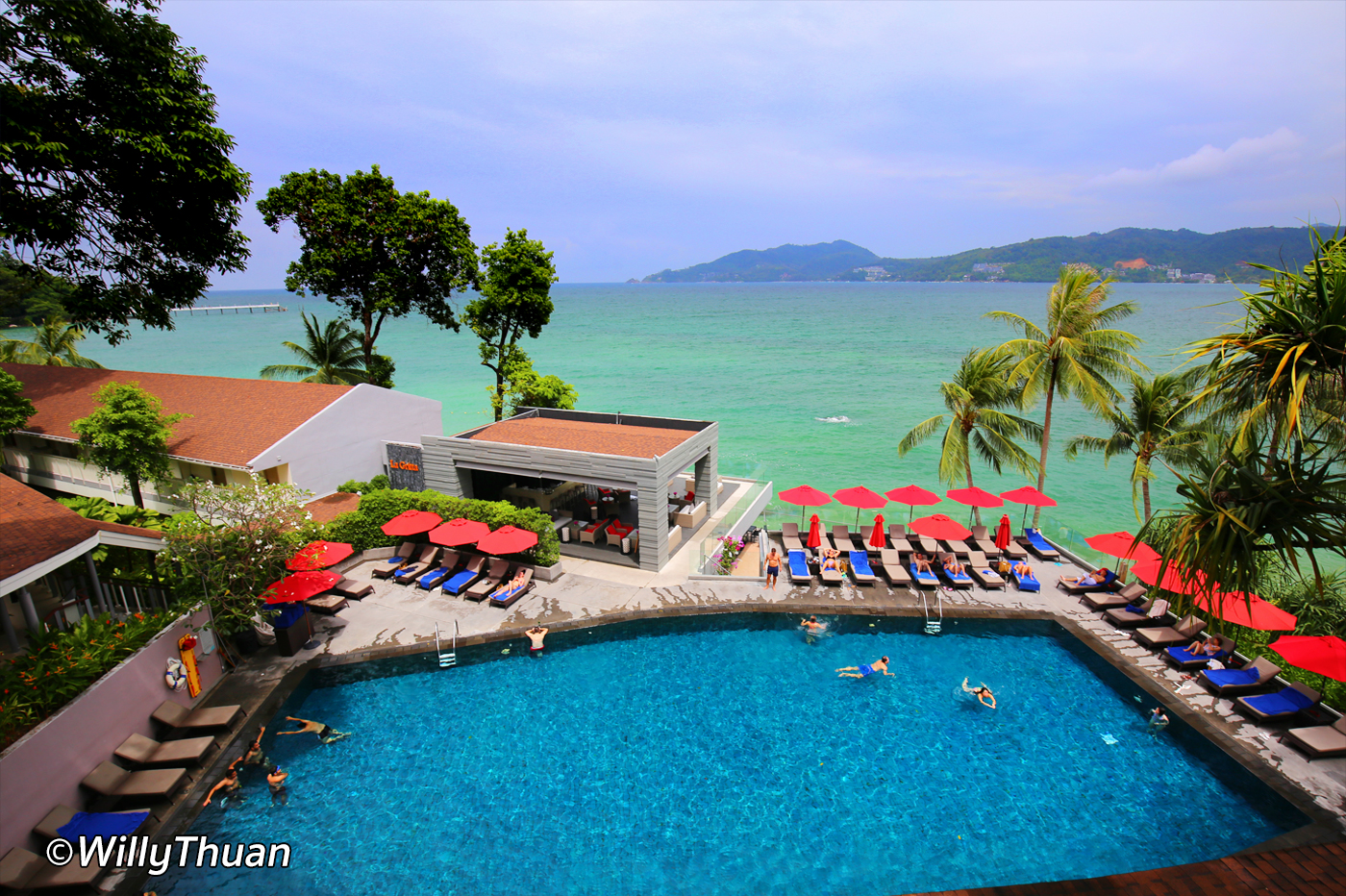 If you come from Kata or Karon beach, drive to the beach when reaching Patong, then turn left toward the south, cross the unmistakable large bridge at the end of the road, and Amari Phuket is right there. If you come from Kamala or Phuket Town, you'll have to cross the whole of Patong through the middle street (Rat U Thit Road) to catch that same way to the beach. Most of Patong beach road is one way. Unless there is a special event at the hotel, there should be no parking problem, and you can leave your car right next to the lobby.
---
---
More Restaurants in Patong
---
Your Patong Travel Guide