---
The original No.6 restaurant in Phuket
---
There are two Number 6 Thai restaurants on Patong Beach, one in the centre of Patong and another one on a nearby hill. The original one is on Ratuthit road, not far from Bangla road, and it probably has been existing for more than 20 years. The second one, called 'No.6 On The Hill', is also very popular but less crowded and with a panoramic view of the city.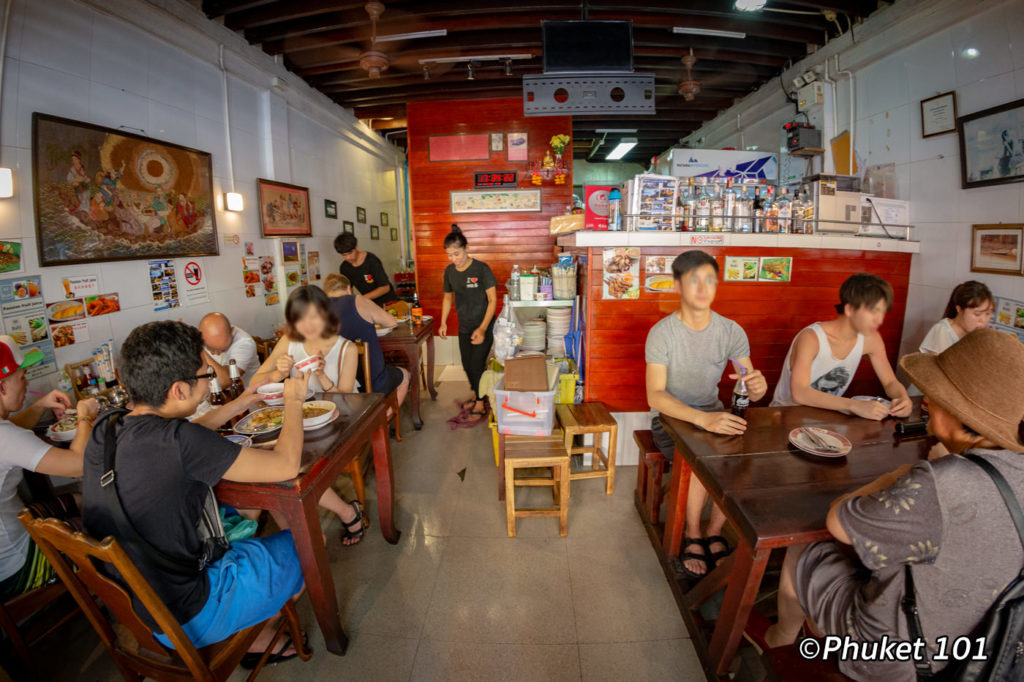 The original Number 6 is incredibly popular, and the queue in front of the restaurant is very unusual in Phuket. We saw up to 20 people lining up patiently to get a seat in an already crowded place. The food is good but not exceptional, and the success possibly came from a combination of word of mouth, convenient location combined with a viral chain reaction: human nature seems to believe that if there is a queue, it must be excellent. If a restaurant is empty, it must be wrong. While it can be true for some restaurants, it's not the case here; it's just a tourist reaction.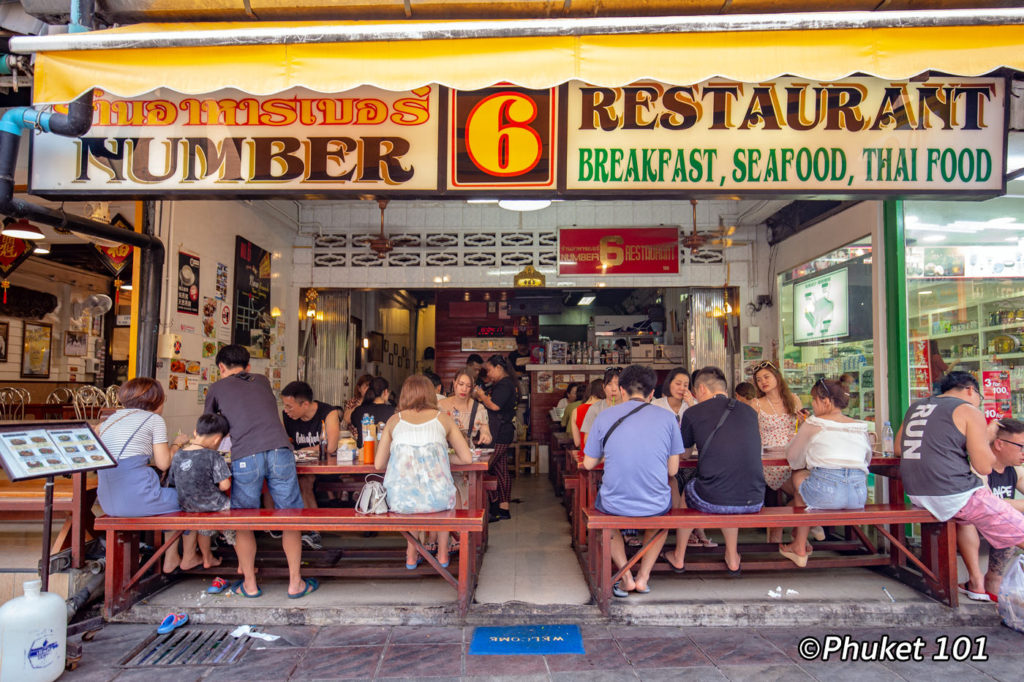 We tried No.6 several times, with more or less success. Not only you may have to queue for a long time but you will probably be squeezed between strangers, sometimes loud, and everyone seems to eat faster than usual. It's not exactly our vision of a Thai meal on holiday. The food was ok, somewhat adjusted to foreigners taste so not exactly what you would get in a local Thai restaurant. A couple of times we arrive very early, like 5 pm, and the food was quite good. Maybe there was less pressure on the cook.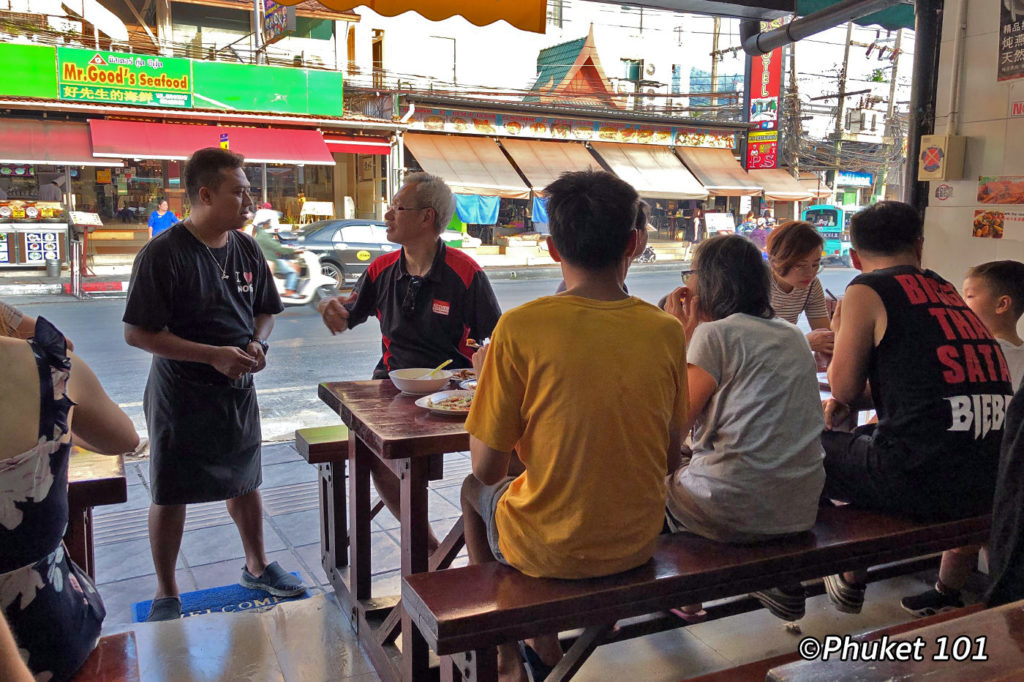 ---
What to Order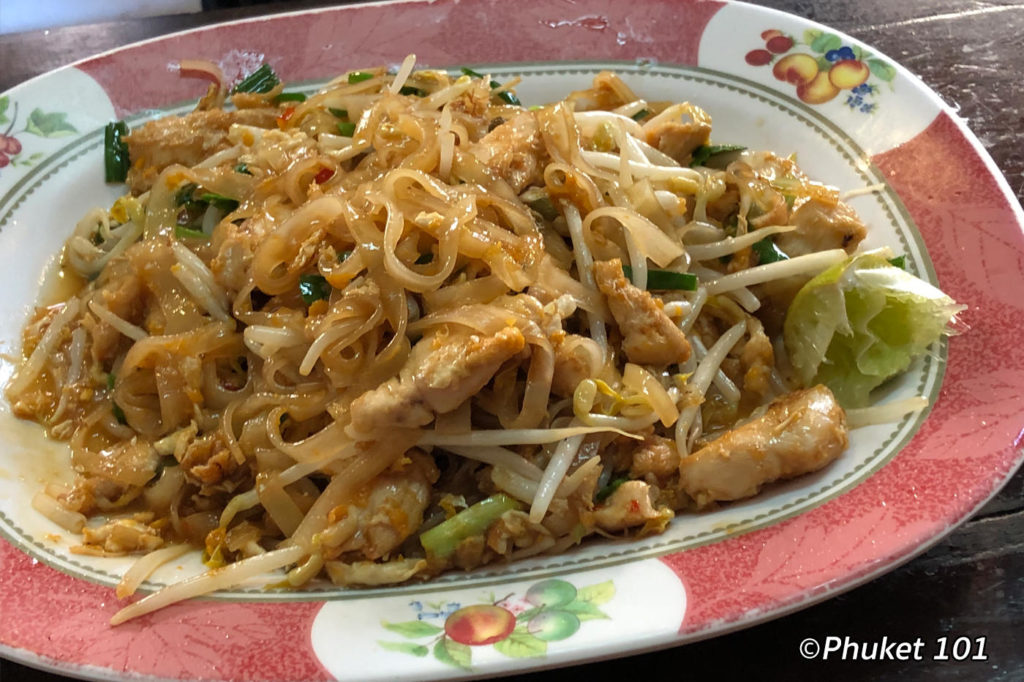 The famous Phad Thai is a favourite dish that comes in many ways: ports and chicken 80 baht, fish and crab 90 baht, seafood 100 baht. The fried yellow noodles were our favourite and cost the same as Phad Thai, and the portions are generous. They do have a lot of variations around fried noodles, including noodle soup with beef (70 baht), sukiyaki (80 baht), steamed shrimp with glass noodles (150 baht). The menu is long and has a lot to offer to everyone. They even serve breakfast for 150 baht.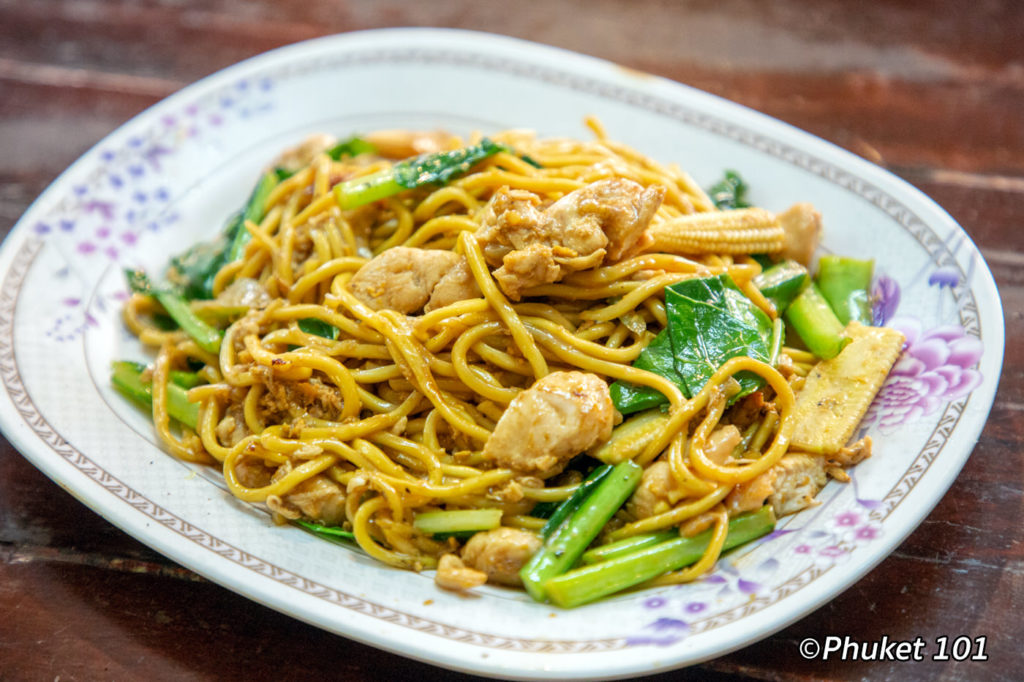 Overall, Number 6 restaurant is probably famous for a reason, and if you don't mind queuing and been squeezed between loudly eating neighbours, it might be worth a try. If not, try their other restaurant 'No.6 Up the Hill', a free shuttle is available on a frequent trip back and forth.
---
Street View of Number 6
---
No.6 Restaurant Info
Location: Patong Beach
Address: Ratuthit Song Roi Pi Road, Patong Beach, Kathu, Phuket 83150
Open: 8.30 am – 12 am
Phone: 081 922 4084
Price: Affordable

---
No.6 Restaurant Map
If you are on mobile, add the map here: https://goo.gl/maps/a4pvdjcTfZFC15Vo6
---
More Restaurants in Patong
---
Your Patong Travel Guide