Number 6 Restaurant 'Up The Hill'
Number 6 Restaurant 'Up The Hill' is one of the most popular place in Patong Beach, we all know that. But did you know that there are actually 2 Number 6 restaurants? The best known is tucked on Rat-U-Thit Road, not far from Bangla road, and it's surprisingly crowded if you consider that food is very average. (Sorry if it hurts but once you know Thai food you will understand).
The Number 6 we are talking about here is the one hidden at the top of a hill on the side of Patong. It's not easy to reach if you don't know where it's hiding but we provide a map here that that should help you. The restaurant is well known from Tuk Tuks and the other branch provides a shuttle (I think).
The food up there is good without being amazing, the staff is not always very attentive and the place can be crowded. But all together, the whole thing works well because of the view and the location. In addition prices are very reasonable. A small beer is 80 Baht, a soft drink 30 baht and a espresso 40 baht.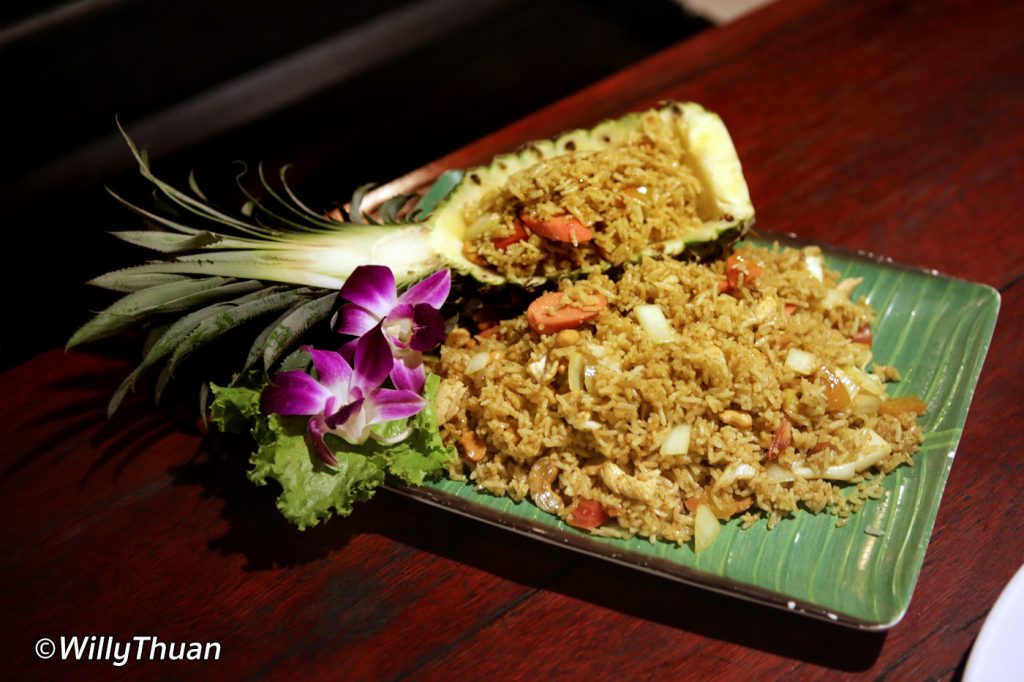 We ordered a good bunch of classic dishes to get an overview of the cooking. Surprisingly it was better than the other branch down in Patong. We even went as far as to order a fried rice in a pineapple (pen). That's a dish no one living in Thailand woul d ever order 😀
So yes, if you chose to stay in Patong and want to escape the boring touristic holes-in-the-wall type of restaurants, get a ride to the hill and enjoy the view from Number 6 restaurant 🙂
Number 6 Restaurant Up The Hill
Open: 8:30 AM- 12 PM
Number 6 Restaurant Up The Hill Location Map