Romantic Thai Dinner at Ta Khai Restaurant
Ta Khai is a beautiful Thai restaurant nestled on the secluded beach of Tri Trang and part of the new luxurious Rosewood resort. Located just a couple of kilometers from Patong Beach, it is a surprise to find such an oasis of peace by the sea, a perfect setting for a romantic dinner. Ta Khai is superbly designed and clearly inspired by small Thai villages, set in a garden with immense trees giving shade to the wooden houses of the restaurant.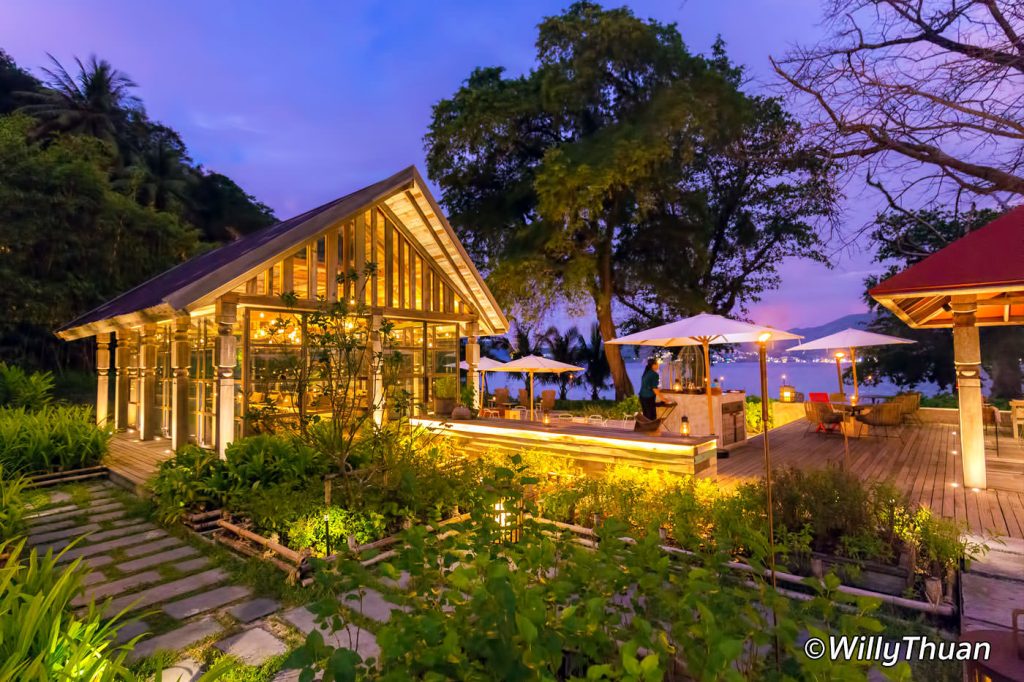 As we entered through beautiful doors, the unique rustic Thai design is the first thing we noticed. It's not the usual traditional design we somehow imagined, based on the description we heard of an 'Old Thai Style' restaurant. It's a lot nicer, with old wood beams and corrugated rusted roofs everywhere. In this unexpected surrounding our mind was instantly placed in a peaceful and relaxed mood. The restaurant is spread across the garden, consisting of several little houses, with a surprisingly well supplied bar on the right. We were taken to an intimate candle lit table near the beach and the sea (but not exactly 'by the beach' as there is a small garden to cross to reach the sand).
As we were a little early we had time to walk to the beach and admire the end of the day on the nearby Patong beach. It was really surprising to be so near but feel so far at the same time. By the time we walked back to our table a big cloud came over the bay and it started to rain. Not much, but we decided to move to one of the small 'Sala', which is a small cosy pavilion with a roof and no walls. It actually was even more romantic, with sea view, warm dimmed lights and the sound of a gentle rain on the bay.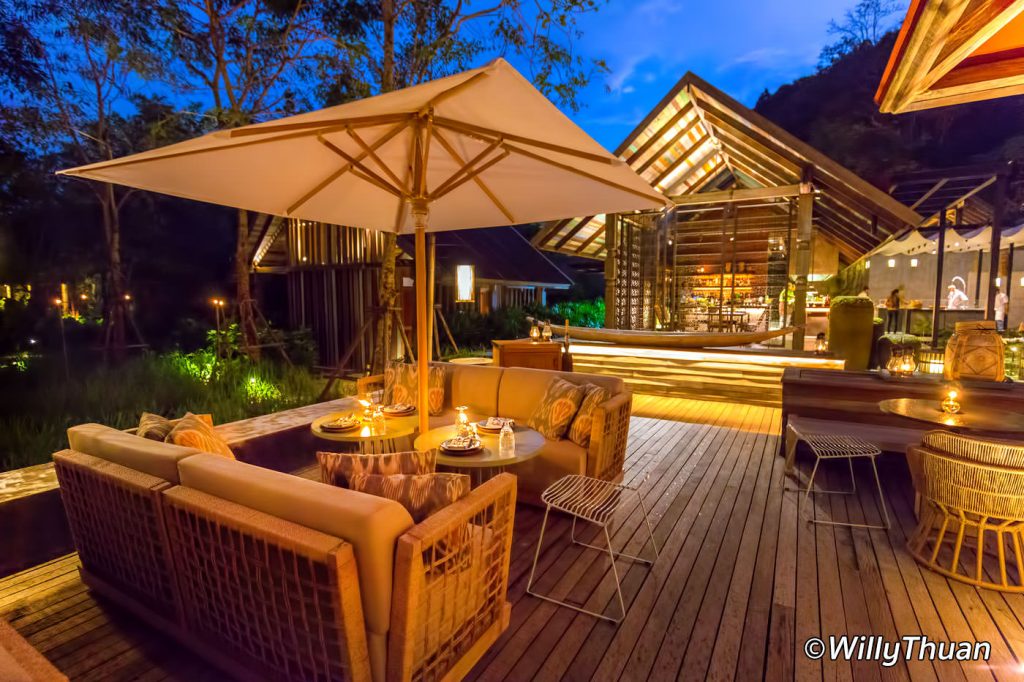 Cocktails, wine and food arrived and we really enjoyed the moment as time seemed suspended. We ordered steamed fish which is caught by local fishermen, and some other traditional Thai dishes we know well (a good way for us to find out how good the cook is). Everything was delicious and authentically Thai. Of course you can expect the price tag to be on the high side in a 5 star resort, but it felt justified. This is the kind of dinner you keep for a special occasion. The atmosphere, the location, the service, the quality of the ingredients and even the unexpected rain: what we thought would be a good dinner ended up in a delightful experience.
There are quite a few romantic restaurants on the island, but Ta Khai has this unique intimate atmosphere, a hidden place to take your loved far from busy seaside terraces. If you are looking for a peaceful romantic experience in Phuket, especially if you are staying in Patong, Ta Khai is your place.
Once again this is not a sponsored story. We came without informing and paid our own bill. 
Ta Khai Restaurant Photos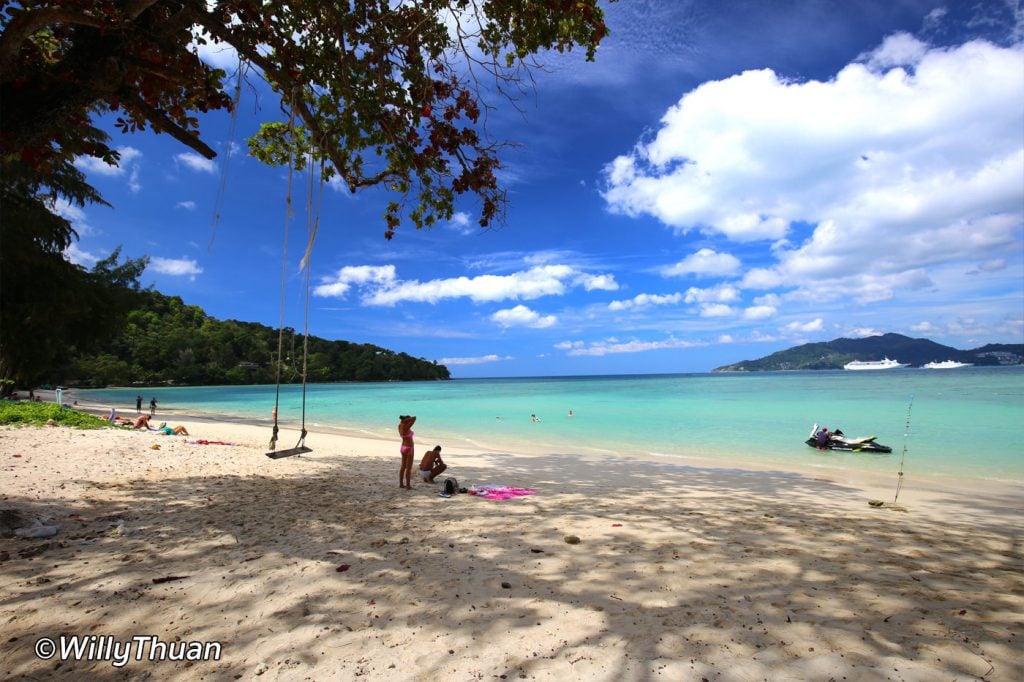 Ta Khai Restaurant
Tel: 76 356 888
Open:  6 pm – 10 pm
Location: Rosewood Resort on Tri Trang Beach. Note that Ta Khai entrance is past the resort and has its own entrance so don't try to go to the lobby first! (like we did) 
Ta Khai Restaurant Map