---
The best ribs in Phuket and beyond!
---
Naughty Nuri's in Patong Beach is famous for their Nuri's signature ribs and piglets (Babi Guling a la Nuri's). The restaurant is vast and welcoming, and the staff is known to be friendly and cheerful. Most importantly, the food is delicious and well priced. Officially it's called 'Naughty Nuri's In The Forest', which is strange since it's right on Patong Beach, but there is probably a good reason for that name.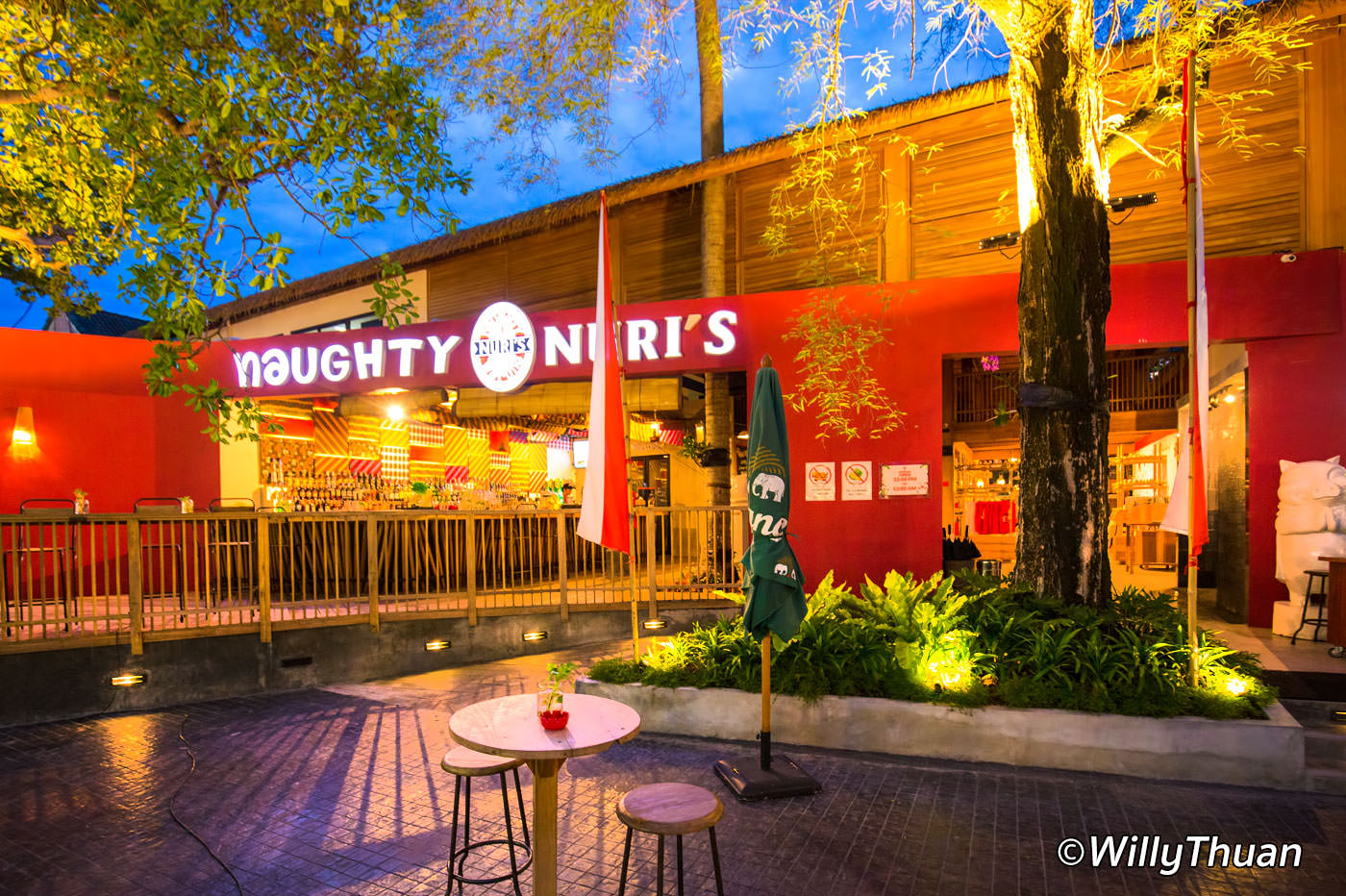 The restaurant name may be a little misleading considering it is in a city famous for its nightlife, but Naughty Nuri's is not one of those naughty venues so typical of Patong, but a legendary restaurant born in Bali that arrived in Phuket. For the anecdote, any friend who is not aware of this would possibly decline your suggestion to meet at Naughty Nuri's in Patong tonight 😀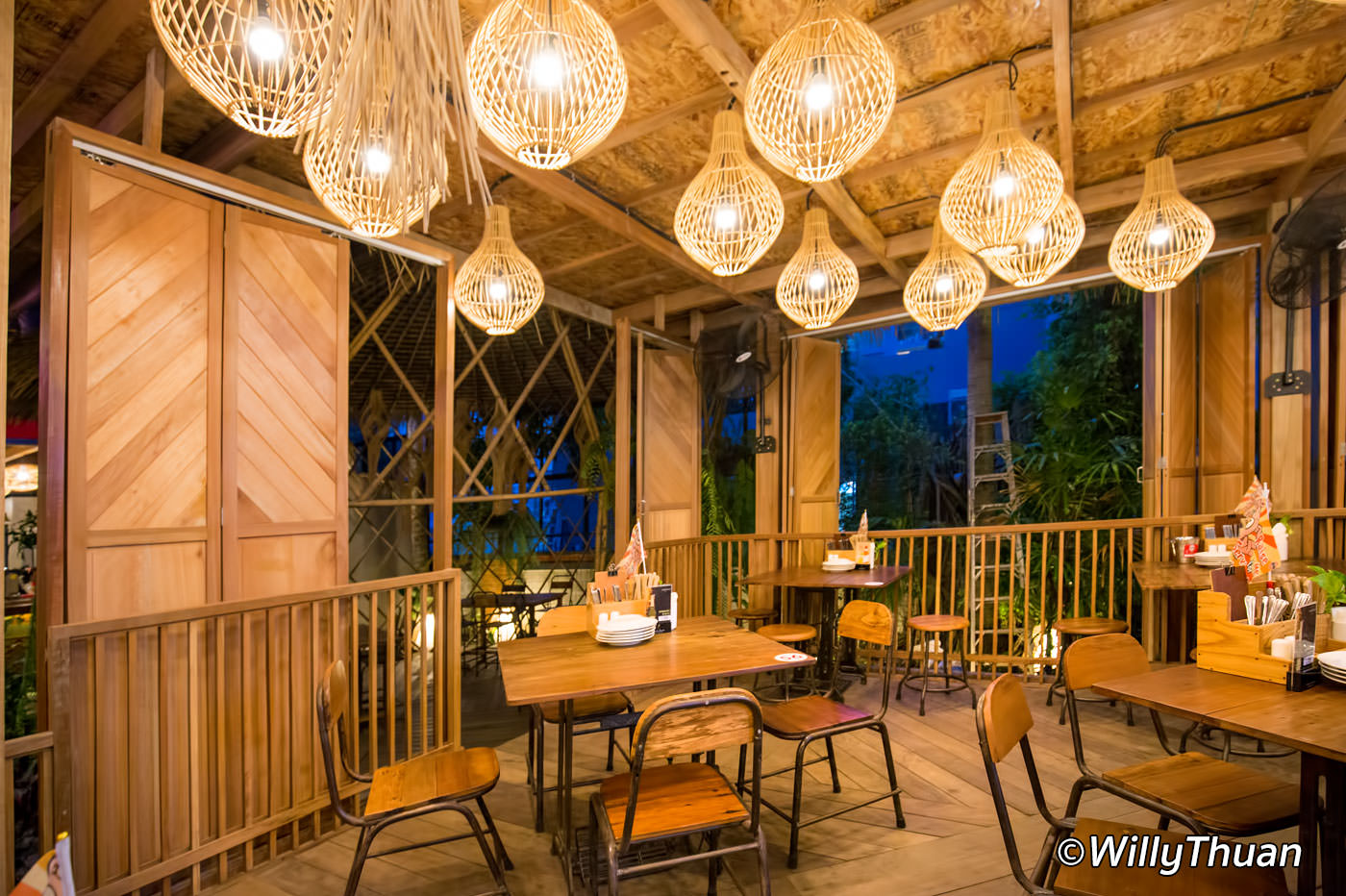 Judging by the number of visitors, Naughty Nuri's is doing well. (We took our photos before everyone arrived, respecting privacy). As usual, we came uninvited and didn't get any special treatments, so here is how it went.
Naughty Nuri's restaurant is opposite Novotel Phuket Vintage Park Resort and next to Hotel Indigo, at the northern part of Rat-U-Thit road (the road where Jungceylon is). It's about a 1-kilometre walk from Bangla to there. We had no idea what the restaurant would look like, and we had a delicious surprise. The place is much bigger than expected and very well designed. There are several rooms plus a large open area with trees so you can take a seat according to your mood (or the weather naturally).
We decided to sit in the central open-air area, which was so inviting. The staff is genuinely attentive and fast. We ordered a cocktail and a mocktail, and the drinks arrived fast and were even better than expected; that's a plus. We then had time enough to pay attention to the menu, even though we already knew we wanted to go for the famous Naughty Nuri's ribs!
---
What to Order
The menu was extensive and very tempting, but we didn't want to order more than we could chew, so we went for those Nuri's signature ribs (450 baht) and some satay called Wah Tusuk Babi (180 baht). The piglet (Babi Guling a la Nuri's – 1,600 baht for a half, 3,000 baht for the whole piglet) was very tempting, but it didn't look reasonable to order too much. The table next to our ordered one comes with a little song and dance from the crew. Nice, but a little too much attention :D. We will probably order one next time, but without the singing, please.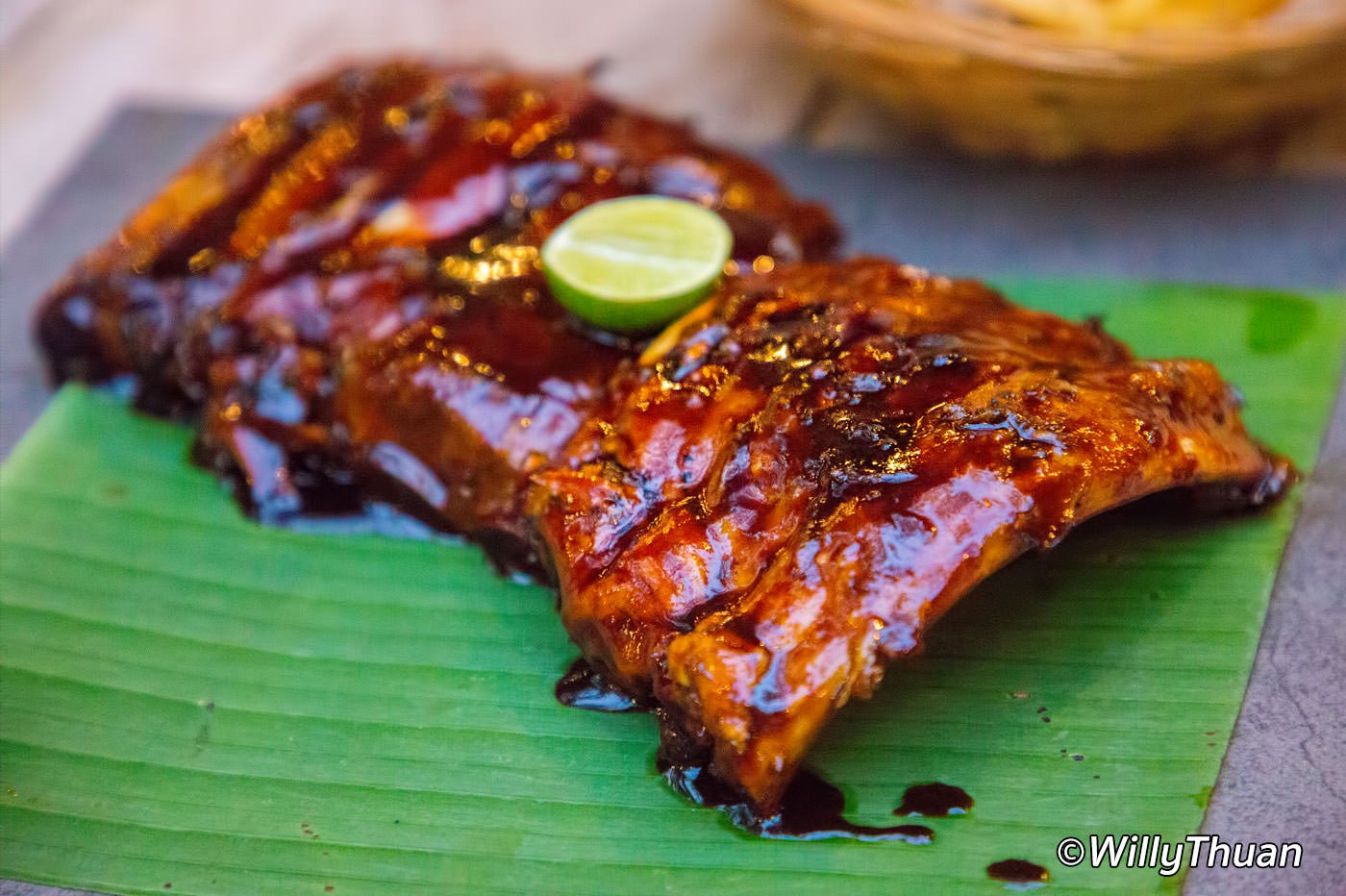 Overall, we had a great time, and the ribs were even better than expected, as well as the cocktails: Anchan Fizz cocktail without alcohol: 95 baht, Nuri's Punch: 100 baht, draught beer: 120 baht. Our dessert was a little weak (Banana Oreo Banoffee, 130 baht), but it didn't matter, we enjoyed our relaxing dinner, and we will return to Naughty Nuri's soon, without a doubt.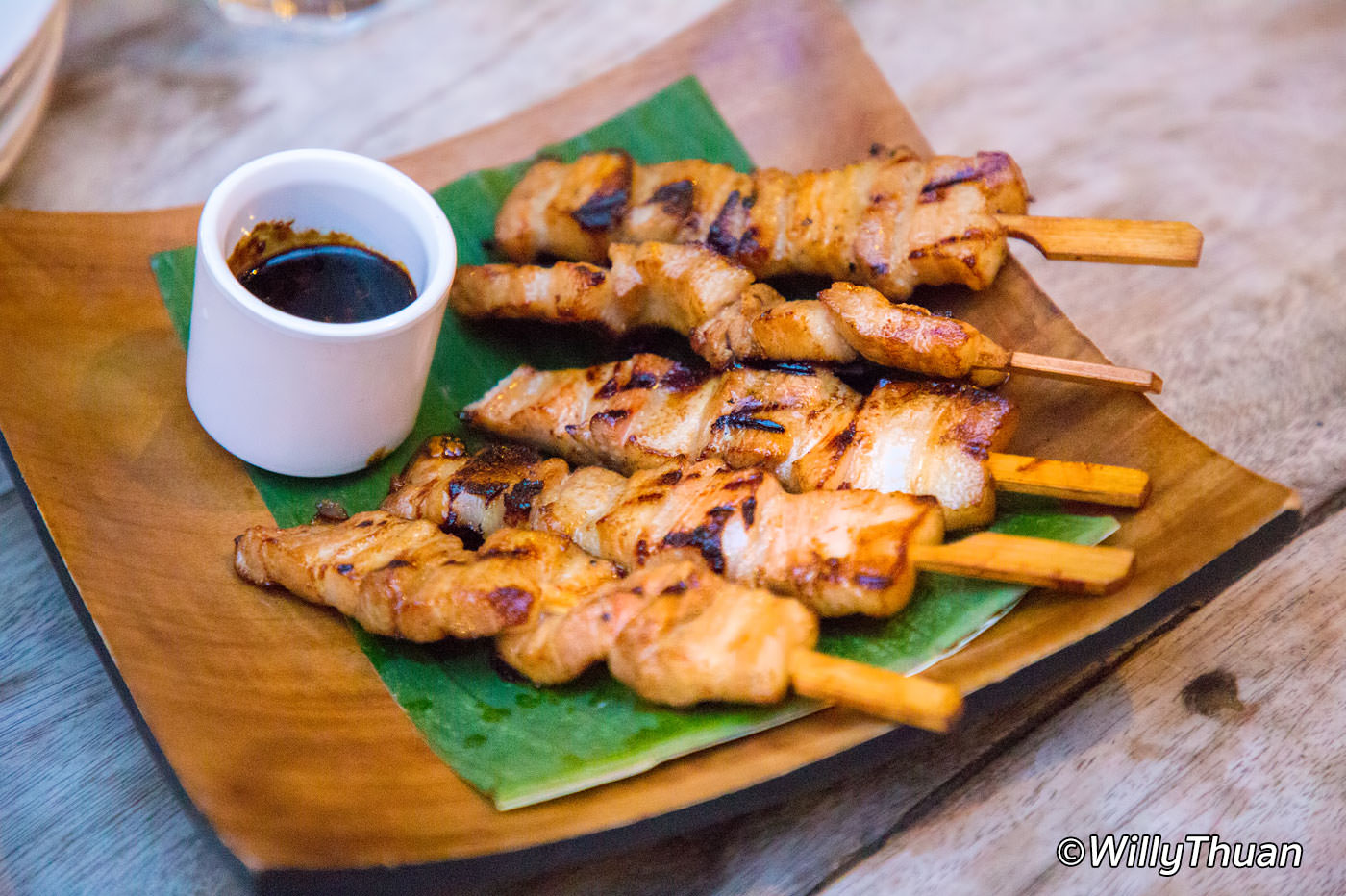 ---
Naughty Nuri Phuket Photos
---
Naughty Nuri Street View
---
---
More Restaurants in Patong
---
Your Patong Travel Guide