What exotic fruits can you find in Phuket?
Exotic fruits in Phuket range from the well-known pineapple or even watermelon to the most surprising ones like the weird-looking Dragon Fruit, the huge pungent Durian or the enormous 'Jackfruit'. The choice of fruits in Thailand is endless and visiting a local market in Phuket is a chance to try as many as you can. Some of the best fruits displays in Phuket are at the Banzaan Market in Patong Beach or by the beach in Naithon or Nai Harn beach.
---
1. Mango [Ma Muang]
Mango is without a doubt one of the most popular tropical fruits in Thailand. You can eat ripe mango with sticky rice and coconut milk, which is a big travellers' favourite. Thai people love it green as a snack with salt and chilli or as a spicy salad on top of fried fish…. which is delicious. Try it next time!
---
2. Rambutan [ngǿ]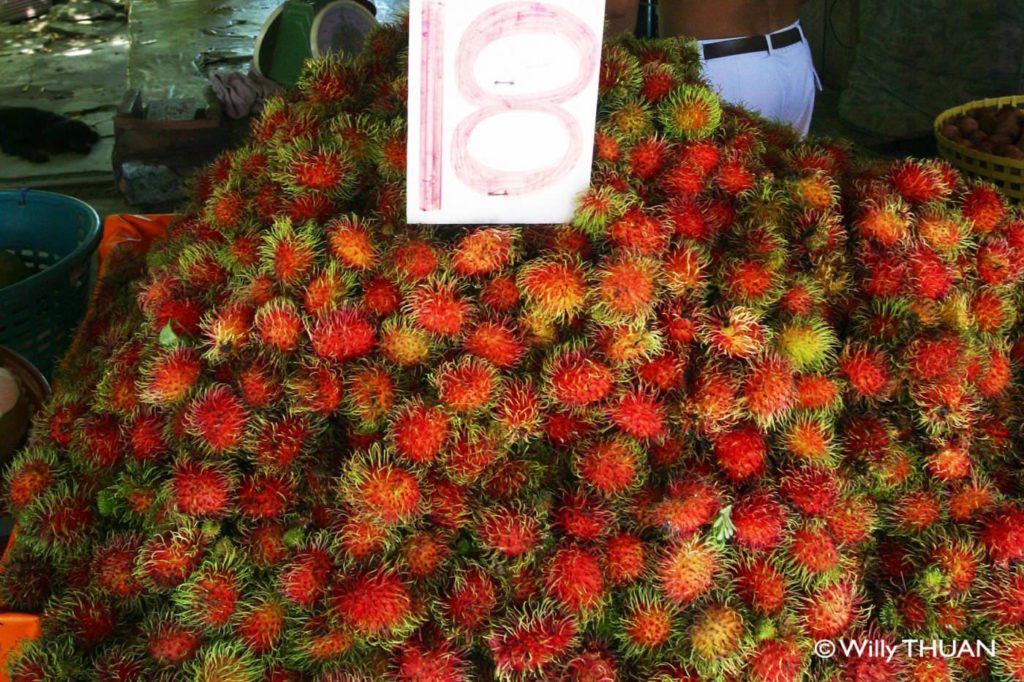 Rambutan is a well-known and very popular funny looking fruit. Red and hairy on the outside, it is white and very sweet on the inside. Best season for Rambutans in usually May to September but you probably can find them all year round.
---
3. Mangosteens [mung kut]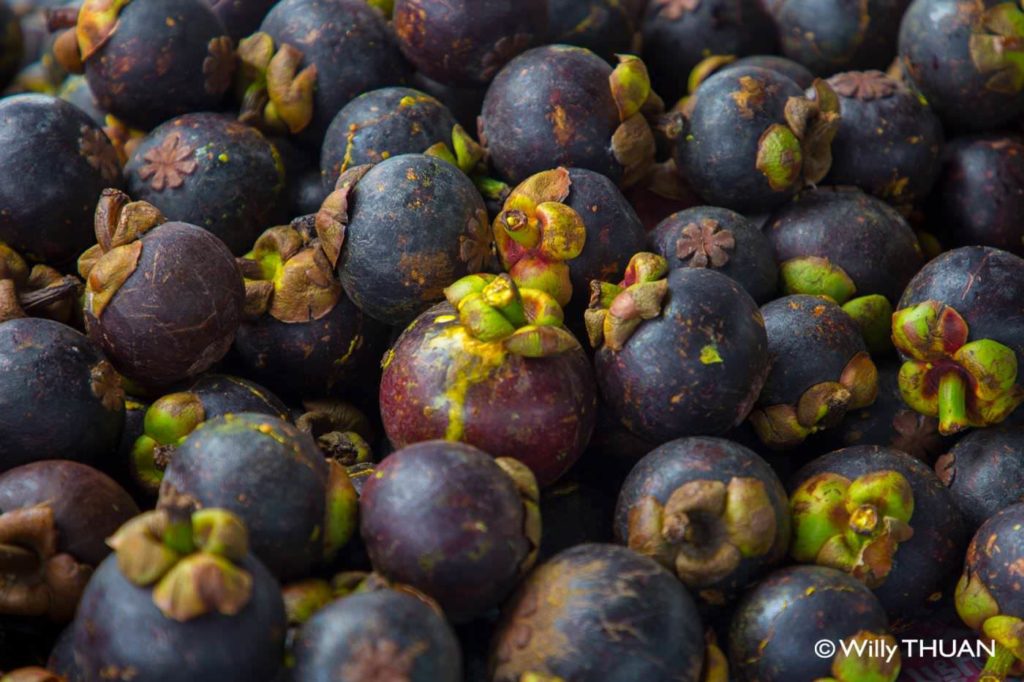 Mangosteen is a round fruit with a hard-looking purple skin with 5 to 8 soft white segments inside. It is very sweet and very popular. It's not difficult to open but if you happen to drop that purple skin on a white tee-shirt, well, you will have a purple mark forever. Mangosteens are easy to find from May to August.
---
4. Bananas [kluay]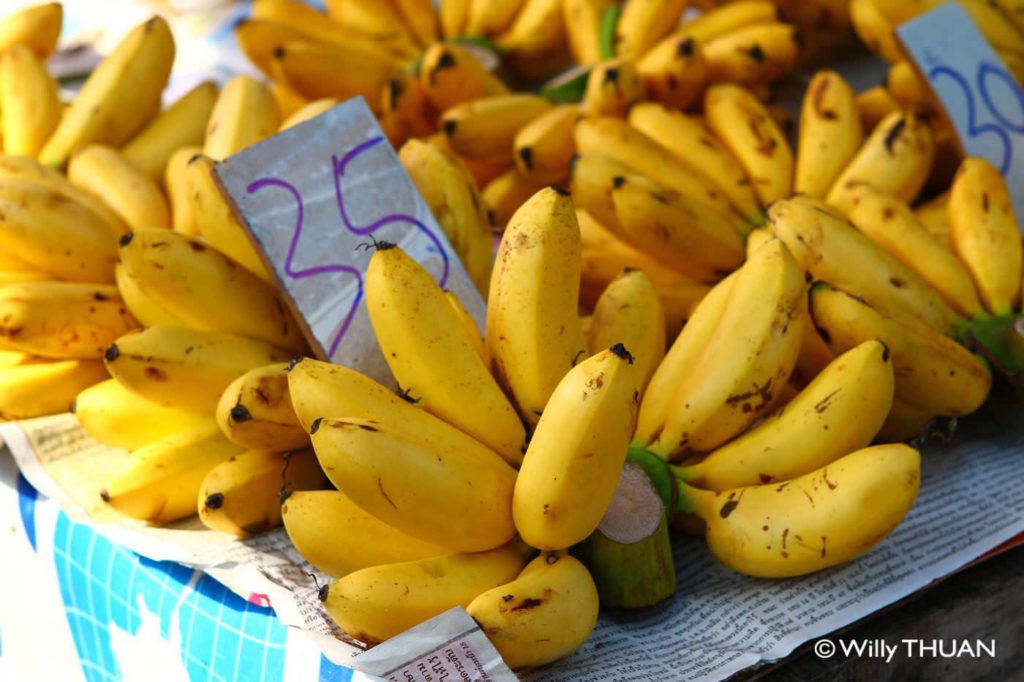 ---
5. Dragon Fruit [Kaew Mang-Korn]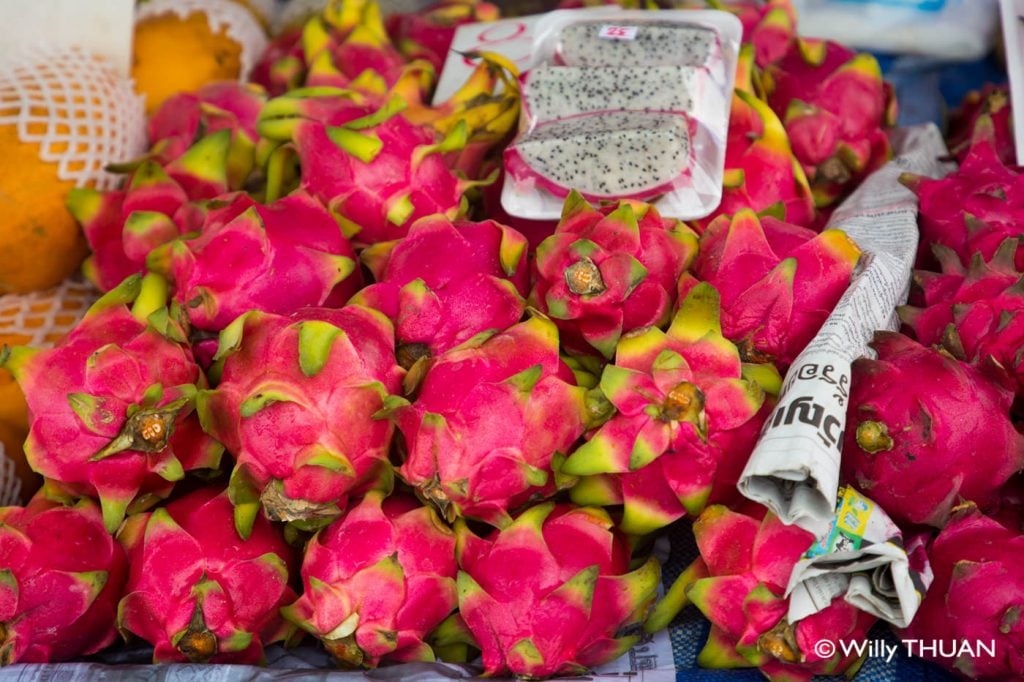 Sounds scary, but the taste of the Dragon Fruits is very faint, just slightly sweet with seeds like in kiwis. Most common variety comes with white flesh but the red flesh is sweeter.
---
6. Phuket Pineapple [Sapparot]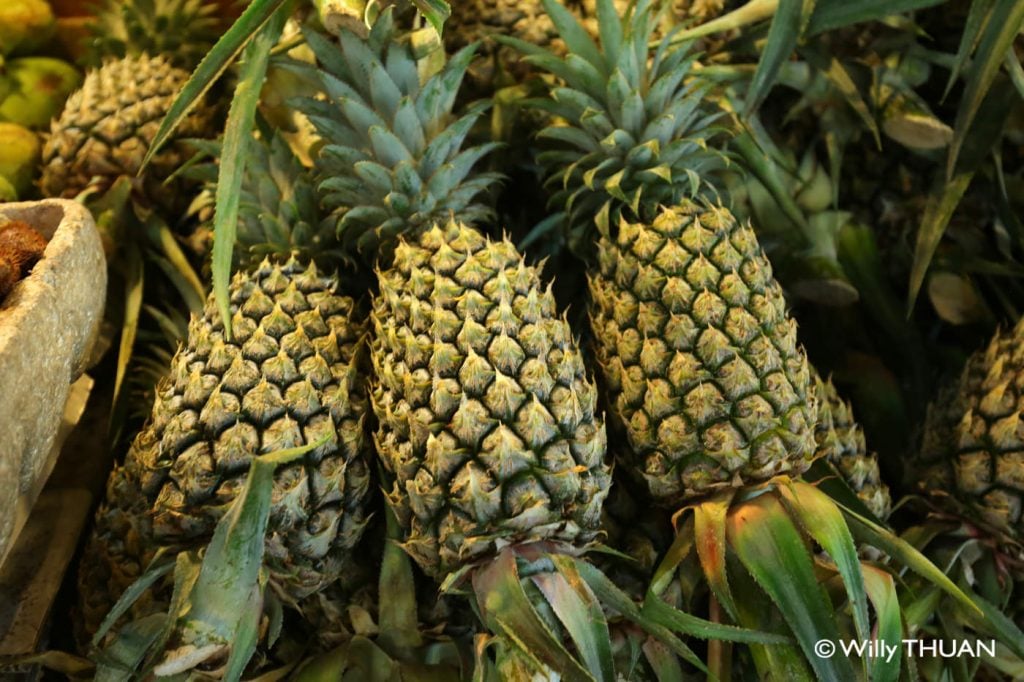 Very popular all over Thailand, Phuket Pineapple is sweeter and has more flavour than other pineapples. Often served complimentary after dinner, it usually comes with a mix of chilli and salt. Don't underestimate how good the Phuket Pineapple is and don't miss a chance to try it!
---
7. Durian [Tu Rean]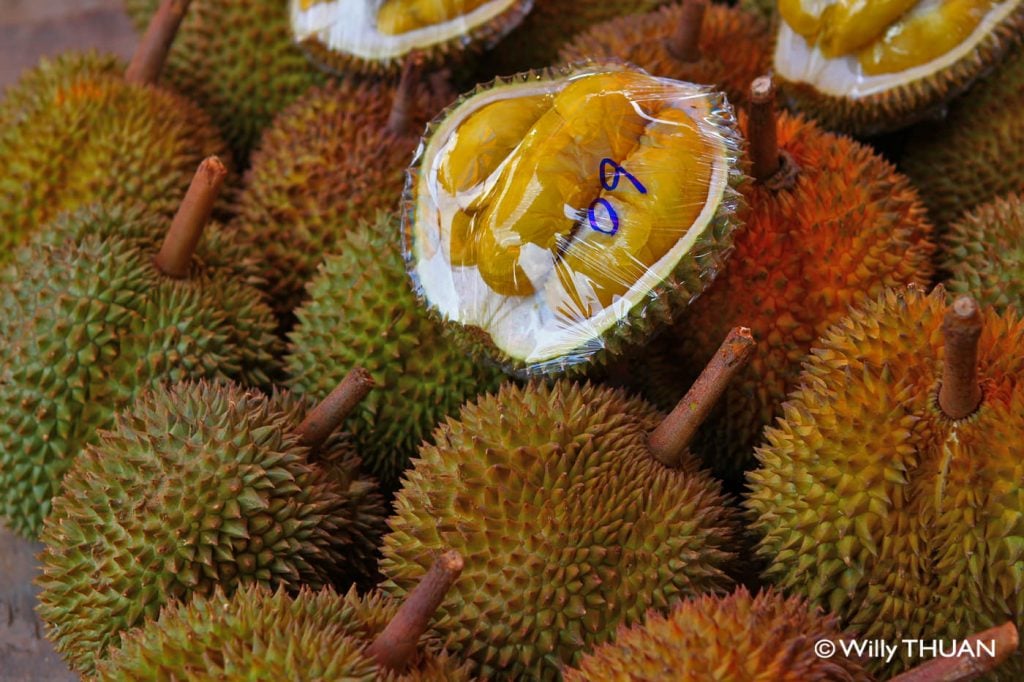 Durians are called the 'King of Fruits' by those who obviously love it. Among the many known varieties available, some can be really smelly, but the best ones are not as pungent. You love it or you hate it, it's that simple.
---
8. Papaya [Malakor]
Papaya is known for having many healthy properties… if you like its tastes. Thais eat it ripe with lime juice, but more often green in the famous Som Tam, a very spicy and very popular salad among Thais.
---
9. Guava [Farang]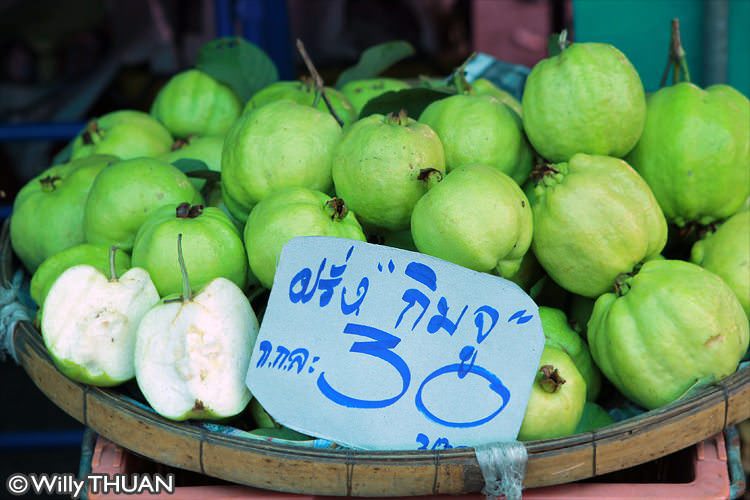 Well known fruit, but the Thai version is harder and not as sweet as Caribbean version. Thai people often dip it in a mix of sugar, salt and dry chilli, it's nicer than you might think. 'Farang' in Thai also mean 'Foreigners'.
---
10. Star Fruit [Ma Fuang]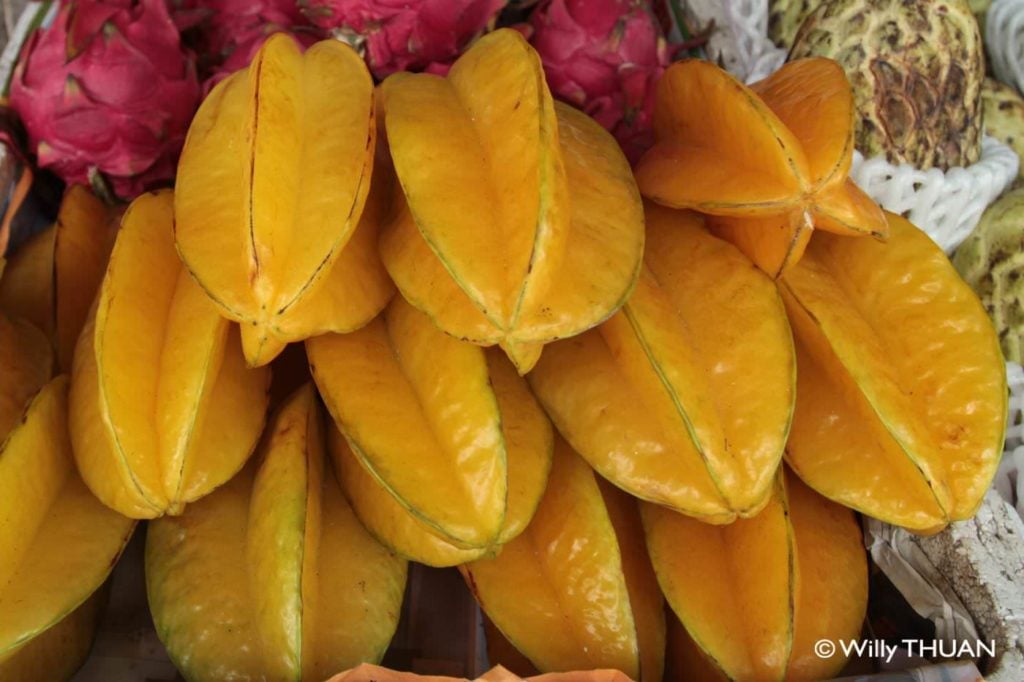 Star fruits are a little harder to find on a market, probably due to the fact that it is not an easy fruit to keep more than a day. The fruit itself looks nothing like a start until you slice it. Tastes sweet and very refreshing.
---
11. Pomelo [Som O]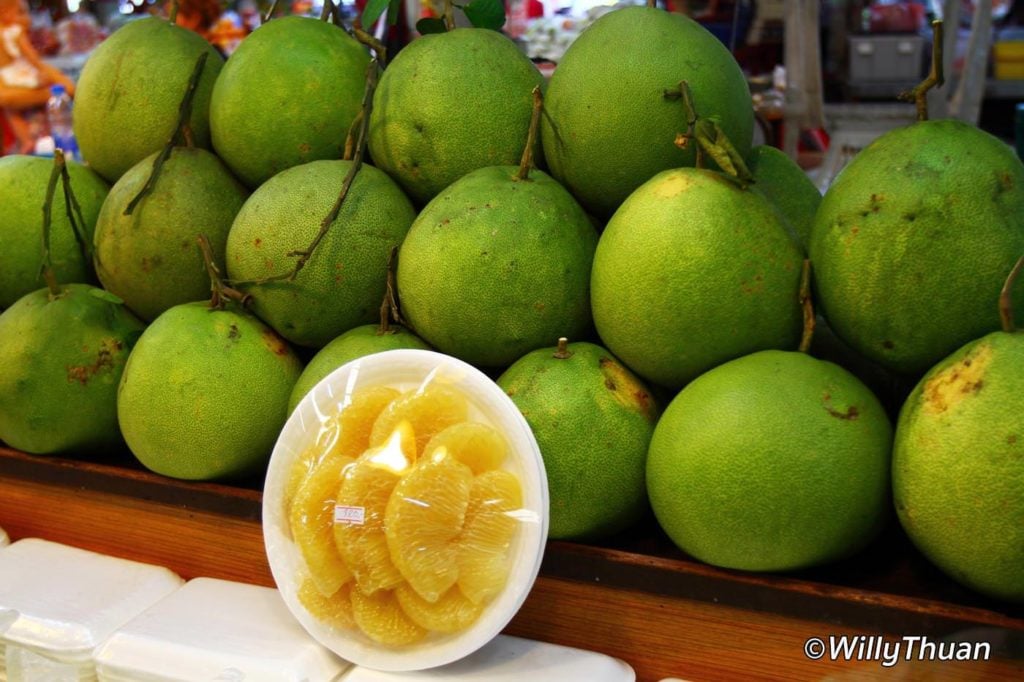 Thais look at this as a kind of orange (Som), but it's more like a grapefruit. It is huge, really hard to peel and taste just a bit sweet. Try it!
---
12. Coconut

---
13. Rose Apple [Chompoo]
---
 14. Lychees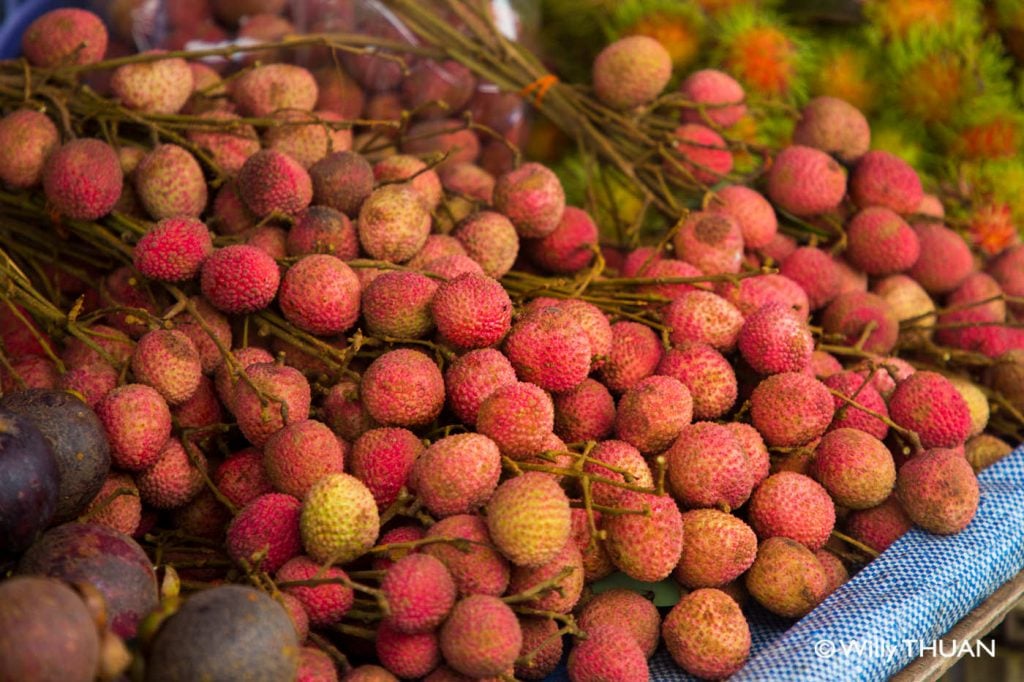 ---
 15. Snake Fruit [Salak or Rakam]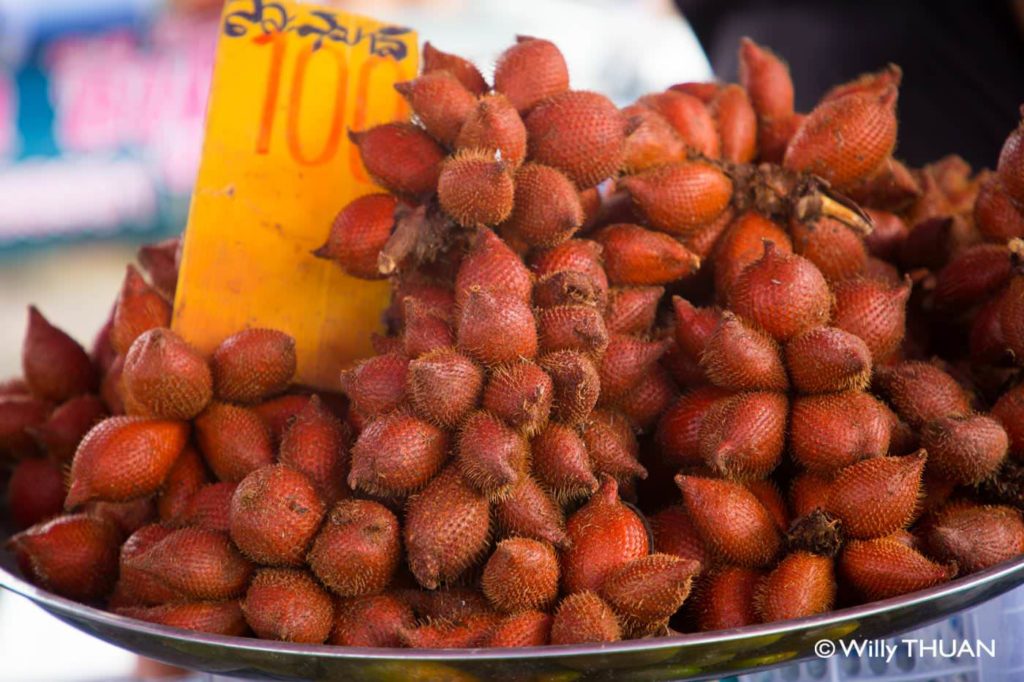 Same family as the sapotilla, this strange-looking fruit is very tasty and sweet. It's a bit hard to peel and has a big seed in the middle.
---
 16. Custard Apples [noina]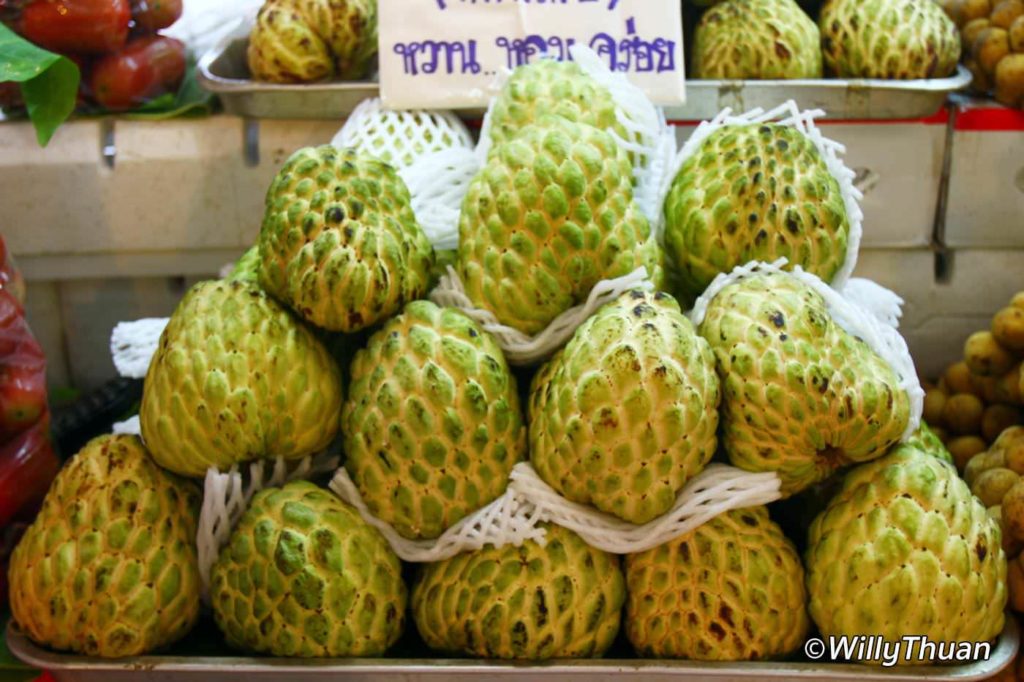 ---
17. Watermelon [Tangmo]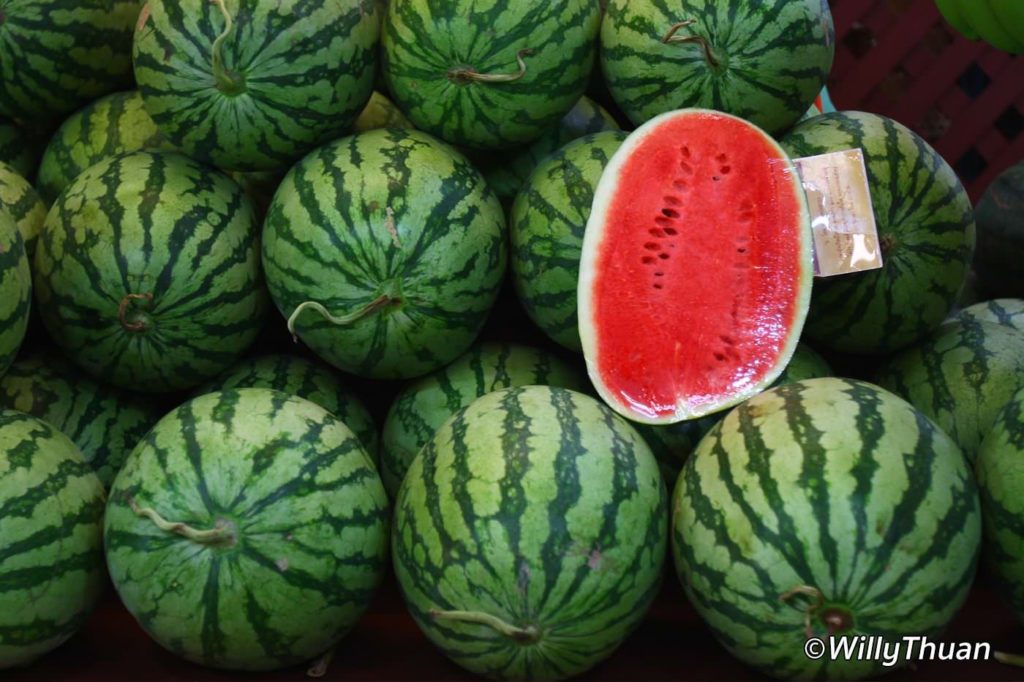 ---
17. Jack Fruit [Kanoon]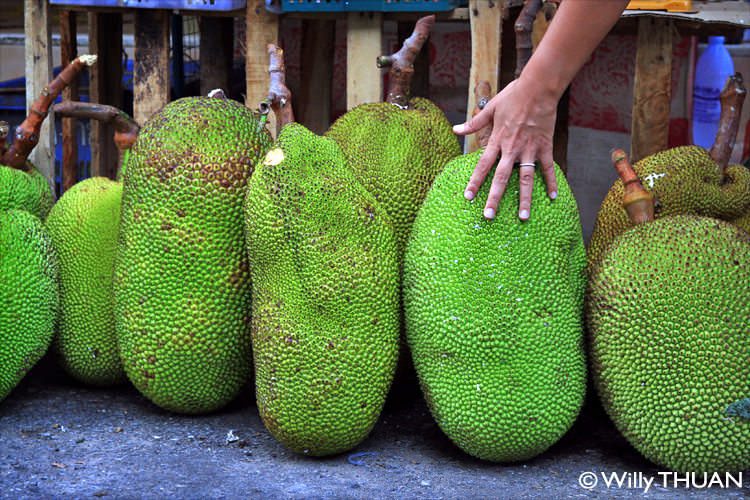 ---
19. Plum Mango [Ma Prang]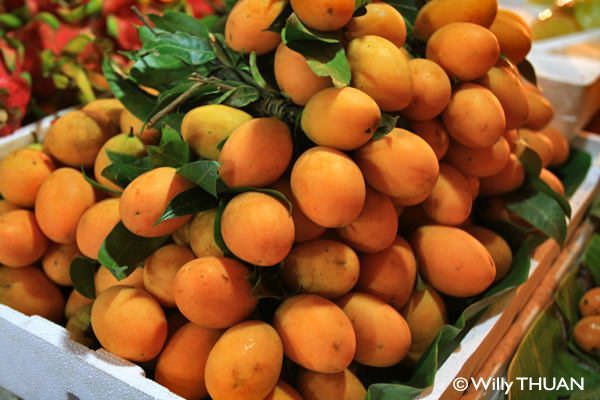 ---
20. Longan [Lam Yai]
---
21. Small Thai Oranges [som]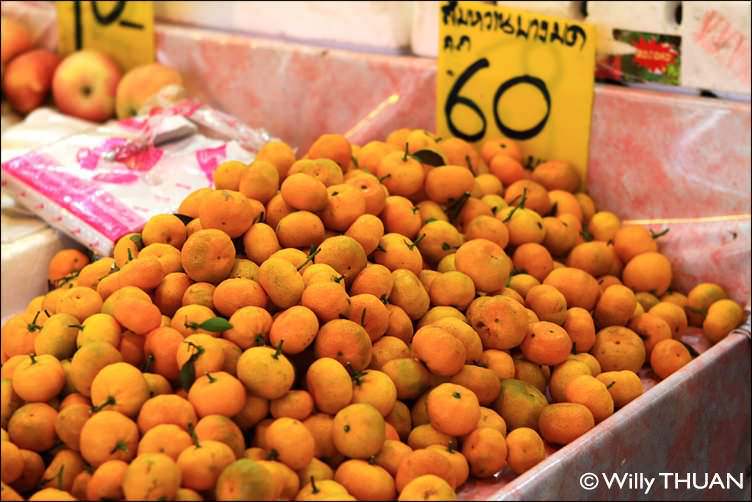 ---
22. Pomegranate

---
 23. Kraton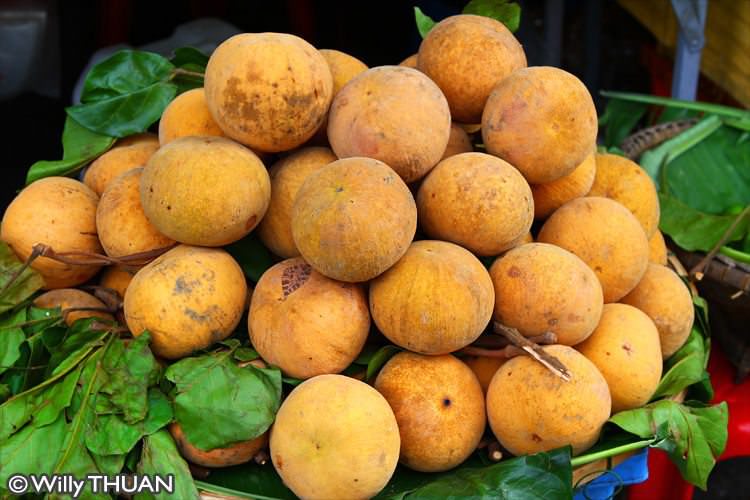 ---
24. Makok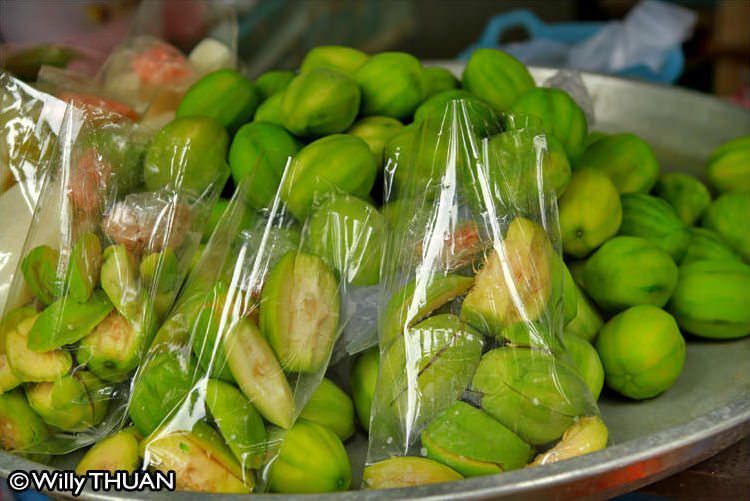 ---
25. Gac