---
The Charm Dining Gallery
---
The Charm Dining Gallery opened in a century-old Thai house in Phuket Town. The location on Dibuk Road is the perfect way to end your exploration if you spend a day wandering the old streets. The food is an excellent choice of southern Thailand and typical Phuket dishes, and the price is right, a perfect final touch to your historical tour.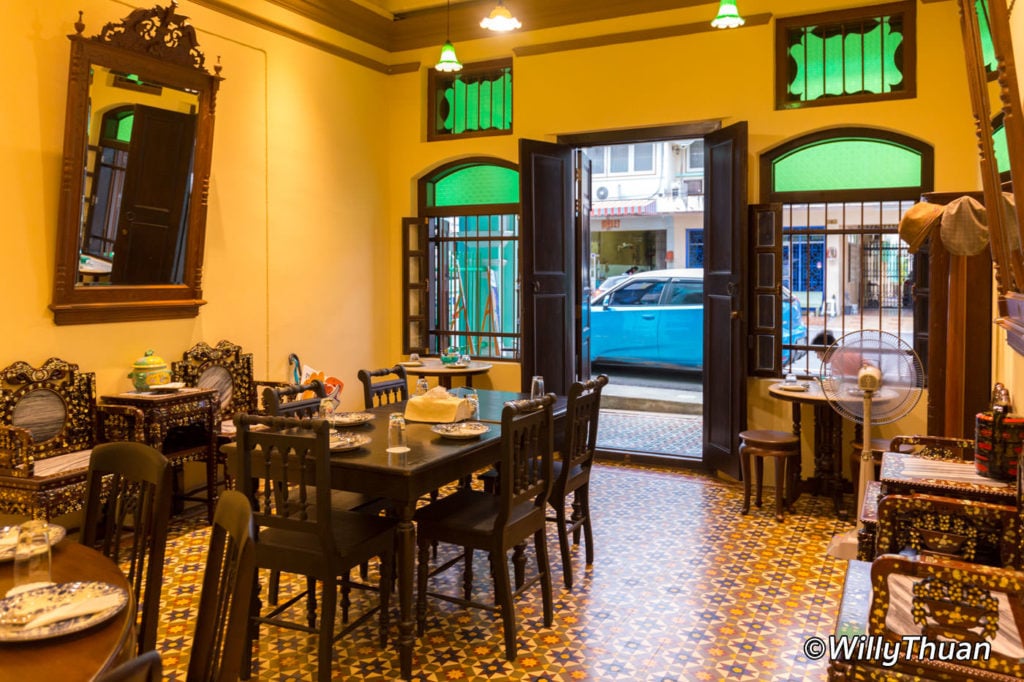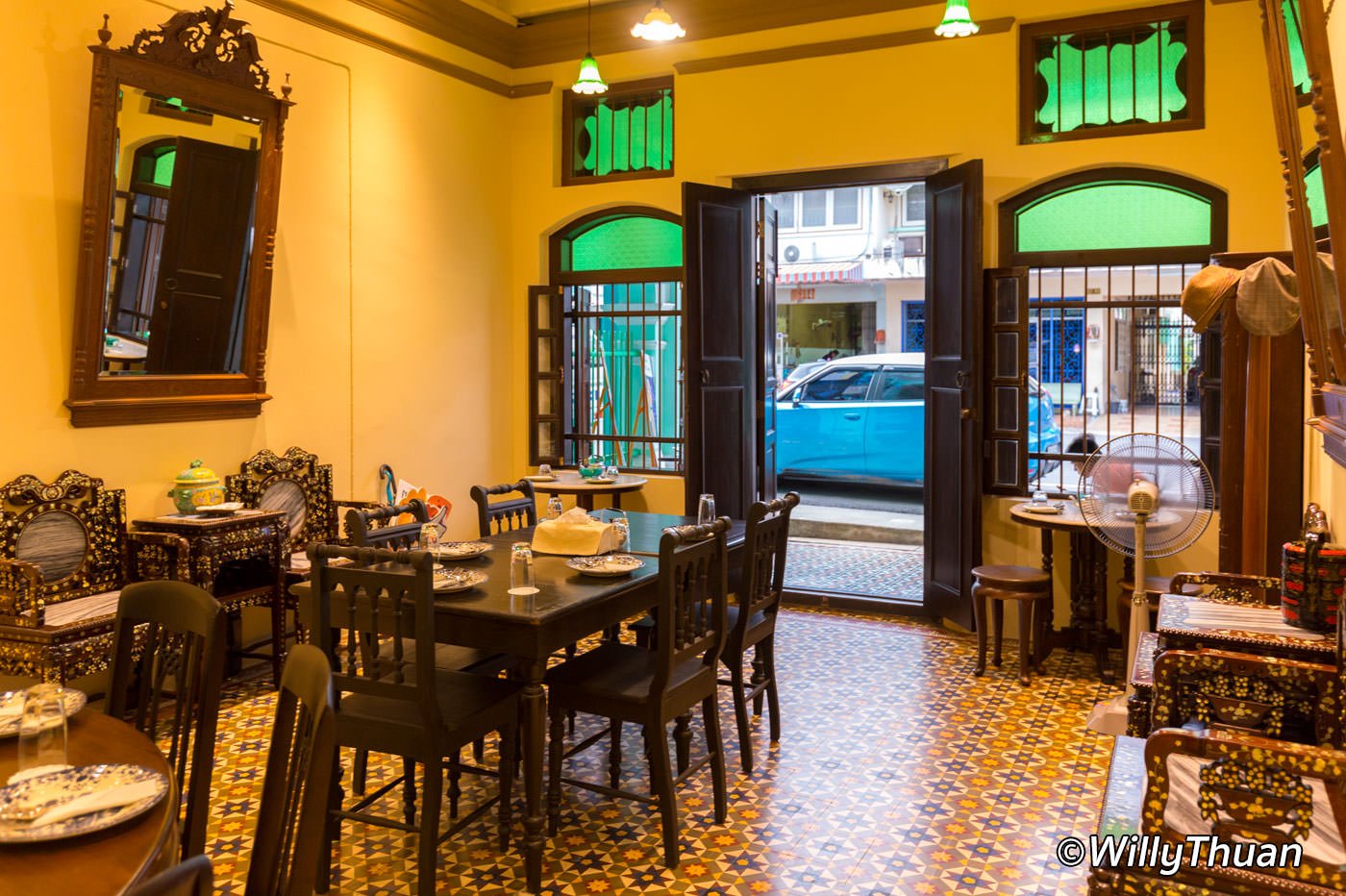 Dibuk road is a beautiful street worth walking along, with old shophouses and mansions on both sides. The municipality buried the old electric cables, and all the homes are renovated, displaying colourful facades.
The Charm received a 'Bib Gourmand' rating in the Phuket Michelin Guide. Bib Gourmand means 'friendly establishments that serve good food at moderate prices.'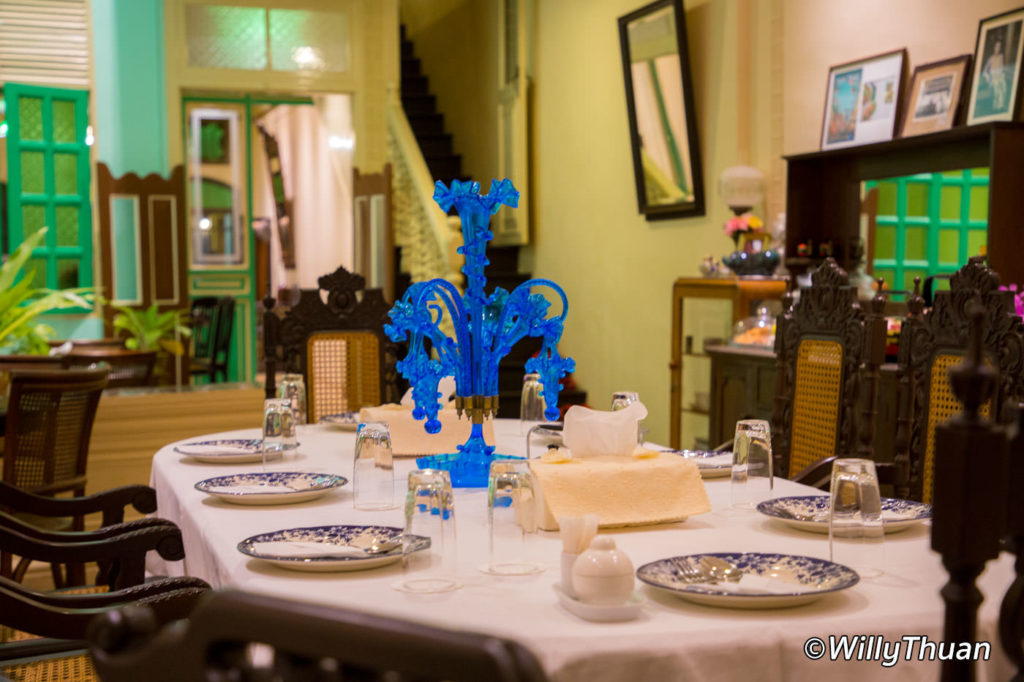 The Charm Dining Gallery is a century-old typical shophouse renovated to keep it as close as possible to the original house. It feels like being invited to someone's house somewhere in the past. The restaurant consists of several rooms with a small entrance, the way they all were at the time. The furniture, table settings, floor tiling and decoration are superb and fit the atmosphere. They even kept the traditional indoor well in a central open-air area as it used to be.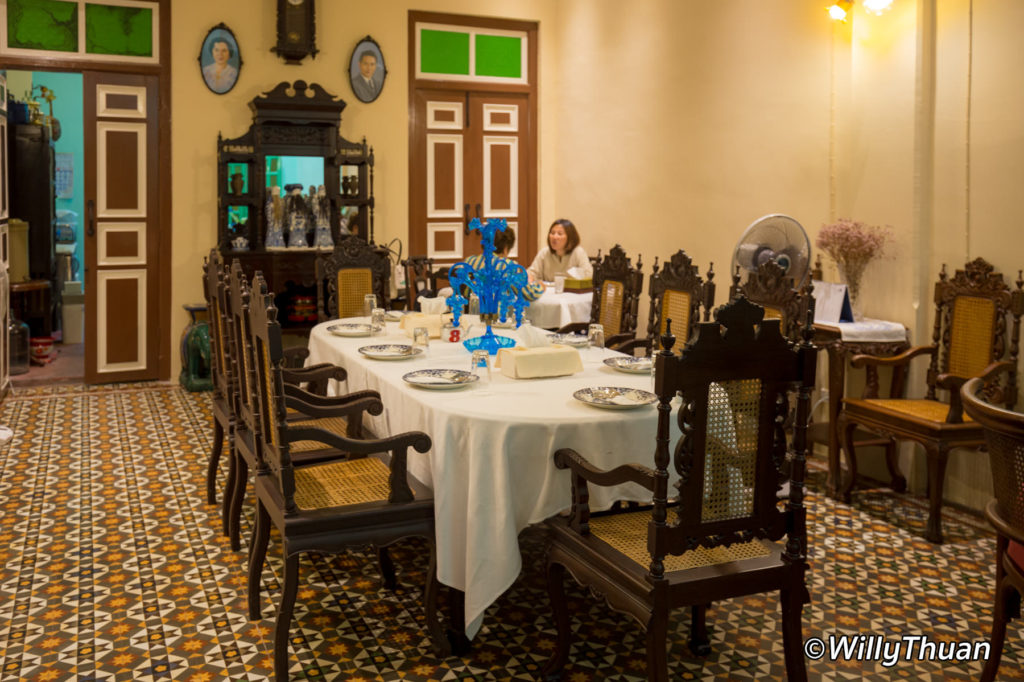 The team is very welcoming, and the atmosphere casual; you will instantly feel at home. Don't hesitate to walk around to take photos; it's worth it. You will probably be invited to visit the second floor, which displays the same spirit of old Phuket.
---
What to Order and Prices
We started with a delicious Gang Moo Sapparod (Pork and pineapple in curry, 160 baht), followed by a Moo Tao-ew (Pork Belly with soya sauce, 200 baht), Soup Pla Ar-Ma (Fish Soup, 250 baht), Look Chin Pla (Fish Balls, 180 baht), Pad Tua Ngok Pla Kem (Soya beans with salted dry fish, 140 baht) and a Som Tum Koey (Papaya Salad with shrimp paste, 120 baht) that most people might find quite pungent. We ordered a lot more food than this, but we were so busy enjoying it, we even forgot to take notes! We planned a second visit, so we'll be less distracted next time.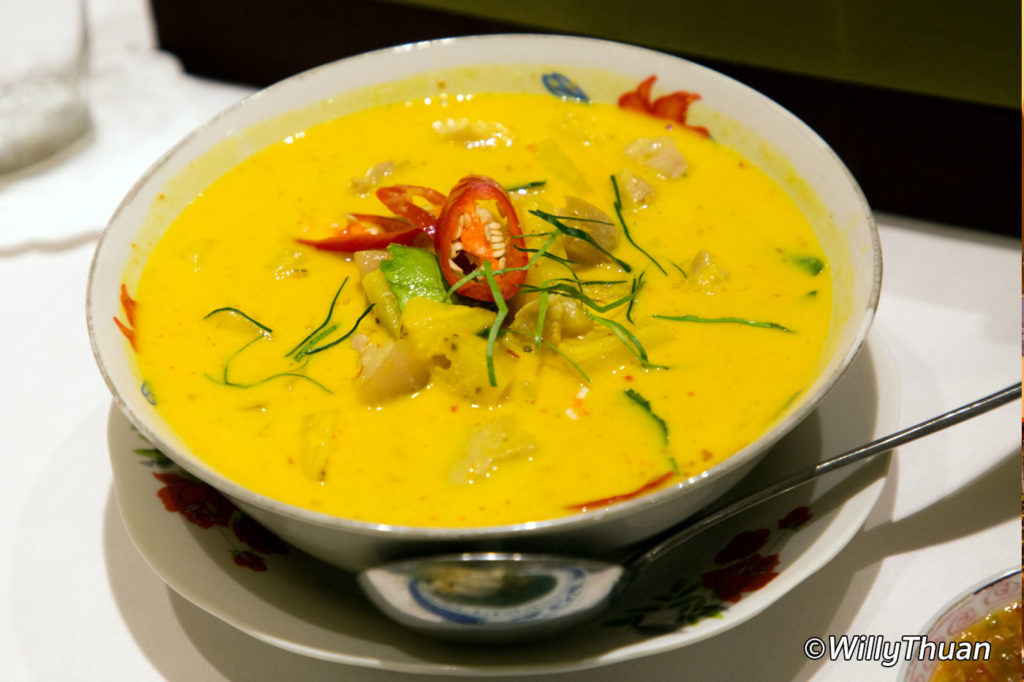 The list of Phuket dishes is long and tempting; everyone should find something to try. Just remember that food in Thailand is to be shared, so order something you like and let everyone enjoy it!
---
Photos of The Charm Dining Gallery
---
The Charm Dining Gallery Info
Location: Phuket Town
Address: 93 Dibuk Rd, Tambon Talat Nuea, Mueang Phuket District, Phuket 83000
Open: 11 am – 9 pm, Wednesday closed
Phone: 076 530 199
Price: a little high
Contact: https://www.facebook.com/TheCharmDiningGallery/
---
The Charm Dining Gallery Map
---
More Restaurants in Phuket Town
---
Your Phuket Town Travel Guide