A beach club on the beach of Patong
Kudo Beach Club is a popular venue in Phuket, with a unique location on the beach of Patong, it has all the ingredients to be a popular party place on the island. Phuket was once famous for its beach clubs, but most of them disappeared overnight. The trend is back with this attractive new addition.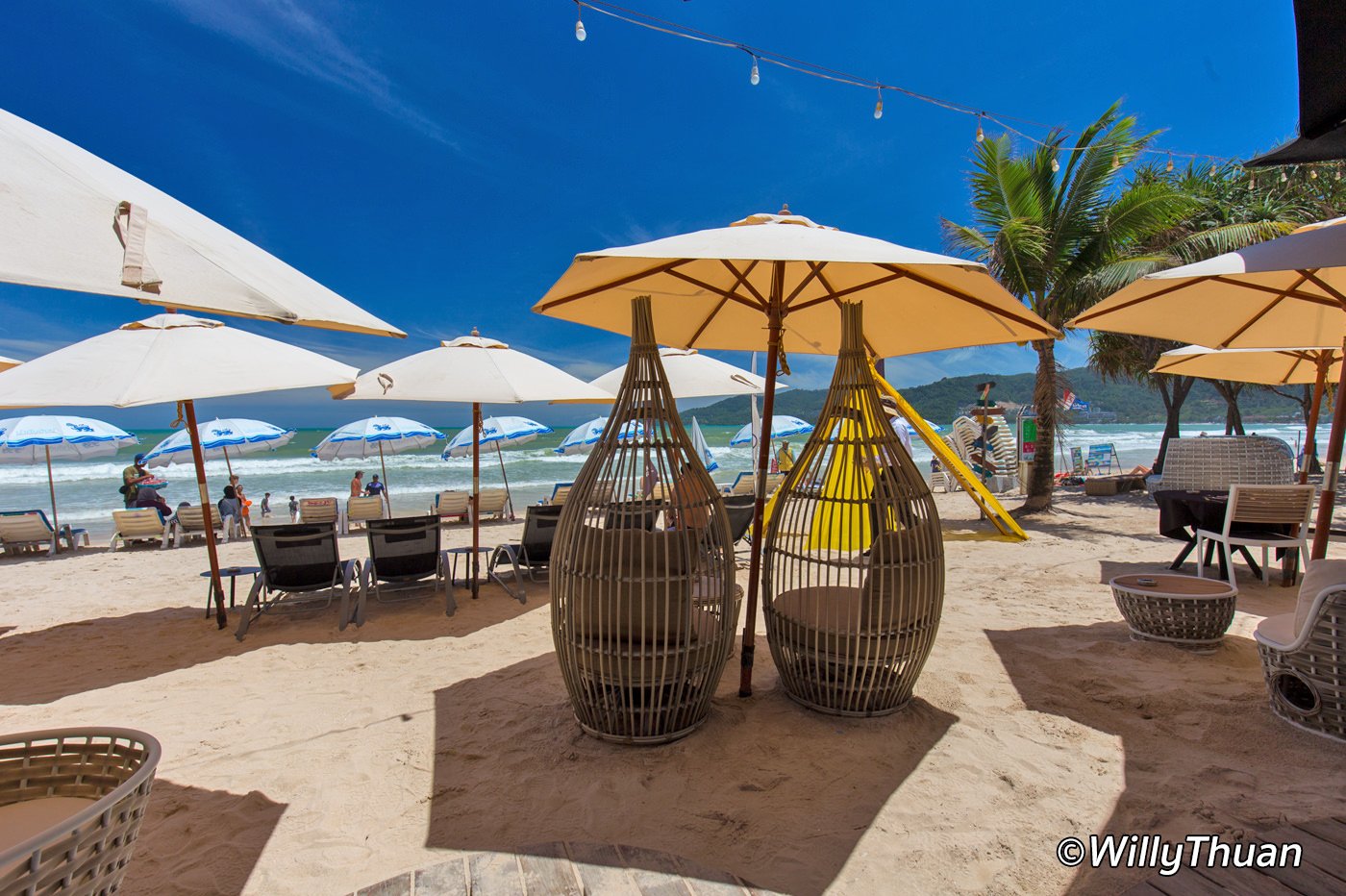 The main success factor is probably the strategic location, right in the centre part of the famous Patong Beach, just a few meters away from the end of the equally renowned Bangla road, known as Phuket party street. If you walk down Bangla road, turn right until you reach Patong Surf House and from there, aim to the beach.
Kudo Beach Club is right on the sand, where the Patong Bay Garden resort used to be. The club has a well-sized swimming pool, 2 bars, a beautiful large sitting area, and even a couple of restaurants (the rooftop Italian restaurant still to be open).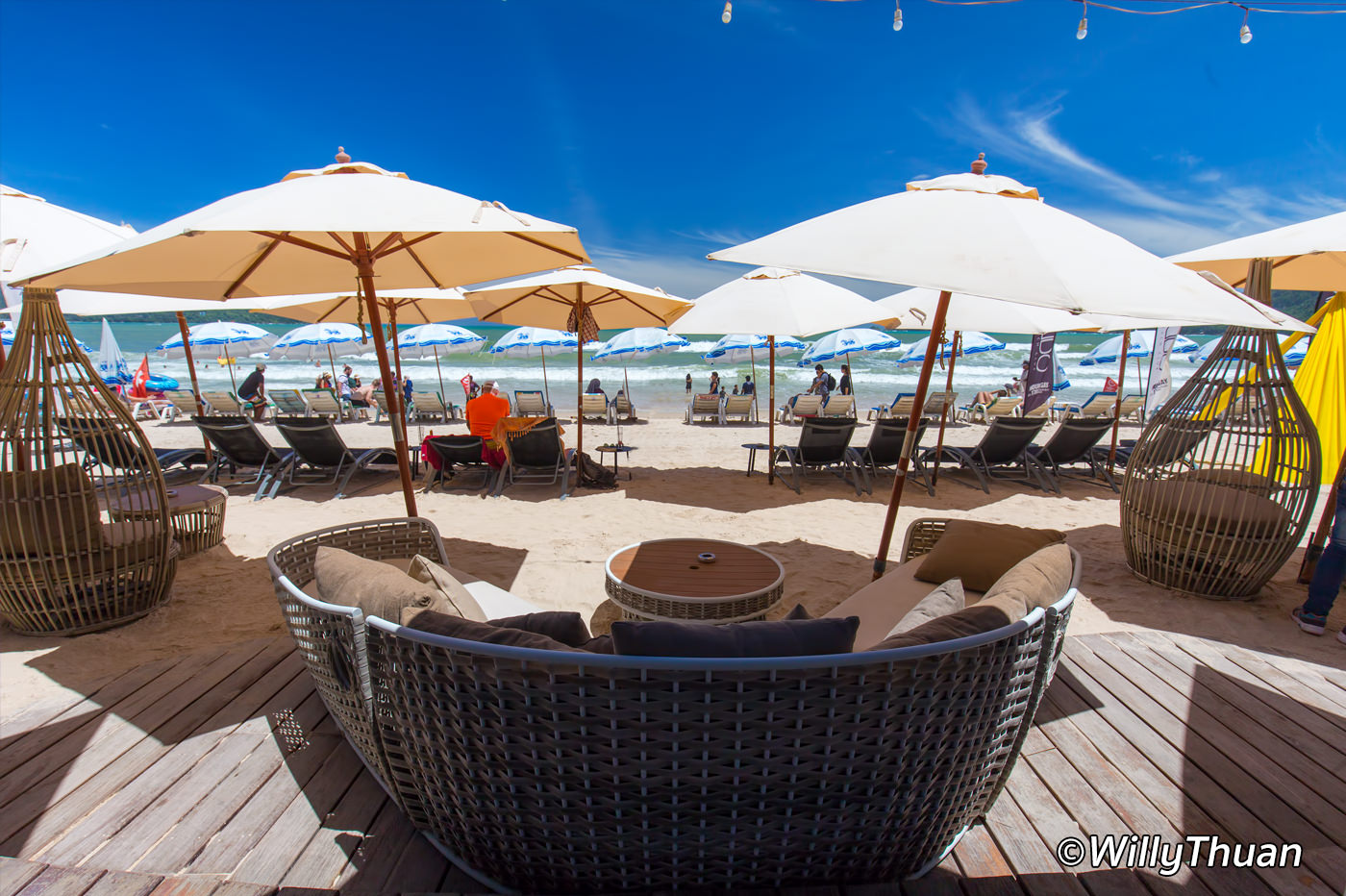 We tried it twice, and it's a perfect place during the day to enjoy a cold drink sitting a comfortable sofa, lunch or dinner on the beachfront. The music during the day is soft and just right to create a holiday atmosphere and gets louder in the evening as the party starts.
The menu is quite extensive and well priced, considering the location. A soft drink costs 100 baht, a Chang, Singha or Tiger 140 baht, a San Miguel, or Heineken 160 baht. Cocktails rotate around 290 baht. All the price are ++ (which is the standard way to say '+7% government tax and 10% service charged)
---
KUDO Beach Club Photos
---
KUDO Beach Club Info
Location: Patong Beach
Address: 33/1 Patong Beach Road, Patong beach, Phuket 83150
Open: 10 am – Midnight
Phone: 098 024 6369
Contact: https://www.facebook.com/KudoBeachClub/
---
KUDO Beach Club Map
---
What's Around?
Bangla Road in Phuket – What to Do on Bangla Walking Street?