Watch a Muay Thai Fight in Phuket
Bangla Boxing Stadium is one of the two or three Muay Thai Stadiums in Patong Beach, one of the many ways you can entertain yourself after dinner. Muay Thai is a very well-known martial sport and while it's definitely not to everyone's taste, it is part of most Thai boys' early years. The fights are held every Wednesday, Friday, and Sunday starting at 9 pm.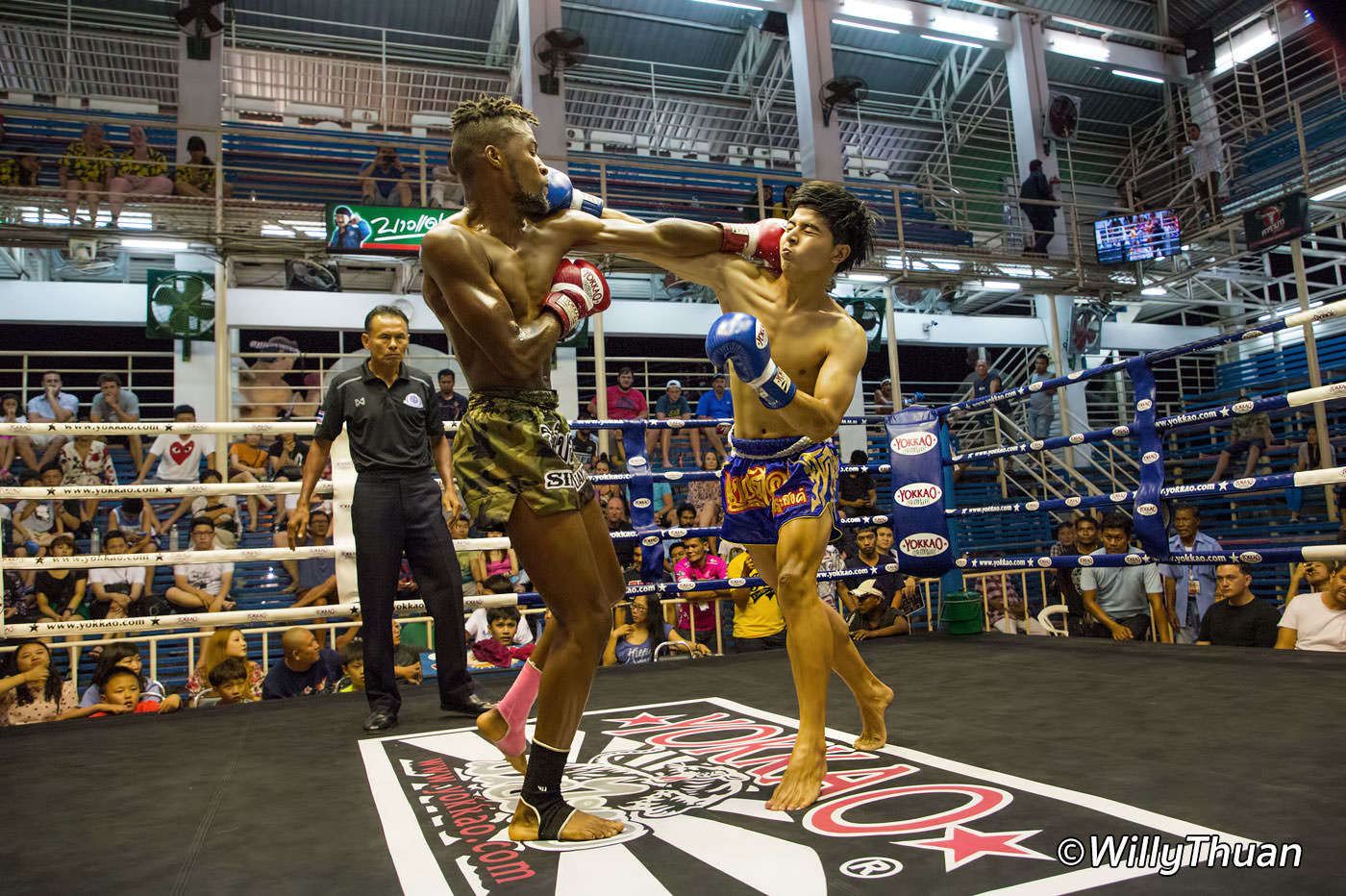 Bangla Boxing Stadium is not on Bangla Road anymore, so don't go searching for it over there. Several years ago it moved to a bigger building behind Jungceylon shopping mall. The white building is above a set of bars decorated with tigers sculptures (they really love tiger carvings in Patong, probably belongs to the same company) and it's quite loud as you can expect once you heard the pickup trucks slowly driving down Patong street and blaring the now-iconic "tonight tonight'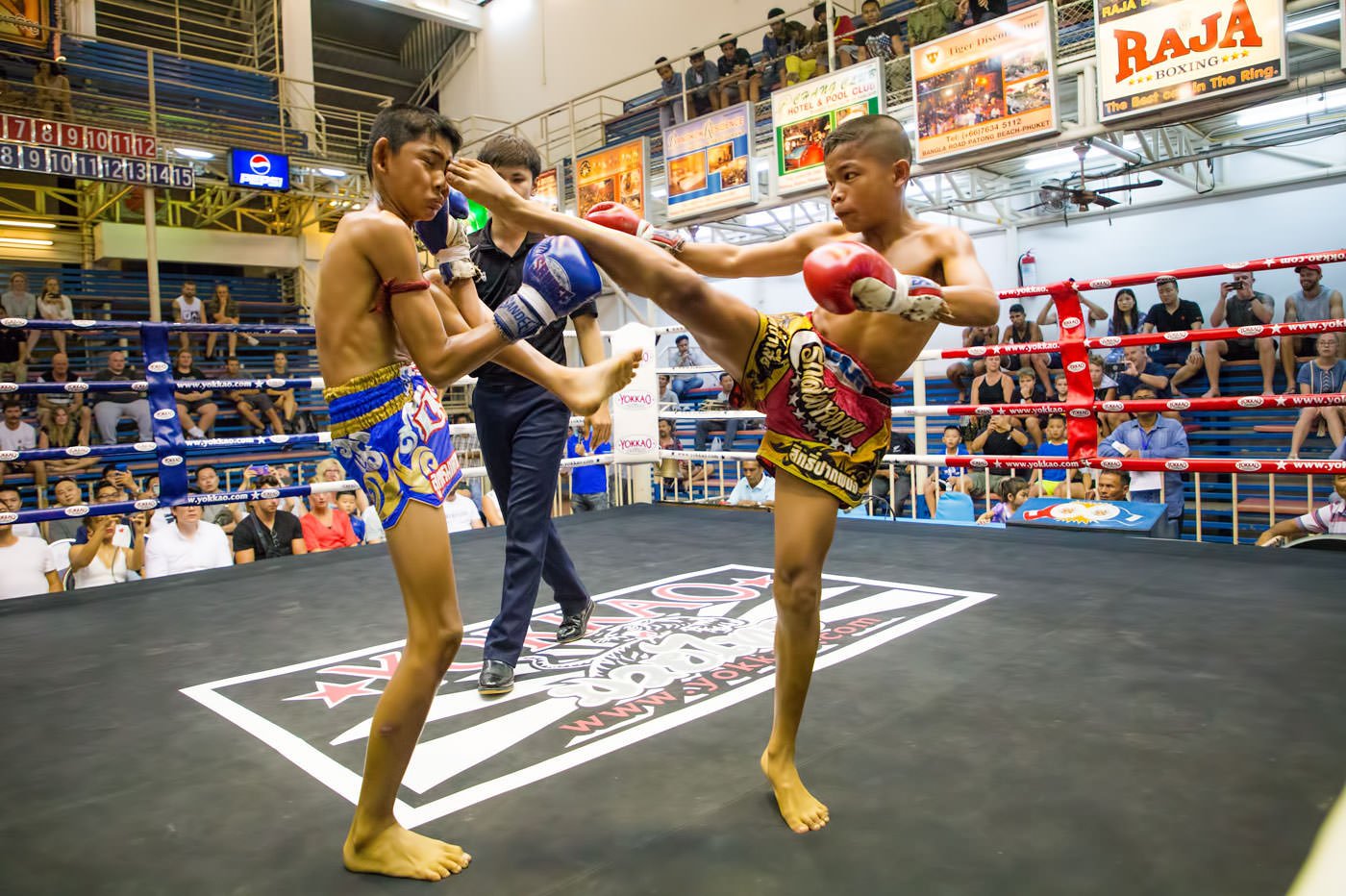 ---
How much is Bangla Boxing Stadium?
The seats are expensive: 1,700 for a normal seat, 2,000 for a ringside and 2,500 for a VIP seat, just next to the ring. Actually being close to the ring is not as strategic as it sounds as you are seated lower than the ring itself. The higher seats around the room give a better view, plus you can walk around to get a different angle if you need.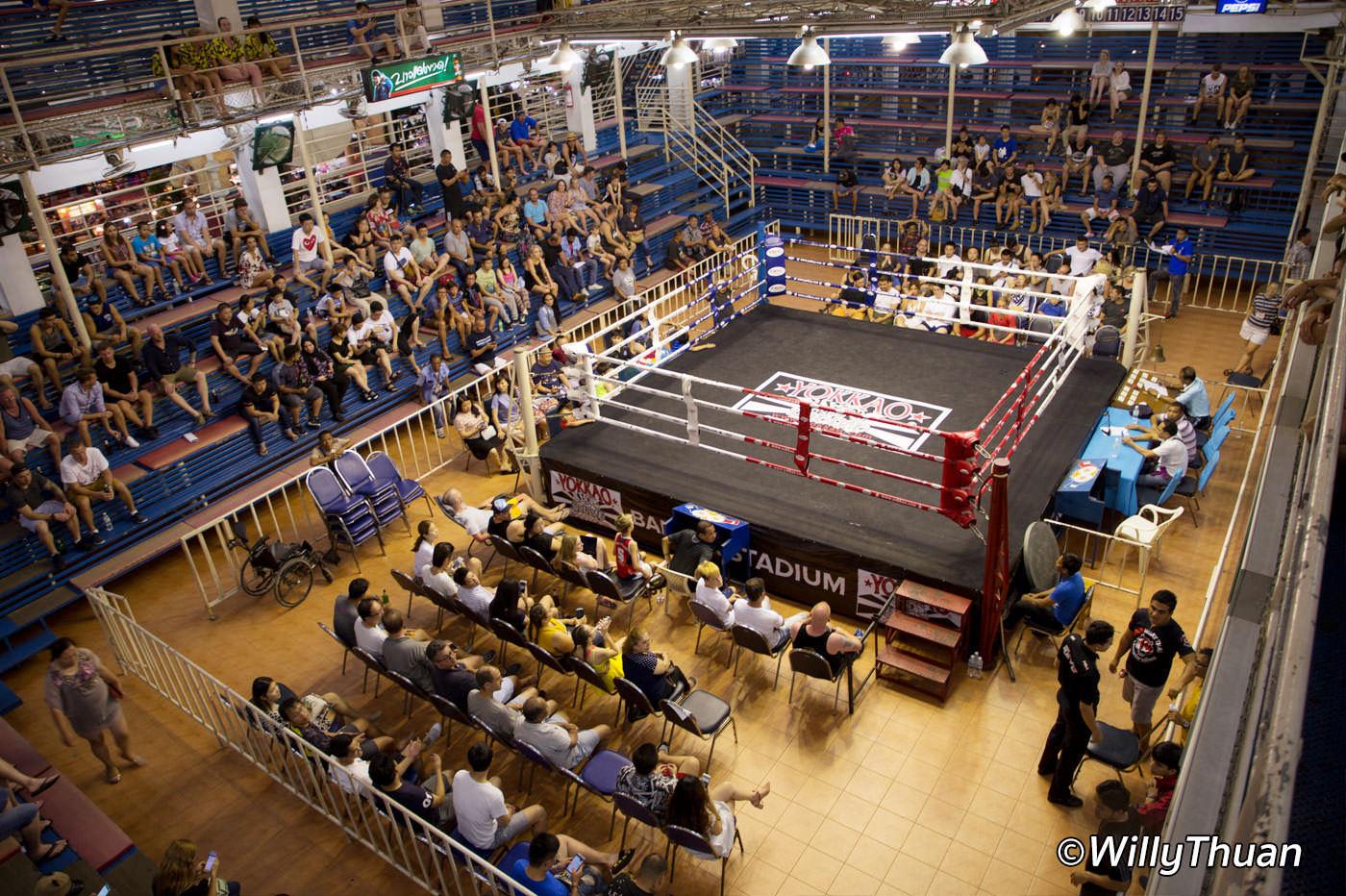 The Fights
The fights start at 9 pm until midnight and follow the same pattern: young fighters first, as young as 12 years old, and progressing to the most advanced fighters, so don't worry if you miss the beginning. Each round lasts only few minutes and the fight continues until one of the fighters wins or his opponent is knocked down, which happens quite a bit. You can place your bets on blue or red before each match. The fights are often opposing Thai to foreign fighters who trained in one of the many Muay Thai Camps available around Phuket.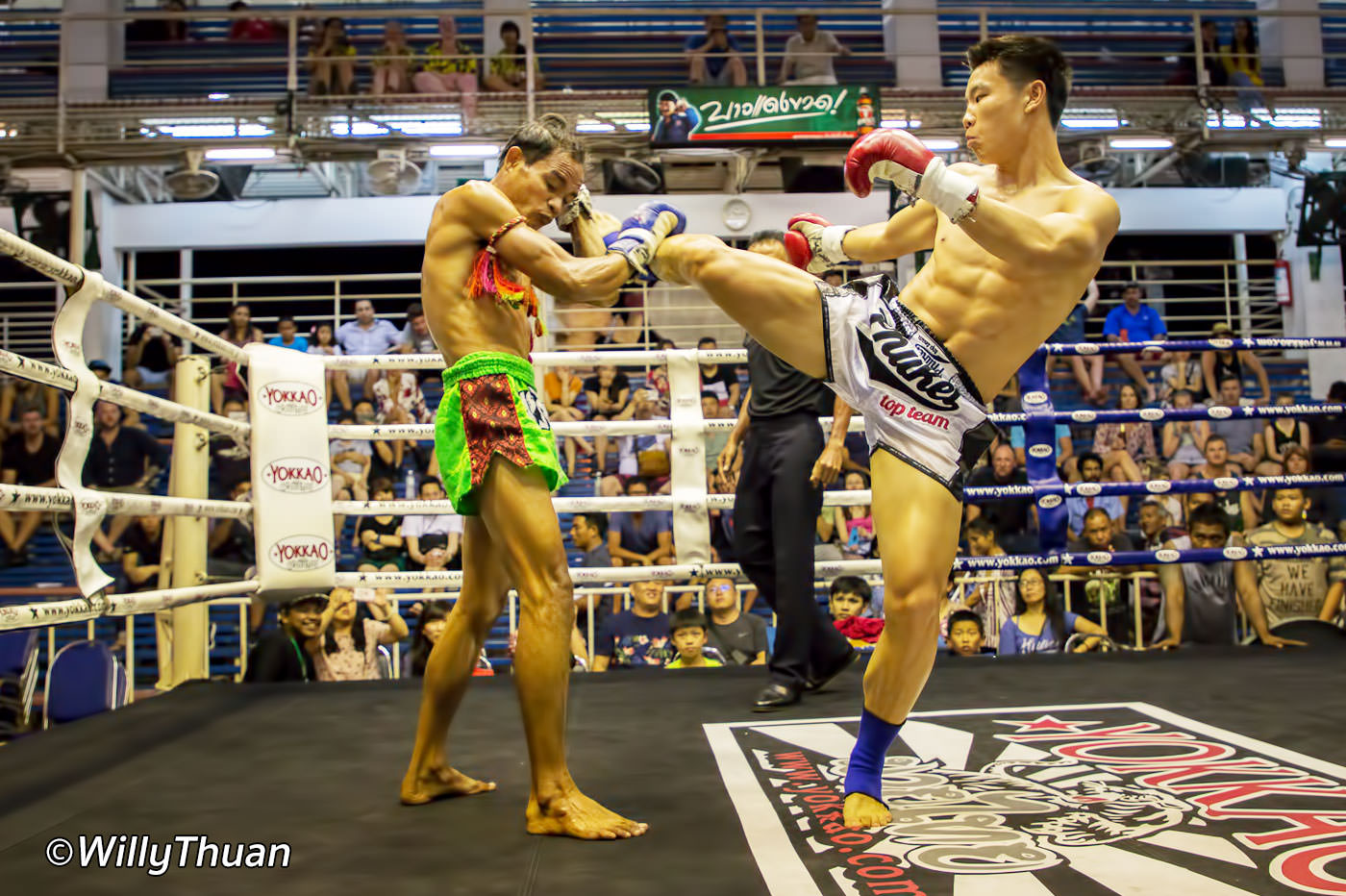 I'm not a big fan so I only stay for an hour when reviewing Muay Thai fights. One thing that seems obvious to me each time is the fighting style. Thai fighters have a style that looks like martial art while foreigners seem to use brute force and as I witnessed it, even rage. They do win but lack elegance in the mid categories. At a higher level, things change and advanced fighters demonstrate how traditional Muay Thai can deliver serious power, no matter what nationality.
So ultimately, it's a popular attraction but it remains expensive and relatively violent, so it's not to everyone's taste.
---
Bangla Boxing Stadium Info
Location: Patong Beach, just behind Jungceylon shopping mall
Address: 155 155/1 Phangmuang Sai Kor Road, Pa Tong, Kathu District, Phuket 83150
Open: Wednesday, Friday, and Sunday
Matches: 8 fights, starting at 9 pm (entire competition 2 to 2.30 hours)
Phone: 064-061-5050 / 064-128-3395 / 064-138-3130
Prices: Stadium 1,700 baht, Ringside 2,000, VIP 2,500
---
Bangla Boxing Stadium Map
You May Also Like
Things to Do at Night in Phuket
More places to visit