Where to Train for Muay Thai in Phuket?
Muay Thai Training in Phuket and Thai Boxing Training Camps – It has been a while since I wanted to know how a Muay Thai Training Camp works. After watching several Thai boxing fights you really realize that Muay Thai is a martial art that requires long training and advanced skills. So I stopped in one Muay Thai Camp I saw a while back in Nai Harn and asked a few questions.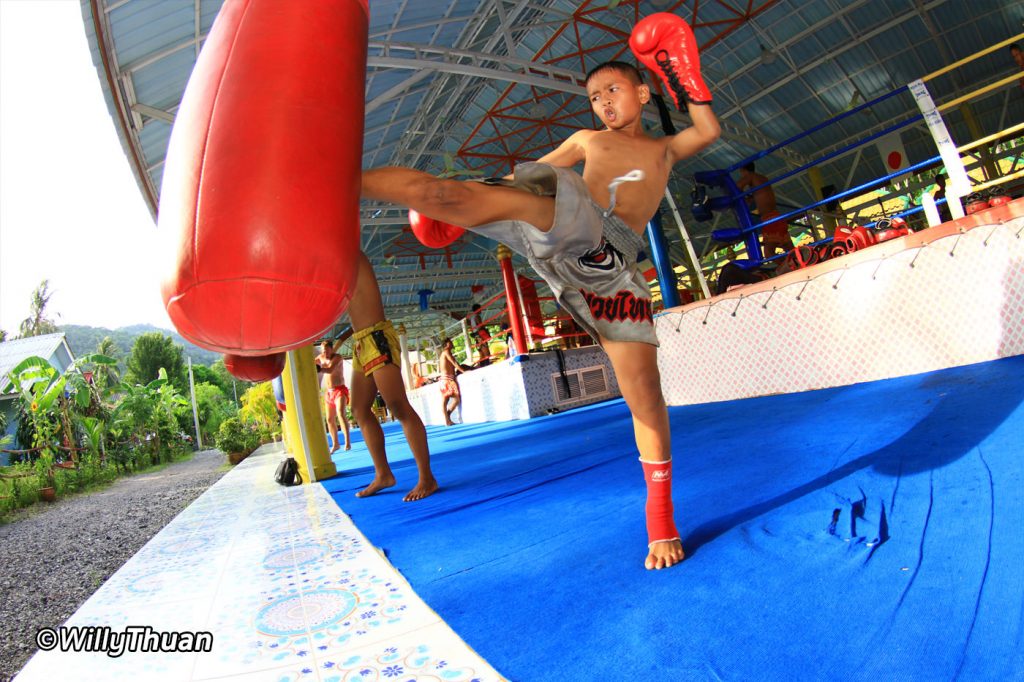 Muay Thai in Phuket is serious business, not a 'mild' kind of training. Trainers are Thai boxing champions or ex-champions and they will push you hard in the right direction. Get ready to sweat. A lot. The real action happens in a covered stadium sheltering two rings and around the rings, sets of hitting bags and fitness equipment are here to bring you to your top condition.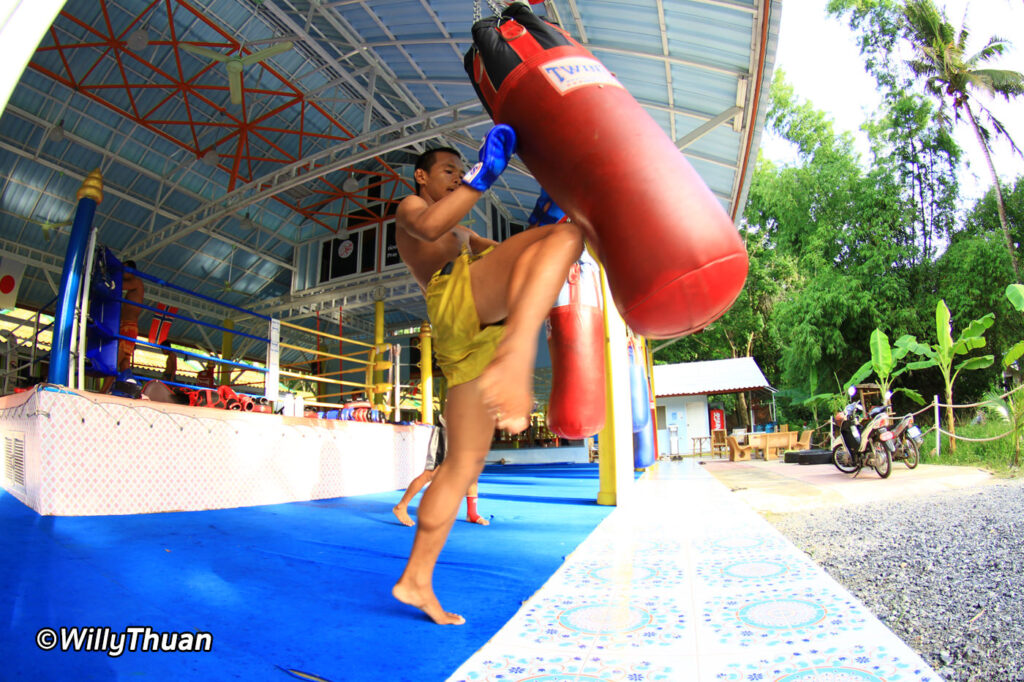 Depending on your level of commitment, you can train from 1 to 3 hours per session, once or twice a day. Usually starting from 7 am to 10.30 am, then again in the afternoon from 3.30 pm to 7 pm.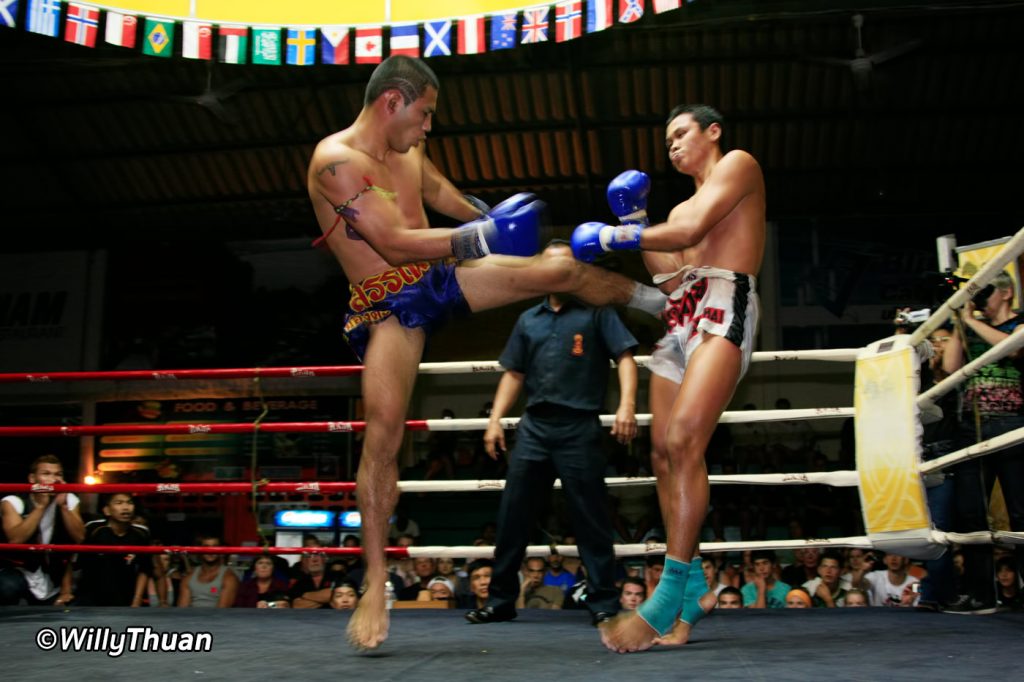 A Muay Thai session starts with running up to one hour followed by skipping then stretching. Boxing practice then really starts with 'Shadowboxing' (boxing movements practice), bag and pads hitting using hands, elbows, knees and legs. Once you are done, the last part is to try your moves with a real opponent, a partner in this case since you are not really hitting him but his boxing pads. This will give you the 'real feel' and you'll see if what you've been learning works… or not.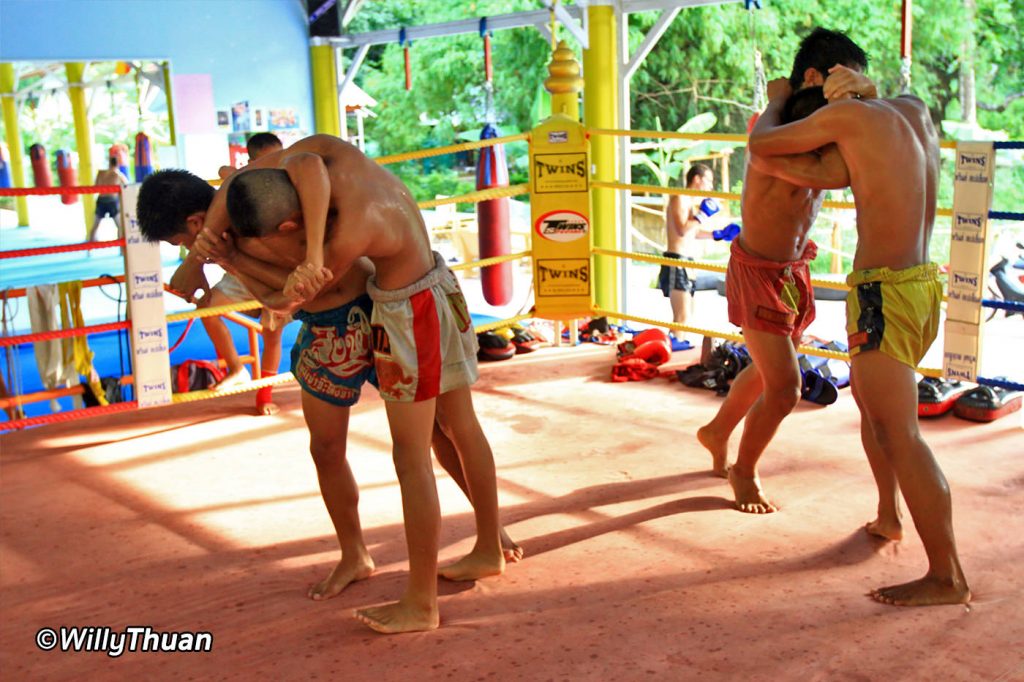 To end the training session, strengthening and conditioning at the fitness area. Every 10 minutes, a coach blows a whistle and everyone has to get down on the floor (carpeted) and do several sets of push-ups.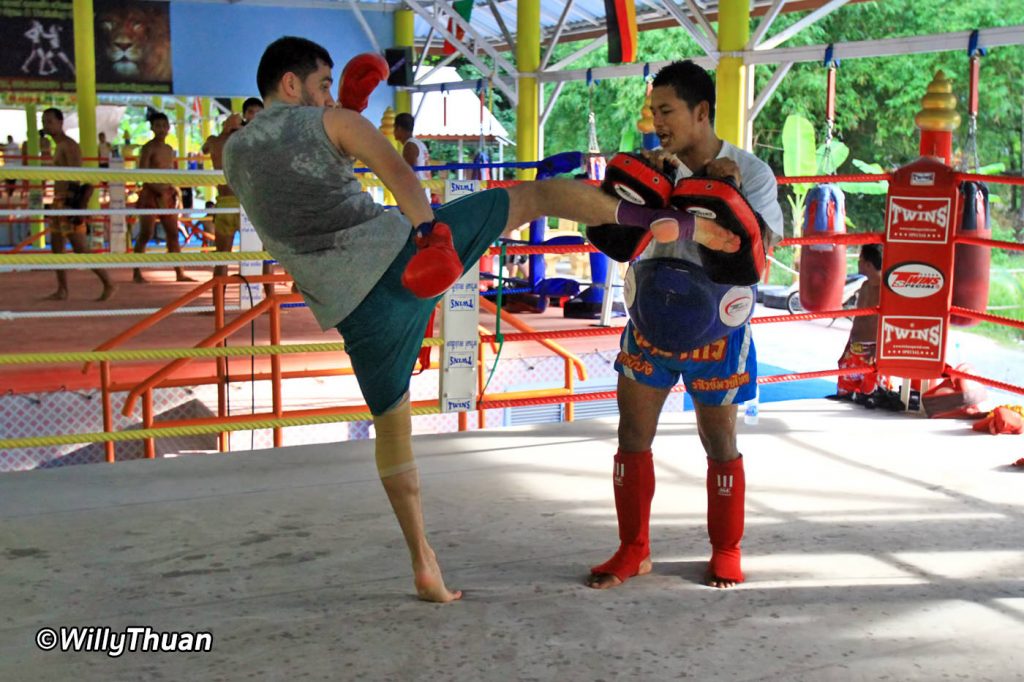 But seriously, Muay Thai is really intense and if you should only consider such training if you are in good health and ready to give 100%. You might want to go for a 'try out session' and you will know if this is a sport for you or not.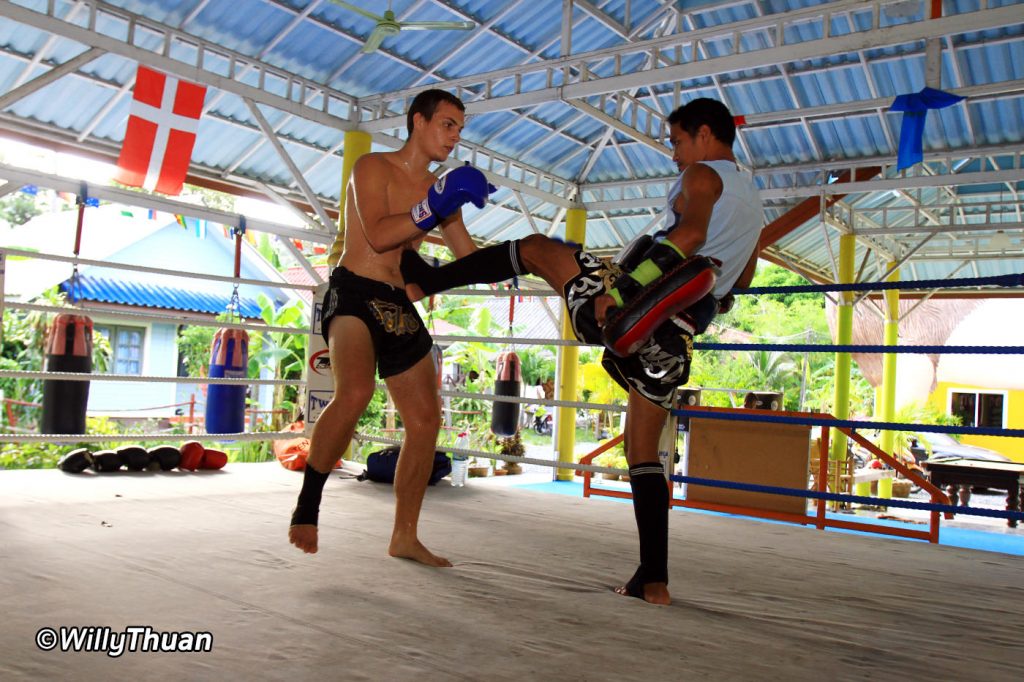 Prices usually start at 300 baht per session, 500 for two sessions a day. If you really want to dedicate a whole week to rebuild the new you: 1,750 Baht for 1 session and 2,500 Baht for 2 sessions a day. Then you can go crazy with a full month, but you might better consider the VIP training or the 10 times training option tat 2,500 Baht that allows you to manage your time as you see fit.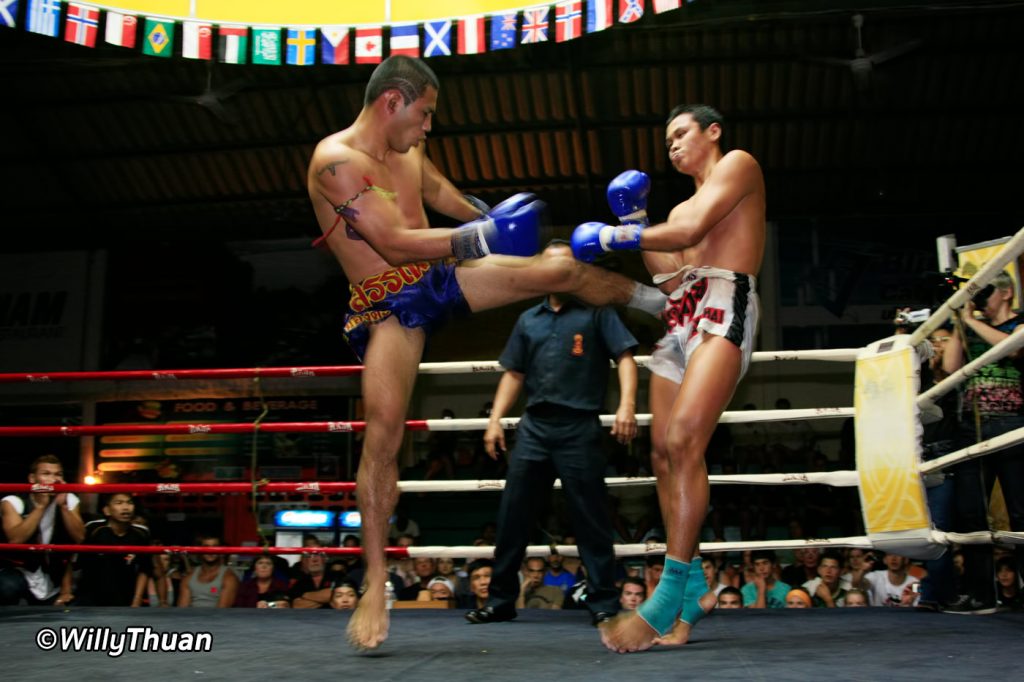 And a day will come you will want to put you fresh training to the test and go for the real fight! This can be organized for you at one of the two Patong Boxing Stadiums. If you go there, you will always see some 'Farang' fighters and they actually win more often than you one might think! But you can tell Thai Muay Thai is not just about kicking and punching as hard as you can, it really comes with a technique you only can appreciate from top fighters.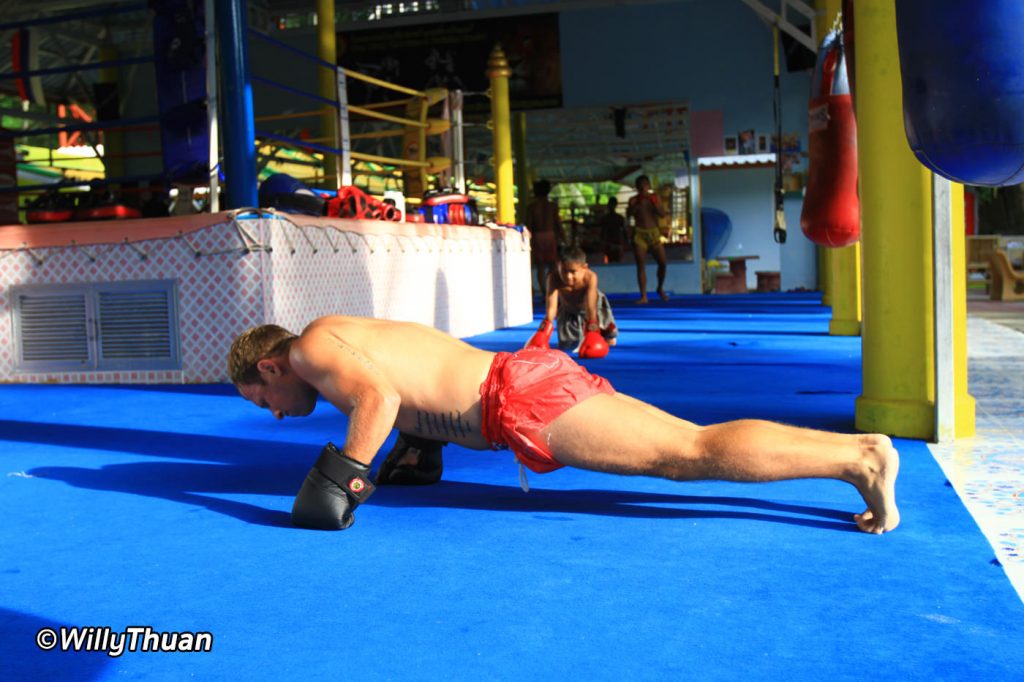 Bottom line: Would I recommend such training camp to a friend who is into martial arts? Certainly. Am I going to sign up for Muay Thai intensive training tomorrow? Not a chance, I'm way too lazy for that!
---
Muay Thai Training Camps Map
---
More about Muay Thai in Phuket