There is a surprisingly wide range of land sports and land activities to enjoy in Phuket if spending your day on the beach and exploring the islands are not enough for you. As Phuket is an island, you can expect to find a lot of water sports, but there are a lot of land activities too. Some are truly physical, and others are easygoing and can be enjoyed with the family.
Land Sports in Phuket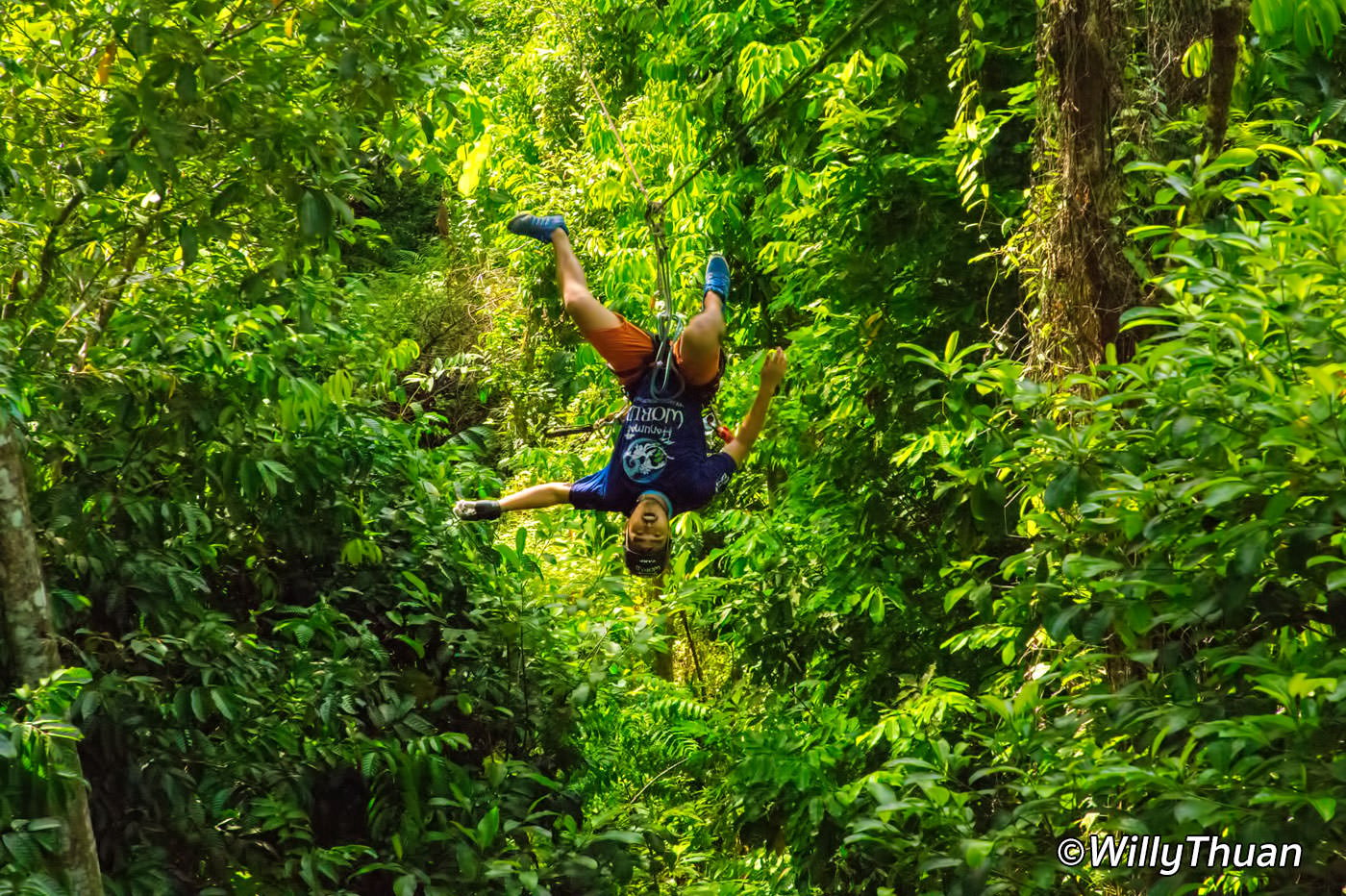 Zipline is a fun activity for all ages, set in the jungle near Patong Beach. It's a fun way to spend a cloudy afternoon or if you had enough lazy afternoons on the beach. Safety is taken seriously, and it is perfect for friends or families to have an adrenaline blast.
Phuket 101 receives 250,000 monthly visitors on average (500,000 pageviews/month).
If you wish to advertise on this space or other options available on Phuket 101, just contact us.
Muay Thai is an increasingly popular martial art, and staying in Phuket is the perfect opportunity to give it a try if you haven't yet, or organise an entire stay for serious training in one of the many Muay Thai camps available around the island.
Many visitors to Phuket want to keep up their exercise routines, and large resorts usually feature well-equipped fitness rooms, but if the equipment is not serious for you or if your hotel doesn't have any, here is a list of fitness clubs available on the island.
Similarly, large hotels often offer yoga sessions, but if you want to take it to the next level, you also can join one of the yoga classes listed on our page.
There are 7 golf courses on the island and 2 more in Phang Nga province, a bit further north outside Phuket, so you are spoilt for choice if you are intending to play golf in Phuket. The most popular are Red Mountain and Blue Canyon Country Club.
6. ATV
ATV is an easy activity available in many parts of Phuket, one is near Patong Beach on the way to Karon Beach, one is on the east coast on the way to Bang Pae waterfall, and the most popular one is on the way to the Big Buddha.
There are two Go-Kart tracks in Phuket and both are located at the foot of the hill before Patong Beach: Patong Go-Kart Speedway and Phuket Kart Speedway.
8. Mini Golf
Mini Golf is not exactly a sport but it is a fun land activity to share with friends and family. During normal times, there are two mini-golf on the island: Dino Park Mini Golf in Kata Beach and Adventure Mini Golf in Bangtao Beach but at this time, only Adventure Mini Golf is still open.
---
---
More reading