What Water Activities Can You Do in Phuket?
There are a lot of water activities in Phuket to add some action to your holiday. The range goes from easy stuff like parasailing, all the way to real action sports like surfing and wakeboarding. Surf is only popular during the rainy season when waves are big enough, which is not often. Those noisy jetskis are thankfully limited to some areas of some beaches, but accidents still happen too often. Same goes with parasailing. Kayaking is very popular in Phang Nga Bay, the smoothest way to explore the fantastic limestones caves and cliffs.
---
Phuket is an excellent place for snorkelling and the beaches with rocky ends or rocks under the surface are great to observe sea life. Among the 40 beaches available in Phuket, we identified 11 that are great for this activity. You may find snorkelling rental on some of these beaches (we saw some on Ao Sane Beach), but it is easy, cheap and probably more hygienic to buy your gear in one of the many shops selling these on the main beaches around the island. If you need a lifejacket, that is another story, ask your hotel. There are also some great day trips to islands nearby for an even better experience. Just remember not to feed the fish and not to touch or collect coral or shells from the sea, it is strictly illegal. Find out about the 11 Best snorkelling beaches in Phuket.
---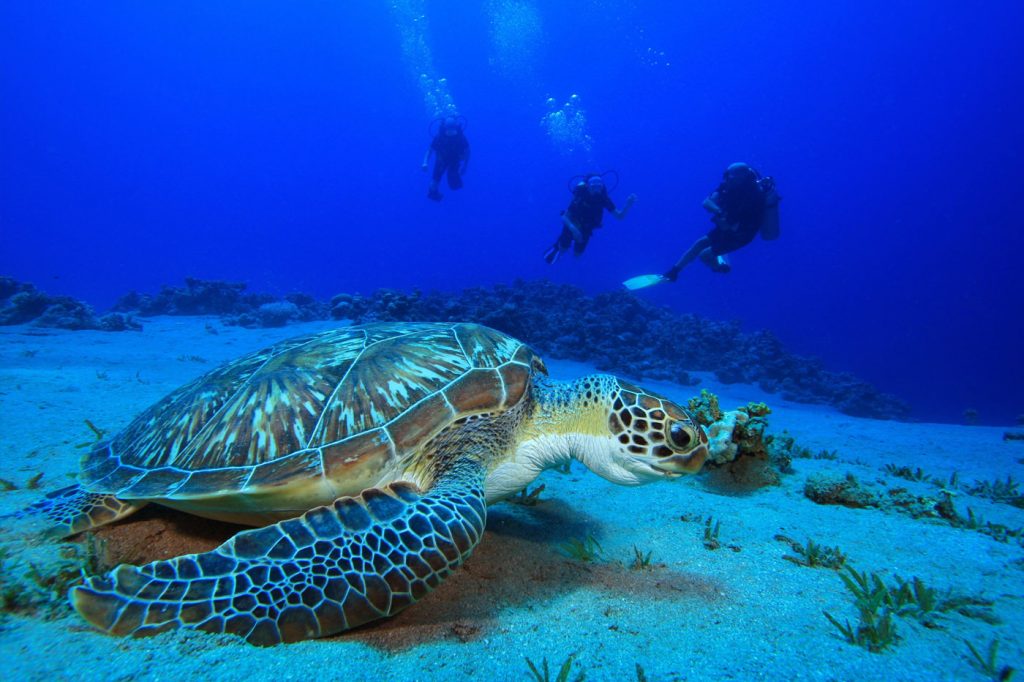 Phuket and the many islands around are a diver's paradise. Water is warm and clear (most of the time), diving is available all year round, and there are more dive centres than you will ever need. You can be a total beginner or an advanced diver, there will be a dive option for you, from Nitrox to Wreck diving, as a day trip or liveaboards cruises for all budget. Read more about diving in Phuket and see the Best Dive Centers in Phuket
---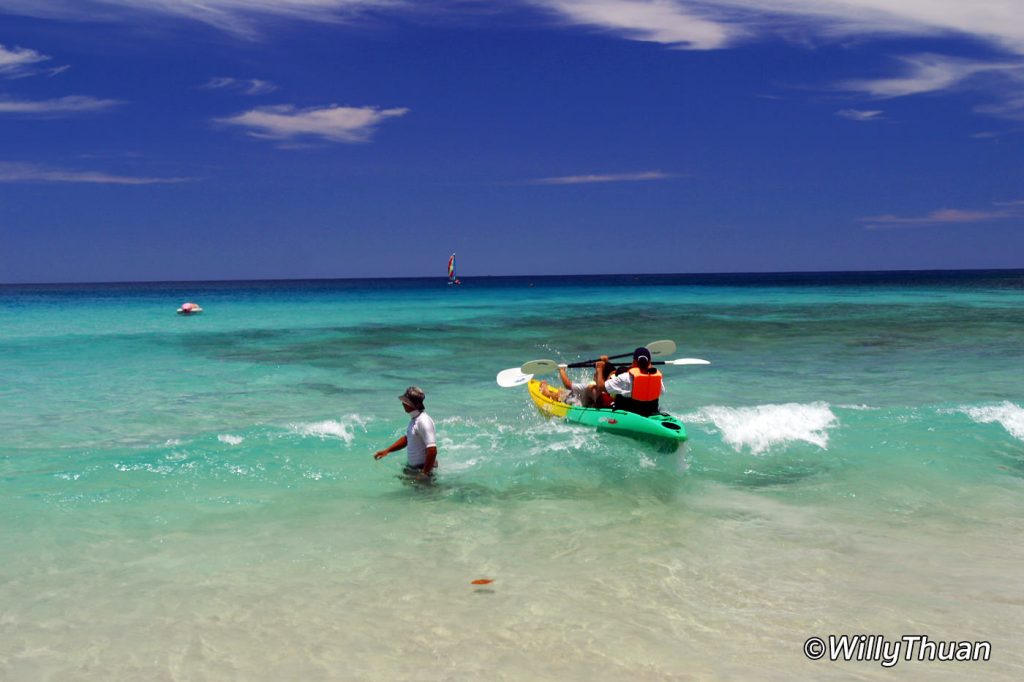 There are two ways to enjoy kayaking in Phuket. First, you rent from some beaches or borrow from your hotel (usually luxury hotels) and use to play on the beach. It can be quite physical, but it is up to your stamina. Just remember that if the sea is quiet and inviting during high season (December to May), it can be rough during low season, even if the sky is bright blue.
Then you can try kayaking in Phang Nga Bay, which is not an activity since the guide that accompanies you around the limestones cliffs usually does the paddling for you when booking a day trip.