Where to Kitesurf in Phuket
Kitesurfing, an exhilarating water sport that combines elements of surfing, wakeboarding, and kite flying, has gained popularity on the beautiful island of Phuket. Phuket offers kitesurfing enthusiasts a perfect blend of stunning beaches, warm water, and a holiday atmosphere that lasts throughout the year, making it an ideal destination to learn and practice this exciting sport. Here are a few reasons why Phuket is a great place to enjoy kitesurfing.
Warm Water All Year Round
Phuket benefits from its tropical climate, ensuring warm blue waters year-round. The temperature averages around 28-30 degrees Celsius (82-86 degrees Fahrenheit), making it a comfortable and inviting environment for kitesurfing. The pleasant water temperature eliminates the need for wetsuits, allowing riders to fully enjoy the freedom and excitement of the sport.
Consistent Winds
Phuket experiences reliable and consistent winds, which are essential for kitesurfing. During the high season from November to April, the northeast winds provide steady breezes ranging from 10 to 20 knots, creating the perfect conditions for kitesurfers to ride across the water. These prevailing winds, combined with the favourable geographical features of Phuket, offer a stable and enjoyable kitesurfing experience.
Holiday Atmosphere on a Tropical Island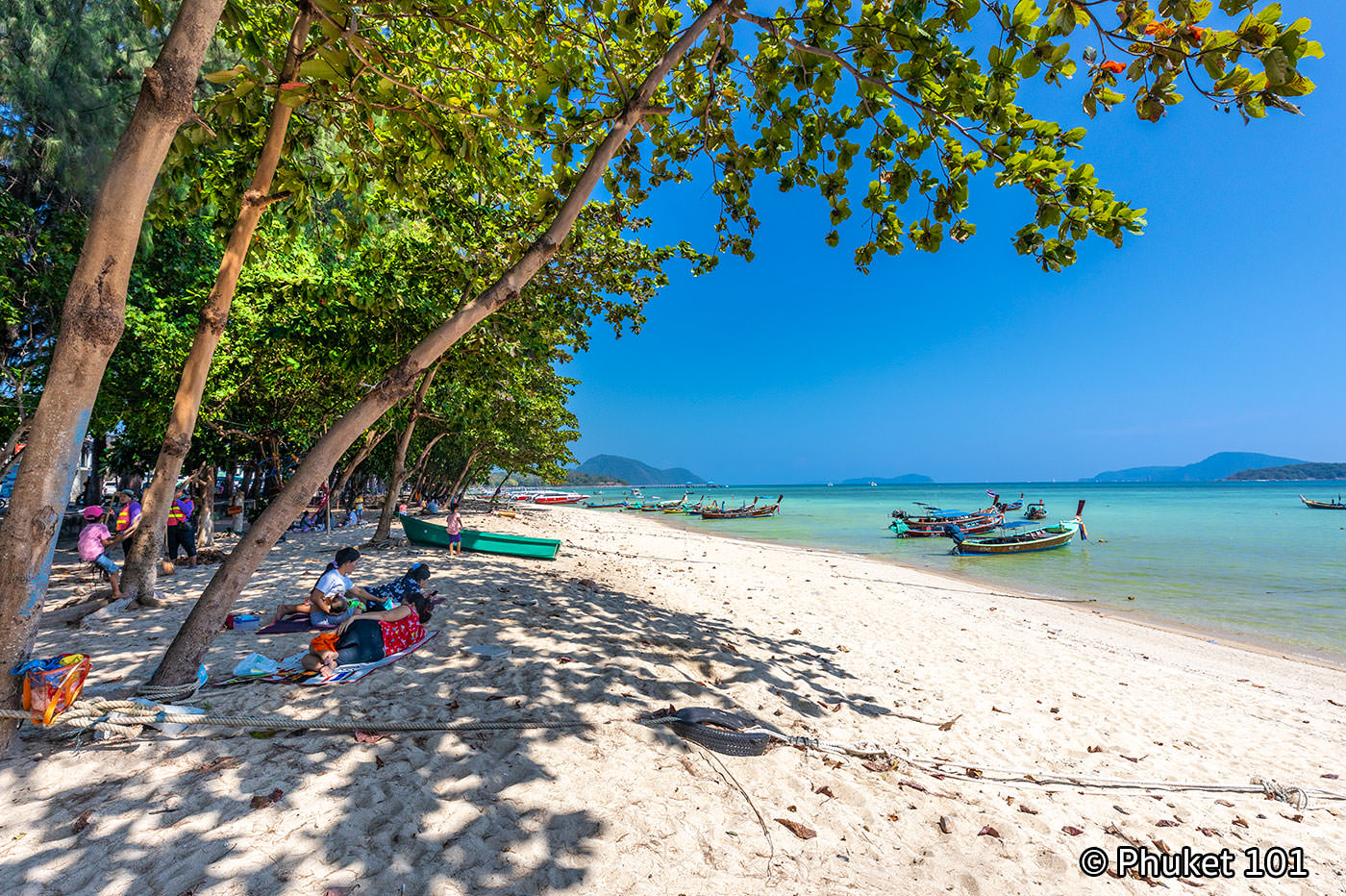 Phuket is renowned as a popular tourist destination, attracting visitors from all over the world. The island's vibrant atmosphere, lively nightlife, and abundance of tourist facilities make it an attractive choice for kitesurfers seeking a well-rounded experience. Whether you are a beginner taking your first lessons or an experienced kitesurfer looking for new challenges, Phuket offers a range of accommodation options, restaurants, and entertainment venues to cater to every taste. The island's diverse cultural heritage and rich history also add an extra dimension to the overall holiday experience.
Best Seasons to Enjoy Kitesurfing in Phuket:
The High Season
The high season, from November to April, is the most popular time to learn to kitesurf when the wind is coming from the North East, ideal for kitesurfing in Rawai in the south of the island. During this period, the northeast monsoon winds prevail, bringing consistent and favourable wind speeds ranging from 10 to 20 knots. The weather is generally sunny with temperatures averaging around 28-30 degrees Celsius (82-86 degrees Fahrenheit).
The Low Season
The low season, from May to October, is great for kitesurfing on Nai Yang Beach on the north side where the bay is more protected from the waves and strong currents. The southwest monsoon winds bring intermittent gusts, creating challenging yet exciting conditions for experienced riders. It's worth noting that during this season, the weather may be slightly rainier, but the water remains warm and inviting for kitesurfing enthusiasts.
Best Locations in Phuket (Rawai and Nai Yang Beach):
Phuket offers several fantastic locations for kitesurfing, but two spots that stand out are Rawai Beach and Nai Yang Beach.
Rawai Beach, situated on the southeastern coast of Phuket, provides a wide sandy expanse with relatively calm waters, making it an ideal spot for beginners and those looking for a more relaxed kitesurfing experience. The beach offers a gradual depth increase, allowing riders to comfortably practice their skills.
Nai Yang Beach, located on the northwestern coast, is another popular kitesurfing spot. It boasts expansive sandy shores and clear waters, perfect for riders of all levels. The consistent winds and ample space make Nai Yang Beach an excellent location for both freestyle tricks and long-distance kitesurfing sessions. Additionally, both locations offer kite schools and rental services, ensuring that visitors have access to the necessary equipment and guidance to enjoy their kitesurfing adventures in Phuket.
Wingfoiling
Wingfoiling is a water sport that combines windsurfing and hydrofoil technology. By lifting the board above the water's surface, wingfoiling allows for smooth gliding and incredible speeds, creating a unique and thrilling experience on the water. Wingfoiling is easy to learn with a few lessons and very safe to practice in many wind conditions and can be practised all year round in Phuket.
Summary
Phuket's combination of stunning beaches, warm water, consistent winds, and year-round holiday atmosphere make it an ideal destination for kitesurfing enthusiasts. Whether you are a beginner looking to learn the sport or an experienced rider, Phuket offers the perfect setting to enjoy kitesurfing in a tropical paradise.
Kitesurfing Location Map
Kite Surfing Schools in Phuket
Kiteboarding Asia
Kiteboarding Asia offers kitesurfing lessons in two locations: Rawai and Nai Yang.
Rawai is open all year round, and we teach and kitesurf here from November to April when the wind is side onshore in a shallow water lagoon. Rawai is also great for wingfoiling lessons throughout the year, ensuring fun and safe experiences for all ages. Rain or shine, join us in our beautiful bay for an unforgettable time!
Nai Yang Shop is open from May to October, perfect for kitesurfing with its stunning national park scenery and flat water lagoon, offering lessons and thrilling waves for advanced riders.
Location: Rawai
Adress: 16, 26 Wiset Rd, Rawai, Amphoe Mueang Phuket, Phuket 83130
Website: https://www.kiteboardingasia.com/
Whatsapp: +66815914594
Phuket 101 receives 250,000 monthly visitors on average (500,000 pageviews/month).
If you wish to advertise on this space or other options available on Phuket 101, just contact us.