Frequent Questions About Muay Thai Training in Phuket
1. How do I know if Muay Thai is for me?
You won't unless you try it! There are a few options if you have never tried the sport before. Firstly, you could take a couple of 1 on 1 sessions at a gym local to your home. In recent years the popularity of Muay Thai has surged, so there is bound to be a facility near you that offers classes. Secondly, you can use your first time in Thailand to test the water. Use the bulk of your holiday to see the sights, taste the cuisine etc., but while you're there, drop in to a local gym (you won't have difficulty finding one). You can book a group session or, if you are shy, a 1 on 1 with a local trainer. This will give you an authentic taste and allow you to decide whether you want to commit more time in the future. Lastly, you can always just get stuck in, make the most of it and decide later whether you like it or not! Many people have done just that and never looked back.
---
2. What can I expect from my first time at a Muay Thai camp?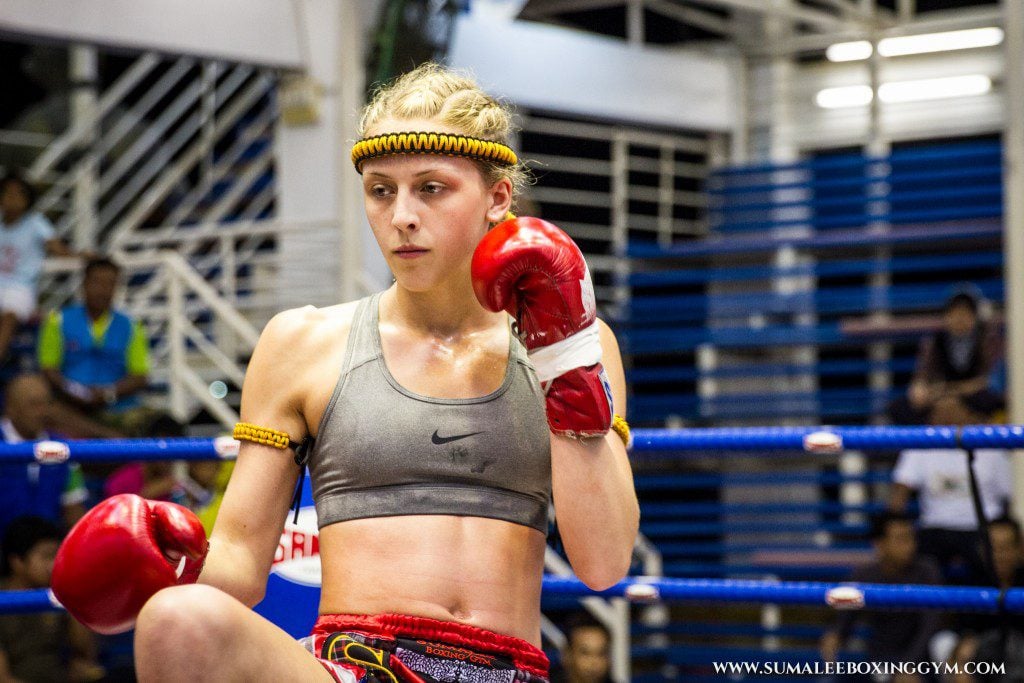 You can expect a friendly atmosphere among the guests, trainers and owners. We have found Muay Thai very different to sports like MMA (Mixed Martial Arts). There is a very inclusive atmosphere, especially when one stays in a camp for some time. The trainers and other guests become like family, which is why patrons will return again and again to the same gyms.
---
3. What are the cost options?
Most gyms will have a variety of options when it comes to different packages. You can expect to find a basic package which includes accommodation and group training from 1,000 baht a day to 45,000 baht a month, all the way up to deluxe accommodation with yoga retreat and meals included for 12,240 baht a week to 65,000 baht a month. It really depends on your budget, the length of stay and how much you want to get out of your stay.
---
4. Is there a physical condition required?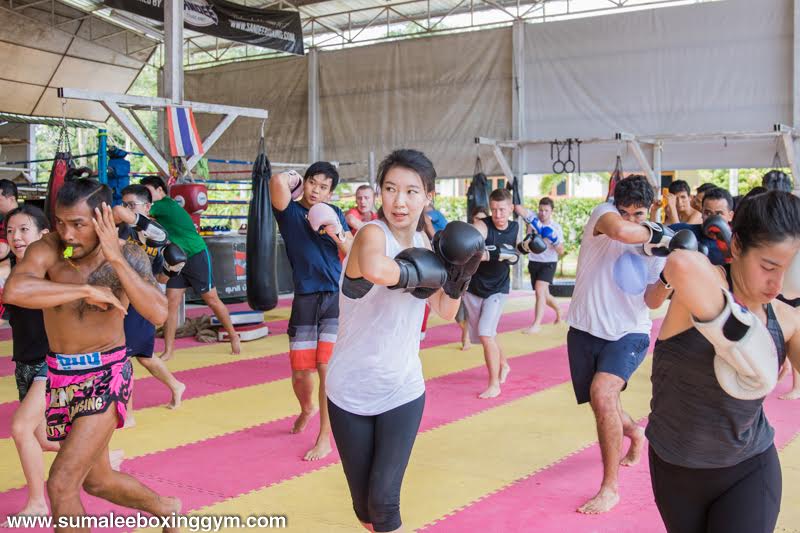 The gyms will cater to each individual based on their experience and level of fitness. Thai boxing is very physically demanding. When you are undertaking 3-4 hours of intense training a day, 6 days a week it would definitely be an advantage for a basic level of fitness. We are not talking marathon competitor but being able to complete a 3-5km jog wouldn't go amiss. The more cardio vascular fitness you have when you arrive, the more you will get out of the training experience.
---
5. How long do most travellers stay at a training facility?
Length of stay varies a great deal. If you really want to achieve better condition and learn a lot, a stay of one month or more is recommended. It is not unusual to find people who only stay a few days and similarly there are others who stay for a year or more. It all depends on what you want to achieve.
---
---
6. What are the options and costs available?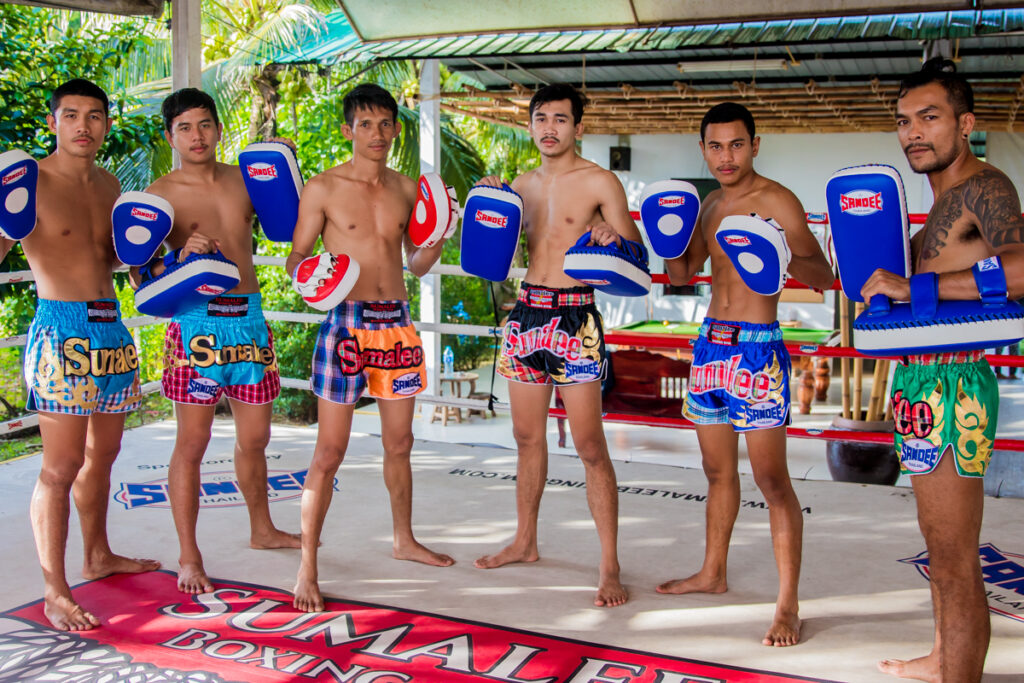 A wide range of Muay Thai training facilities is available and accordingly there is a wide range of prices. A one off training session is likely to cost between 300 and 500 baht. One to one lessons can be anything between 500 and 1,000 baht. A stay in a basic shared room can be as little as 6,000 baht a week. Even more luxurious rooms at 12,000 baht for a week are relatively inexpensive considering the level of training you get for your money.
---
7. How often do people give up and can I change to an easier program?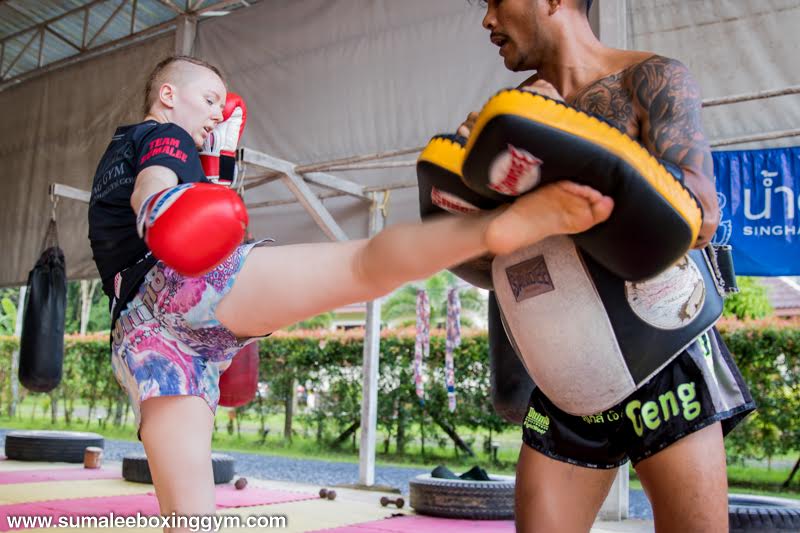 People don't generally 'give up' and go home. The majority have too much fun to consider that. You are not signing up for SAS recruitment here. You will go at your own speed and programs aren't generally based on level of difficulty. You will be pushed, as that is how you progress, but you won't be pushed into anything which is beyond you. The sessions are challenging but a great deal of fun too. If you find you have chosen a package which involves too much training in any one day. You can always drop one of the sessions, either private or group training. Nothing is obligatory.
---
8. How does a typical day look?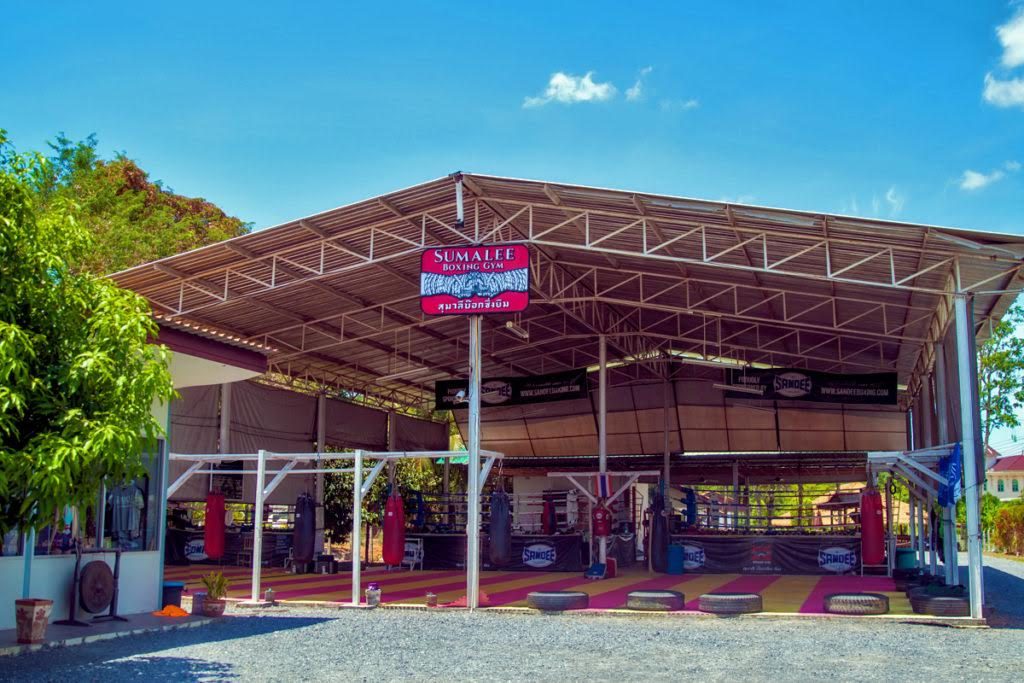 A typical Muay Thai training day consists of an early morning rise (6.30-7.00) and perhaps a strong coffee, followed by a 3-5km run with the rest of the people who train at your chosen gym (for those that don't want to run, skipping is another option). The first training session usually start around 7.30am and this will last an hour and a half to two hours. Following this most people will get showered off and head for breakfast where you can chat with the other guests about the sessions or get beaten on the pool table by one of the trainers.
A lot of the guests will hang around the gym and relax most of the day or stay fairly local, perhaps wandering around the local community and take in some sights. On training days, the time between training sessions is a time to recuperate. Refueling at lunch time is very important for you to be ready at 4pm for afternoon training.
This is another two-hour session before you start to unwind in the evening. A time to sit back and take stock of what your trainer has taught you. Maybe you can relax with a local brew and watch the sun set. You can then retire to your room to watch a film or read book ready for another day.
---
9. What are the pitfalls to avoid?
Don't bite more than you can chew. Generally unconditioned folks book a three week stay with bells on top. They train twice a day, have private sessions, use the weight training gym and then try to see all of Thailand at the same time. They restrict what they eat in attempt to shift some pounds and they get injured very quickly, feel miserable and cannot enjoy their time at the camp or get ill.
---
---
10. How can you maximize your experience?
Take things slowly. If you are not in the best shape, do not kid yourself into thinking you are going to be the next John Wayne Parr in a month. Heed what I said in the last point. Only take on what your body at any moment in time can handle. You will enjoy yourself more, you will stay injury free and you will leave yourself more time to get out into the local area see what Thailand has to offer.
---
11. How can you balance your holiday?
If you intend to train as well as sightseeing, then staying for a week or 10 days won't really allow you to get the most from your stay. Following training make sure you refuel and rest so you are ready for the next session. If you have specific sights you want to see or you just want to get out and enjoy the, you should set aside a day or two to do that. That way you can get the most out of your training and your holiday. Don't forget, on Sundays the gyms are closed making it a good day to reserve for being a tourist.
---
Phone: 088 017 3018
Location: 234 Moo 3, Soi Hua Tha, Sri Sunthon Road, Thalang, Phuket 83110
Phone/WhatsApp: +66 65 775 5391
Instagram: https://www.instagram.com/sumaleeboxinggym
Facebook: https://www.facebook.com/SumaleeBoxingGym/
Website: sumaleeboxinggym.com
---
Sumalee Boxing Gym Map
---
This article was kindly written by Sam Miller of Sumalee Boxing Gym on a non-commercial basis. Have a look at their website for more information.
---
You may also like