Phuket Simon Cabaret
Phuket Simon Cabaret has been a successful attraction for more than two decades. There is no need to tell you what makes Phuket Simon Cabaret so famous. It's not the stage design or the feathers or shiny costumes, it's not the performance, which by the way is good. No, it is all about the ladyboys phenomenon, and Phuket Simon Cabaret certainly can afford the prettiest ones. So yes, you should add it to your list of things to do while in Phuket. It's definitely worth it.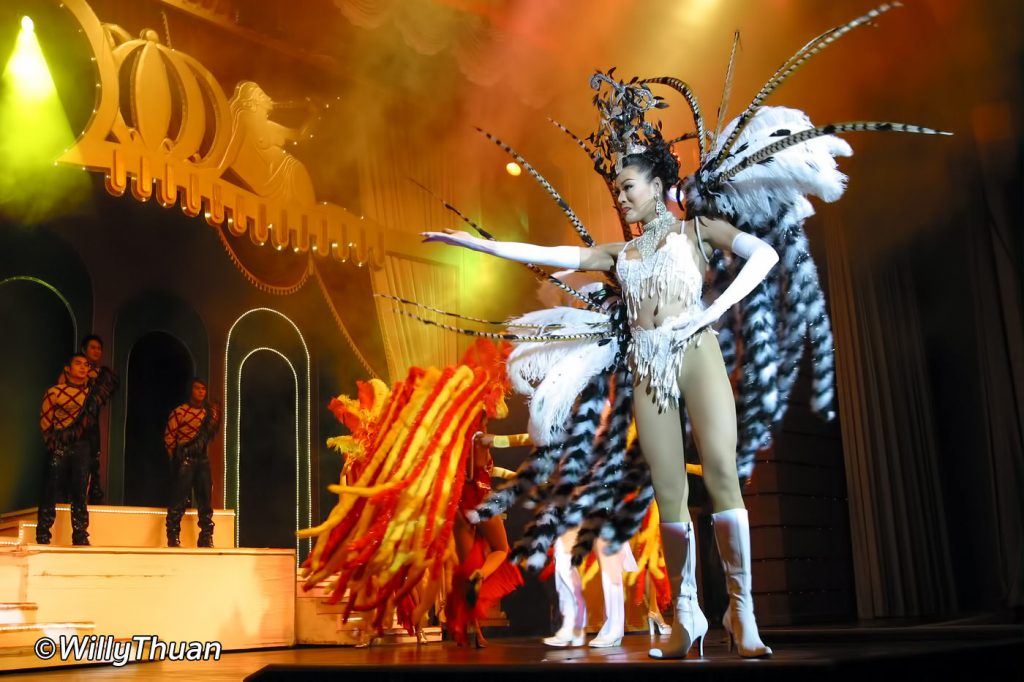 Located just outside Patong Beach on the way to Karon, Phuket Simon Cabaret large amphitheater can accommodate a large amount of spectators. Seating is comfortable, like in a movie theater, but free drinks provided with the entry price are often stale. The stage design is impressive. When it was first built, Patong was a small village and this show felt like a shiny pimple. The show starts a bit too grand, the way they like it over here, but once the first performer enters the stage with these flamboyant costumes, you soon forget the kitsch narrative voice.
Not all dancers at Phuket Simon Cabaret are Ladyboys. They still need men for the couple choreography, but the guys don't get much attention from visitors. Ladyboys steal the whole show. They do have all the features of women, tall, slim, pretty, great body proportions. Add an elaborated make up and a good deal of well practiced facial expressions, and you would fall for it.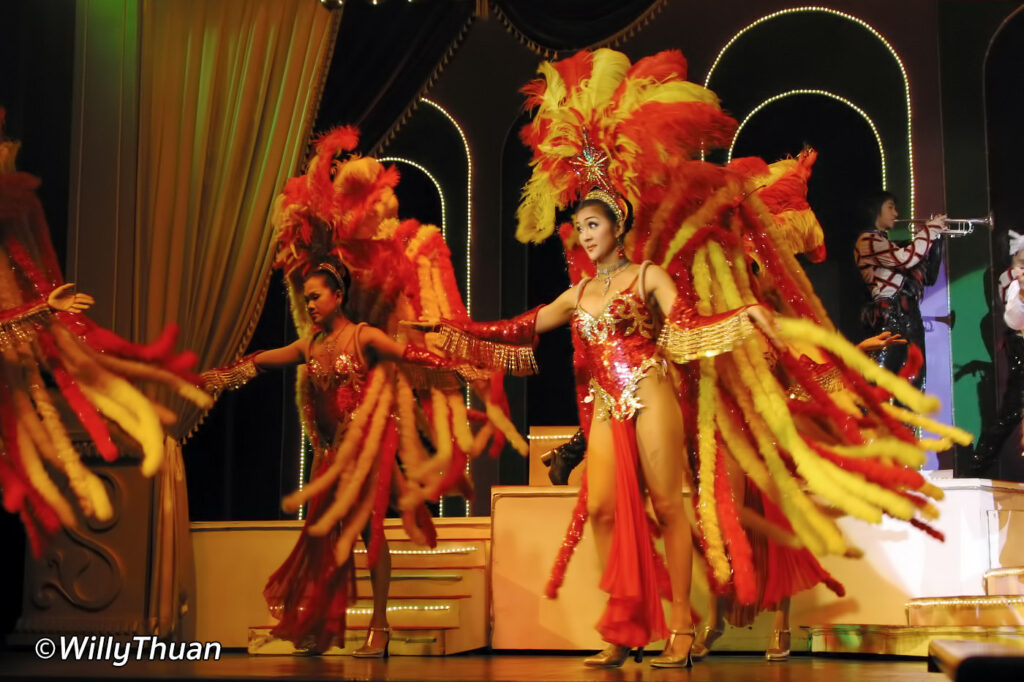 The show is divided in cycles: two large performances, then one in front of the curtain allowing stage set to be changed. All the singing is of course lip-synced. If you get a seat at the middle of first row, you might think you are the lucky one… but wait until the big fat transvestite doing the fun part of the show will rub your face between her fake boobs, probably rewarding you with a big red lipsticked kiss on the forehead.
Phuket Simon Cabaret is a fun show, most people just try to spot any masculinity signs on the dancers, or guess if they would be fooled if they were to meet one of them in a normal environment. (if you are worried about this, read '10 Ways to Spot a Ladyboy").
Once the show ends, the sexy 'girls' will wait at the entrance of the building with a big smile on their faces. This is your chance to get a photo of them or with them. It's also their chance to get some extra cash from you. In any case, a tip will be required, expect to be asked for a 100 baht.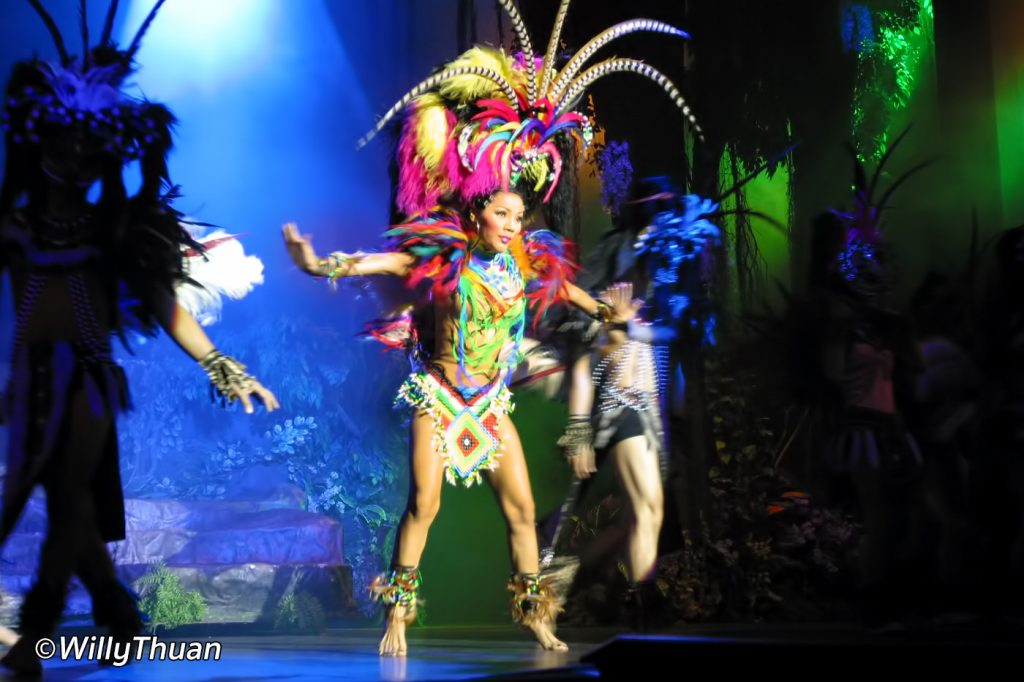 Tips about Simon Cabaret:
You won't be allowed to take photos inside the cabaret. It's not allowed to steal mine from this blog either 🙂
If you don't feel like going to a Vegas Style Ladyboy show, you can go to My Way in Paradise Complex in Patong Beach and enjoy a more modest show that won't cost you more than a drink.
Simon Cabaret Photos
Simon Cabaret Prices
Location: 8 Sirirat Rd, Tambon Patong, Amphoe Kathu, Chang Wat Phuket 83150
Open: 6 pm – 10.30 pm
Phone: 076 342 011
Price: 800 baht for a VIP seat and 700 for a regular seat
Phuket Simon Cabaret Map