What really happens in Phuket Go Go Bars?
The concept of Go Go Bars in Soi Bangla varies a little from bar to bar, but basically always rotates around few common features, so what really happens in there?
Go Go Bars always feature a center elevated stage or two, surrounded by stools and sofas and accessorized with few stainless poles. All around the room you will find sofas and small tables, sometimes on two levels, and loud music will be played with flashing color lights. Few girls permanently dance in a minimalist attire with more or less conviction depending how late and how popular the place is. It usually is pretty quiet before 10pm but later the place will warm up a little as customers start to flow in.
Important Note about Touts:
Touts are not working for bars! Never follow a tout in the street with his little card of whatever he says you will see in the show! It's often no real and you will be charged extra, just walk away! The bars are easy to find (they are actually difficult to miss!)
---
Every now and then, the girls will leave the stage and an elder lady will come up, usually carrying interesting accessories in order to perform all kinds of tricks that will make your jaw drop.
The list is extensive but, except maybe at 'Money Night A Go Go' which also includes a snake show, you will never see all what has been advertised at once, and even at Money Night, the shows and the prices vary so much it's unpredictable.
The show can be more or less well executed depending how experienced is the girl but you are in for a serious surprise (well, let's call them 'ladies' since they are usually way past their prime). Don't try (most of) this at home!. Suzy Wong's, Devil's Playground, Harem and Rock Hard A Go Go are more relying on pretty girls putting on a sensual show.
What you may see inside a Go Go Bar
The Classics:
Whistle Blowing
Pop a balloon with darts 3 meters away
Little bird (looking very sleepy)
Few gold fishes, or some weird eels or even weirder: up to 20 catfishes coming out and back into the fishbowl!
Ugly toads, turtles… you name it
Blow the birthday cake candles (no thank you I'm not hungry… anymore)
Pull a ten meter fluffy string out
and of course: Smoke some cigarettes (up to ten!) but I can't talk about it, since this is a non smoking blog.
More risque:
A garland of needles attached to a strings
Two dozen shaving blades attached to a string… yes, she will let you check if blades are sharp: they are!
Open a bottle of coke…. without a can opener, and not with the hands! (read between the lines) Here too she will ask you to verify if the bottle is real and sealed…
Never saw before but I'm dying to see (from the list on the photo above):
---
Go Go Bars Photos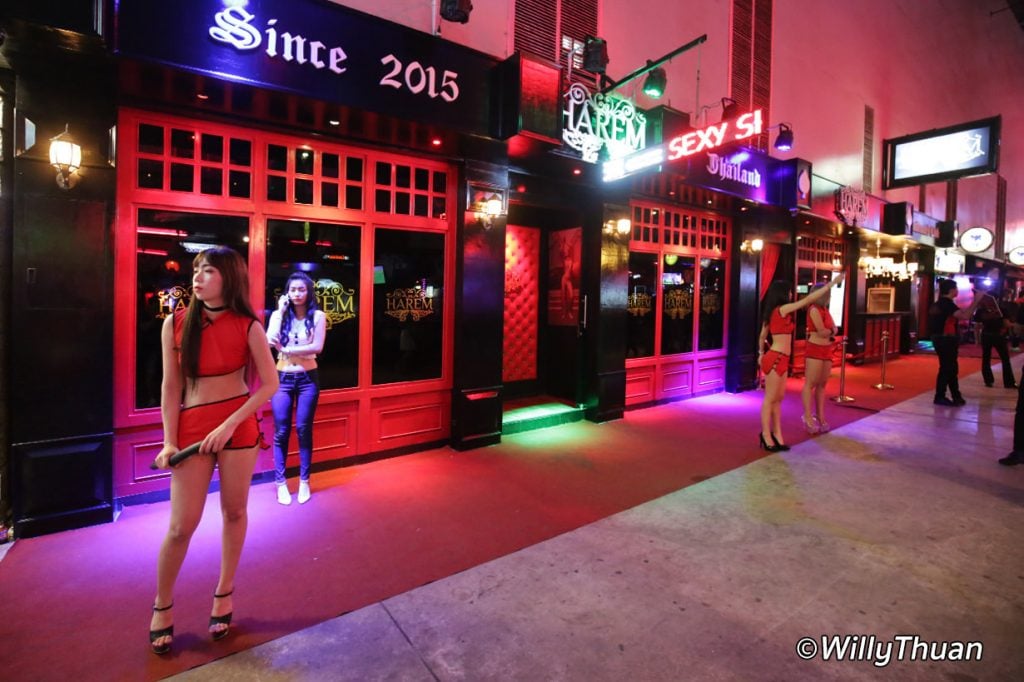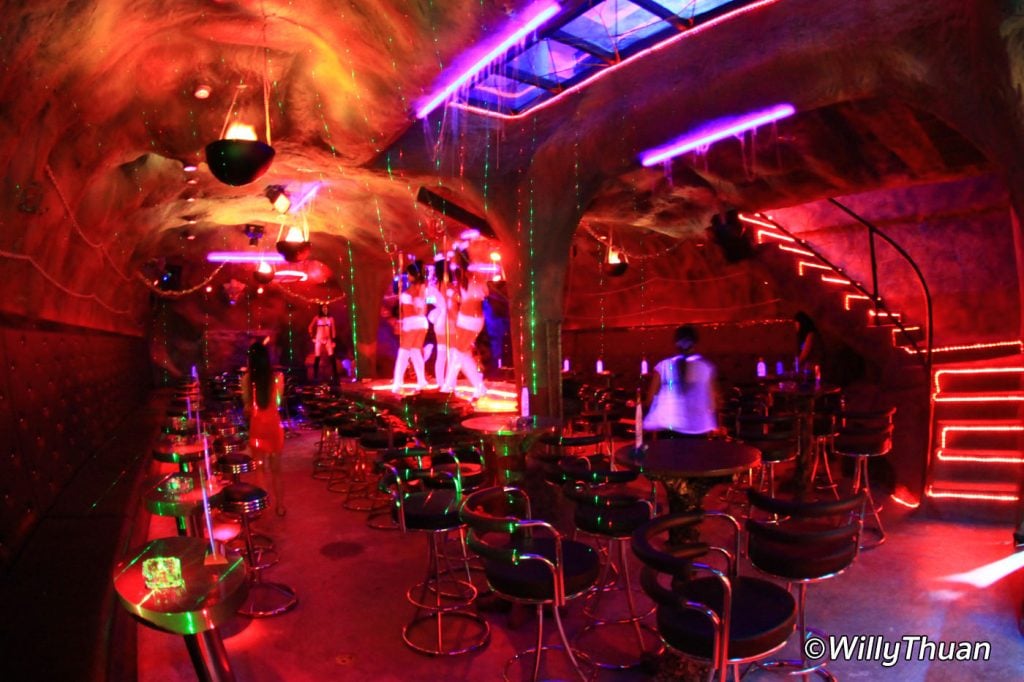 Phuket Go Go Bar map