What Really Happens in Phuket Go Go Bars?
The concept of Go-Go Bars in Soi Bangla varies a little from bar to bar, but it mostly rotates around a few standard features, so what really happens in there?
A Go Go Bar always feature a central elevated stage or two, surrounded by seats, and accessorised with few stainless poles. All around the room, you will find sofas with small tables and flashing colour lights, sometimes on two levels. Gogo bars always play loud music, but nowadays, each bar has its own music style.
Few ladies permanently dance in a minimalist attire with more or less conviction depending on how late and how popular the place is. It usually is pretty quiet before 10 pm, but later the bar will warm up as customers start to arrive.
---
Important Note about Touts:
Touts are not working for bars! Never follow a tout in the street with his little card of whatever he says you will see in the show! It's often not justified, and you will be charged extra, better walk away! The bars are easy to find (they are, in fact, difficult to miss!)
---
Now and then, the girls will leave the stage, and an older lady will come up, usually carrying interesting accessories to perform all kinds of tricks that will make your jaw drop.
The list is extensive but, except maybe at 'Money Night A Go Go' which also includes a snake show, you will never see all that is advertised in a single show. Even at Money Night, the shows and the prices vary so much; it's unpredictable.
The show can be more or less well executed depending on how experienced is the girl, but you are in for a surprise (well, let's call them 'ladies' since they are usually way past their prime). Don't try (most of) this at home!. Suzy Wong's, Devil's Playground, Harem and Rock Hard A Go Go are more relying on pretty girls putting on an exciting show.
---
What you may see inside a Go-Go Bar
The Classics:
Whistle Blowing
Pop a balloon with darts 3 meters away
Little bird (looking very sleepy)
Few goldfishes, or some weird eels or even stranger: up to 20 catfishes are coming out and back into the fishbowl!
Ugly toads, turtles, you name it
Blow the birthday cake candles (no thank you, I'm not hungry anymore)
Pull out a ten-meter string
and of course: Smoke some cigarettes (up to ten!), but I can't talk about it since this is a non-smoking blog.
More risque:
A garland of needles attached to a strings
Two dozen shaving blades attached to a string. Yes, she will let you check if blades are sharp: they are!
Open a bottle of coke without a can opener, and not with the hands! (read between the lines) Here too, she will ask you to verify if the bottle is real and sealed.
Never saw before but I'm dying to see (from the list on the photo above):
---
---
---
Go Go Bars Prices
The entrance of a GoGo bar in Phuket is free. If someone asks for money, change place, there are enough gogo bars in Patong to walk to the next, and the best ones are known and free. Drinks can vary a lot, but beer should not cost more than 100 t0 150 baht (with some margins). A price list is usually brought to you with prices clearly written, and the bill should always come with the drink. If you are not comfortable, pay as you drink. Still the safest option. The more you drink, the more you will lose track of what you ordered!
---
What's a Lady Drink in a Go Go bar?
A lady drink is more than just a regular drink; it costs a bit more than a regular drink because part of the price goes to her as a tip. It's the usual way to thank her for keeping you company since the entrance of the bar is free, and they don't get paid very much. The more lady drinks you buy, the longer she will keep you company. They are are not pushy, and there are no bad surprises, but if you decline, she might go back to the dance floor.
---
What's a Bar Fine?
A bar fine is the fee a customer needs to pay to the bar owner if a dancer decides to leave with that customer, in order to compensate for the missing dancer on stage. Bar fine in a gogo bar can vary between 500 to 3,000 baht, depending on the popularity of the club. And it doesn't have to be what people might think, ladies are frequently invited to nearby nightclubs and birthday parties are frequent.
---
Go Go Bars Photos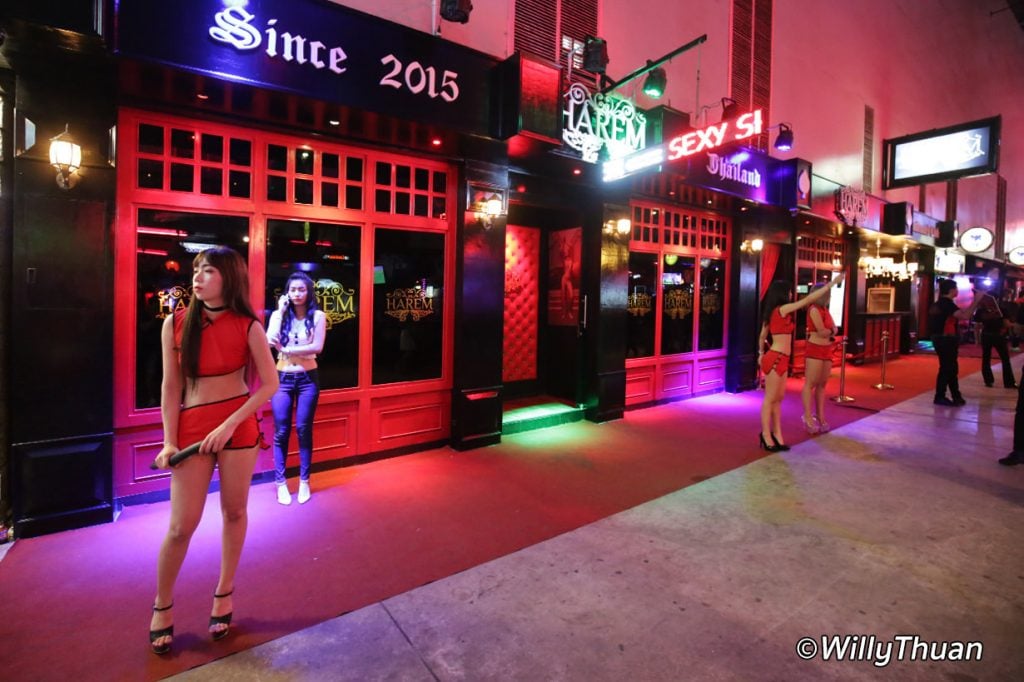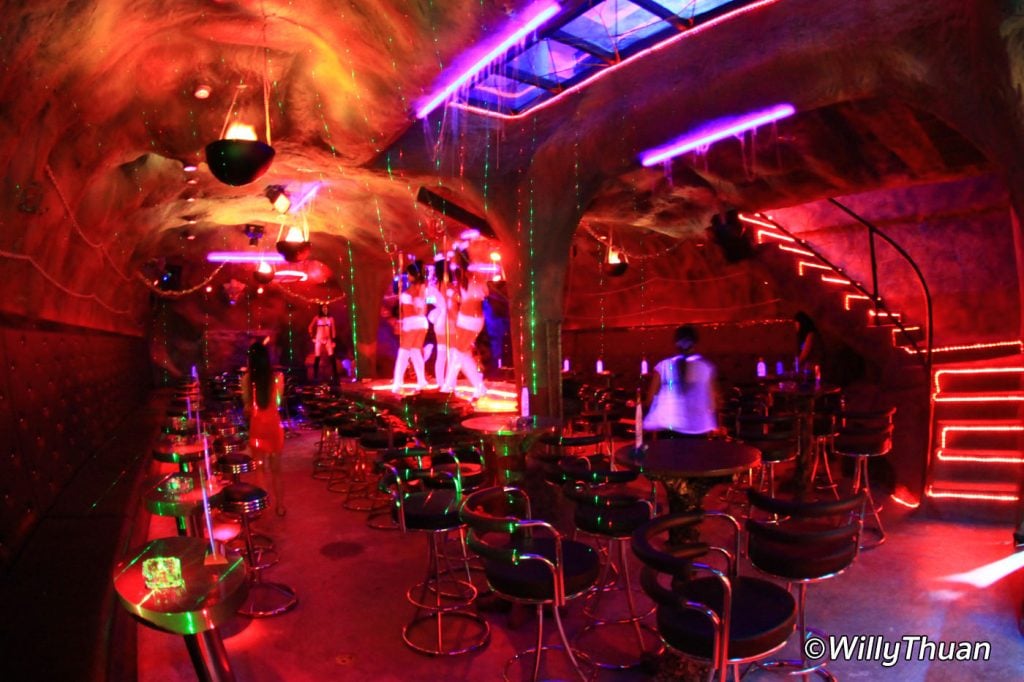 ---
Where are Phuket Go Go Bars?