---
What to do on Soi Seadragon?
---
Soi Seadragon got a major facelift and is no longer this dark old-fashioned alley that reminded a bit of Patpong in Bangkok. Now with two levels, a centrally located DJ booth and some pretty flashy light effects, it looks more like an oversized club. Located in the centre of Soi Bangla, Soi Seadragon is bright, spacey, colourful and fun. Most of the bars and Go Go Bars on each side got renovated as well; some only got a front redesign, some a full refit.
Important Note about Touts:
Touts are not working for bars! Never follow a tout in the street with his little card of whatever he says you will see in the show! It's often not real, and you will be charged extra; just walk away! The bars are easy to find (they are actually difficult to miss!)
---
What is in Soi Sea Dragon?
Overall, it is still the same concept: the centre part is occupied by beer bars with their multicoloured shelves with plenty of loud funny girls trying to catch you before someone else does. Some of these bars have been around for a long time, such as Butterfly Bar, Sydney Bar and Seadragon Bar at the corner overlooking Bangla road (nice view from there). Don't hesitate to take a break and play a few 'Jenga' or 'Connect Four' games before entering the more serious part of Patong nightlife. Girls will let you win a few games, and once you are full of self-confidence and beer, she probably will ask you to bet her drink on the next games. Chances are you will lose. It's all fun play and not very expensive, so have fun.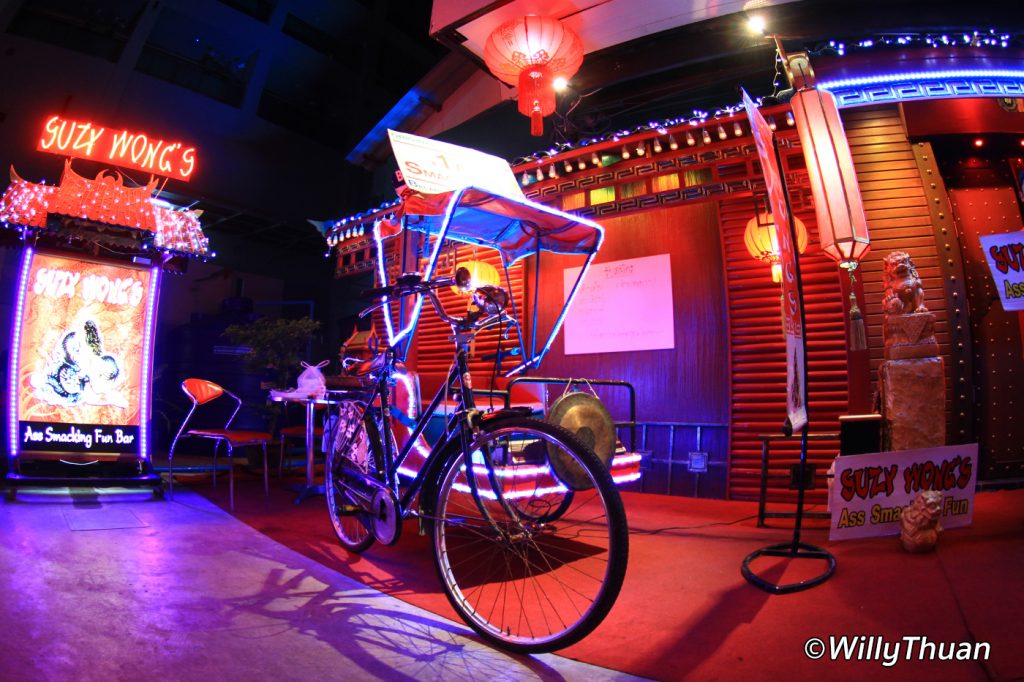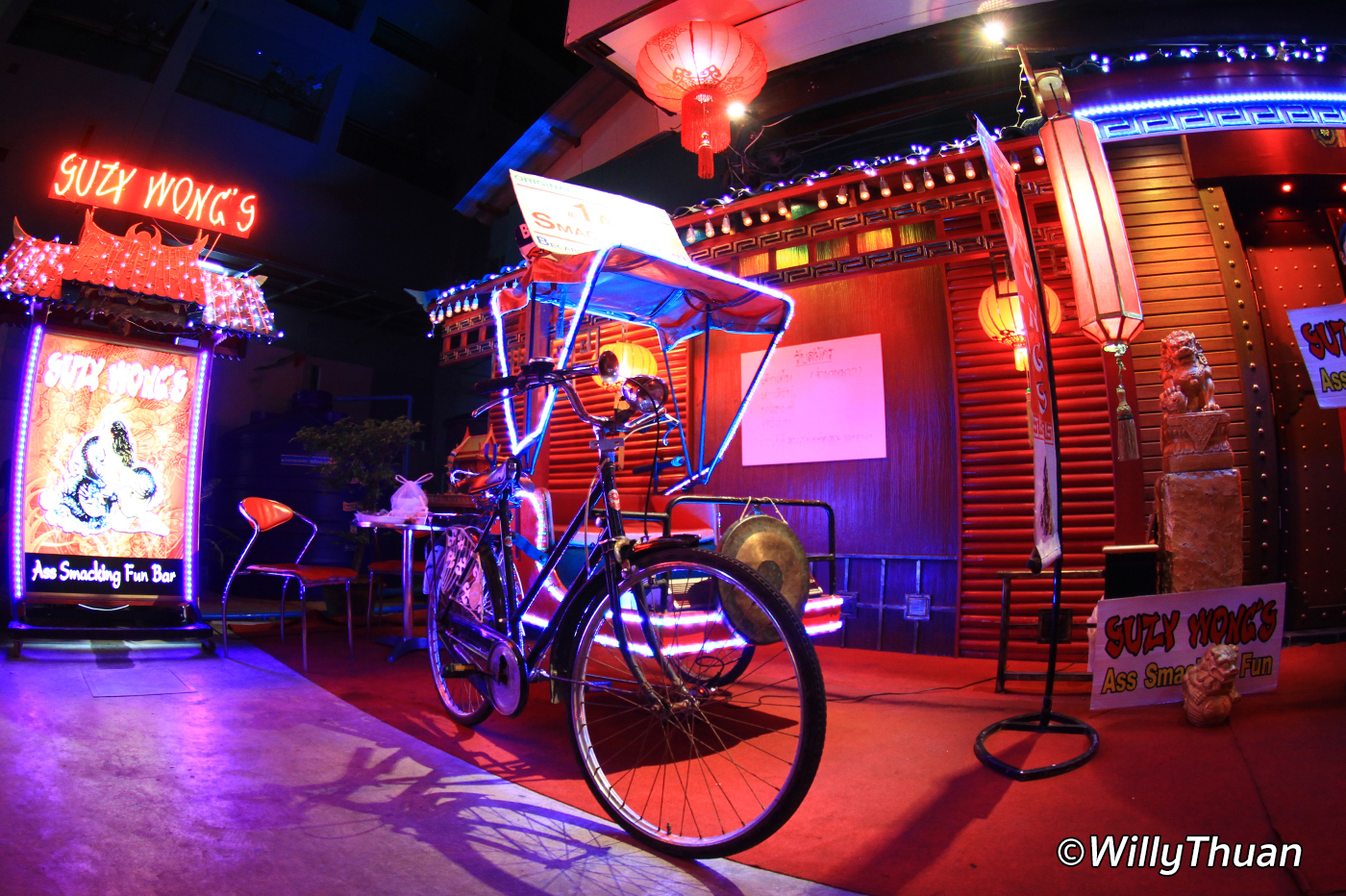 Just a note, though: don't ring that bell hanging above your head because if you do, you'll get a big run of applause for having just paid a round of drinks to everyone around your bar, including the staff…. something like a 1,000 baht. Now, if you feel generous, don't hesitate; you'll be a star for a few minutes. The second floor is mostly unoccupied, so it's your chance to get a good view… go up there with your camera and enjoy Patong's Night Safari'.
---
Then it is time to discover what you really came for:
It will depend a lot on which one you pick!
Go Go Bars in Soi Seadragon
From right to left as you walk in:
On the opposite Side :
---
More Photos
---
Map of Soi Seadragon
---