JW Marriott Phuket Resort & Spa Beach Club
M Beach Club is the seaside bar of JW Marriott Phuket Resort & Spa on Mai Khao Beach, north of Phuket. It's a great spot to spend an afternoon or end the day, especially if you are a lucky guest of one of the luxury resorts built along this superb beach. M Beach Club Phuket is a few meters away from the beach itself, but it is an excellent hideaway if you want to enjoy sunset cocktails by the sea and a cool DJ music selection. As it is far from the busy beaches of south Phuket, it addresses more travellers staying in the Mai Khao area, and of course, the guests of JW Marriott Phuket Resort.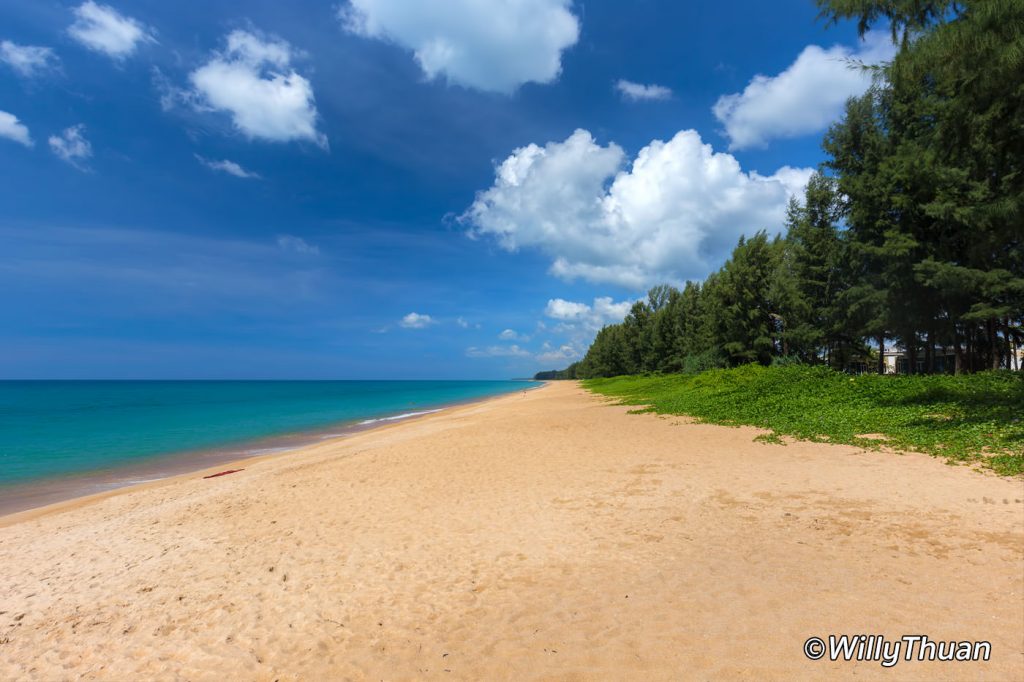 We visited M Beach Club Phuket at the end of the afternoon, and since it was early, it wasn't busy and very relaxing. We first took the time to walk on the immense beach of Mai Khao, proof that not all Phuket beaches are busy. There was not a single person on the beach, and it was peaceful.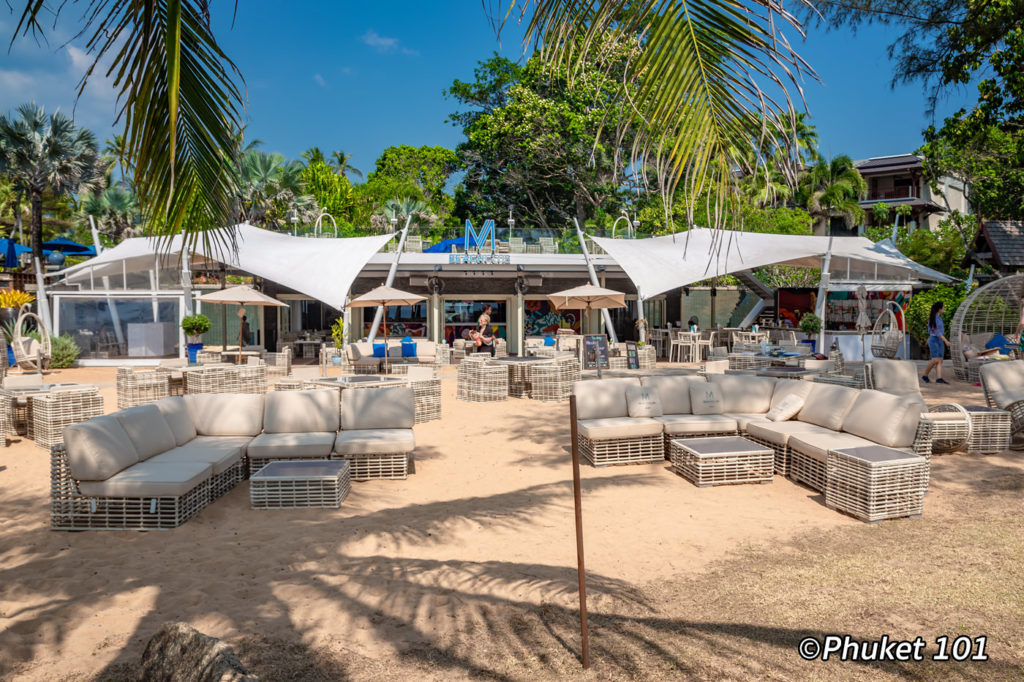 We later sat in one of the many sofas to enjoy the outdoor space under the shade of coconut trees. The club is divided into three areas: an outdoor terrace with sofas, a covered space in case of rain and a rooftop just above the club. As expected from a 5-star resort, the service was smooth and polite, and the venue was very welcoming.
What to Order at M Beach Club Phuket
We then ordered some tapas and drinks to enjoy the end of the afternoon. The menu is vast and decently priced considering this is Anantara, one of the best five-star resorts in Phuket. To give you an idea, local beers start at 90 baht and espresso at 120 baht. A glass of wine starts at 290 baht, and cocktails are around 290 to 320 baht. As usual, all prices are subject to government tax and service charges, so you need to add 14% to those prices.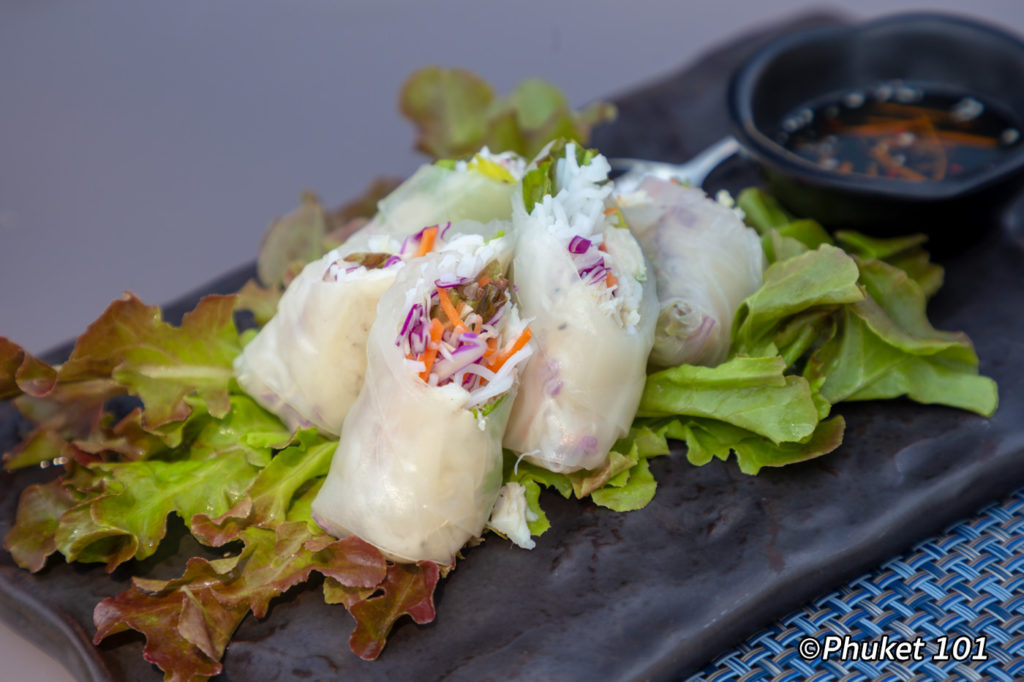 If you get hungry, the food menu is quite long and varied, from tapas to burgers, salads, Thai food, pizzas (starting at 390 baht), pasta (starting at 350 baht) and even 500 grams of wagyu steak for 2 (which we didn't order this time). If you feel like something sweet, you can try lemon tart (290 baht), ice creams (110 baht per scoop) and affogato (270 baht).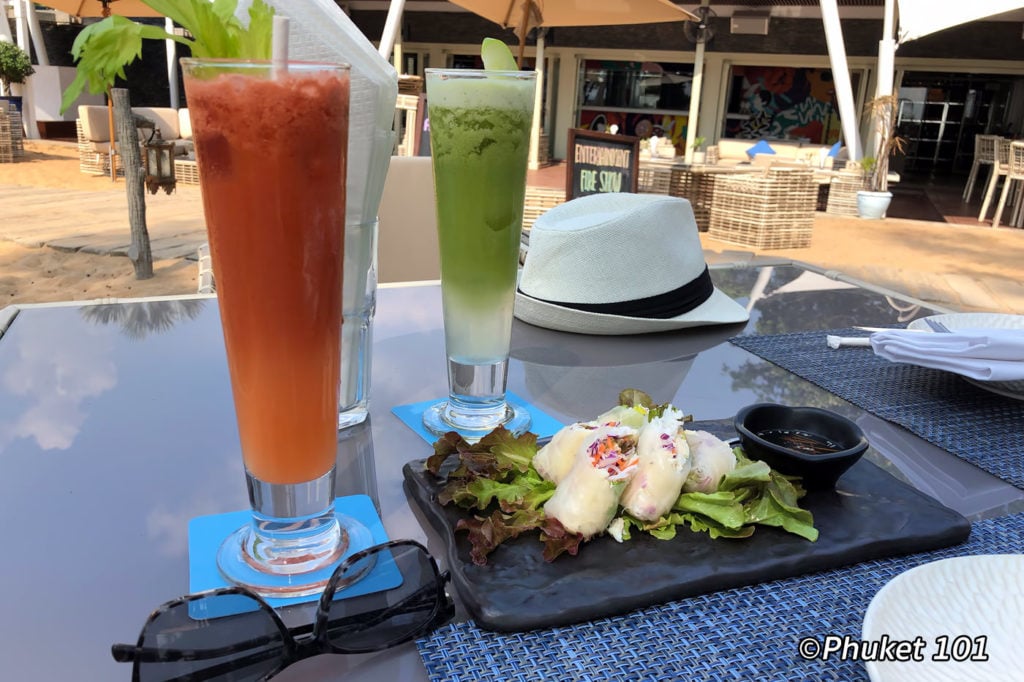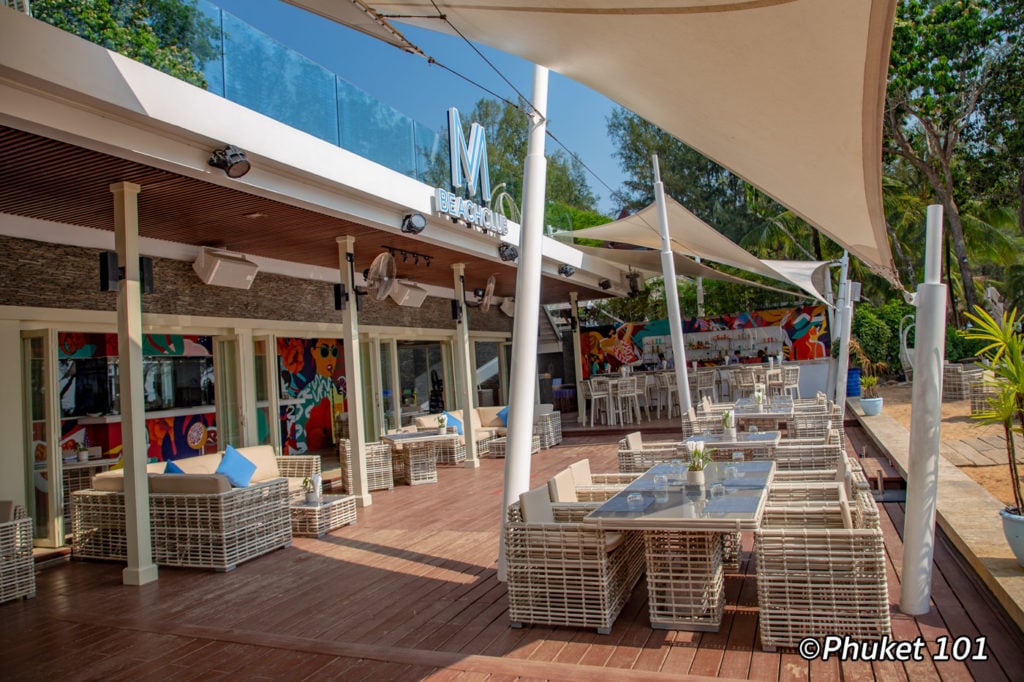 M Beach Club Phuket is one of the outlets of the nearby JW Marriott Phuket Resort & Spa but when you arrive, don't enter the resort itself as it is, in fact, a couple of kilometres down the beach, tucked between the JW Marriott pool and restaurant. Just follow the signs, and you'll find it.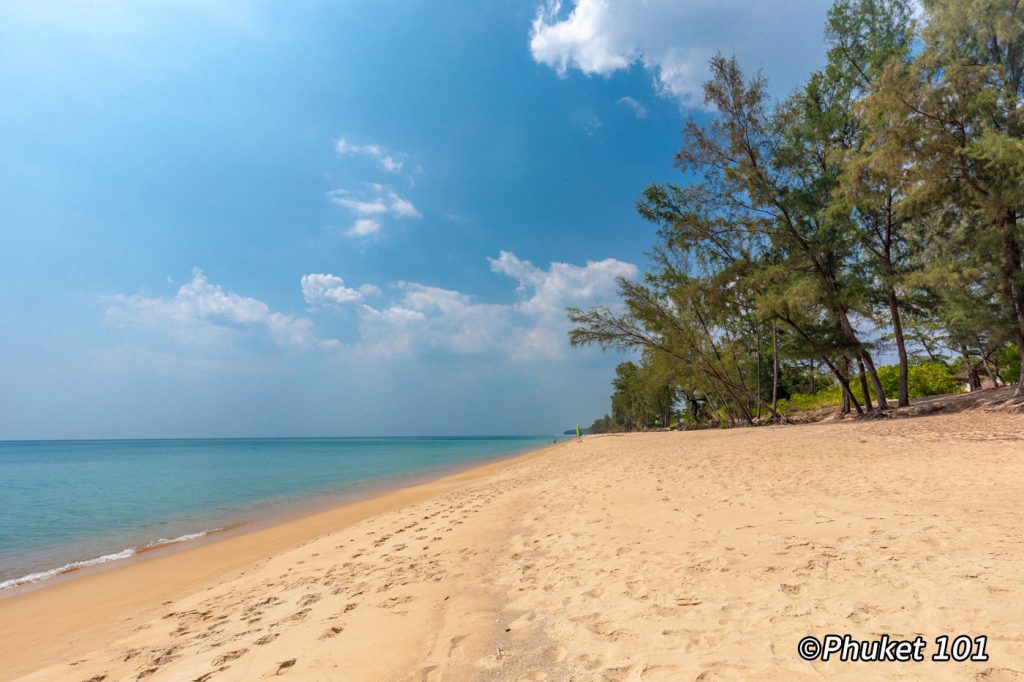 ---
M Beach Club Info
Location: Mai Khao Beach
Address: JW Marriott Phuket Resort & Spa, 231, Mai Khao, Thalang District, Phuket 83110
Open: 12 pm – 12 am
Phone: 076 336 111
---
M Beach Club Map
If you are on mobile, add the map here: https://goo.gl/maps/eXJ4u7tdW4NynjCk8
More reading
Things to Do at Night in Phuket
More places to visit