Diavolo Restaurant at Paresa Resort
Ranking high on our 'Top 10 Most Romantic Restaurants in Phuket', Paresa Resort 'Diavolo' was one of the nicest experiences we had lately. Location and setting help a lot in the ranking, but if you happen to also have great food and excellent service, it is so perfect, you won't forget this night for long time. On a friend's recommendation, we actually had our wedding party at Paresa not so long ago, and we even were the first couple to have such party. It was just perfect and unforgettable.
This time again we arrived early as we knew the sunset over the ocean was fantastic from this high point. The terrace over the restaurant where we had out wedding cocktail party is a great place to walk and take stunning photos before dinner. No two sunsets are the same.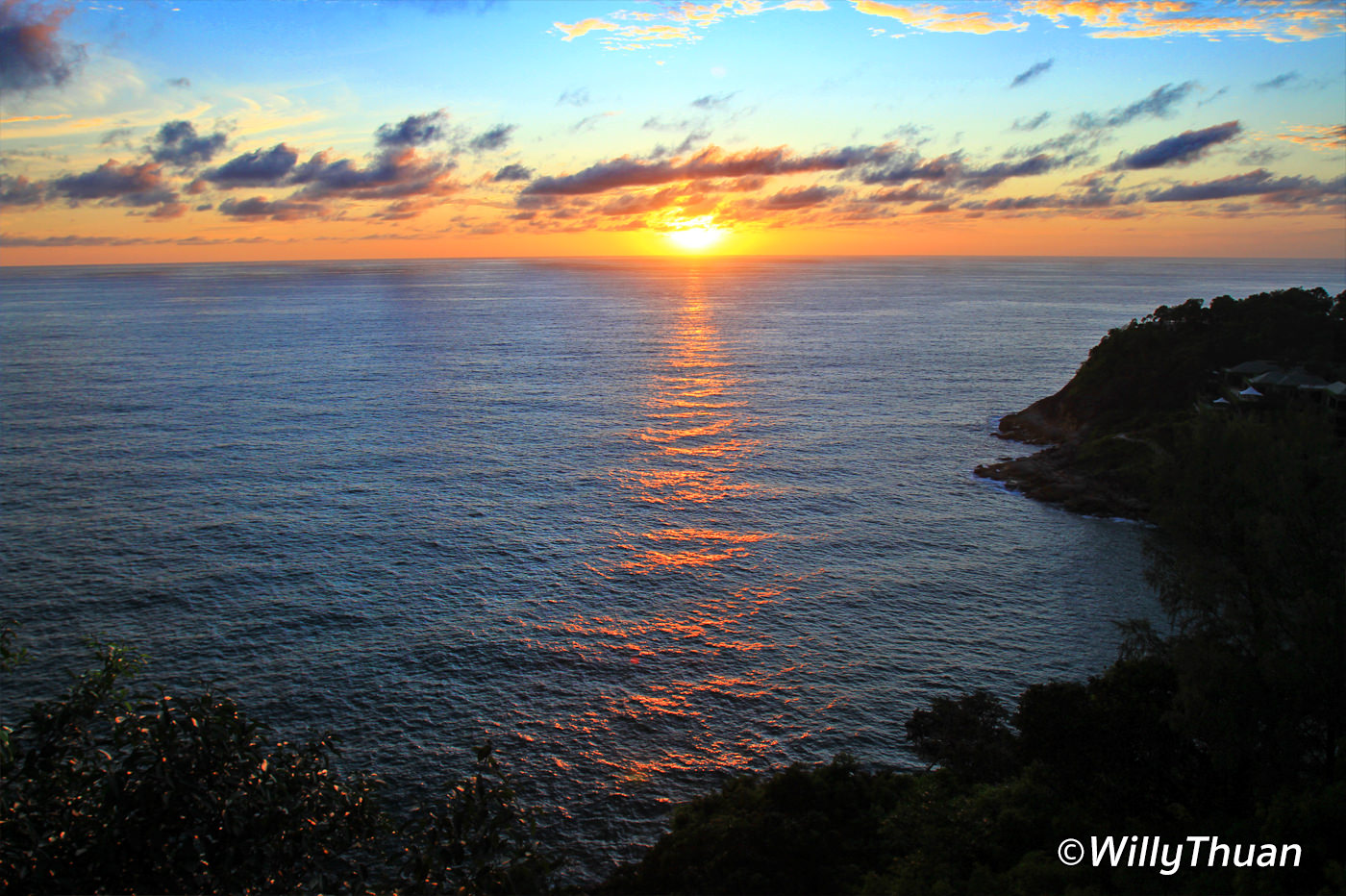 Once the sun had gone, you can move to the restaurant on the lower floor and continue sipping your drinks in one of these nice sofas and giant bean bags, or you can sit at your table to appreciate the many colors of dawn. Light is changing over the sea by the minute and a nice breeze is keeping the balcony cool.
Three menus were brought to us: Italian, Thai and Chef specialties. We had several dinners at Paresa, and all were excellent, so we picked all from the Chef's specialty. And it was as perfect as we expected. Foie Gras with a well balanced papaya sauce, and raw tuna salad as appetizers, followed by a delicious snow fish in risotto and Australian steak with porcini…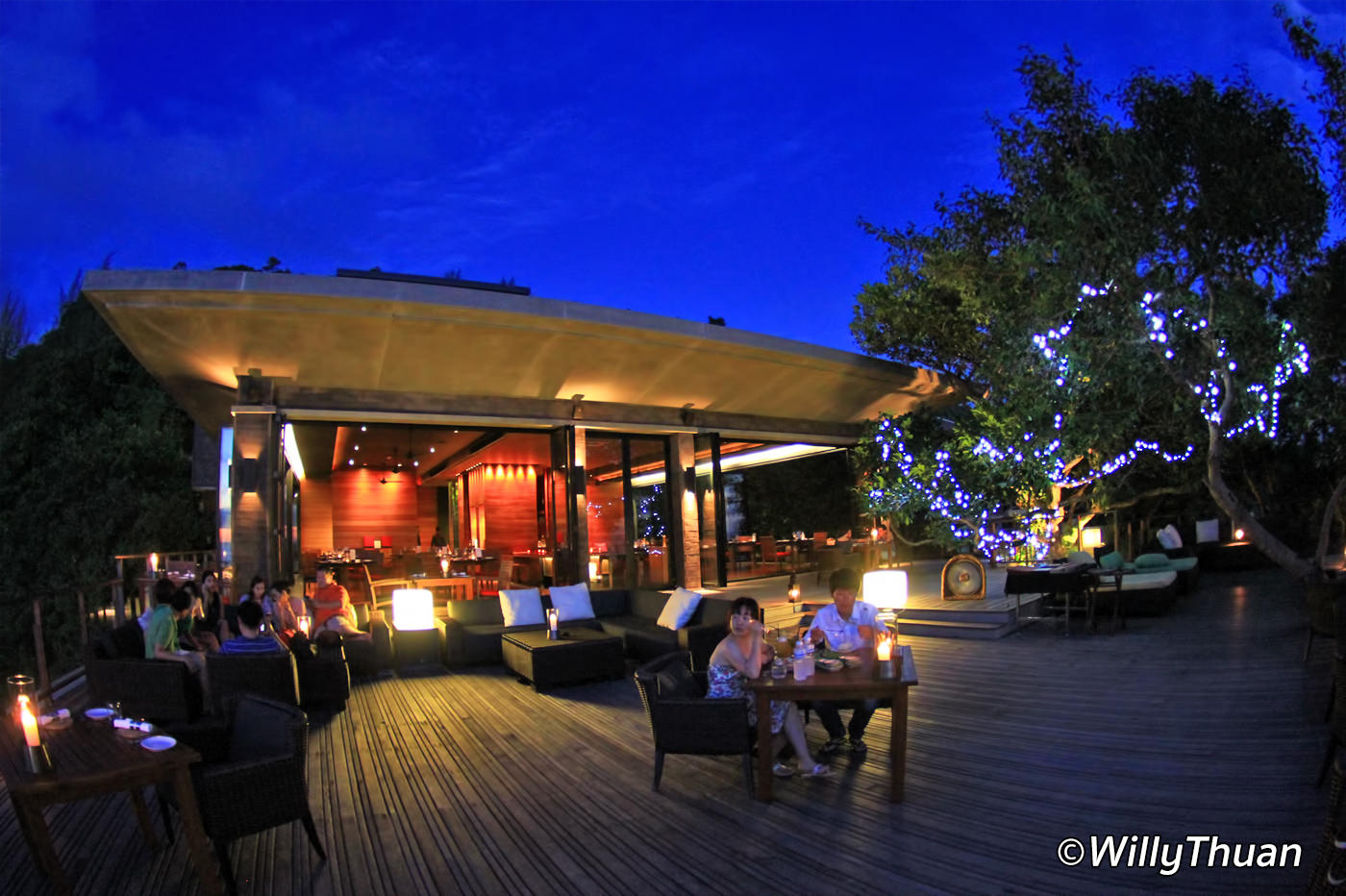 We ended with a local fruit salad served with vanilla ice cream. A bit of white wine to go with all this was just right and a Lemoncello was offered to us at the end of the meal. Until the last minute, the service was friendly, attentive and never intrusive.
Despite being out of the way, I definitely recommend Diavolo at Paresa Resort for a special dinner with your loved one. Sure, the price tag might appear a bit high. It was 5,000 baht for two and we didn't order a full bottle of wine, but I don't feel it was expensive for the experience and memory we brought back that night.
Once again call early at +66 76 302000 to get the corner table, or one of the balcony edge tables. Other tables are of course nice, but these will make you feel special. Paresa is of course an amazing resort with sea views from all villas. We stayed for our wedding, but didn't have time to take photos 🙂 A good excuse to go back for a wedding anniversary soon!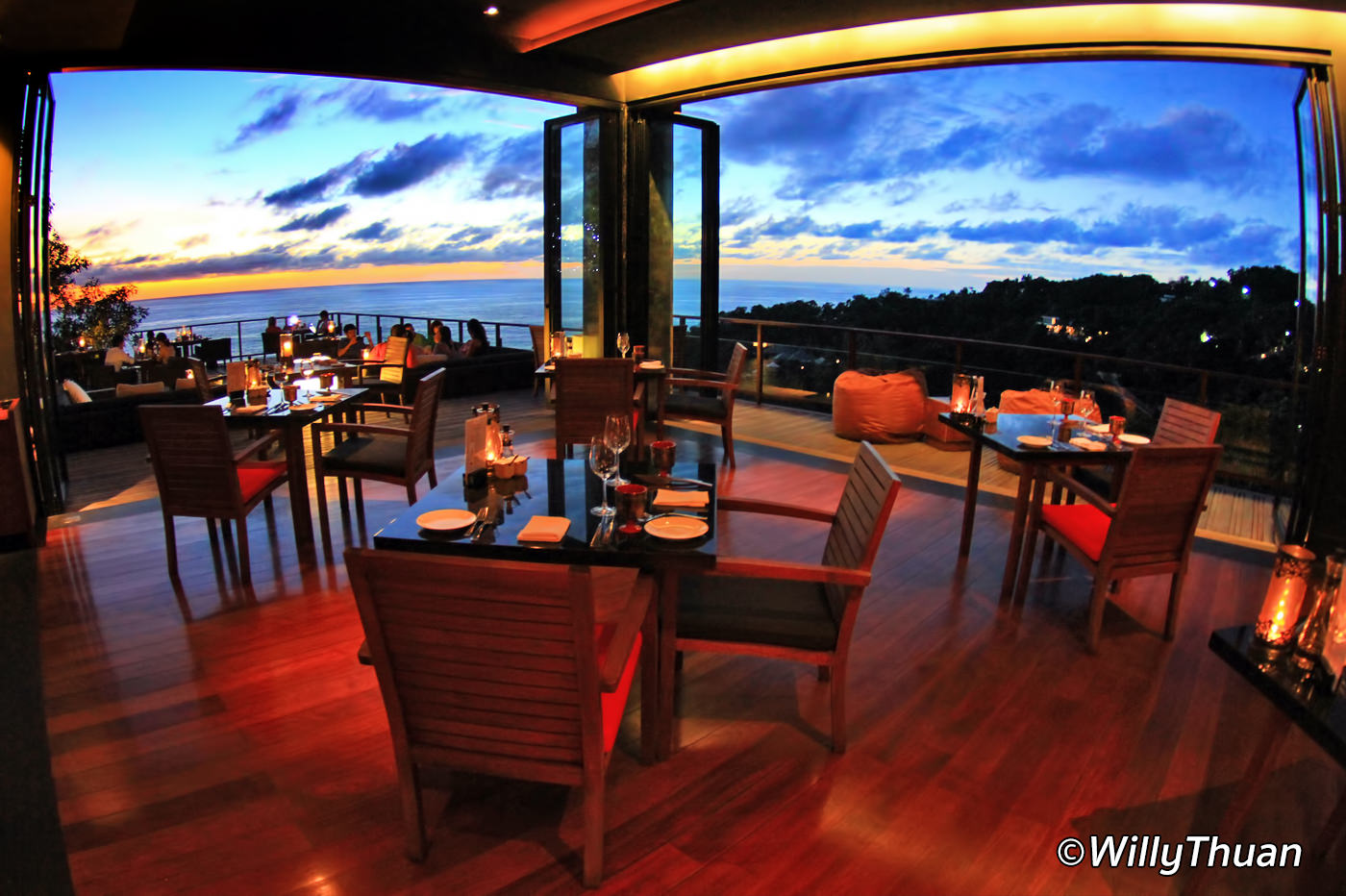 Paresa Resort Map