---
Where to go for a romantic holiday in Phuket?
---
To many travellers, Phuket is a touristy island, a place to avoid if you dream of a deserted paradise with romantic walks on lonely beaches. And in many ways, it is true. Human instinct is to herd and then complain about it. How ironic. But if you are smart enough to look a little further, Phuket is a romantic island!
Romantic Resort + Deserted Beach + Palm Trees + White Sand + Blue Water + Fancy Cocktail + Amazing Sunset = perfect honeymoon holiday in Phuket 🙂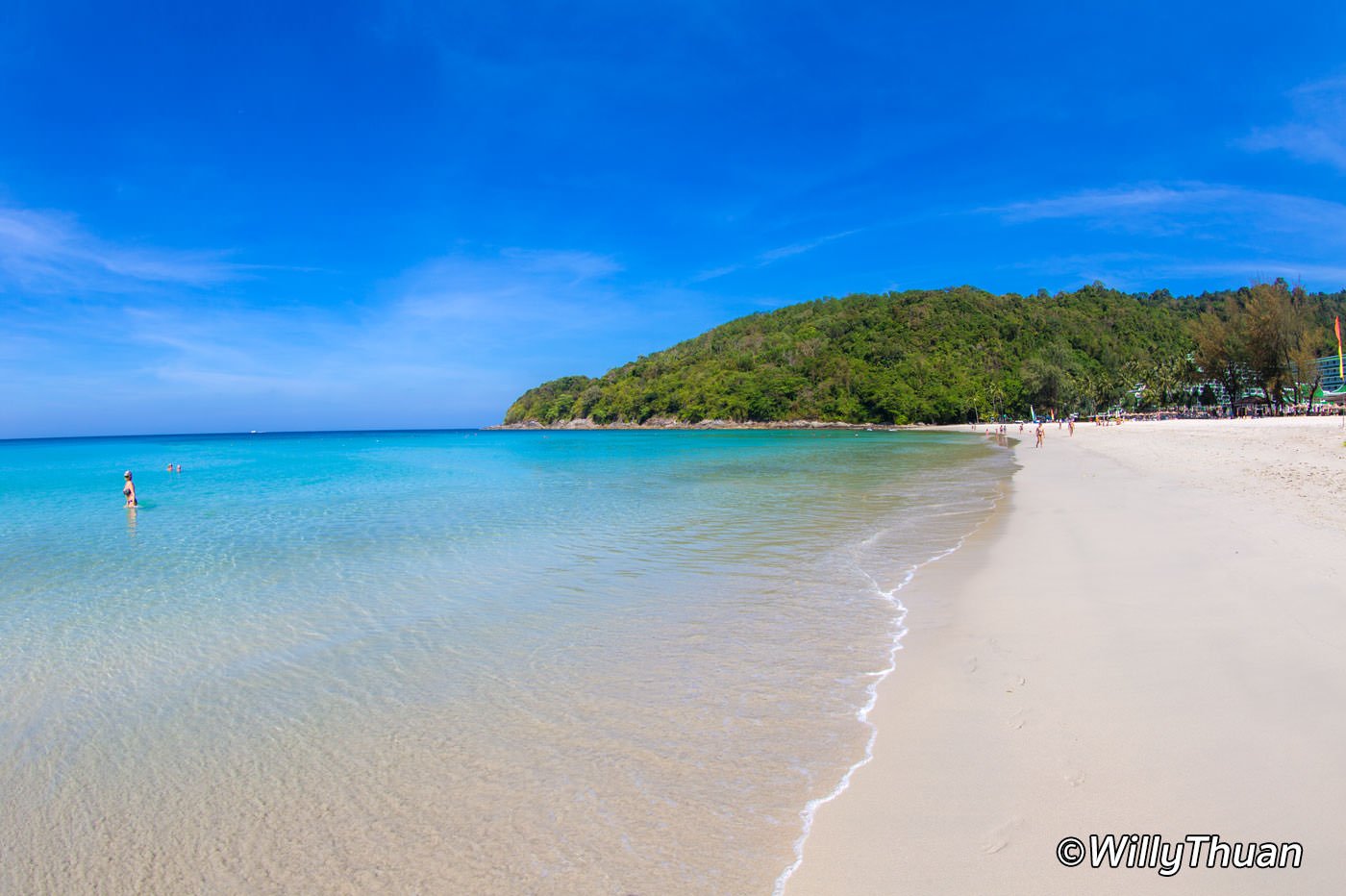 In fact, despite being quite a small island about the size of Singapore, Phuket counts more than 40 beaches and a handful of secret coves. And finding a peaceful resort for your honeymoon is easier than you might think; you just have to know where to look. Your dream of lonely strolls along the beach while staring at some magnificent sunsets will be granted…
---
Which part of Phuket is best for your honeymoon?
---
Romantic Resort + Deserted Beach with Palm Trees + White Sand + Blue Water + Fancy Cocktail + Amazing Sunset. This is the formula for your honeymoon… we can already hear some saying: Isn't it going to be 'too' remote? It is also human nature never to be satisfied… if you miss a bit of party and wild nights, the famous Patong Beach is never far. Renting a car is a great option to discover some other wonders near Phuket, such as the incredible Phang Nga Bay, or you can ask your hotels to arrange transportation, probably safer anyway.
---
The South of Phuket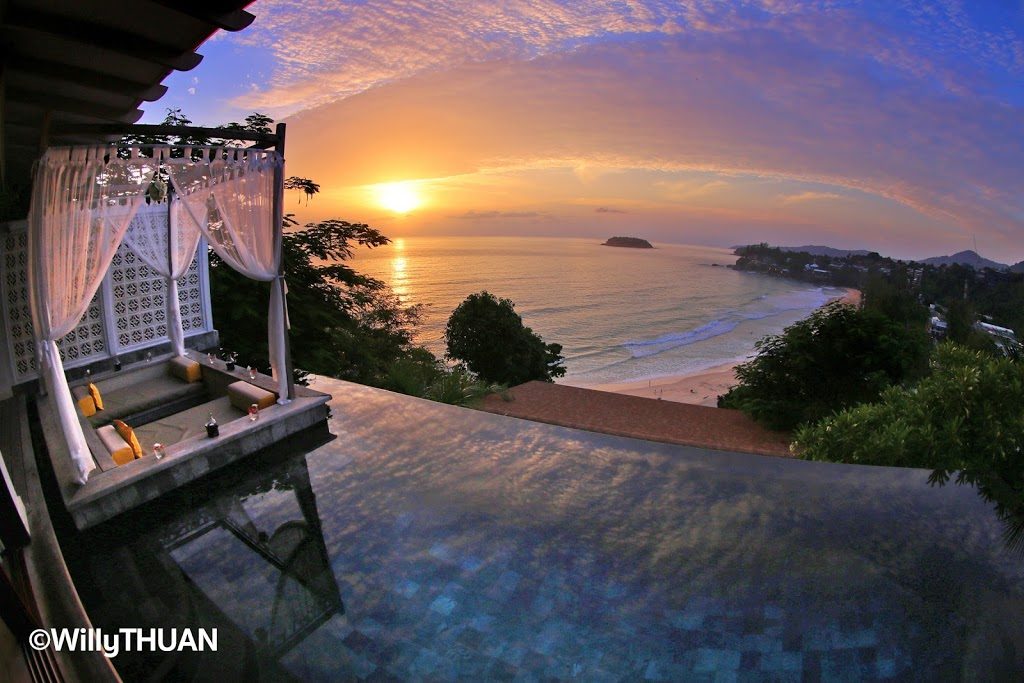 The island's south (from Nai Harn to Patong) has grown insanely; beaches display several rows of beach chairs neatly aligned next to each other. Nai Harn and Kata Noi beaches are still relatively quiet, especially during the low season. If you want something special, you could try to reach the hidden Nui Beach, but it is a little challenging.
Romantic resorts in the south of Phuket:
Phuket 101 receives 250,000 monthly visitors on average (500,000 pageviews/month).
If you wish to advertise on this space or other options available on Phuket 101, just contact us.
The centre of Phuket
---
The central part of Phuket (from Kamala to Bangtao) is less busy and is blessed with a few coves and beautiful beaches. Bangtao and Kamala are getting busy, so if your definition of a romantic holiday includes deserted beaches, you might have to settle for the North. However, Bangtao has a good mix of beach dining and beach clubs for couples to enjoy the beach life. More secluded are Pansea and Surin Beach.
Romantic Resorts in the centre part of Phuket:
---
---
The north of Phuket
---
The north of Phuket has only started to get real attention. Several luxury resorts occupy a large part of the seafront of Mai Khao Beach, and you will find your haven of peace there without a doubt.
2 great resorts we love and never miss a chance to go enjoy are the Sala Phuket and the Renaissance Resort on Mai Khao Beach… but they don't come cheap. Sala Phuket features mainly very private pool villas, ideal for a romantic retreat, while Renaissance Resort has a choice of rooms and pool villas. Meters away from your room is a deserted beach several kilometres long. Just a bit further south, even more luxurious, is the secluded romantic, and very private Trisara Resort, with an infinity pool in each villa.
Romantic resorts in the North of Phuket:
Andaman White Beach Resort on Naithon Noi Beach is more affordable and a bit older in design. It might not be as striking as the other hotels mentioned above, but Andaman White Beach has a fabulous private beach.
---
---
Everywhere you travel in the north of the island is peaceful and quiet, and a chance to discover some great local restaurants near the beach near the island's northern tip, such as Rimpan Seafood and its thatched roof huts and Thanoon Seafood across the bridge. No tourist going to Patong will get the chance to enjoy such great seafood in a local atmosphere.
As all these beautiful resorts are near the airport, you can still have an amazing romance in Phuket without having to meet anyone, direct from your plane to your private villa… Not enough? Rent a private charter and go to Similan Islands! Ask your driver to take you to Phang Nga Waterfalls for a bath where there is no one most of the time.
Beyond that, you will have to check outside Phuket or on smaller islands, such as Six Sense Hideaway Yao Noi on Koh Yao or 'The Racha' on Racha Island.
More Pages for Couples