Cape Panwa Hotel Review
Cape Panwa is a hideaway situated on the picturesque and lesser-known southeastern coastline of Phuket Island. This 5-star resort is blessed with a unique location and is popular with those looking to enjoy a luxurious getaway in a quiet part of Phuket.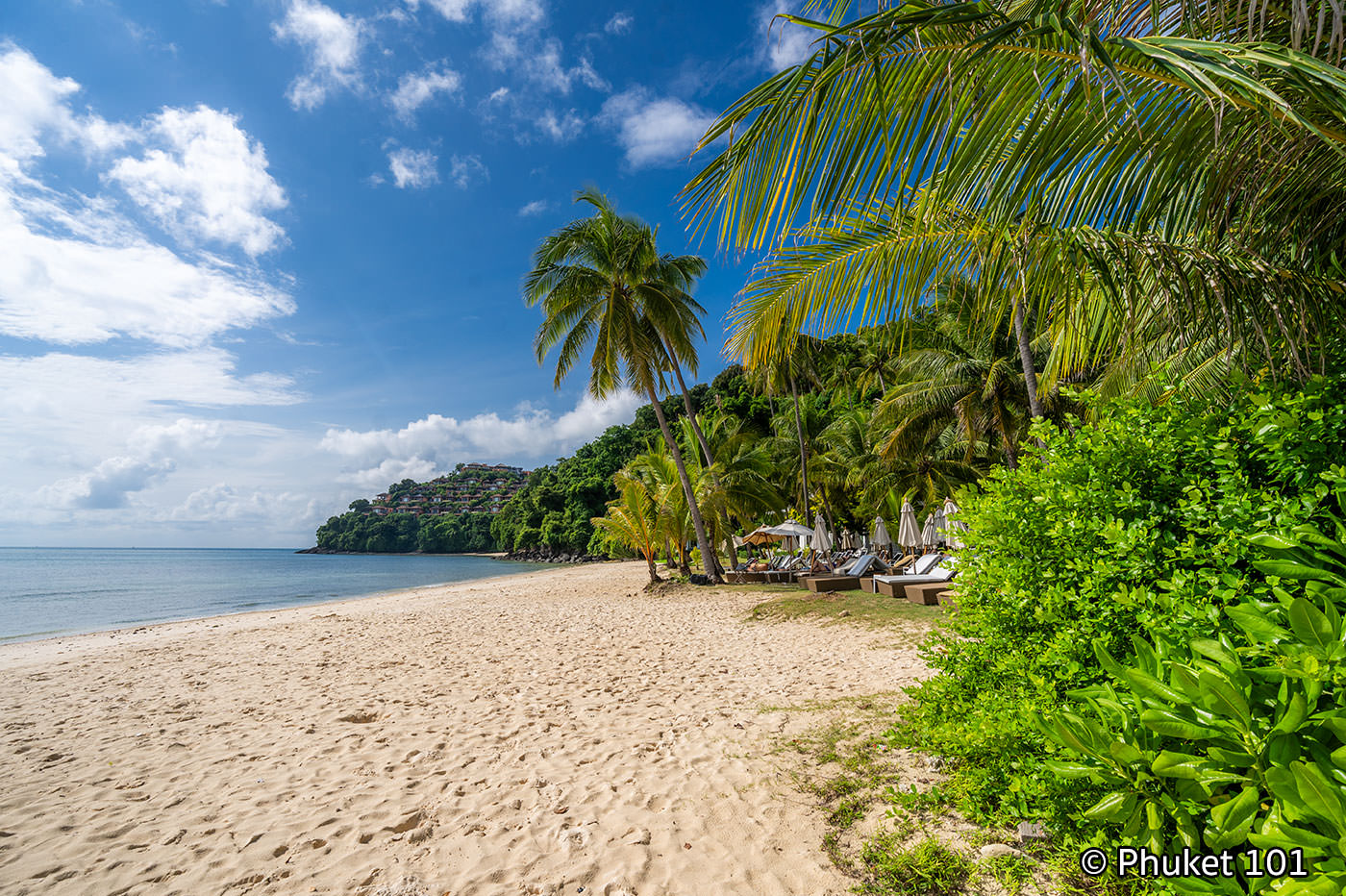 Cape Panwa Hotel Fast Facts
Hotel Summary & Guests Score

Hotel Summary

The Beach
The hotel is on its own private beach, a large white sandy cove surrounded by palm trees and colourful flamboyant trees
The Hotel
5-star with 10 room types, 205 rooms, including a few pool villas.
The Facilities
2 swimming pools, 5 restaurants (2 off site), 4 bars, fitness room and spa
What's Around?
The hotel is standing alone on a hillside. There are a few restaurants, bars and spa on top of the hill and on the other side. There is no nightlife nearby.
Who is it for?
Travellers looking for a quiet, beautiful getaway, far from the crowds.
Worth Noticing
Panwa Cape is far from Phuket Town and Patong Be
Price
Good value for such location
Hotel Location

Click here to see this hotel on the map
The hotel has its very own private beach for guests to enjoy fun activities, including swimming, paddleboarding, windsurfing, snorkelling, sunbathing, and strolling next to gentle waves. Accommodation options range from cosy superior rooms to villas with a private pool.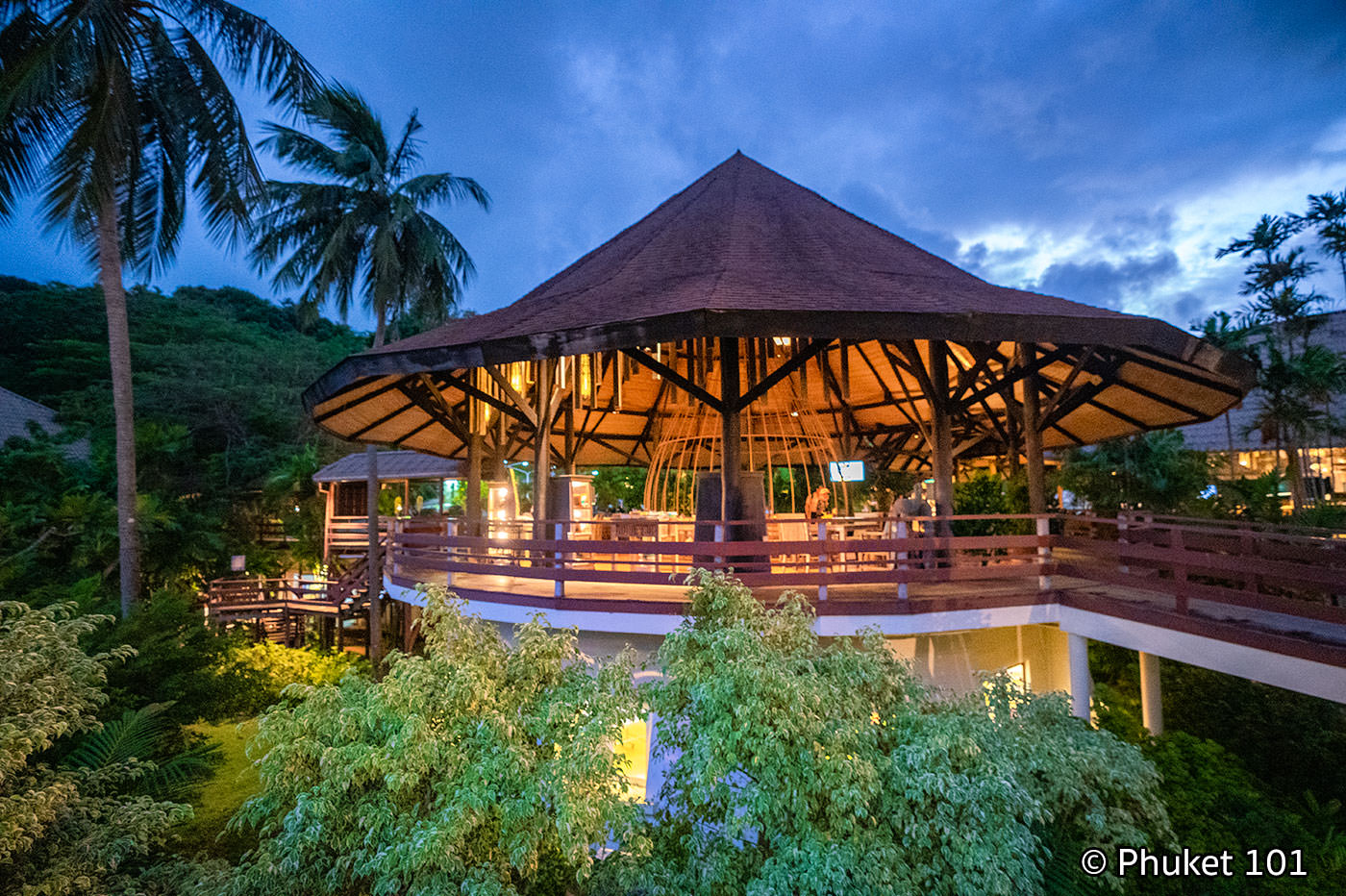 Cape Panwa boasts plenty of onsite facilities for guests to enjoy, including 2 swimming pools, a fully equipped gym, a children's playground, and a full-service spa. Food-wise, you can savour authentic Thai at the fine-dining Panwa House, steak and fresh seafood at the Top of the Reef, and try creative cocktails at The Light House.
The hotel is set on the hillside overlooking the beach and guests can choose to walk down a set of easy stairs, but usually prefer the fun mini tram ride that gently slides up and down the hill to take you from the lobby and breakfast floor to the beach.
Rooms, Suites and Villas
Cape Panwa Hotel offers a wide array of room choices, ranging from well-appointed suites to spacious villas. Each of these rooms is thoughtfully equipped with modern amenities, ensuring guests enjoy a comfortable and unforgettable stay. Private balconies in most rooms provide stunning views and moments of relaxation, completing the experience.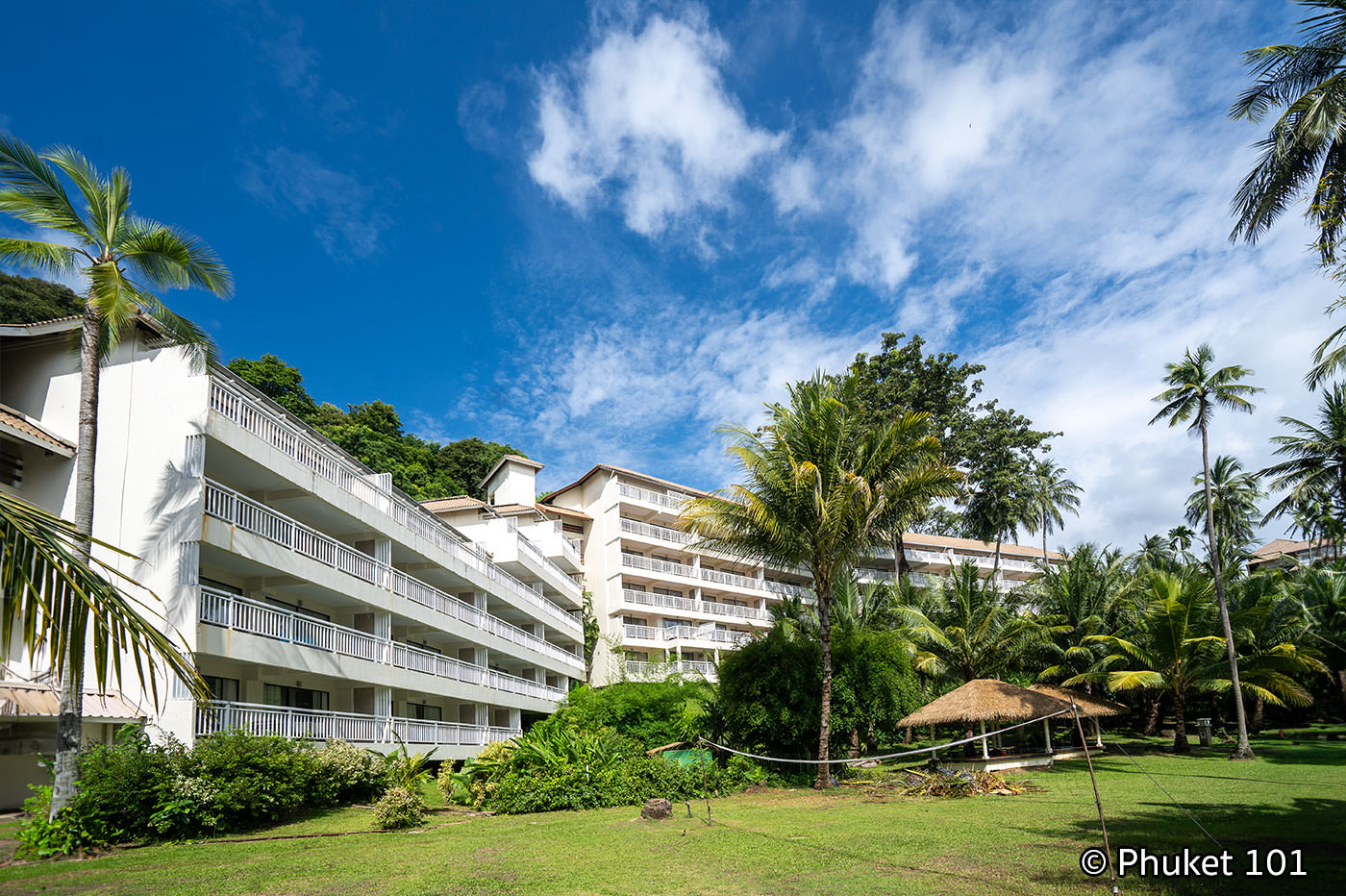 There are 10 room types to choose from, including Superior Rooms, Junior Suites (53 sq.m.), Cape Suites (78 sq.m.), Family Suites (114 sq.m.), Cape Signature Suites (78 sq.m.), Cape Signature Corner Suites (127 sq.m.), Pool Villas (138 sq.m.), Panwa Lodge (154 sq.m.), The Cape Absolute Suites (530 sq.m. including 90 sq.m pool)
Cape Suite with Seaview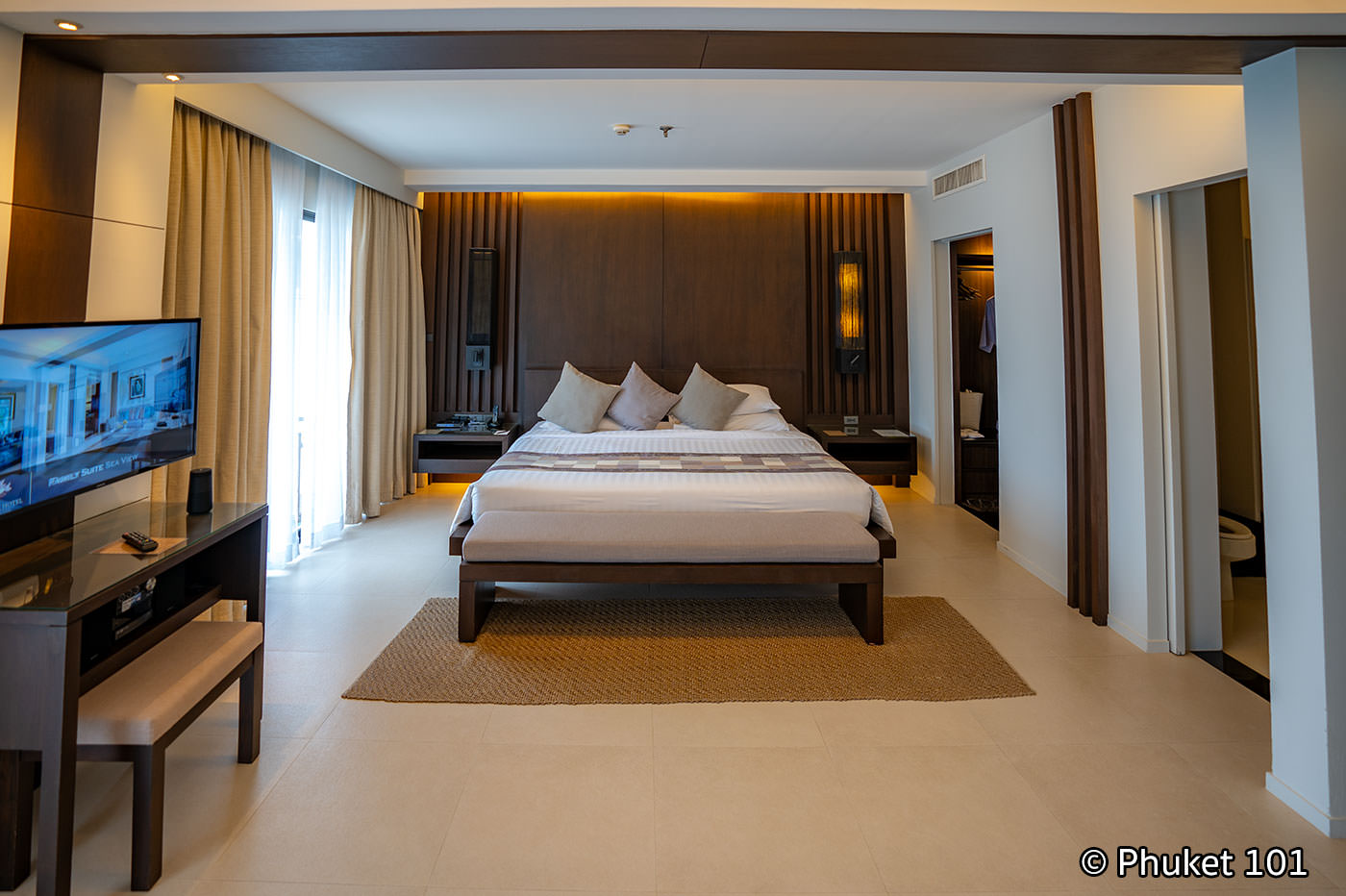 We stayed in a Cape Suite with a partial sea view. The room is 78 sq.m, which is quite large, with a vast bedroom on one side and a large sitting area set with a comfortable sofa on the other. The sea and the islands are visible above the roof of the next building.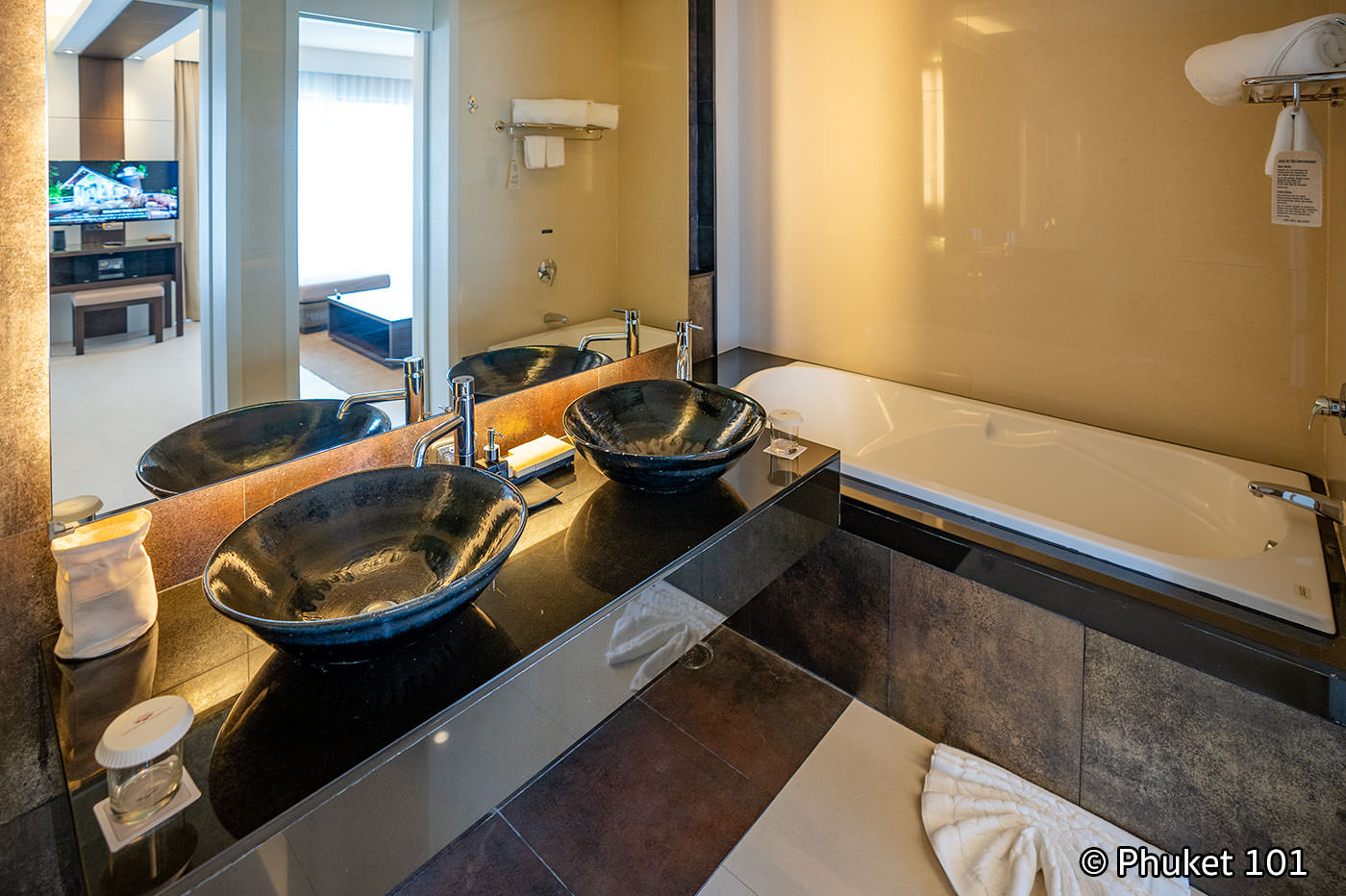 The bathroom is large and well equipped, with all the amenities and conveniences you can expect from a 5-stat hotel plus, a walk-in shower and a bathtub. The bathtub is comfortably large and fills up quickly, which is always a treat at the end of your day on the beach!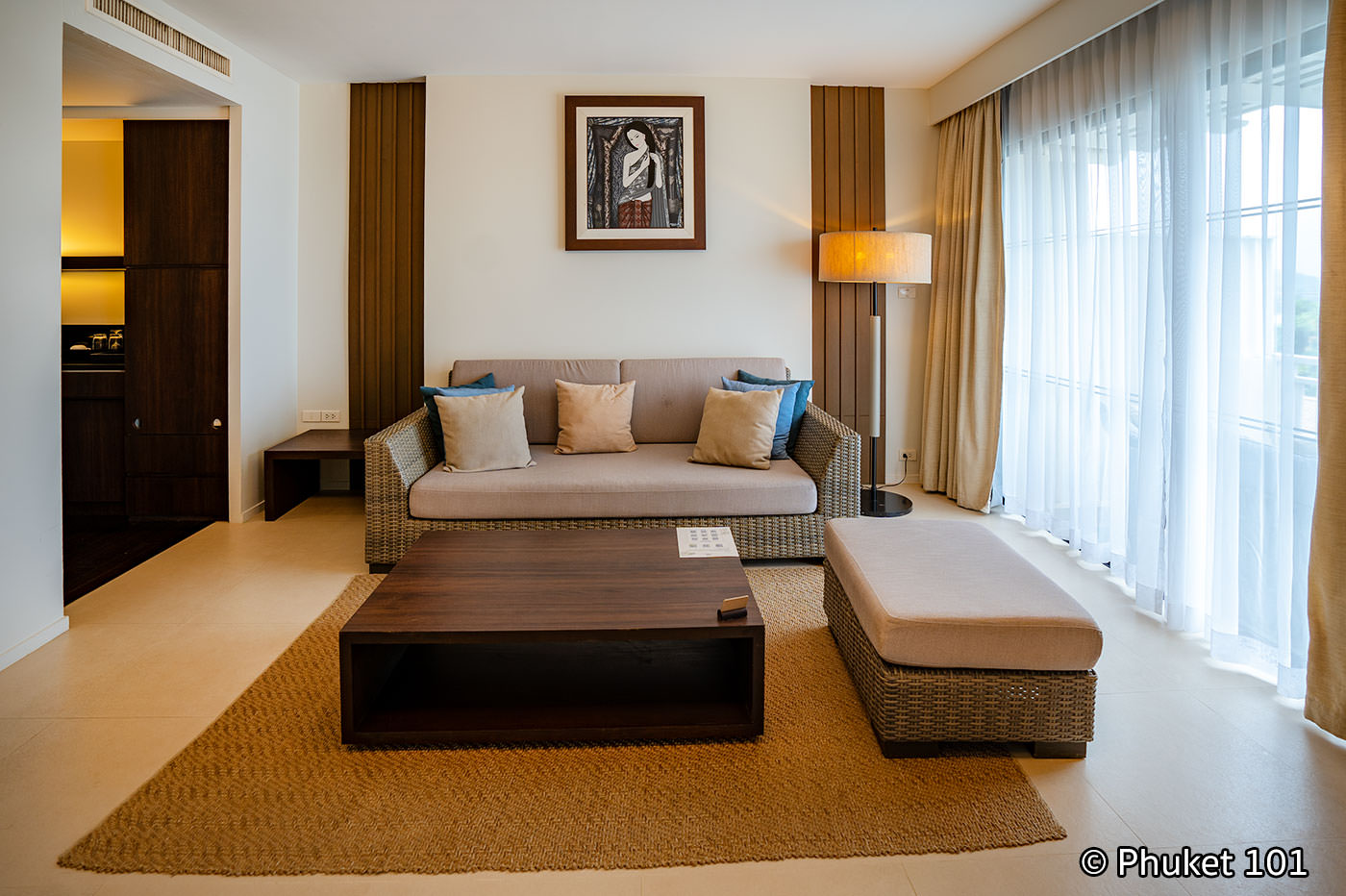 The room is equipped with TV and satellite channels, a safe deposit box, bath robes, slippers and hairdryer, and a water boiler with tea and instant coffee. The fridge is filled with soft drinks and beers. There is a decent-sized balcony with a sofa, table and chairs in front. The walk-in closet also serves as luggage storage and comes with a make-up table.
Oops! It seems like this post isn't published yet. Stay tuned for updates!
Restaurants and Dining
Cape Panwa Hotel has a surprising choice of bars and restaurants to choose from, 4 on-site and 2 more at the sister hotel Cape Kantary, just on the other side of the hill.
Café Andaman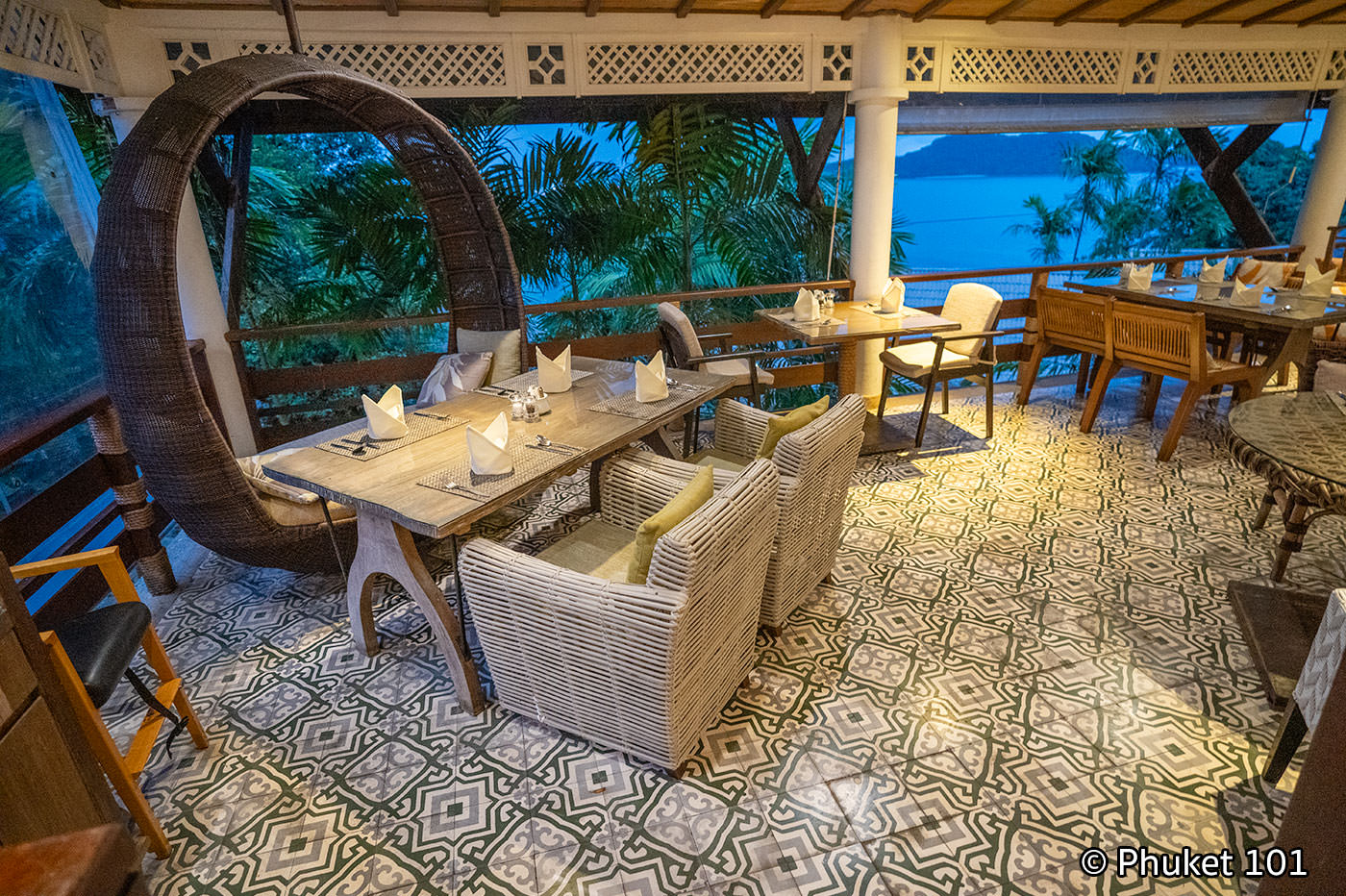 Café Andaman is where you will enjoy an immense daily buffet breakfast as well as all-day dining with a delightful choice of Thai and international dishes in an open-air restaurant while enjoying the cool breeze flowing through. As night falls, immerse yourself in the Café Andaman ambience with live music to enhance your dining experience. Seating capacity: 170, Opens from 6.30 am to 11 pm.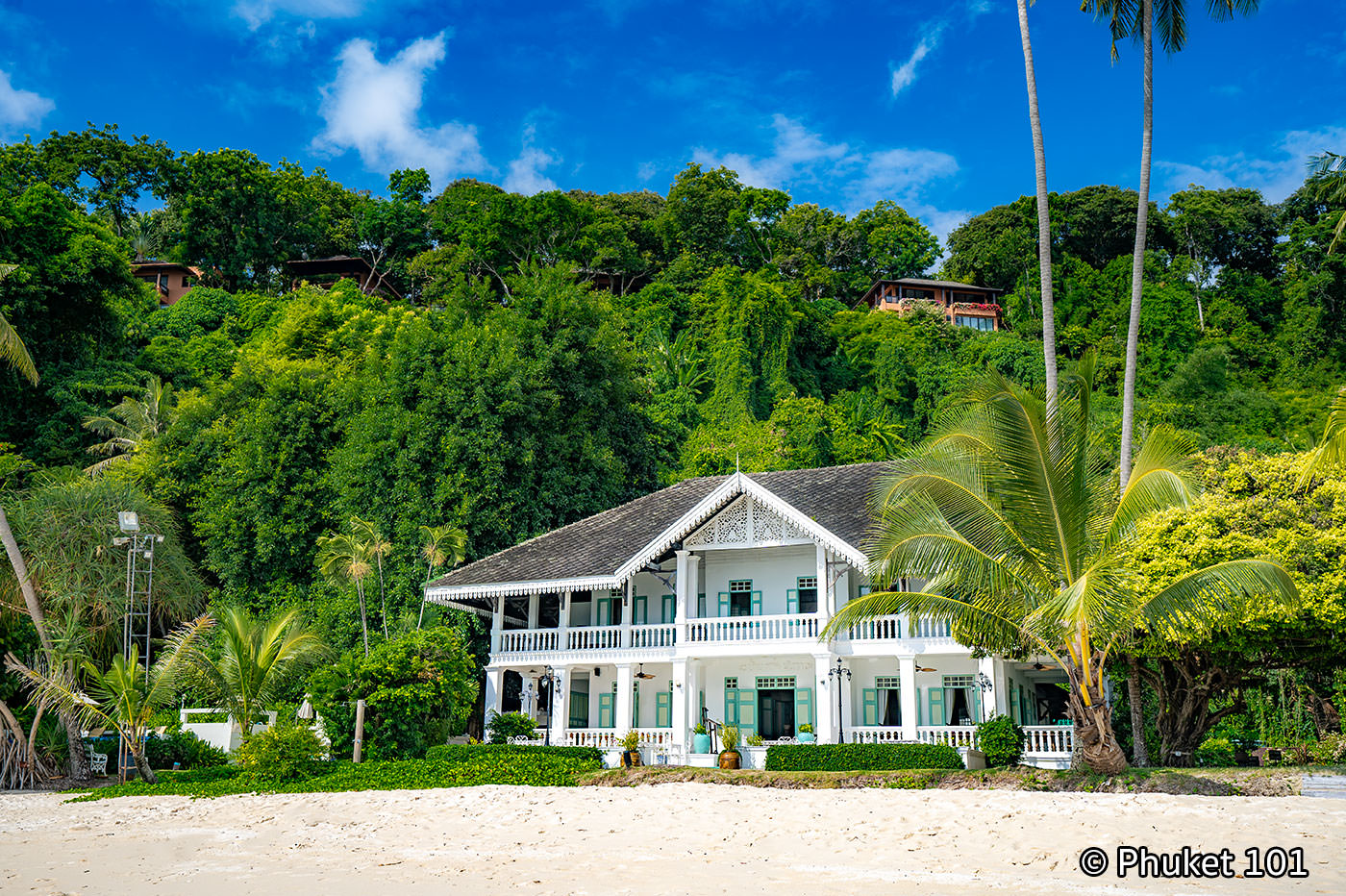 Panwa House is a restaurant set in a superb white Sino-Portuguese mansion surrounded by palm trees, right on the secluded beach of the Cape Panwa, The restaurant serves authentic Thai dishes, including delicious southern specialties in an enchanting setting.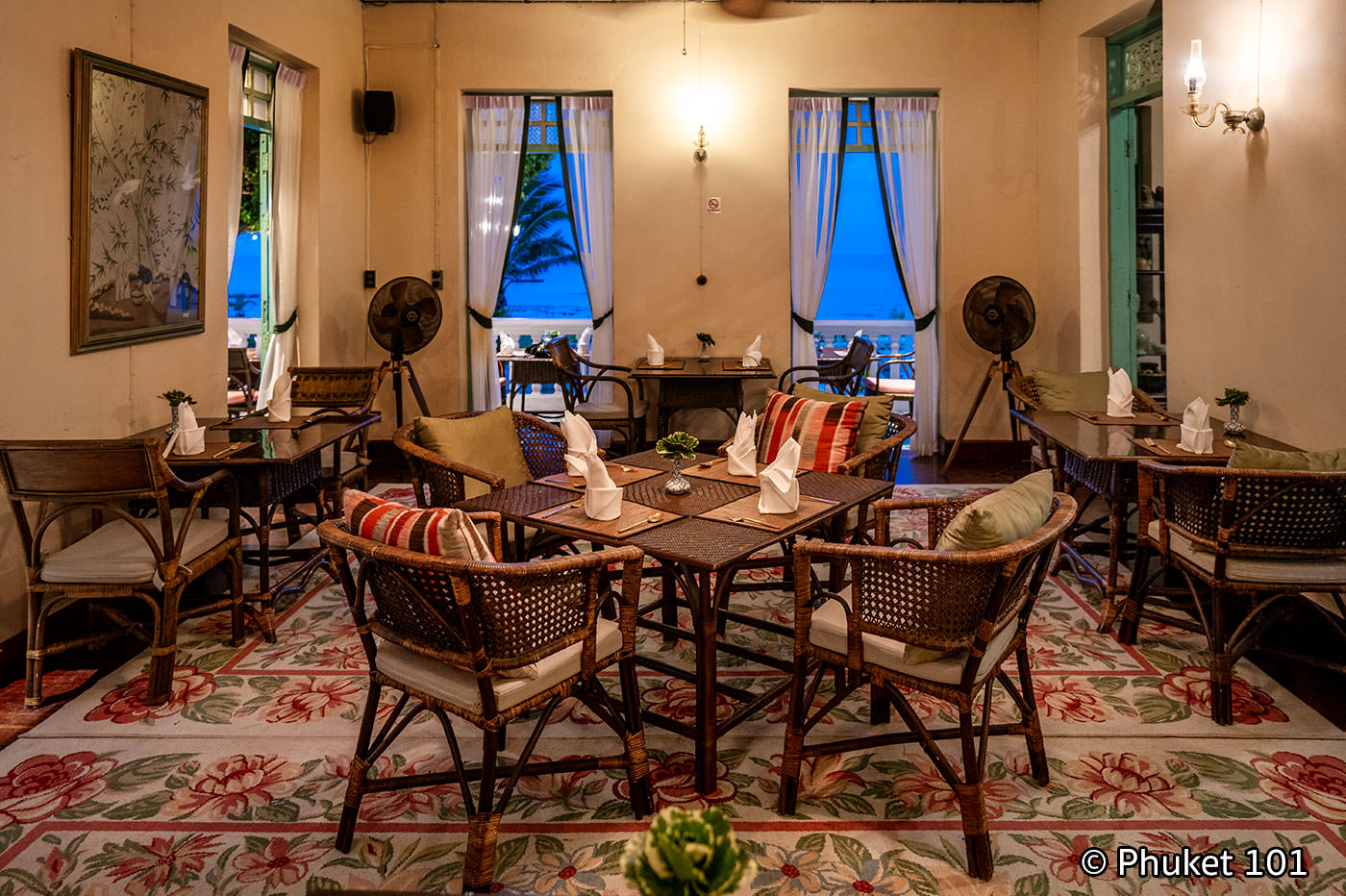 We went several times and always enjoyed the charm of the house on the beach, a superb photo and an Instagram opportunity. Walk around, enjoy a cocktail or a glass of wine before dinner, and visit the upper floors to admire the room settings and old furniture to get a glimpse into the past Phuket Island.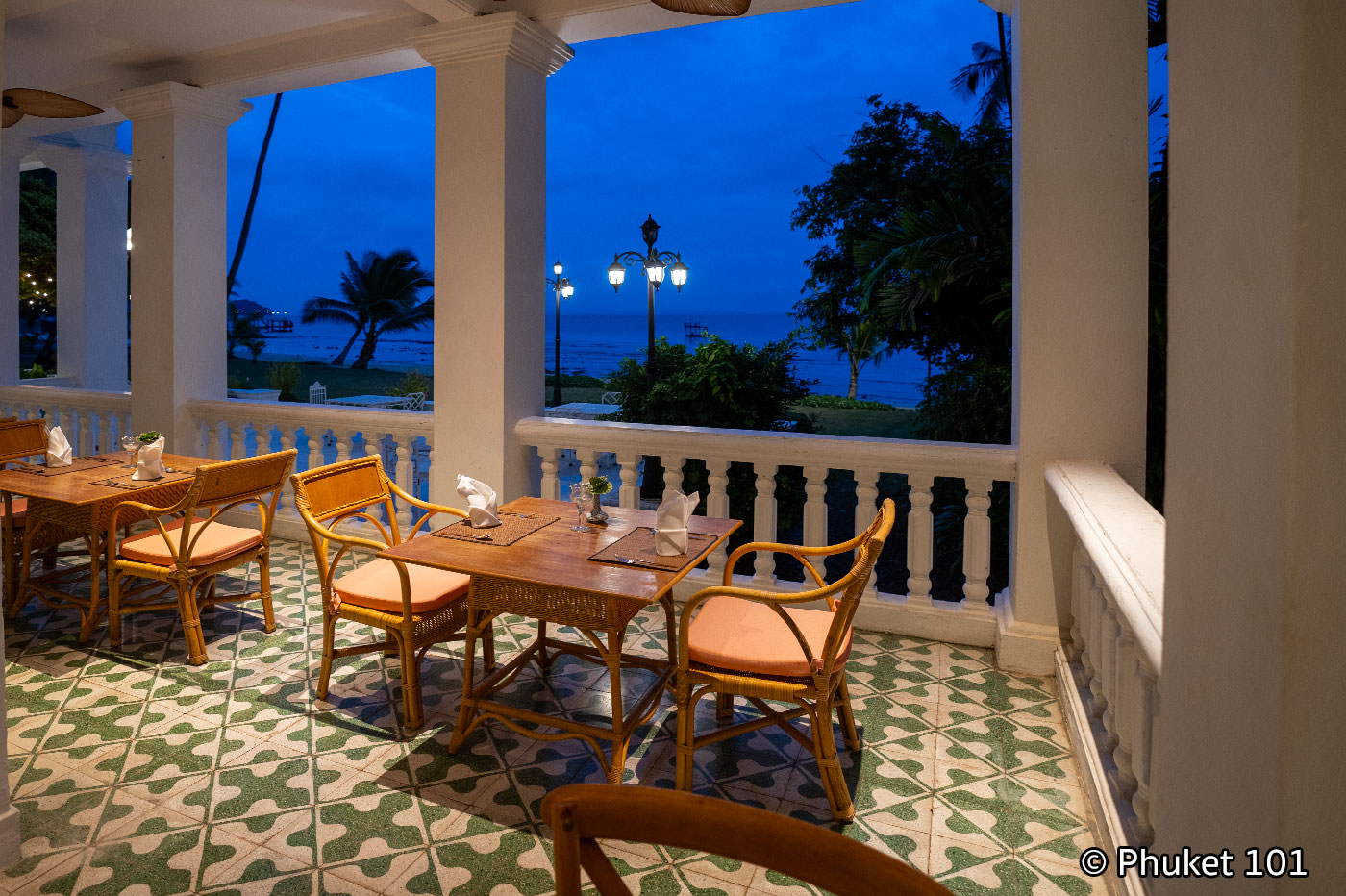 Once your leisurely exploration is done, it's time for a well-deserved dinner, and while the indoor dining room is beautiful, nothing beats sitting outside on the terrace to admire the sky darkening over the ocean. This is truly a priceless experience. Seating capacity: 24 inside and 80 outside, opens from 6.30 pm to 11 pm (Closed Mondays) – Reservation: +66 (0)76 391 123
Bamboo Bar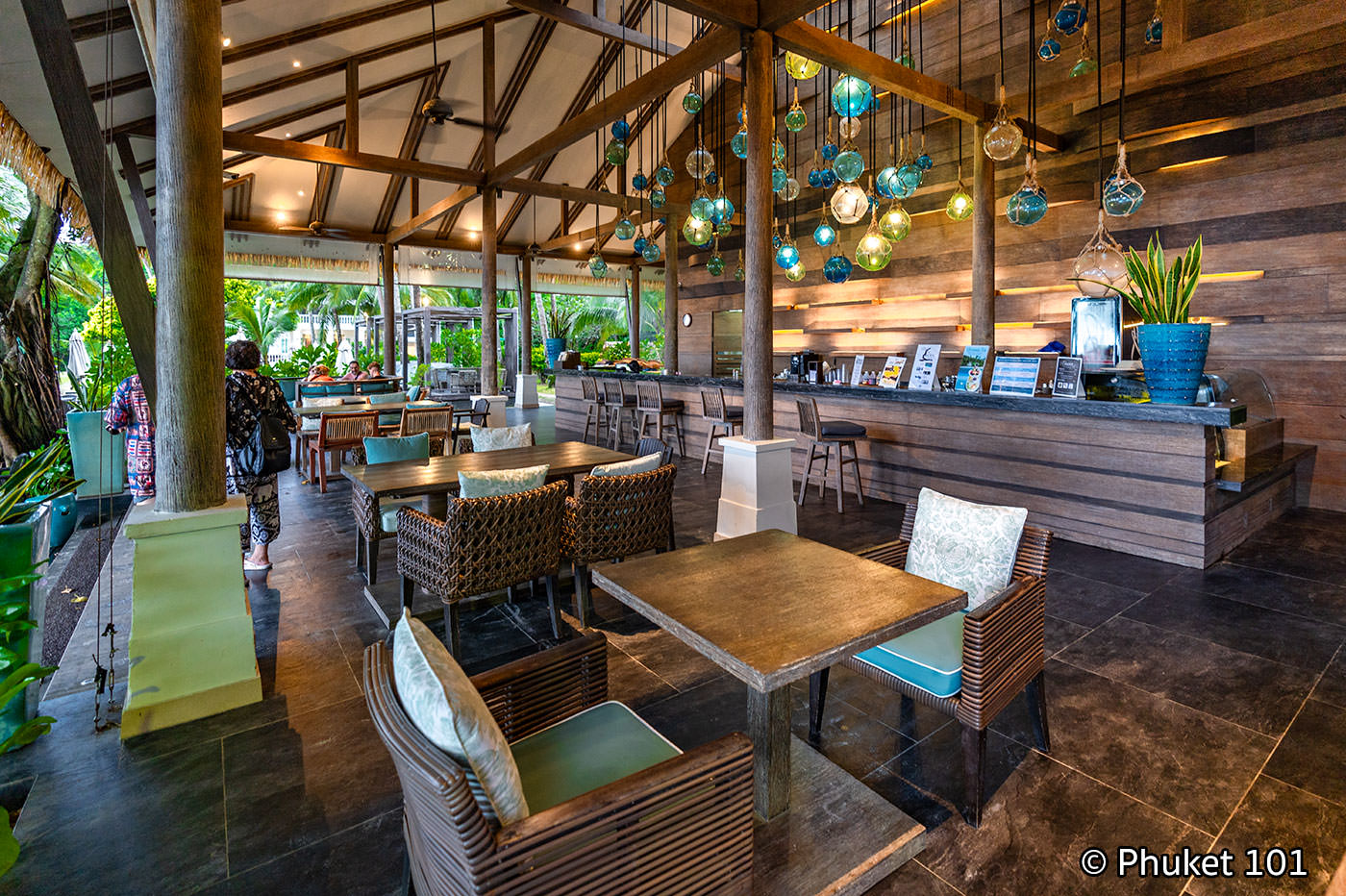 Bamboo Bar is both a bar and a restaurant set near the beach, a perfect place to enjoy drinks, snacks or even lunch in a tropical atmosphere, under the palm trees. Seating capacity: 50, opens from 9 am to 6 pm.
Top of the Reef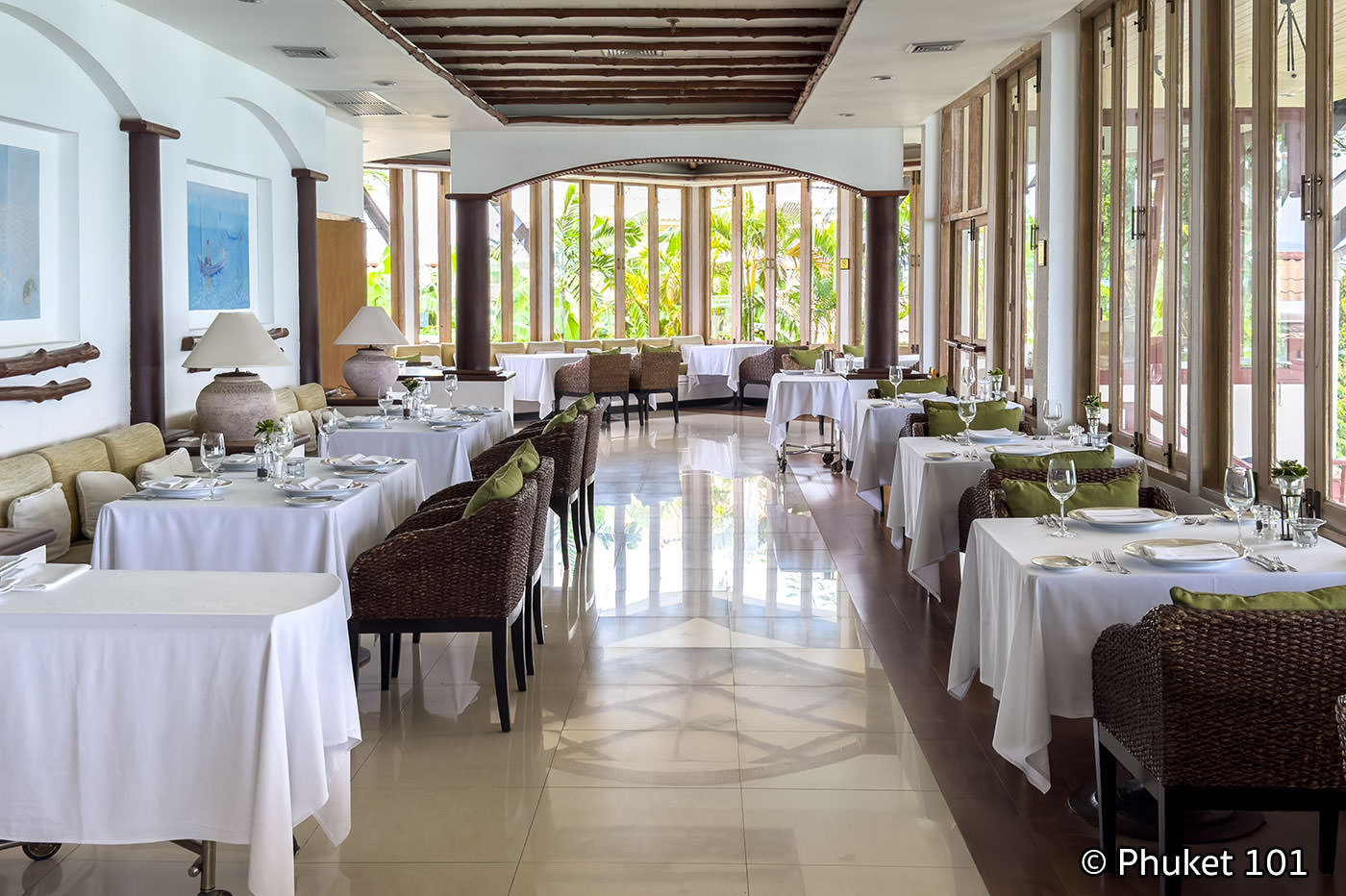 For seafood enthusiasts, Top of the Reef offers an al fresco dining experience with sweeping ocean views. Guests can also unwind at Otter's Bar. Dress Code: Smart casual dress required, seating capacity: 50 inside and 20 outside, opens. from 6.30 pm to 11 pm (Closed on Wednesday), Happy Hour: 5.30 pm to 6.30 pm
The Light House
Located just next to the hotel, the Light House offers a unique ambience and a variety of cocktails and relaxation. The band plays some great classic rocks and tunes between 9.30 and 10 pm, depending on the day. Seating capacity: 30 inside and 50 outside, opens from 5 pm to 1 am (Closed on Monday and Tuesday), Happy Hour: 9.30 pm to 10.30 pm
Cafe Kantary
Café Kantary serves high-quality coffee and a variety of delicious snacks and drinks in cozy indoor and outdoor seating rooms, making it the perfect place to enjoy a sweet treat with friends or unwind with coffee at any time of the day. Open from 8 am to 11 pm.
The Beach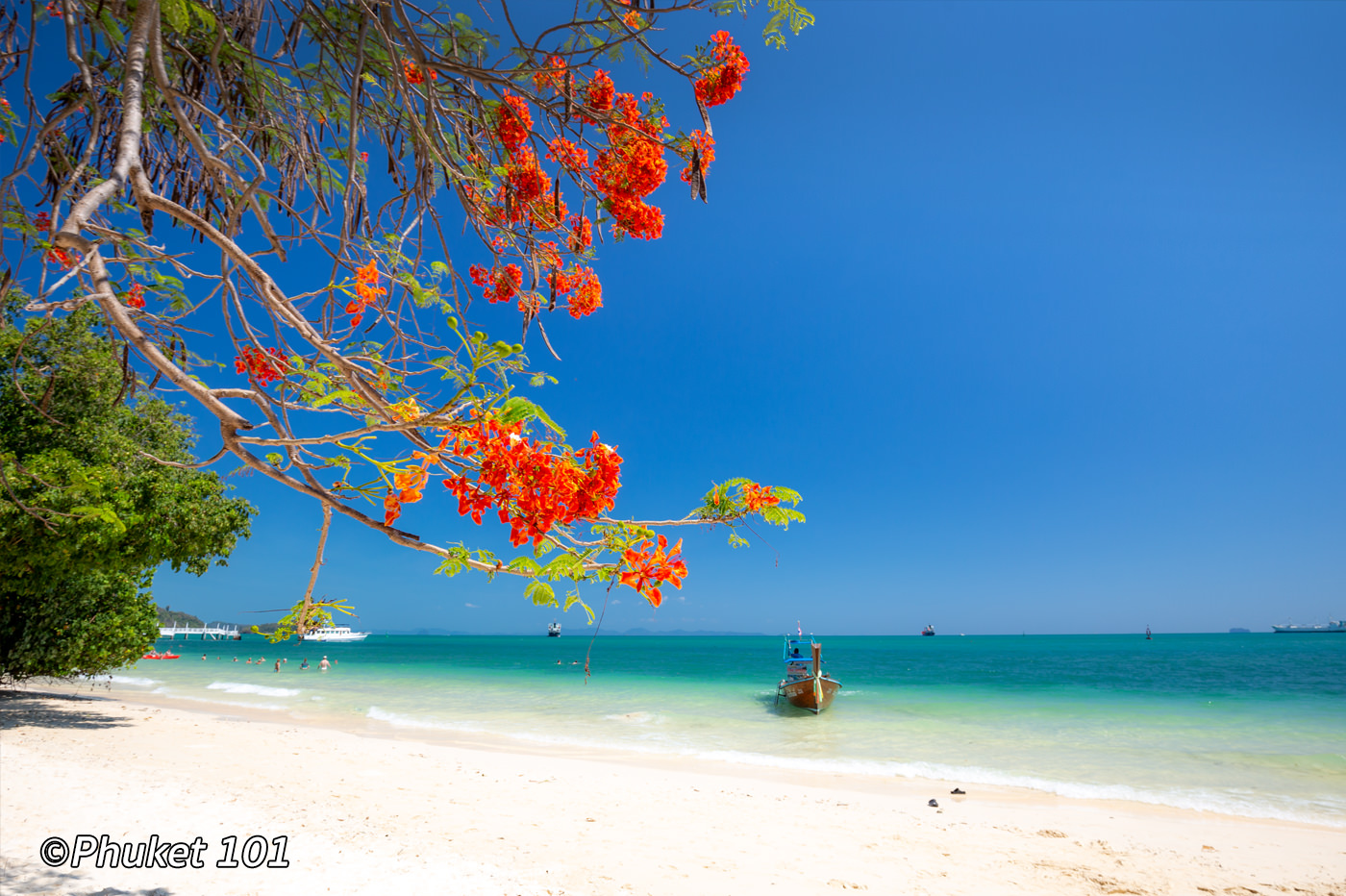 The hotel enjoys a prime location on Phuket Island, offering guests direct access to a pristine beachfront. This tranquil haven features soft, powdery white sand and crystal-clear turquoise waters, perfect for swimming and water sports. The secluded position of Cape Panwa Hotel ensures a serene and unspoiled environment that is truly unique on the island.
Facilities
Beachside Pool
Cape Panwa Hotel takes pride in offering world-class facilities to cater to guests' needs and well-being. The Cape Spa provides a sanctuary for rejuvenating treatments and relaxation. Two swimming pools allow guests to cool off and unwind, and well-equipped fitness facilities are on hand for those looking to maintain their wellness routines during their stay.
The Boutique
Fitness Center
Kids areas
Summary
Cape Panwa Hotel emerges as a luxurious sanctuary, embracing a wealth of room options, exquisite dining experiences, a breathtaking beachfront setting, and top-tier amenities. This makes it the unparalleled choice for travellers seeking a tropical escape immersed in opulence on the beautiful island of Phuket.
Cape Panwa Hotel Photos
Information, Rates and Bookings
Cape Panwa Hotel Info
Location: Panwa Beach
Range: 5-star
Address:106 Moo 8, T.Wichit A.Muang, 83000 Phuket, Thailand
Phone: 076 60 00 20
Hotel website: www.capepanwa.com
Factsheet
Swimming pool: 2
Restaurants and bars: 9 (2 off site)
Distance to the beach: on its own beach
Distance from the airport: 44.4 km
Distance to Patong Beach: 22.7 km
Distance to Phuket Town: 11.7 km

Check the rates with your favourite websites
Cape Panwa Hotel Map
More places to visit in and around Phuket
Plan your trip