---
Enjoy dinner in a true Phuket heritage house
---
Panwa House is a white Sino Portuguese restaurant surrounded by palm trees, right on the secluded beach of the Cape Panwa Hotel on the east coast of Phuket. This house has been a Phuket icon for years, appearing in movies or TV series.
Cape Panwa is not exactly centrally located, to say the least, it's quite far from everything, but if you happen to go to the Phuket aquarium, you are just next to it. It could even be a nice idea to combine a visit to the aquarium in the afternoon and have dinner at the Panwa house. (The Panwa House is open for dinner only and outside guests are welcome).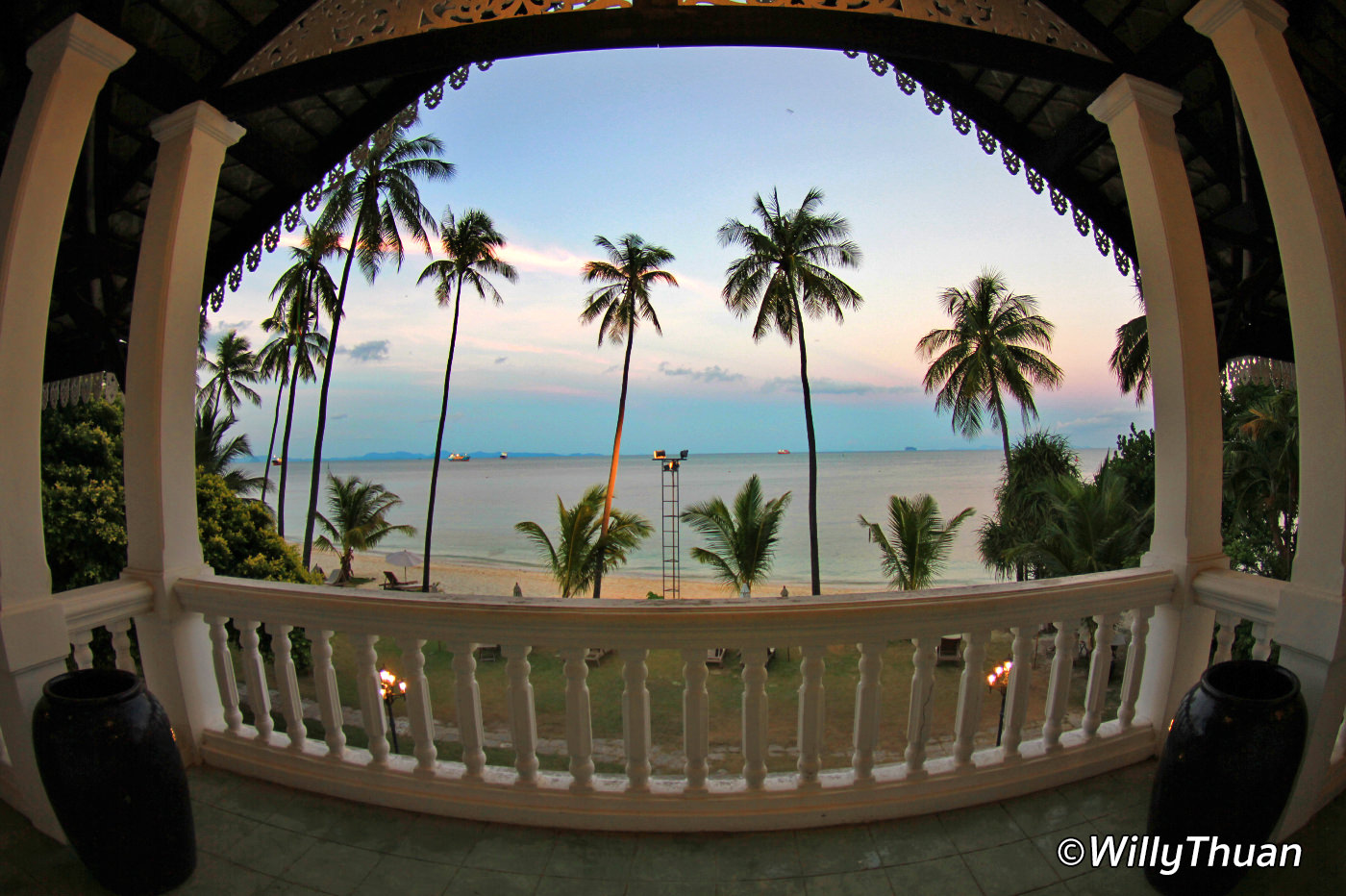 The street leading to the hotel is quite narrow and easy to miss, but there is a sign on your left-hand side before the aquarium. Once you reach the hotel lobby at the top of the hill, a little ride in an old fashion funicular will take you down to the other side of the hill, where the beach restaurants are. After a short walk in the garden along a white sandy beach, the house will appear surrounded by very tall palm trees, and you will instantly see why the house is a perfect timeless movie set.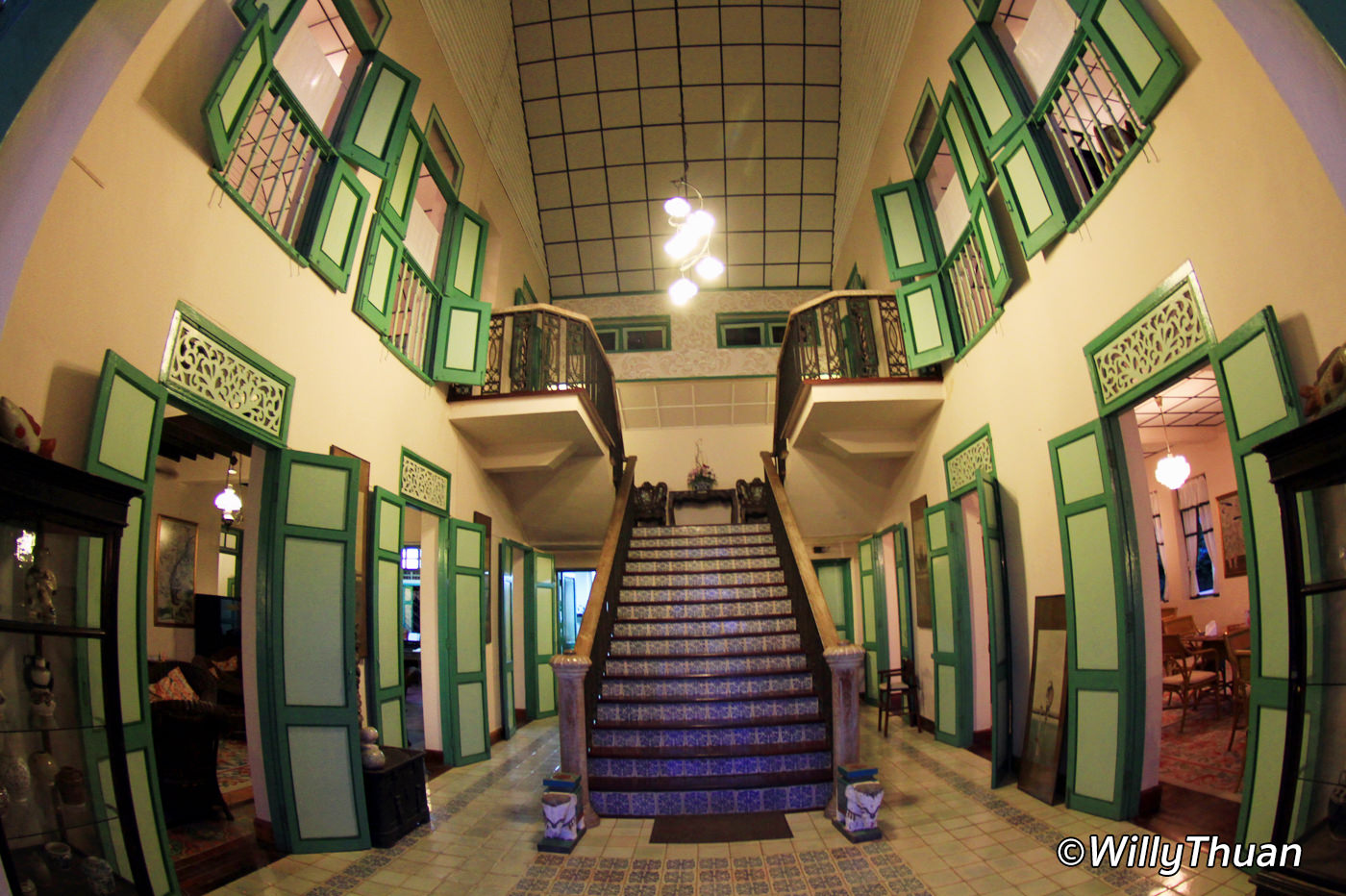 Panwa house was a former coconut plantation owner's home and has been kept in excellent condition. Unfortunately, this is not the case for many Sino-Portuguese mansions on the island. Here, the original style was respected: old tiles, wooden floors and nacre encrusted teak furniture, old library cabinets and flowery carpets. As you enter the house, the central staircase seems to be leading to two separate indoor houses, each having beautiful green doors and window shutters turned inside the house. I always loved that.
Panwa house can accommodate about 80 guests outside and 20 inside, but everyone prefers dining al fresco on one of the beautiful terraces. Having the last daylight over the sea on one side and the majestic white mansion on the other & is a unique moment to enjoy.
---
What to order
Our dinner included a good selection of Thai dishes, generally less spicy than you would find in a local restaurant, but you can request very hot when ordering.& & Remember that Thai food doesn't have to be spicy to be real and southern Thailand like it hot!
We ordered a selection of classic appetisers: chicken and beef satay, deep-fried soft-shell crabs, a very good Nam Prik (boiled veggies in a pungent and very spicy shrimp paste), a Tom Ka Gai (spicy and sour coconut soup with chicken) and a& Beef Masaman Curry as the main dish. Panwa House is part of a hotel, prices are a bit above average, but you get an exceptional outdoor setting and excellent service.
---
More Photos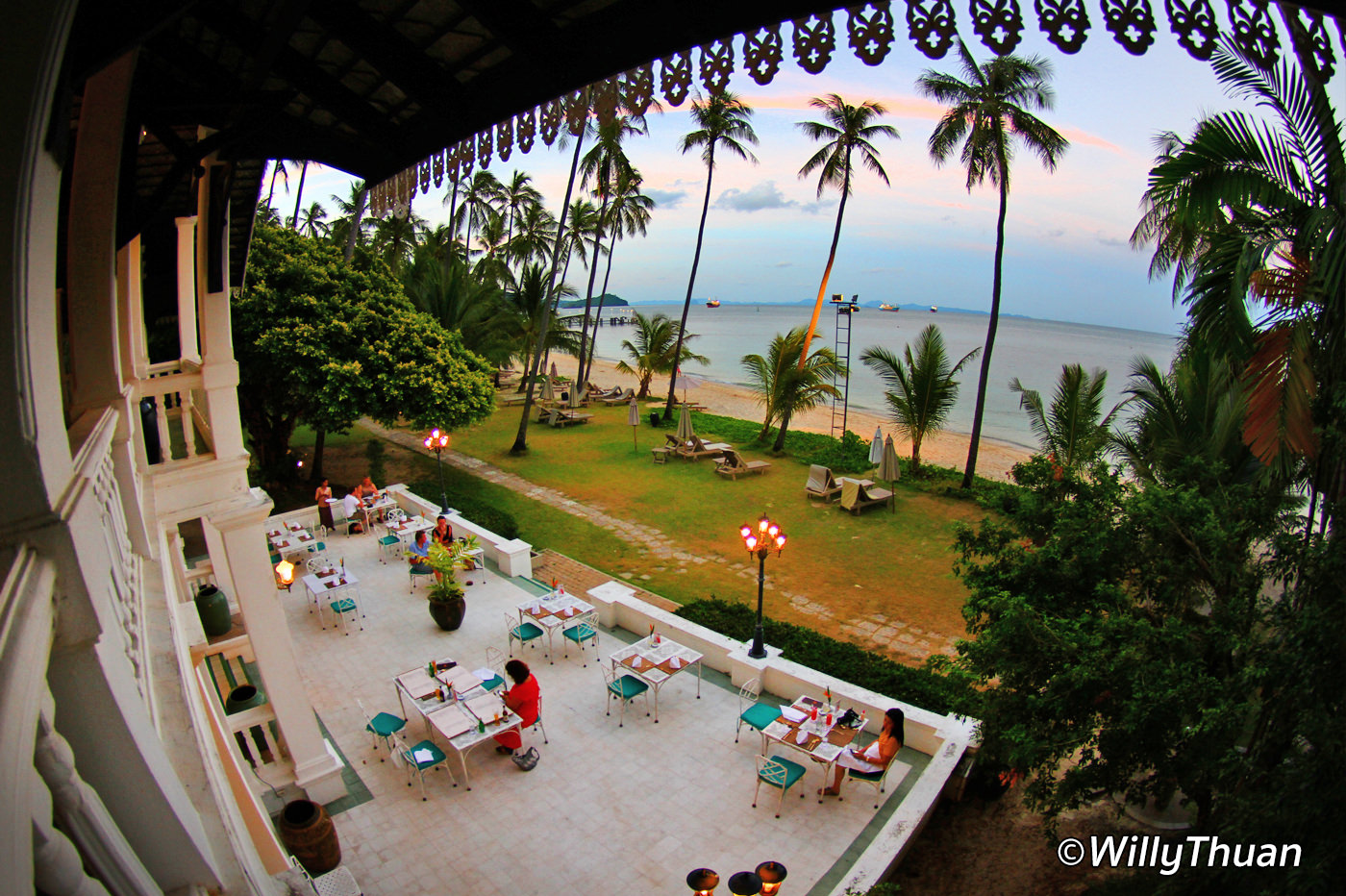 ---
Panwa House Info
Location: Cape Panwa
Address: 27, Mu 8, Sakdidej Road Cape Panwa Phuket 83000
Tel: 02 233 3433
Open: 6:30 pm – 11 pm (except Mondays)
Dinner is a la carte, so you might want to call in advance to book
---
Panwa House Map
---
More reading