---
What is Khao Khad Viewpoint?
---
Khao Khad Viewpoint (Panwa Viewpoint) is a solitary standing viewpoint on top of one of the highest and most remote hills of Phuket and a bit of a mystery. With parking designed to accommodate a large number of buses and cars, a shop and a massive staircase leading to a large tower, you would expect to find a crowd up there… but when you arrive, the solitude of the place is striking.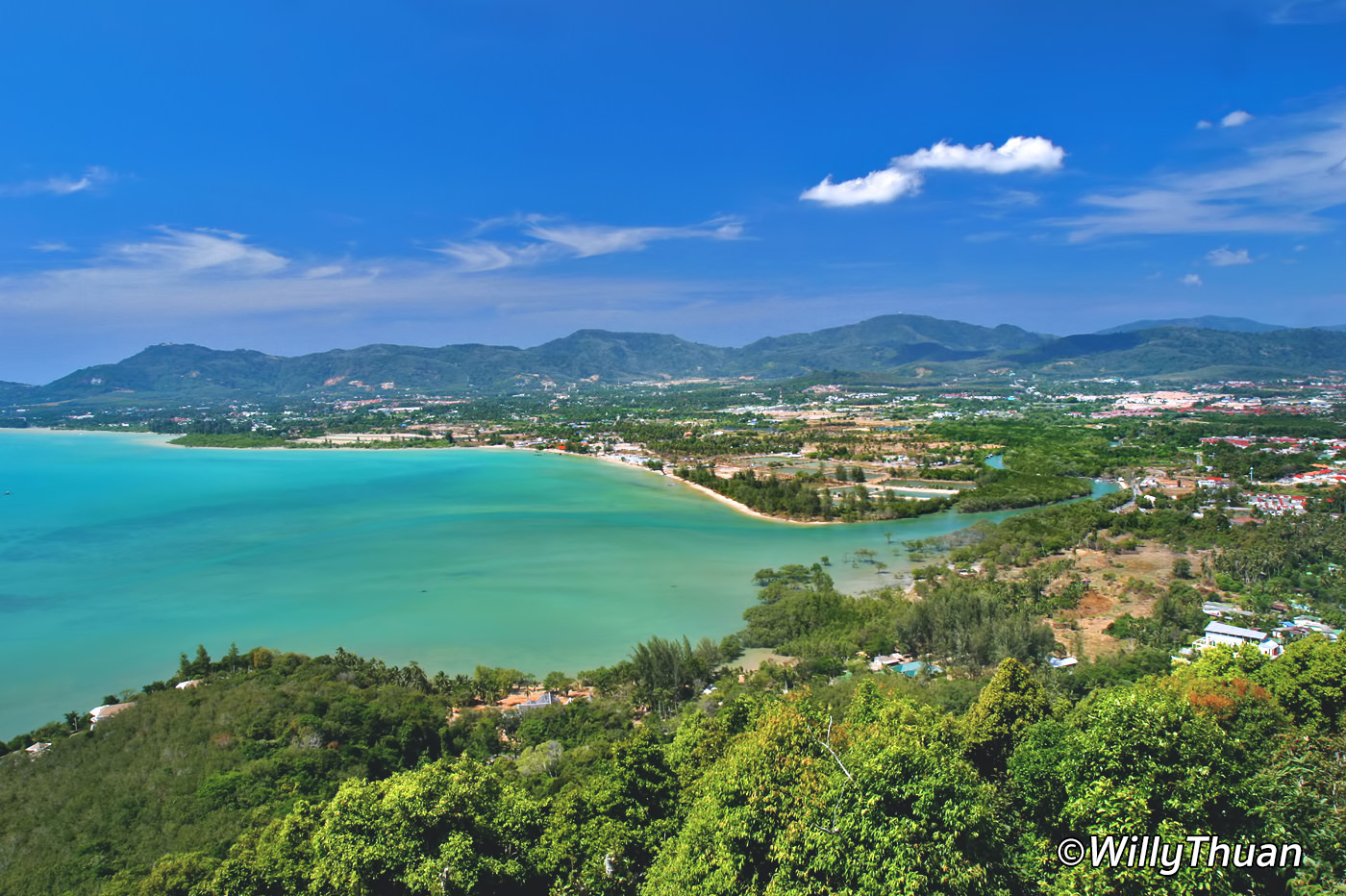 Maybe it was just the three times I went to Khao Khad Viewpoint, but I never saw more than a few cars and a bike. Only one shop is open, and an old man selling drinks is watching Muay Thai on TV while commenting on the action to his cats. The whole place is surprisingly well maintained and clean, grass mowed, and the signage bright.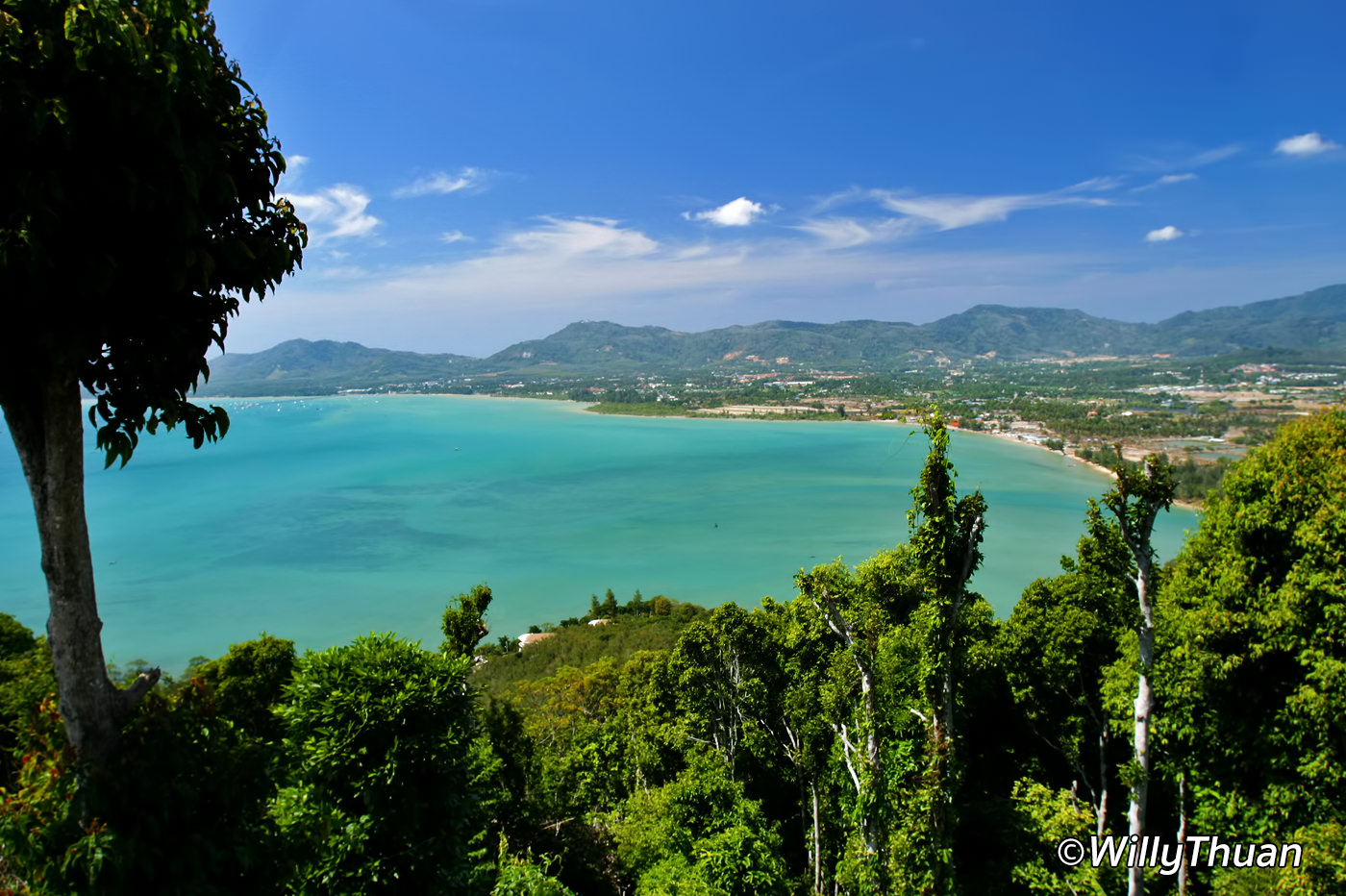 ---
What You Can See?
So get ready to climb up two hundred steps and see how physically fit you are. Panwa Viewpoint building has two levels above the ground floor, and the 360˚ view from the top is breathtaking. On a clear day, you can see Phang Nga Bay.
Some signboards written in English, Thai and Japanese are strategically placed around the circular room to help you recognize beaches and islands around the hill:
To the South:
Koh Sirey, Makham Cape and Taphao Island.
To the North:
Phuket Town, Rang Hill and Kathu.
To the West:
Palai Bay and the Mangrove of Mudong Canal (where Mor Mu Dong Restaurant is), Wat Chalong and the Big Buddha of Phuket.
To the East:
Ao Yon Bay, Ell Island, Lone Island and Tanan Island.
---
How to Get to Khao Khad Tower
Take the direction of the Phuket Aquarium in Cape Panwa until you see a sign on your right, soon before the aquarium, or follow the signs to the Novotel Panwa, and you will see the board to the viewpoint near the hotel pointing to a steep road.
---
Khao Kad Viewpoint Photos
---
Khao Kad Street View
---
Khao Khad Views Tower Info
Location: Sakdidet road M.8 T.Wichit A.Muang Phuket, Cape Panwa, Phuket, 83000
Open: 6:00 am – 6:00 pm
Phone: 063 536 7045
Price: Free
---
Khao Khad Viewpoint Map
If you are on mobile, add the map here: https://goo.gl/maps/oQ76GSVXBhA33eME6
---
More reading