---
An island within Phuket island
---
Koh Sirey is an island, but you would never guess it from a map and many probably have never heard of it. Connected to Phuket town by a very short bridge, this small piece of land doesn't have any particular signs but this is where you will find the beautiful Westin Siray Bay Resort.
---
What to do on Sirey Island
---
Besides the temple and maybe Chaolay gipsy village, there is not a lot to do on Koh Sirey. It's not really a destination in itself, but it's an area of Phuket that deserves to be seen a bit more or if you are like us eager to explore every corner of the island.
Wat Koh Sirey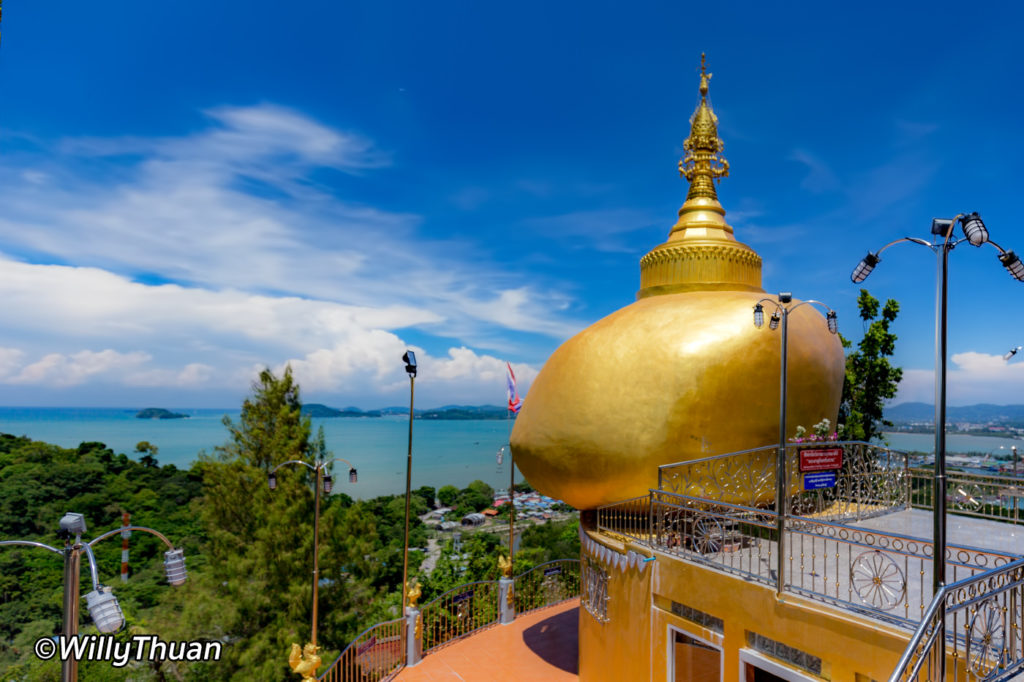 The small island is only 20 km square and is visible from quite far with its Thai temple built at the top of a hill. Driving up there is easy, and a small road drives around the temple, surrounded by many small shrines dedicated to people who passed away. Park where you can and walk to the temple to enjoy a beautiful bird view of Phuket town.
Koh Sirey temple also shelters a golden reclining Buddha which without being impressive (like the one at Wat Sri Sunthorn), is still as big as the temple. A note: the old guy standing by inside the temple will request a donation if you want to take a photo of the reclining Buddha, this is most unusual, and he is pretty grumpy, so better drop a small note in the donation box (It's a nice gesture anyway).
Phuket 101 receives 250,000 monthly visitors on average (500,000 pageviews/month).
If you wish to advertise on this space or other options available on Phuket 101, just contact us.
See some monkeys
Don't miss the many monkeys at the bridge, the area is now clearly indicated by green signs, and the monkeys enjoy the fruits regularly given by the locals. It's hard to resist these little guys, these are not yet as tamed as the one on Monkey Hill also in Phuket Town, and not as naughty as the ones in Phang Nga Cave (which also shelters a reclining Buddha).
Chao Lay Sea Gypsy village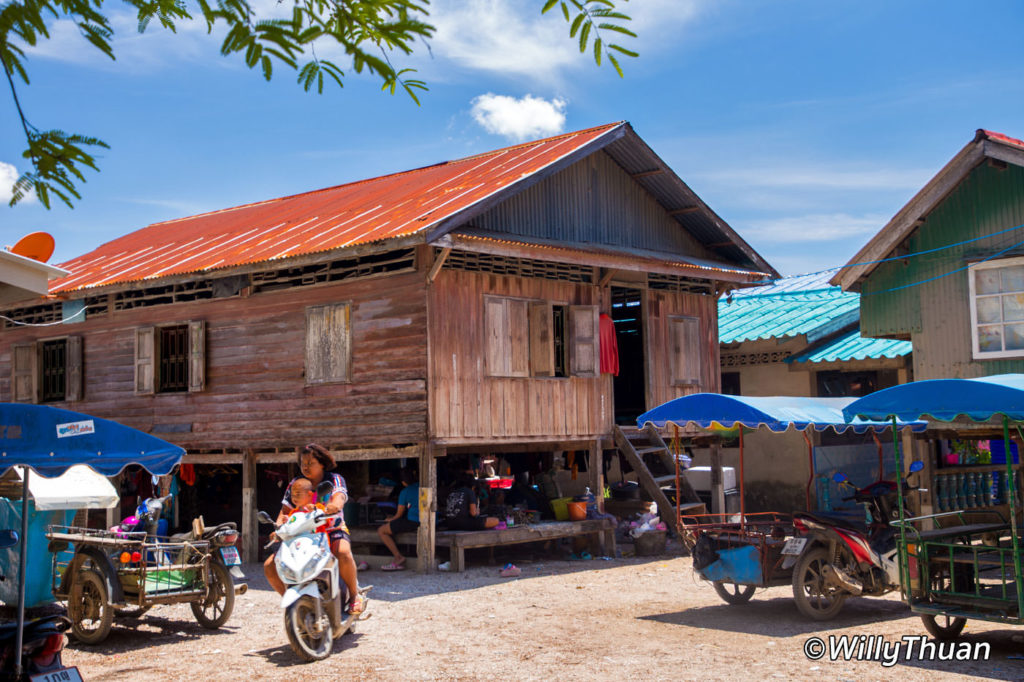 Besides the Westin Siray Bay Resort and the temple, Koh Sirey is home to a Sea Gypsy village also known as Chao Lay. It's not very large and not impressive, but it has a certain charm, as it hasn't changed in ages. People are rather poor, live and work under and outside their houses. It's still a good hideaway by the sea if you want to stop for lunch and try some local seafood.
---
Where to eat
---
Krua Phetphoom Beachside
Location: Koh Sirey
Address: 70 Ratsada, Mueang Phuket District, Phuket 83000
Hours: 11 am – 9 pm (Wednesday closed)
Phone: 081 919 2273
Facebook: https://www.facebook.com/Phetphoomkitchen
---
Where to stay on Koh Sirey
---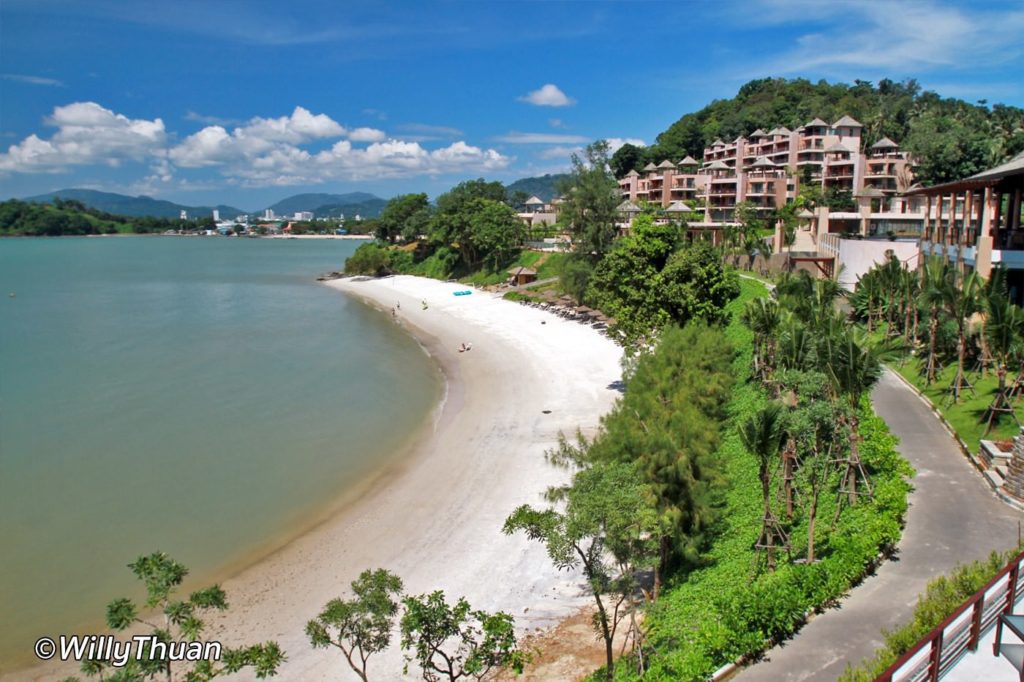 There are a few small privately owned properties on the island, but the only real hotel is the beautiful Westin Siray Bay Resort. The resort features a large number of rooms and villas with amazing views of the bay. The beach is quite small and not suitable for swimming. Not far behind the resort is Plylaem Seafood, a decent seafood restaurant where you can get an affordable lunch before heading back to the mainland.
Range: 5-star
Swimming pools: 3
Restaurants and bars: 3
Address: 21/4 Moo 1 T.Rasada A.Muang Rasada Phuket, Phuket 83000
Phone: 076 335 600
Open: 24 hours
Check-in: 3 pm – Check-out: 12 noon
Rates: for Westin Siray Bay Resort Phuket
Facebook: https://www.facebook.com/westinphuket/
---
More Photos of Sirey Island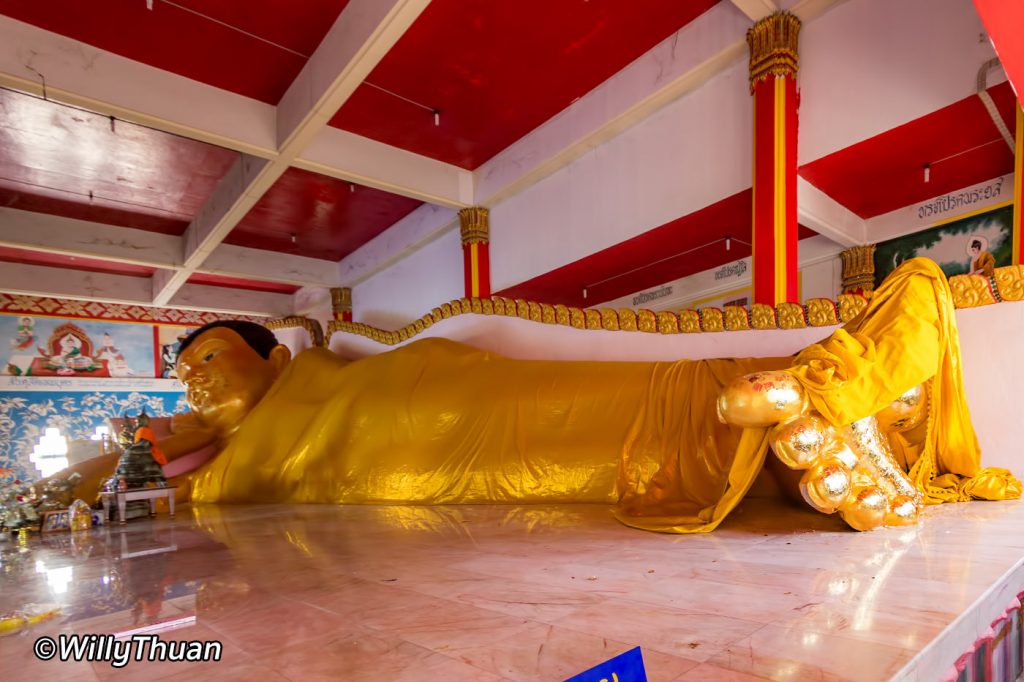 ---
Koh Sirey Map
---
What's Around?
---
More reading