Starbucks Sinae Phuket on Koh Sirey Island
Starbucks Sinae is an unusual and unexpected version of the famous Seattle-based coffee shop, perched at the top of Sinae Hotel, on Koh Siray Island. Koh Sirey is an island located east of Phuket Town and connected to Phuket by a bridge so short, it never felt like an island.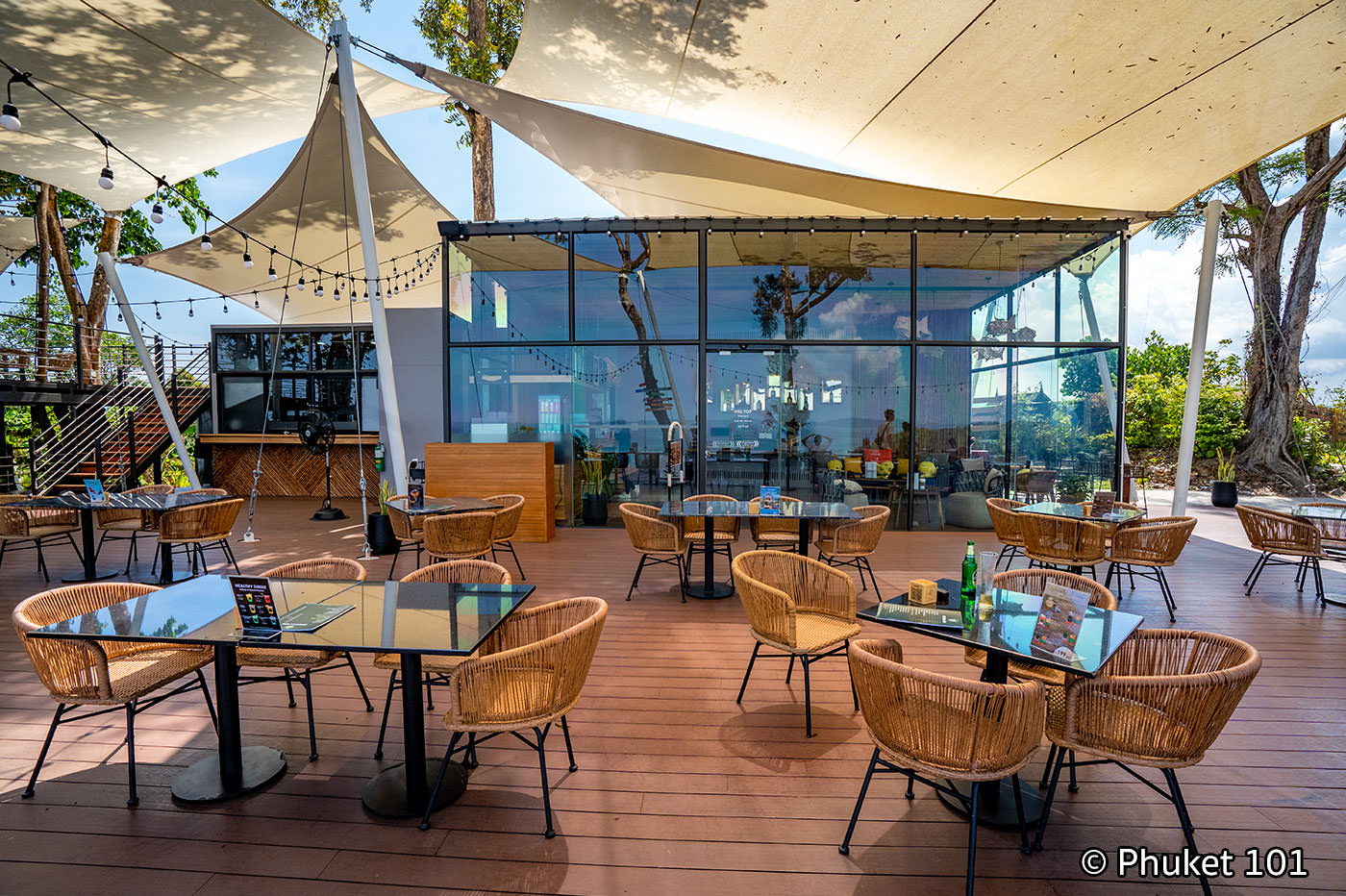 The Starbucks is at the top of the hotel, and it takes a buggy to take you up there. In order to ride the pickup truck of the electric buggy, visitors need to park at the feet of the hotel, and then purchase a 150 baht coupon you can exchange for any drink once up there. This is probably to avoid having people going all the way to the top of the hotel just to take photos and leave without ordering (It's private property)
The views from the top of Sinae Phuket are superb, especially on a beautiful day like we were blessed with.
What's interesting is that the rooftop is shared between Starbucks and the hotel, so guests can order from both menus with the same vouchers. Have a coffee, a beer or a cocktail and enjoy the amazing views from the top of Sirey Island.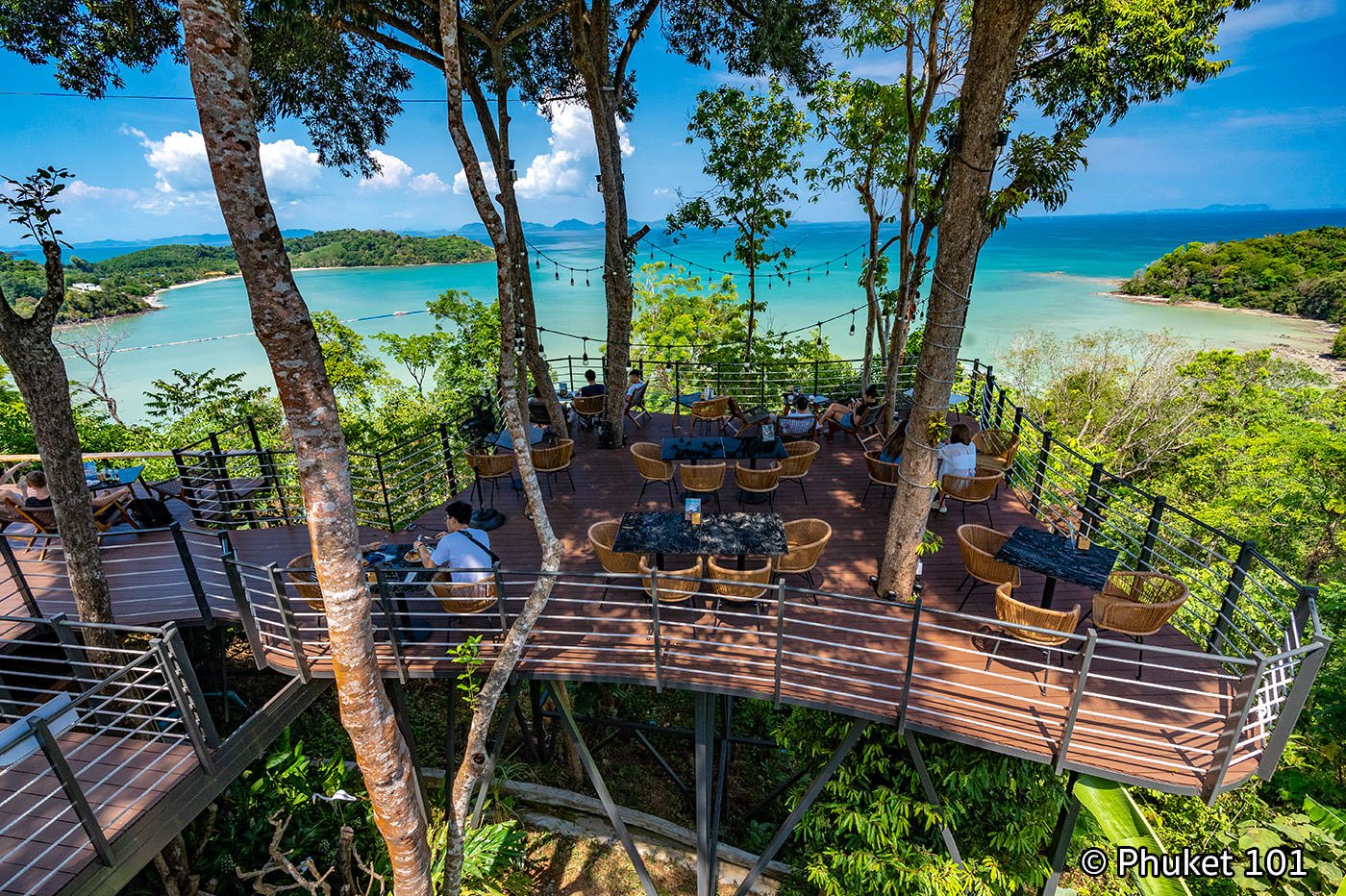 360 Panorama
More Photos of Starbucks Sinae Phuket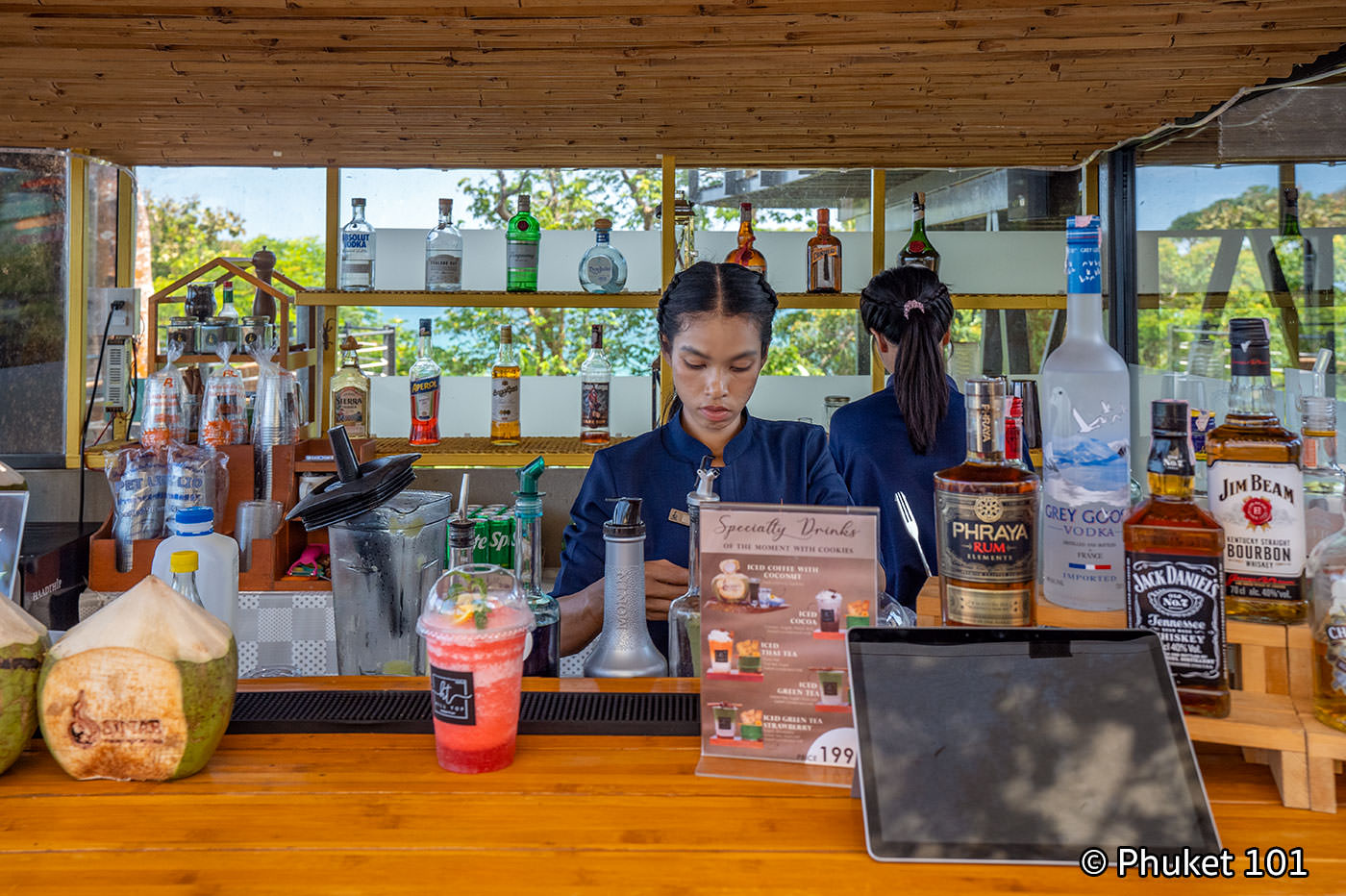 Starbucks Sinae Info
Location: Sinae Phuket, Koh Sirey
Address: Koh Siray Sinae Luxury Hotel Phuket 888 Ratsada, Mueang Phuket District, Phuket 83000
Hours: 10 am – 8 pm
Starbucks Sinae Map
Get the directions on your phone: https://goo.gl/maps/22VJud9DfeRzB7tT9
More Reading