---
What should I pack for Phuket?
---
'What should I take to Phuket?' is a question everyone asks on their first trip, just the way it always is when travelling to any new destination, and Phuket is no different.
Can I buy this or that in Phuket? Should I take it with me? What's Phuket weather like? How cold can it be? And with the online weather forecast always displaying a scary thunderstorm icon, travellers are often picturing storms with freezing rain, the way it usually is in their own country.
---
1. What clothes should I bring to Phuket?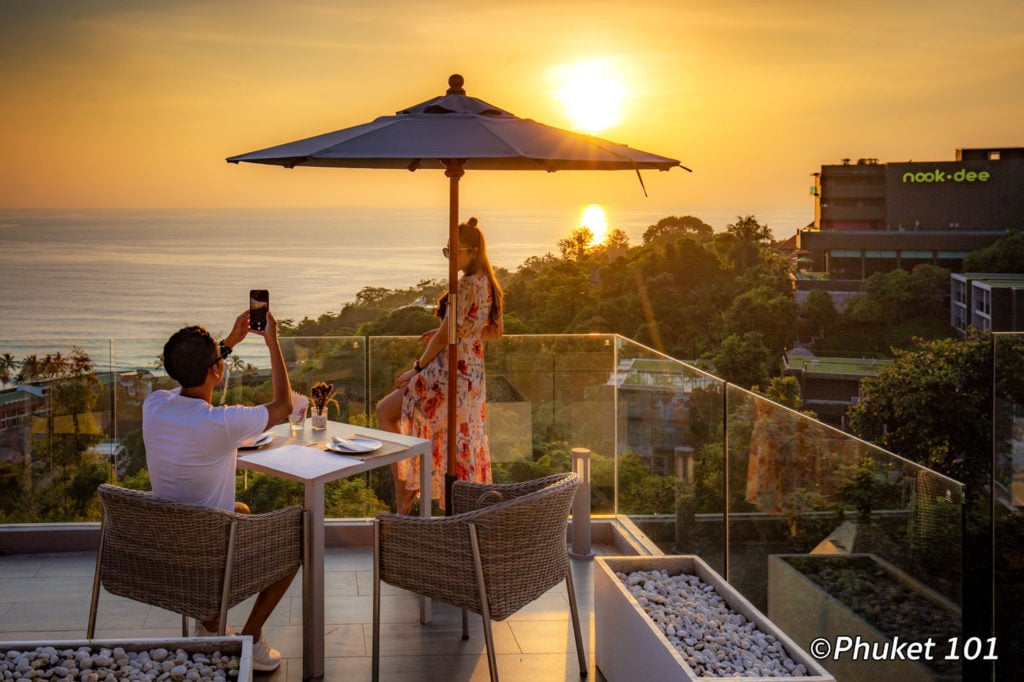 What clothes should I put in my suitcase is the most frequent question asked, and thankfully, it's also the easiest one to answer: take as little as possible. The weather in Phuket is ALWAYS warm! The coldest it will ever get is about 24 C (75.2 F), and even that is rare and considered unusual. Pack some shorts, skirts, light pants, t-shirts or light shirts. A light jacket, casual pants or jeans are ok, but you may only need these if you have a special dinner or event.
Phuket 101 receives 250,000 monthly visitors on average (500,000 pageviews/month).
If you wish to advertise on this space or other options available on Phuket 101, just contact us.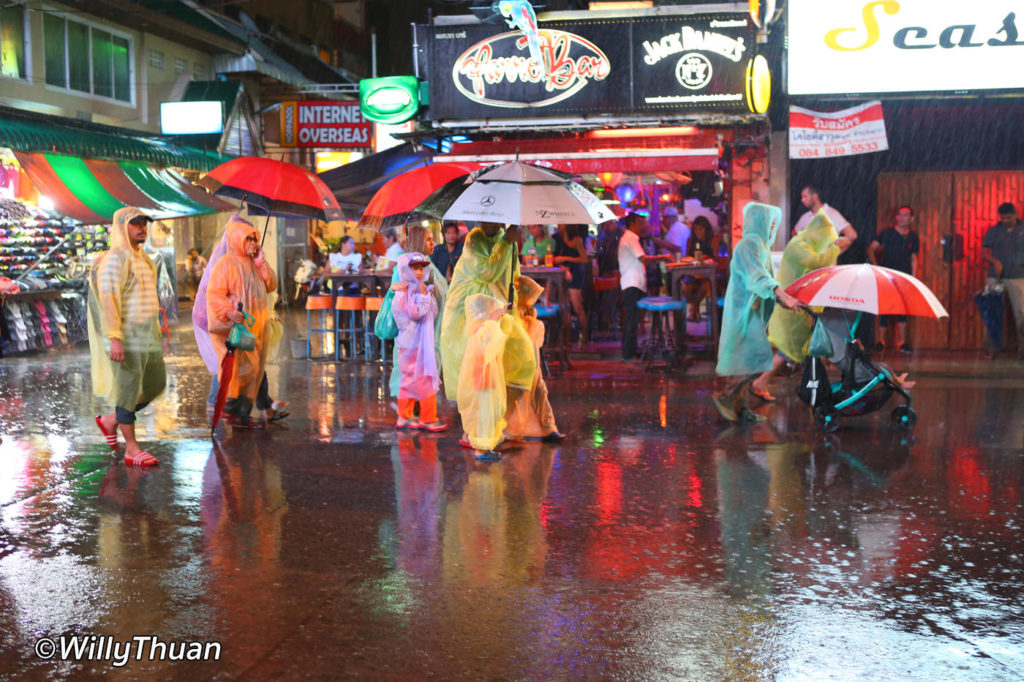 If you travel to Phuket during the rainy season, which usually is from May to November, you might get some rain, Just a light raincoat will do, and maybe a foldable umbrella. One thing to remember is that rain in Phuket is never, ever cold. You could happily stand in the rain with your t-shirt and your flip-flops.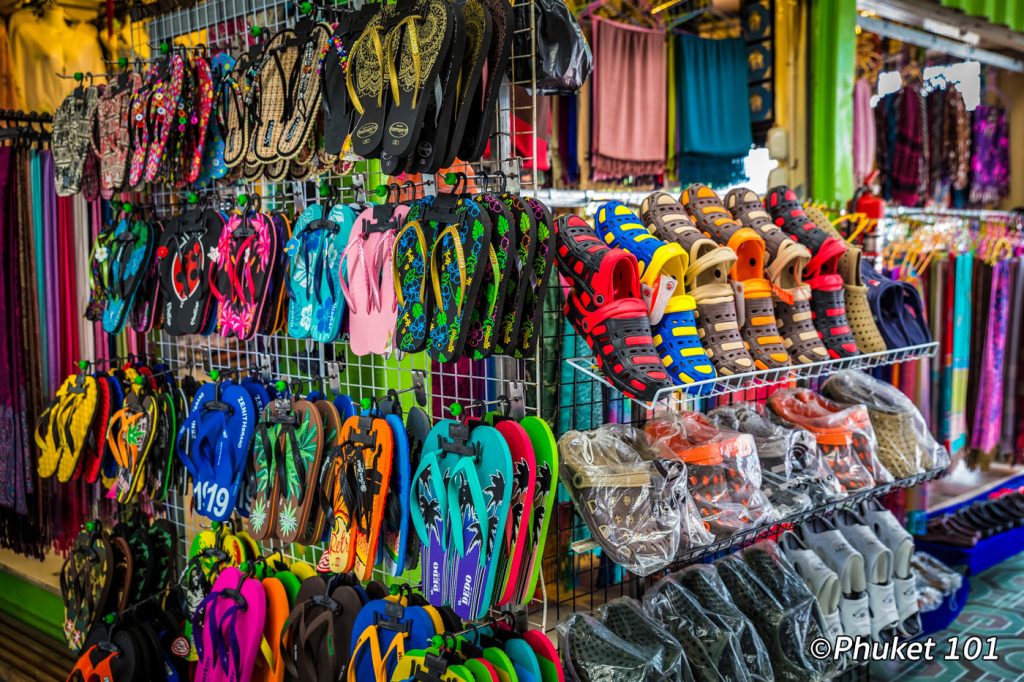 Unless you need to attend a special event, take only very light shoes or sneakers. Don't even think of taking boots. In addition, flip-flops are very cheap and very to find in street stalls. If shopping is one of your holiday activities, you will enjoy hunting for shoes, sneakers and beach sandals.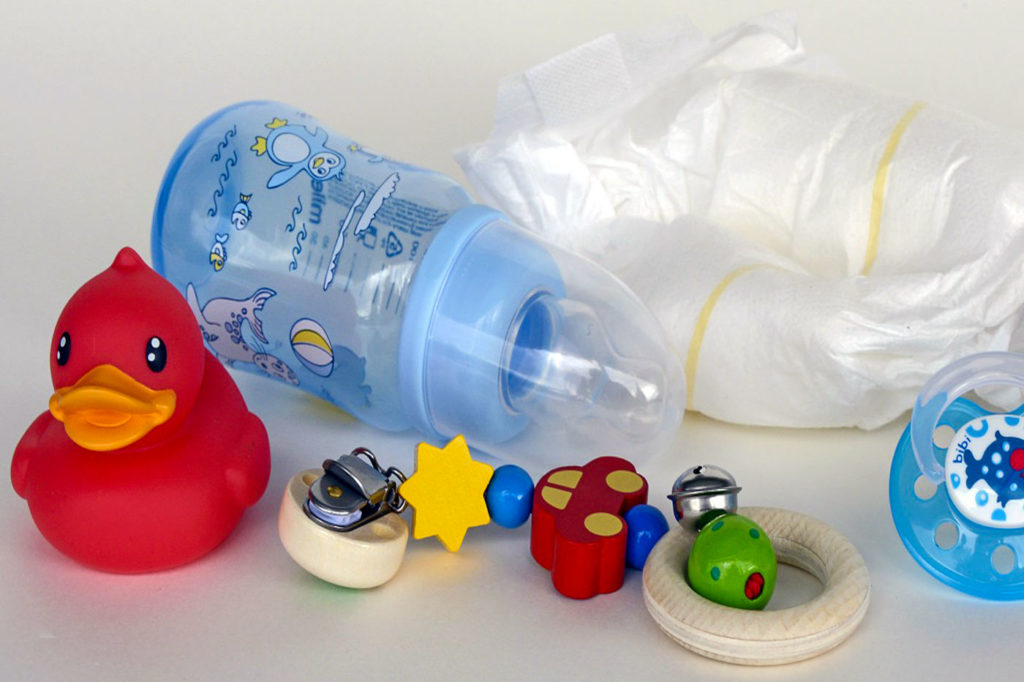 Phuket is a modern island with a surprisingly large amount of convenience stores and shopping malls within reach. Unless you have a favourite brand or special needs, you will easily find all the essential supplies your kids may need. Read more about travelling with kids in Phuket
5. Medicines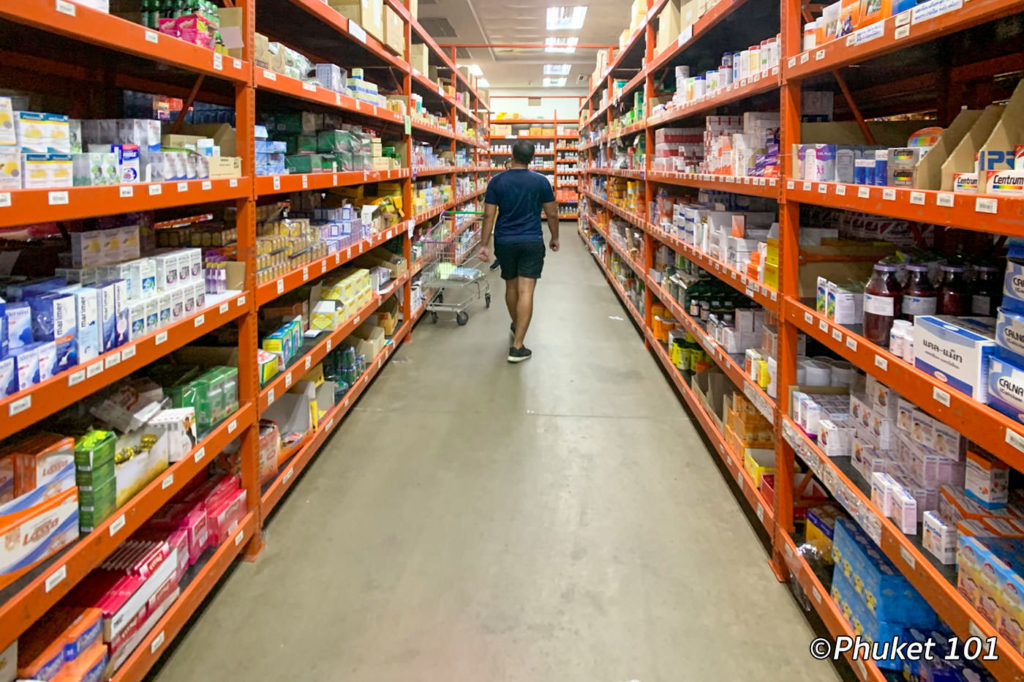 There are many pharmacies everywhere in Phuket, and they are well-supplied with international brands or their local equivalent at a cheaper cost. While it's always a good idea to carry your personal medicine bag, you won't have to panic if you forget something: you will surely find it here. If you do have a severe situation that requires special treatment, there are several very advanced international hospitals in Phuket. And as the island is quite small, you will be able to reach them in a short amount of time.
6. Electric adaptors
Thailand uses double flat or double round plugs, and hotels are increasingly equipped with international plugs, making it easier for everyone to charge their many mobiles, cameras and power banks. Take a couple of adaptors just in case, but as Phuket has been an international destination for many decades, adaptors are very easy to find at any of the many convenience stores. The power supply in Thailand is 220 volts at 50 hertz.
7. Cash or card?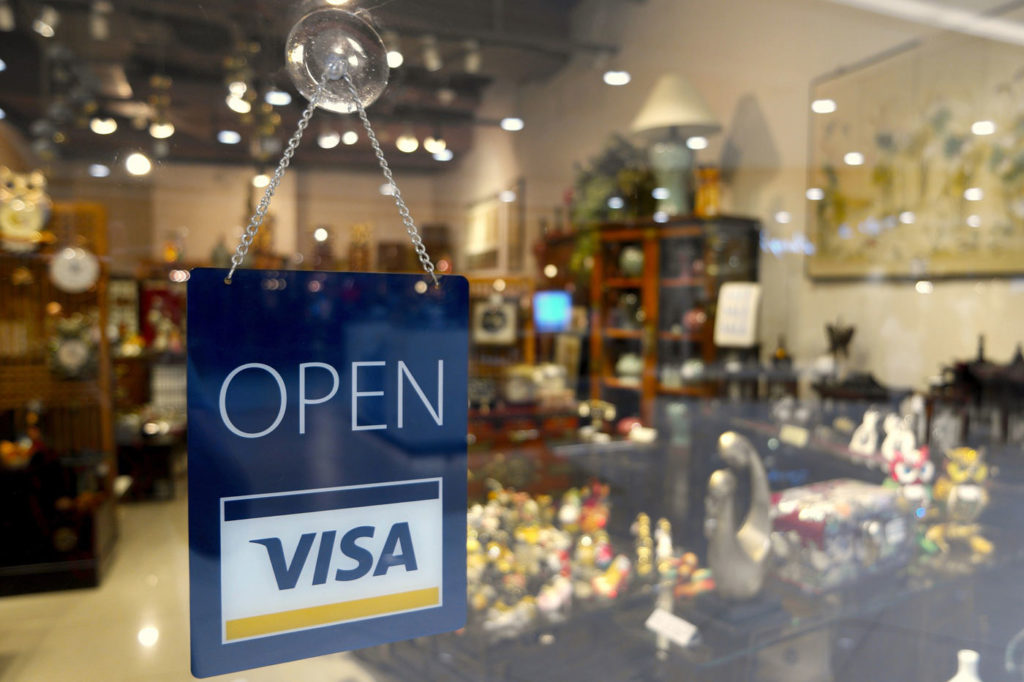 Cash or Card? Credit cards are accepted in shopping malls, most convenience stores, mid-market and upmarket restaurants, or when booking tours. You will need to pay cash for local restaurants, taxis or tuk-tuks, local massage shops and nightlife venues. However, you can use your credit card to withdraw money at one of the ATMs widely available everywhere. Your currency can be exchanged easily and safely in the streets at a better rate than ATMs or banks.
8. How much money?
Asking 'How much money should I bring to Phuket' is a bit like asking, "how long is a piece of string".
Phuket is generally the most expensive part of Thailand, followed by Bangkok, Koh Samui, and Chiang Mai. Rural areas are inexpensive.
The prices quoted below are based on our experience in Phuket. They'll differ wildly in other areas and are just an indication so you can try and calculate what you may need to bring.
5-star hotels will charge upwards of 150฿++ (most hotels add on a 10% service charge and 7% VAT) for a beer and some 80฿++ for a soft drink. You can get the same in 7-11 for around 40฿ and 15฿ respectively, without the ++
A meal in a 5-star resort could set you back around 2000฿ while street food is less than 100฿. A mid-way restaurant would have main courses for around 200-400฿. Anything beef-related is expensive as the good stuff is imported. Local stuff is cheaper, but you probably like your teeth.
Tours probably average around 1500฿ per person for a day trip. Many tours will include transport to/from your hotel. Some will be way more than this if they involve mini-van / boat rides combinations
Price of a t-shirt in the market 100฿. In a high-end shopping mall, probably 1500฿ upwards
Wine is very expensive. In a supermarket, expect upwards of 800฿ bottles or 1200฿ in a restaurant. That's pretty much the minimum for drinkable stuff. There are cheaper wines to be found, but many are mixed with fruit juice to bypass the import taxes and taste disgusting. Don't hold out too much hope for the "house wines"; they're usually the boxed South African Mont Clair – slightly better than the fruit wines but not much.
Cigarettes are cheap. 65-145₿ a packet of 20, depending on the brand. You could go with the local ones for cheaper – but you really don't want to.
Public transport outside of Bangkok is relatively non-existent, so you'll often rely on taxis or use the Grab app if you're in a tourist spot. Taxis everywhere other than Phuket are pretty cheap. Tuk-tuks (3-wheeled bikes or 4 wheels mini pickup trucks) are even cheaper. In Phuket, it feels like they're the most expensive on the planet. I'm sure they're not, but still, it's so annoying that for a 20km ride in Bangkok, you might pay 200₿, but in Phuket, you'd get about 300m for that.
Tuk-tuks from one beach to the next adjoining beach for at least 200₿. Main west coast beaches to the airport (taxi) at least 800₿. In Patong, just getting in a tuk-tuk will cost at least 200₿ or double after midnight (thank Stuart for this summary). Read about the best way to change money in Phuket and tips to travel with a small budget
9. Mosquitoes?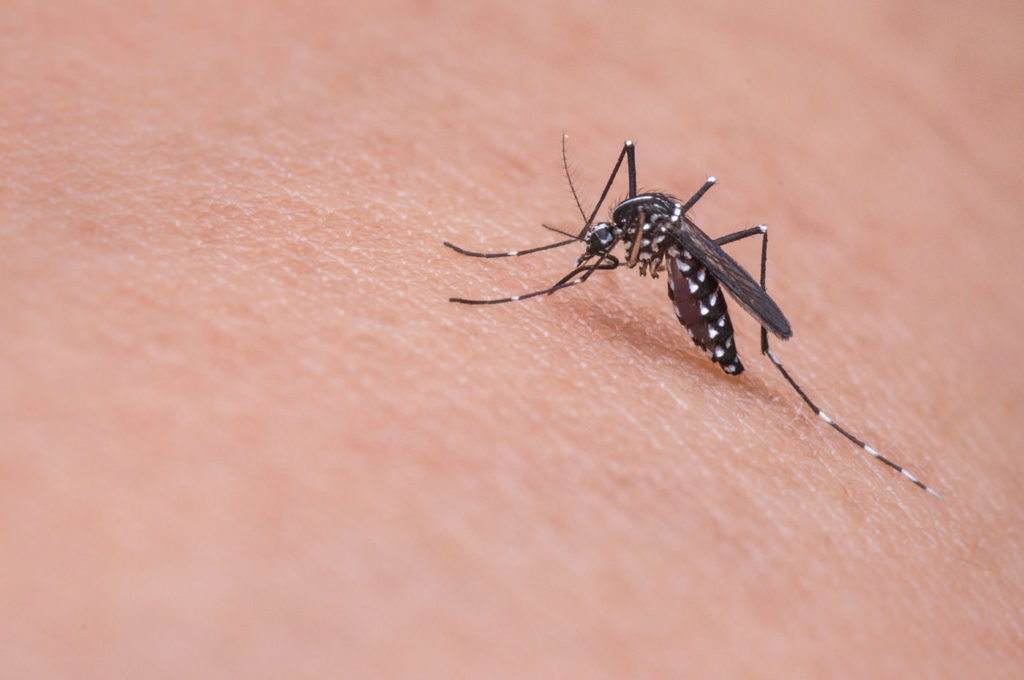 Yes, there are mosquitoes in some parts of Phuket. It is not everywhere, and not many, but just one mosquito can be so annoying. Since they are a well-known annoyance, several brands of repellents are widely available in Phuket, from the old-fashioned spray to the organic eco-friendly lemon grass roll-on. All restaurants always keep a spray bottle and will happily give it to you if you spot one insect. Electric repellents are also easy to find in supermarkets more than in convenience stores if you are worried about your sleep.
10. Verdict?
Pack light! It's warm and very informal here. You could go around all day and all night in your short pants, t-shirt and flip-flops, and no one would care! For the rest, take the usual set of plugs, medicine and baby stuff if you need it, but you have the peace of mind to know that you can very easily find anything you may have forgotten! Have a nice, light trip!
More about Phuket Weather