Frequently Asked Questions about Phuket
We've been running a blog and a popular Facebook page for almost 10 years, so we inevitably have to answer tons of questions. We do the best we can to answer them. Here are some of the most frequently asked questions about Phuket. Please be aware that answers vary a lot from person to person and each situation is different, but the answers below should cover the basics.
---
1. How much money should I bring?
One of the most frequently asked question and probably the strangest since everyone's lifestyle is different. So here is my recommendation: don't bring more money than necessary if you have an ATM or Credit Card card. There are more ATM machines in Phuket than there are flies on a horse and the exchange rate isn't bad, so why carry too much cash. In addition a lot of shops and restaurants now accept credit cards without extra charge.
---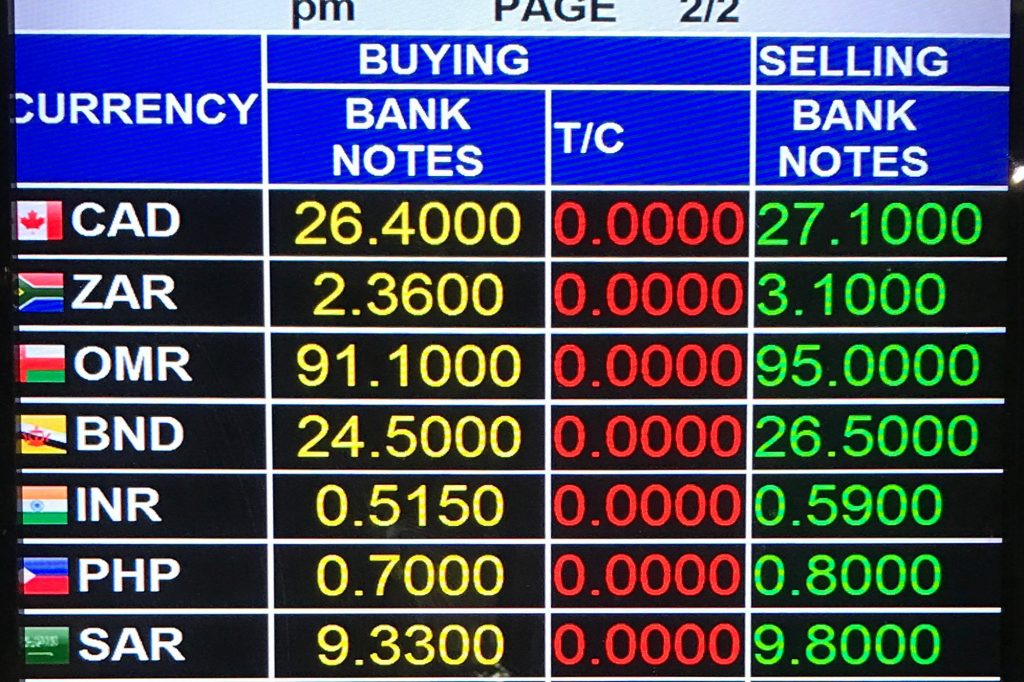 The exchange rate in the street is better than in your home country and often better than in 'official' exchange rate booth. There are many illegal booth in main street, usually rates are printed on a piece of paper. If you want to test if it is legal or not, try to take a photo with your mobile and see her/his upset reaction. (You would just save a couple of baht at those but some travellers seems to care).
What is the exchange rate at the moment? The answer to this question is easy: to get an estimate of the current exchange rate go to SuperRich Thailand Website, their exchange rate is very close to what you can get in Phuket right now, so you can monitor it from home We also added a currency converter in the side menu to help you ➡ . Read more
---
There are at least 5 ways to go from airport to your hotel, from the most expensive to the cheapest:
Hotel Transfers:
Always the most expensive way, sometimes up to twice the price of an Airport Limousine. Only use it if you arrive late or if you enjoy having someone waiting for you with your name on a board.
Airport Limousine:
Those are the grey Toyota Camry you see waiting outside the airport. It's not much more expensive than a Taxi-Meter and you are (usually) treated much nicer than in a Taxi-Meter. The car is often new and cleaner plus your driver can often speak a bit of English. The counter is inside the arrival hall and someone usually help you with your luggage. Feels a bit more special.
Taxi Meter:
A bit cheaper but remember there is a 100 Baht airport tax in addition to the price indicated on the meter.
Shared Van:
This is the cheapest but you can't be in a rush since you have to wait until the mini bus is full and hope you are the first one to be dropped, not the last! If you flew for 12 hours, that will add to your trip!
Local Bus:
The local bus only goes to Phuket town where you would have to take a taxi or another local bus to reach your hotel. It could end up as long as your flight, so maybe not worth the saving.
The Smart Bus
The smart bus is a new modern air con bus that goes from the airport all the way to Rawai Beach and stops at every beach on the west coast. Cost is only 50 to 170 baht for the longest distance. read more
---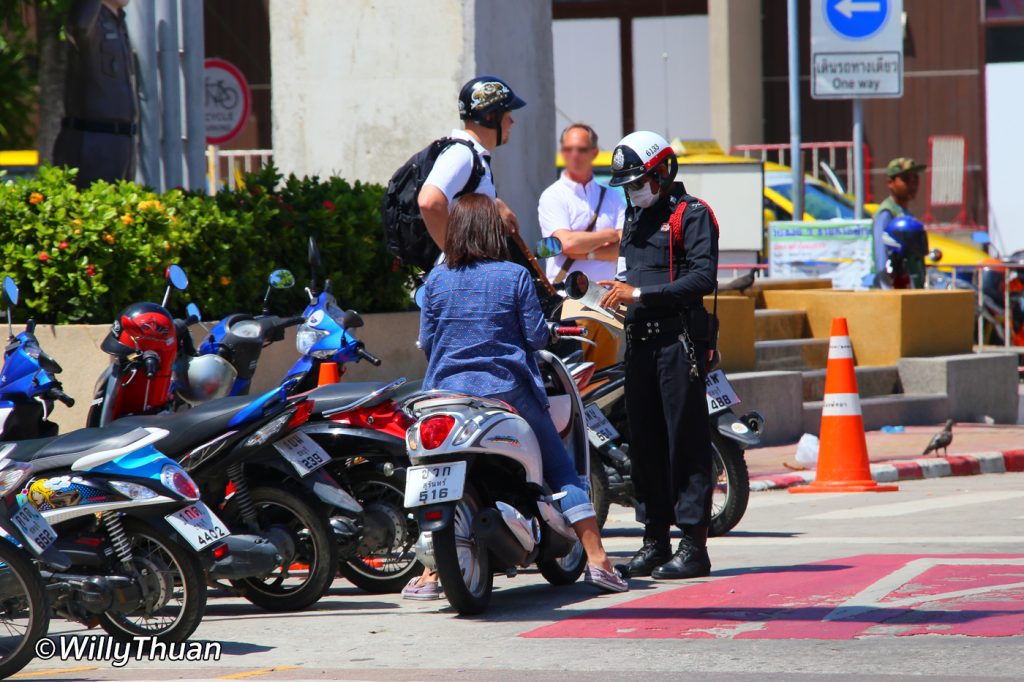 Theoretically: yes.
A BIKE driving license from your country is also accepted! But the reality is a lot different: If you want to rent a bike, any shops will accept your home driving license and even if you have a police control you might be asked for a fee of about 500 baht, that no big deal to avoid a lot of wasted time at the police station if you prefer to go 'by the book' (some paid even more, but they probably didn't look sad enough). Probably 90% of people driving a bike in Phuket use their home car driving license (an educated guess). Now the real problem occurs in case of accident. Only an international driving license would be valid to have your insurance working. So have fun riding, because it is, but think twice! Read more
---
5. What do plugs look like in Thailand?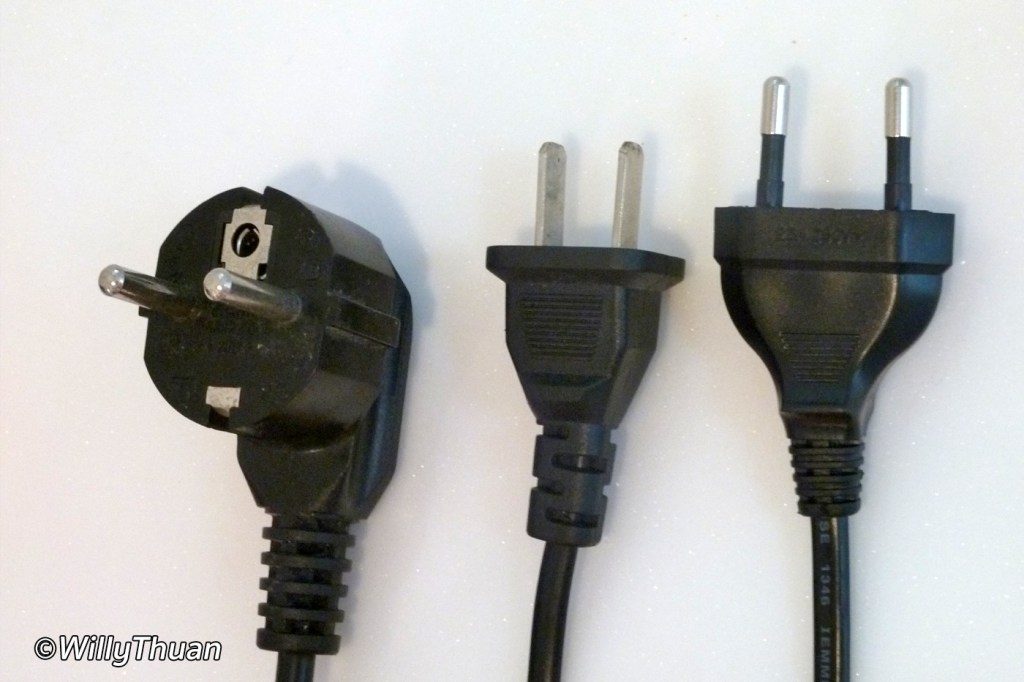 Thailand uses 220V AC electricity. Power outlets most commonly feature two-prong round or flat sockets. Most hotels use international plugs and adapters are cheap and super easy to buy at convenient stores. (and Phuket has more convenience stores than there are flies on the back of a horse)
---
6. What happens if I overstay?
No panic if you do… in a reasonable amount of time of course. Just for a couple of days you might have a small fine at the airport. The official fee is 500 baht per additional day for the next 40 days, then 1,000 baht per day beyond that (last time we checked). But don't worry, you will not be banned from coming back to Thailand as someone once asked us.
---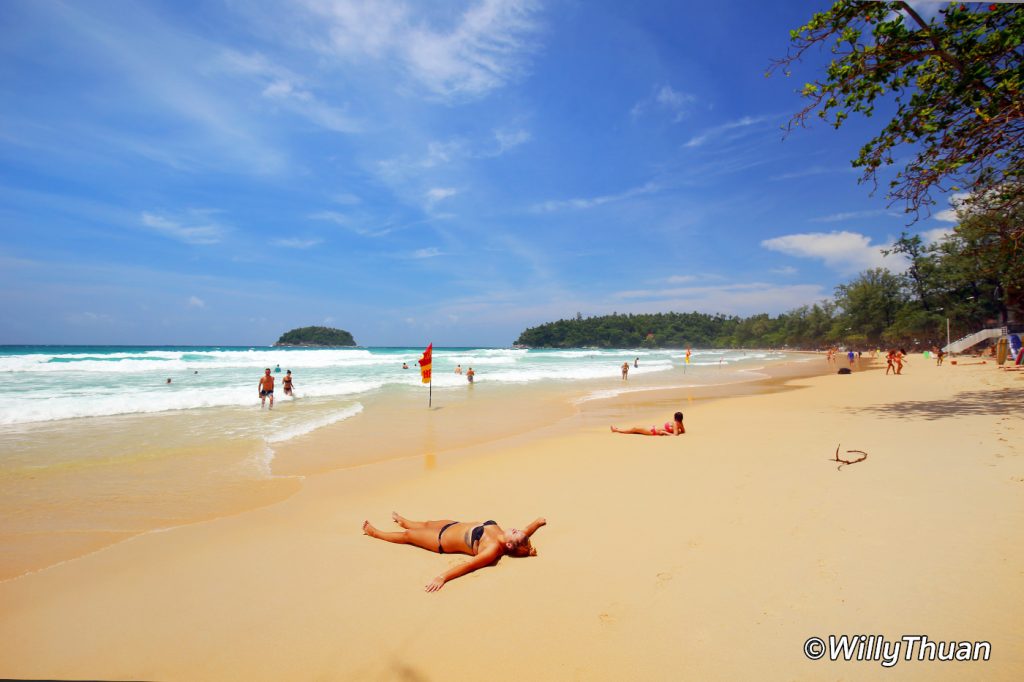 If I had the exact answer to this question I would be rich by now. You need to understand that Thailand has 2 seasons: high and low, but the world has turned crazy and the usual pattern has become unpredictable.
YES the best time to come is from January to April.
NO, it's doesn't rain every day during the low season!
It's actually quite nice most of the time… bit of rain here and there BUT sea is often rough and not that beautiful blue we love. Now what you need to know it's that there are a few bad weeks where it rains non stop. These only happen during the low season and they are absolutely unpredictable and there is nothing we can do about these. Those are the one you want to avoid, but don't ask us when they occur! (we know you will ask anyway) and in recent years it even rains during the high season. Read more
---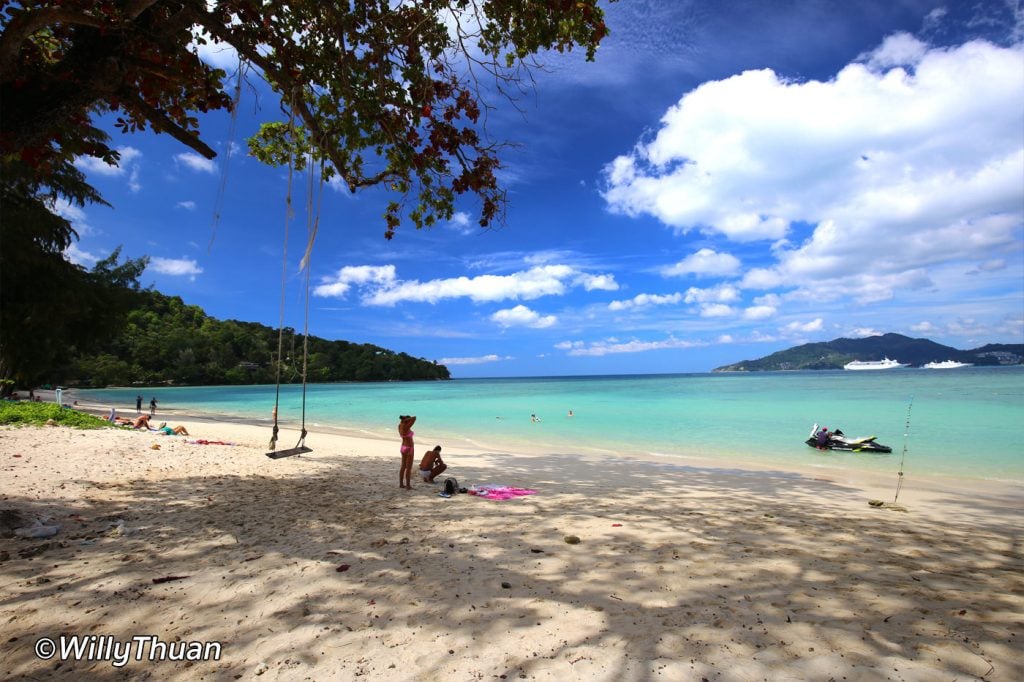 That's another question with with a different answer for each person. Tell me who you are and I'll tell you which beach is best for you 🙂 (just kidding… well, sort of). We'll write a full page about it.
See how readers voted for Phuket beaches here
---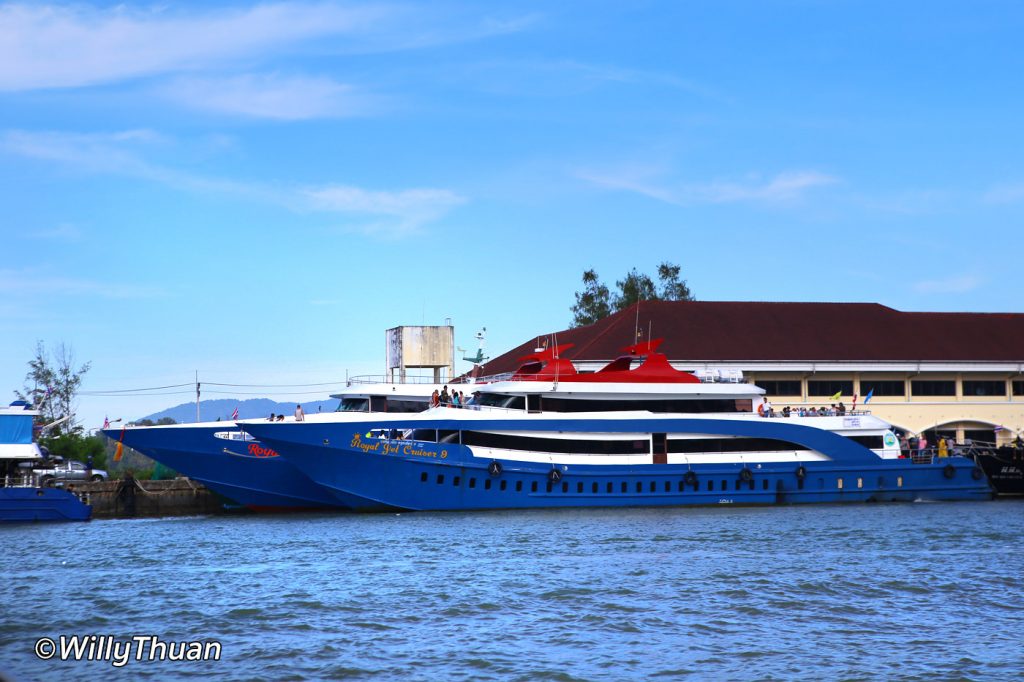 Destinations:
To Krabi > By ferry, speedboat, car or bus. Bike is feasible but it's far and your butt sure will hurt 😉
To Phang Nga > You can go by rented car or book tour. Bike is also feasible but it's a long ride
How to get to those places:
To catch a ferry you can go to Rasada pier and 1) purchase your ticket directly or 2) Book with an agent or 3) Ask your hotel to help, it's very common
To ride a bus to Krabi you need to go to the Bus Terminal on Thepkasatri road and purchase a ticket. The trip usually lasts 4 hours and costs around 200 Baht.
Car rental is the best, you get so drive through amazing landscapes. Rent from an international company is preferable, no bad surprises in case of accident. Many of these car rentals are available at the airport.
---
10. How do I go from beach to beach?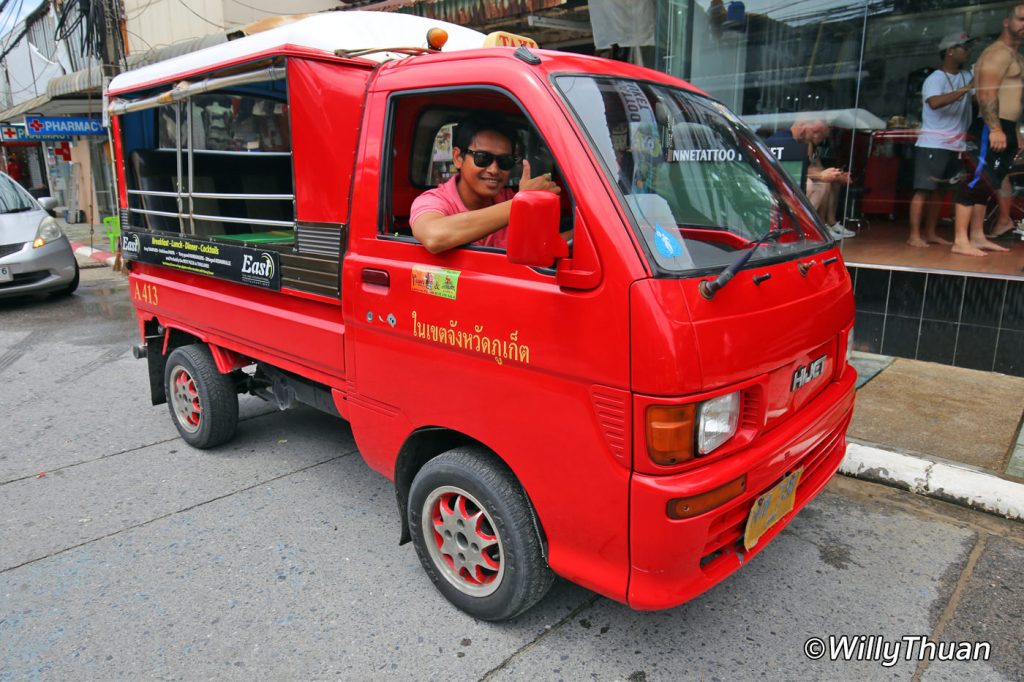 If you don't have a bike or a car, there are not many answers to that unfortunately and the most obvious answers will be with a Tuk Tuk or Grab Taxi. Prices for Tuk Tuks are not fixed and known to be too high, but thinking about it's not that high and they are always nearby to take you anywhere. Grab and taxi-meters are available but not often in sight. Always remember to agree on the price before boarding your tuk tuk and enjoy the ride! We wish there were some kind of 'bus around the island' but there are none. Buses only go from beach to Phuket Town which would double the distance if you were to try this option. Download the Grab Taxi App here: for IOS and Android.
A price range for Tuk Tuk based on readers experience:
Around Patong: 200 baht, can go up to 300 at night
Patong to Kata and Karon: 300 to 400 Baht
Kata Beach to Nai Harn: 600 Baht
Patong to Phuket town: 800 Baht
Patong to Kamala: 300 Baht
---
Now, the silly questions:
Q. How do I Pronounce Phuket? F….. it?
A. Hrmm, well, if you don't know, you should read this 😀

Q. Can I get a nice hotel right on the beach at Christmas time, close to everything? Oh and it has to be cheap!
A. No
Q. How do I know that my new girlfriend is actually a girl?
A. Read this
We'll add more as we receive them 🙂