Is Phuket safe? Some answers and guidelines
Yes, Phuket is safe, probably safer than most other countries. Of course, the experience might differ for each traveller, but overall, if you follow the common-sense safety rules, you should never have to worry. On this page, we give a few pieces of advice, but again, remember that these safety tips use common sense.
Apart from careless driving, incidents are rare and Phuket is a safe island.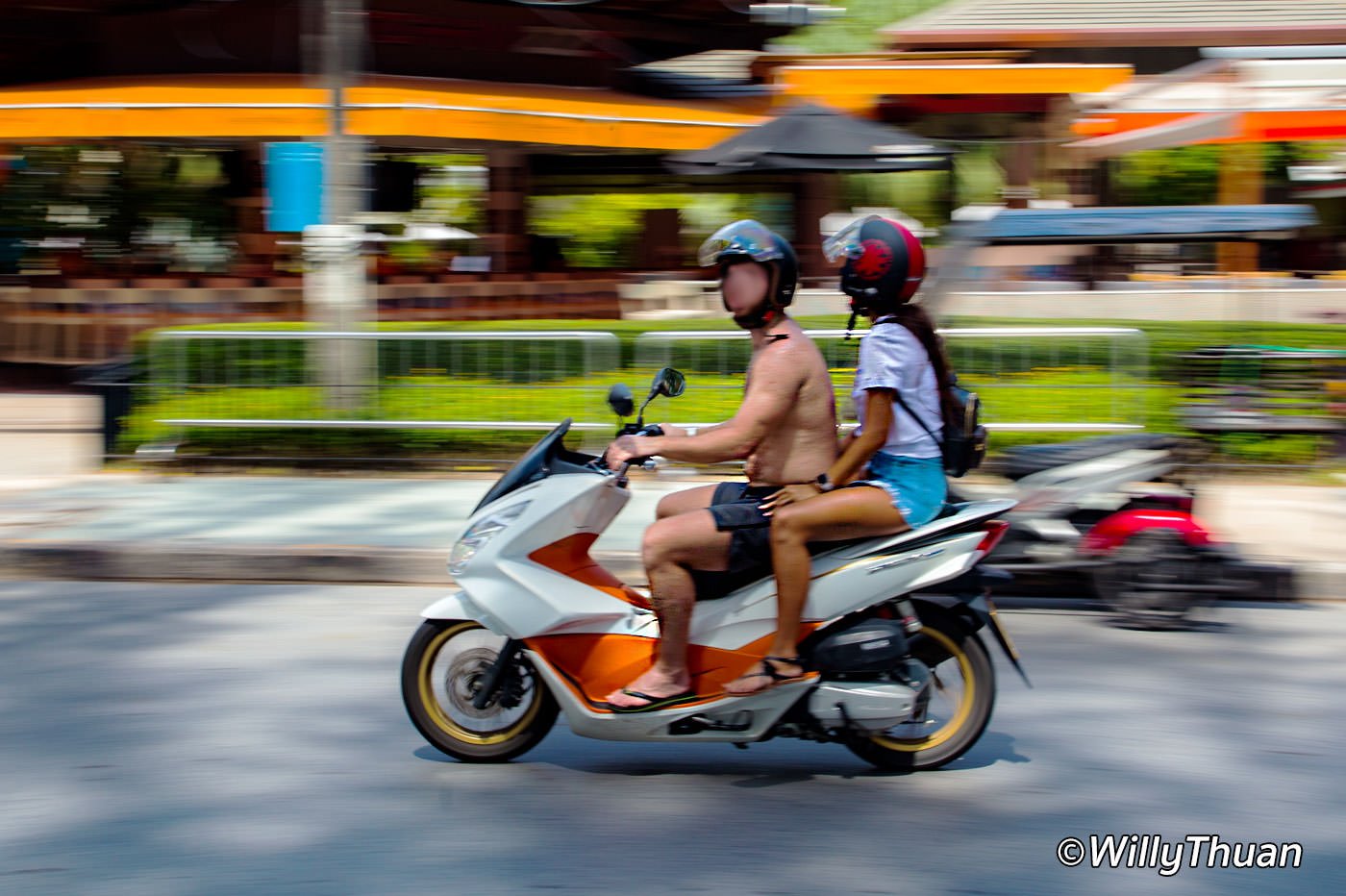 Driving in Phuket is tricky, and if you are not familiar with the ways of driving in Phuket, no, it is not safe to drive a motorbike in Phuket. Renting a motorcycle is easy, and too often, local rental shops won't even require an international driving license or compulsory insurance. This means that many tourists drive around with more or less driving experience and no insurance. Also, people tend to casually drink alcohol and drive as the day goes, so be smart: have an International driving license, have travel insurance, drink responsibly and keep your eyes well opened while driving.
Phuket 101 receives 250,000 monthly visitors on average (500,000 pageviews/month).
If you wish to advertise on this space or other options available on Phuket 101, just contact us.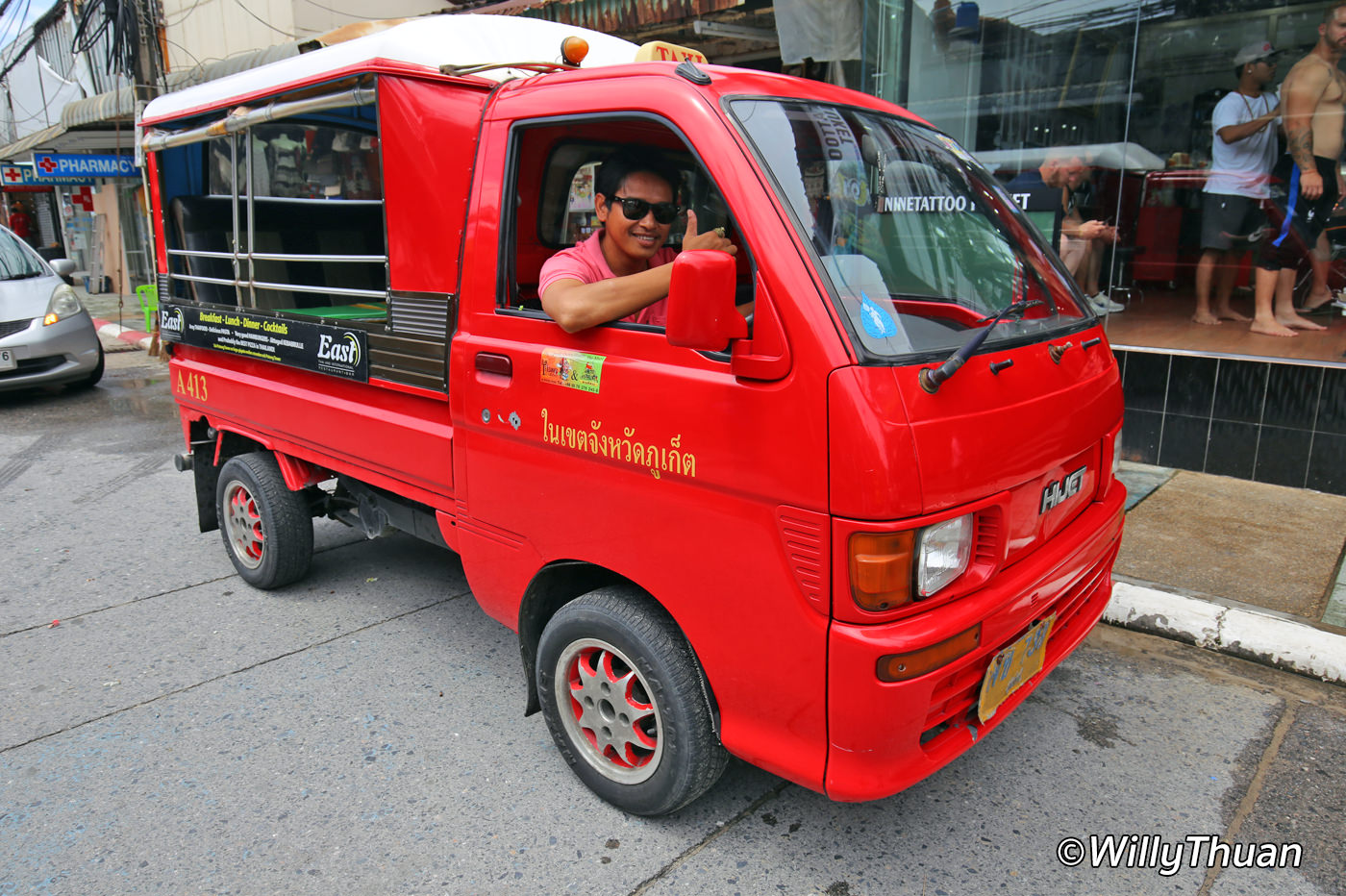 Yes, there are stories about angry drivers occasionally getting aggressive, but considering how many tuk-tuks roam the island, it's rare. And to be honest, passengers are not always very smart. Tourists can get drunk, aggressive or simply stupid and disrespectful. We frequently witness young tourists doing things in Phuket they would never do at home, in their own country. One thing is sure to avoid any argument: always ask for the price before starting a ride. You can eventually bargain a bit, but if you don't like the proposed price, walk away to the next Tuk Tuk. Tuk Tuk waiting in front of a hotel may be a bit more expensive than hailing one.
3. Is it safe in Phuket at night?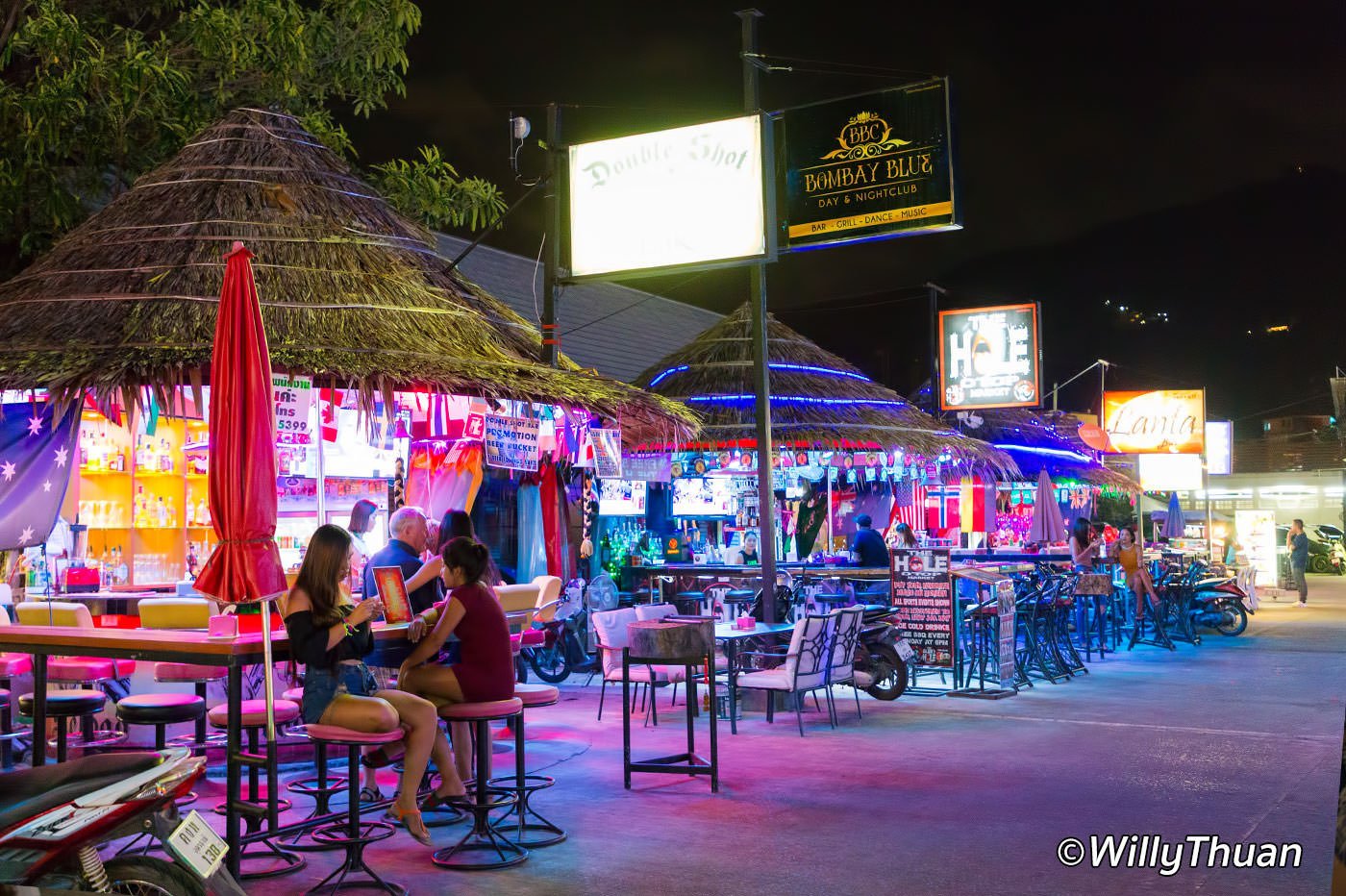 Phuket is very safe at night if you keep basic safety in mind. Cities are lively until extremely late, and many people always walk around. If you are a girl travelling alone, try not to return to your hotel too late if you go back with a Tuk Tuk. Read about travelling solo in Phuket
There are a few scams in Phuket, just like in most tourist destinations around the world, and you should be able to recognise them if they ever happen to you. Don't worry too much: while most are not frequent, they are easy to spot and avoid. Only the first scam can have serious consequences; the others are more of an annoyance, a waste of money and time.
5. Are hotels in Phuket safe?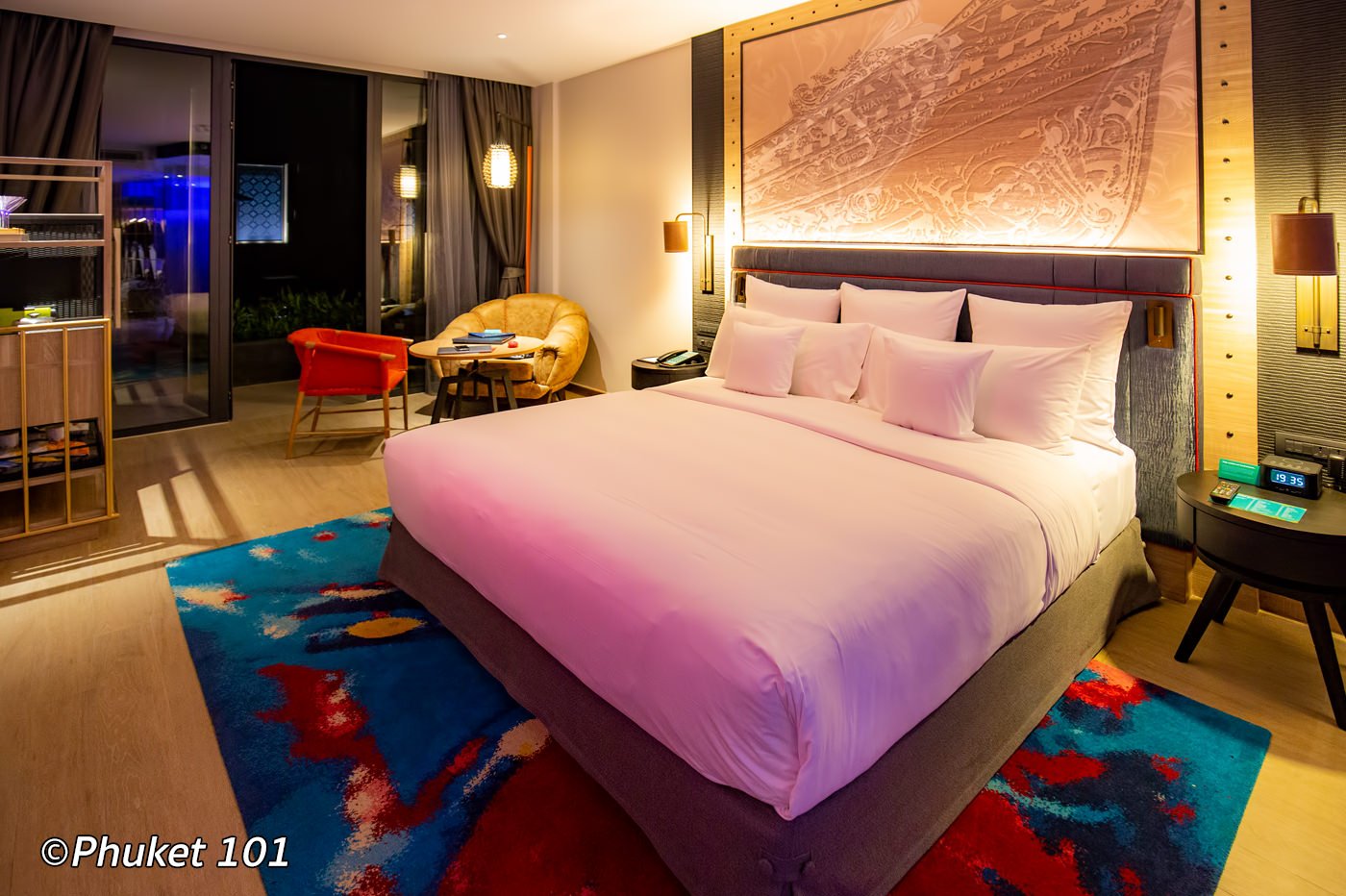 Hotels are usually safe, but petty thievery is not unheard of in 3 stars and below. Once again, use essential caution when leaving your room: place valuables in your safe deposit box if there is one, and if not, use the reception safe. Worst case put your stuff in a suitcase you can lock; that will help discourage casual thievery.
6. Swimming safety in Phuket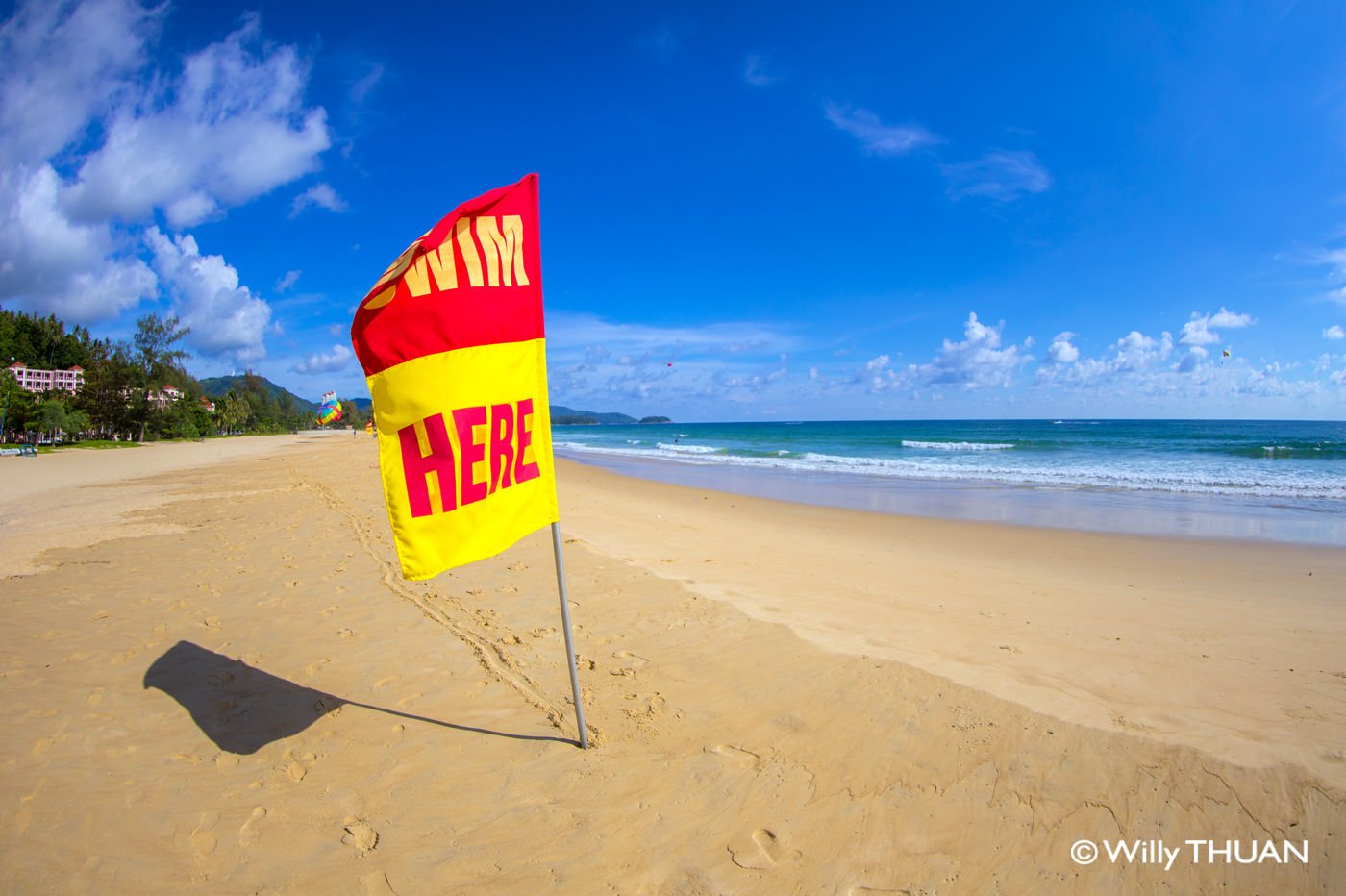 Swimming safety is a serious topic. During the high season, the sea is calm and clear, so safety never seems to be a concern. But the ocean gets rough with waves and strong currents when the monsoon arrives. No matter how good a swimmer you are, the riptide is incredibly powerful and can drag you away from the beach. Every week, people drown for not respecting the red flags. If you visit Phuket during the low season, keep your eyes on the flags! Red flags mean 'absolutely no swimming', and a yellow and red flag indicate a safe zone with lifeguards on duty. Please take this seriously: this is not how you want to end your holiday!
7. Belongings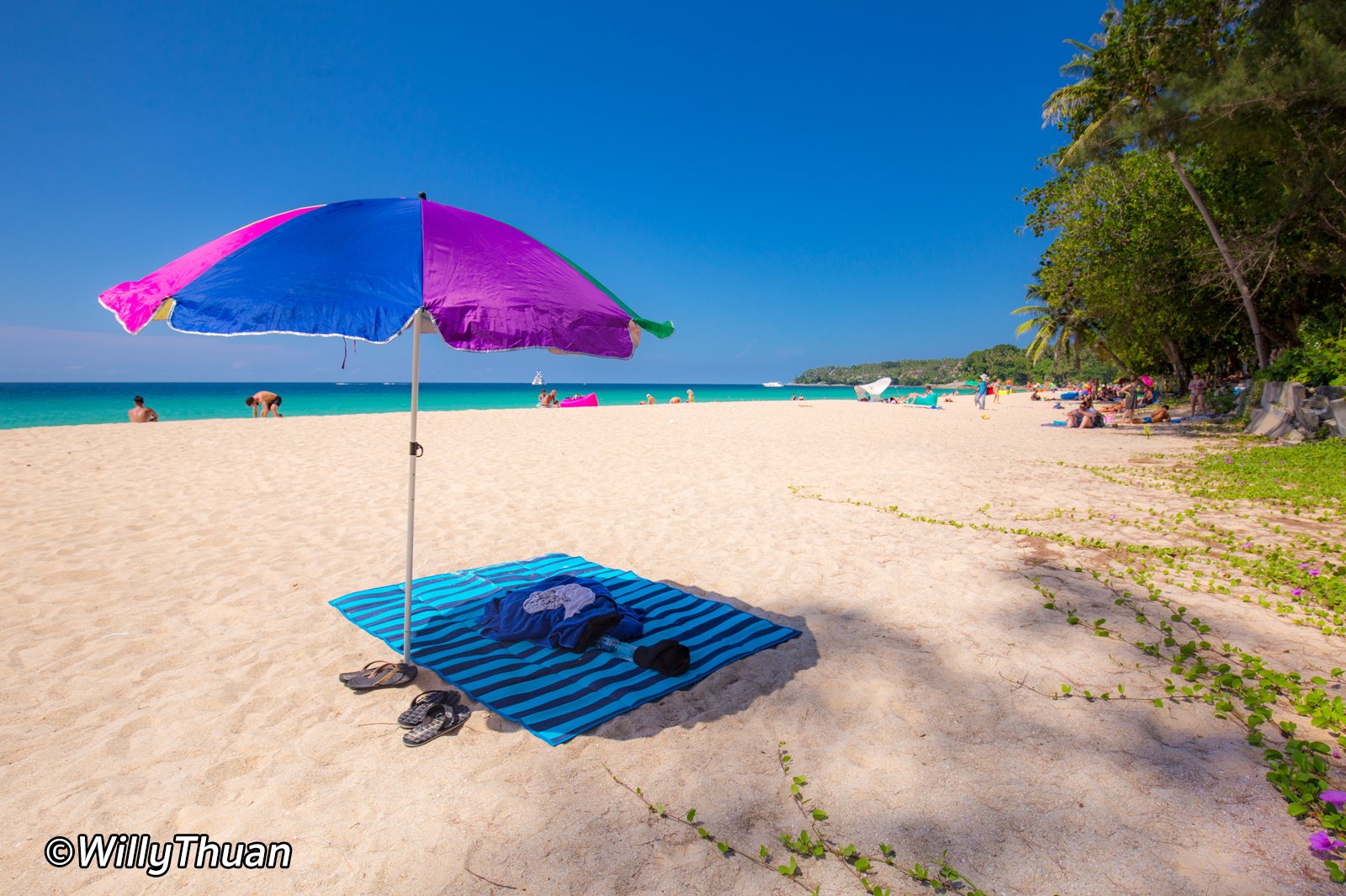 Pickpockets, beach thieves and bag snatchers are very rare in Phuket. There have been a few cases of bag snatchers late at night in remote areas. Just keep your bag close to you and carry it on the side opposite the road. Even leaving your belongings unattended on the beach is usually safe; cover them with your towel to make them less visible.
8. Do I need Vaccinations for Phuket?
No vaccinations are required to enter Thailand. Some hospitals recommend Hepatitis A, Hepatitis B, Japanese Encephalitis, Typhoid, Malaria, and Rabies, but in general, none are needed for Phuket.
9. Is the ice safe in Phuket?
Using ice in your drink is safe as ice uses filtered water. You may even get ice cubes served in your beer, a common practice here. However, you should not drink water from the tap.
Food sold in street carts and local restaurants is generally safe. However, if you are allergic to anything, you should ask. Here is a list of words you can print and show when eating in Thailand if you need to check with the vendor. When eating in a restaurant, don't expect the menu to display anything such as 'contains gluten, nuts, peanuts, prawns, molluscs, lactose' as we often see in Western countries. Here, in best cases, the only indication you may see on the menu is how spicy the dish is! Read more about Street food.
11. Drinking and party
There is a lot of booze consumption at night in Phuket! Luckily, times have changed, and rip-offs are getting rare. In the large majority of cases, when the bill arrives and is surprisingly high, it is often because of customers' careless ordering than the establishment purposely inflating your bill.
However, here is a frequent scenario to remember: when you are out to part in a bar with friends, the ladies working at the bar will probably ask you to buy them a drink. If you agree and seem to have a good time and start to get drunk, they might ask for more drinks. As the night goes on, their friends will also join and ask for a drink. As you are having a great time (you are on holiday), you will lose track of how much was ordered. In some cases, you may even have said 'no' to a girl, and she still ordered on your tab. So the best is to pay as drinks arrive!
Also, in Go Go bars, a lady's drink is more expensive than a regular glass. That's how it works, as it pays for the time she spends keeping you company. Their salary is not high, and this is equivalent to a service tip, so don't be too stingy. Spike drinks are rare but not unheard of.
12. Night companions in Phuket
If you meet someone and decide to spend the night with them (apparently, that happens), act like an adult! Use some protection, and don't let your belonging scattered around the room (especially after a few drinks).
See also
Travelling Solo in Phuket for the First Time – 8 Tips and Suggestions
More places to visit in and around Phuket
Plan your trip