Why is Phuket Island So Popular?
Why can't we leave Thailand? What makes us come back to Phuket countless time? What made me settle in Thailand and Phuket some 24 years ago and never go back? There are so many answers to this question, I only picked the 10 most important.
Of course there are some exception, some didn't like it, some had unfortunate experiences and not all people are good, but the vast majority are. So at the end of the day, why do people still come to Thailand? Because there are no other countries in the world offering the 10 things below… and a lot more!
---
Phuket is blessed with more than 35 amazing beaches and more islands than one could count in a lifetime. And that's for Phuket only! Trying to count all the dream beaches around Thailand would be impossible. White powder sandy beaches with turquoise blue waters lined by swaying palm trees don't only belong to postcards… there are real here, in Thailand. (Even if you are in Bangkok, you are just an hour away from paradise). Read more…
---
2. The People
The first thing you notice when landing in Thailand is this strange habit Thai people have to smile at you for no particular reason. It's surprising at first but becomes quickly contagious. They are also surprisingly polite, prompt to share their food and very cheerful. After the tsunami I was amazed by their resilience in the face of such unimaginable events. They are friendly, tolerant, respectful and easy going… and isn't it nicer to live in a country where people are healthy, smiling and good looking?
---
Thai food doesn't need introduction… from basic to sophisticated, the variations and choices of delicious Thai food seem to be endless. Often using simple ingredients, spices and sauces, Thai food doesn't even make you fat, and Thais do love to nibble all day long. Of course there is a limit on how much you should eat but considering the amazing choices, Thai people look pretty healthy! Read more…
---
How about an entire year without ever feeling cold… sure you could argue that it can be real hot on some months (April to June) and there is a monsoon but even during… Read more
---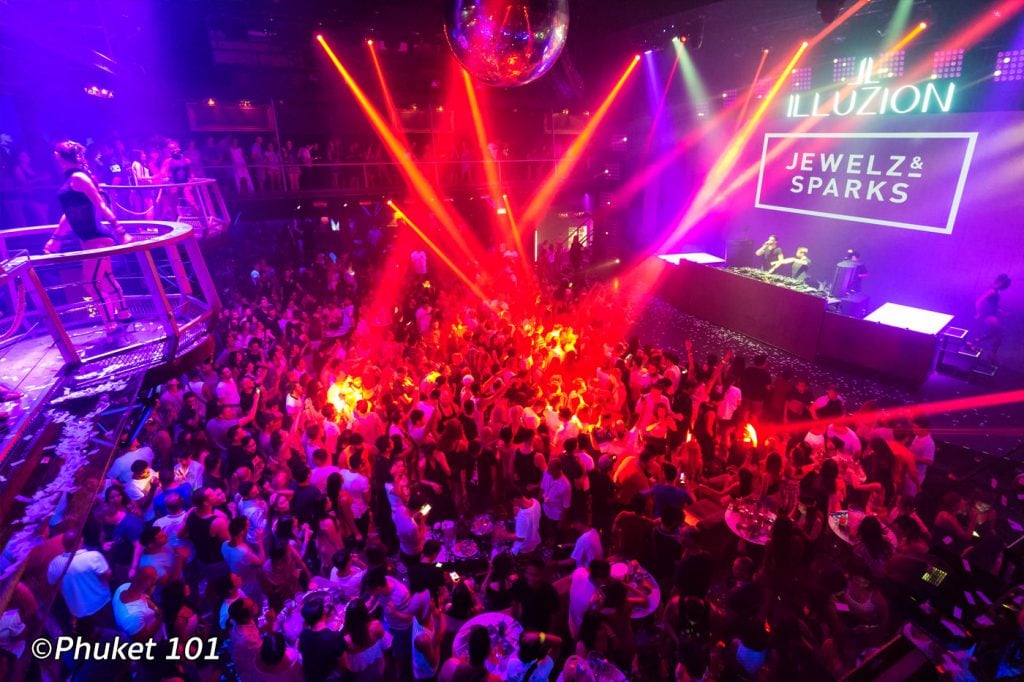 With such an easygoing lifestyle, it's no surprise that party is everywhere. Is there a better way to end a day at the beach than a party in one of the many beach clubs now so popular in Phuket, or a nightclub in with really great DJs after exploring the famous Bangla Road? There is no place like Thailand to offer all these things in a single day, and it doesn't even cost much! Read more…
---
Thailand is an incredible value for money for holiday considering what is on offer. You can travel on small budget and have an amazing time without breaking your piggy bank, or if you do have money, treat yourself to some extravagant hotels, cruises and parties on a tropical beach. Phuket is more expensive than the rest of Thailand but it is still an incredible value for money.
---
7. The Easy Going Mindset
You heard the words 'Mai Pen Rai' and if to some it sounds like a bit negative, on the long run it helps smoothing the little daily annoyances that we often take too seriously. Here, it's in the air… no unnecessary stress and if your day wasn't all that good, tomorrow will be better. Thailand is a very tolerant country, about religions, races, behaviours… and Thai people are not inclined to confrontation… well, as long as you know the limit of this tolerance.
---
With places like Phang Nga Bay, Krabi , Similan Island and the countless white beach and turquoise blue sea, the superb red and gold temples, the amazing sunsets, Thailand is a photographer's paradise and no matter how amateur or professional you are, everyone comes back with stunning photo. Read more
---
If like us have been travelling the world a fair bit and experienced hotels in other countries, you already know what we are talking about. Even the smallest guesthouse in Thailand welcomes you like somebody special. It is sometimes not much but you can feel right away how welcomed you are and how much attention is given to all the little details that will make your stay a breeze. No grumpy receptionist or greedy bellboy… in Thailand (unless you are really bad luck) it feels genuine. Read more…
---
Thailand culture is visible pretty much everywhere and Thai people are very respectful of traditions. Being predominantly Buddhist, superbly crafted temples and Chinese shrines are brightening each town, from the stunning Wat Phra Keow in Bangkok to the most modest shrine. Early morning in many streets, you can witness the traditional alms giving to monks. And there are the amazingly colorful festivals! From the beautiful floating candles of Loy Krathong to the wild water parties of Songkran without forgetting the hair-rising Vegetarian Festival. Read more…