What are the main events and festivals in Phuket?
Phuket festivals play an essential role in island life. The history of Phuket goes back a long way, and the whole year is peppered with many traditional festivals or newly created events. Some are celebrated nationwide, while others have a special meaning to Phuket people. Not all the events are listed here yet, but we'll add them as we join them.
Upcoming Events in Phuket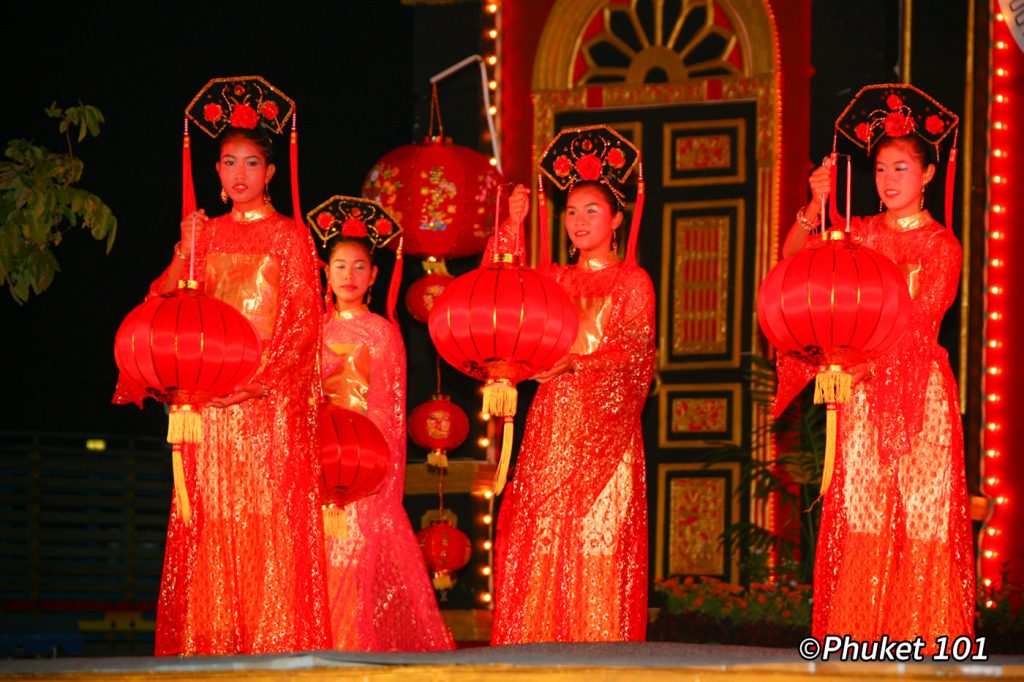 When: January / February
Phuket Chinese New Year features several festivities to celebrate the Year of the Rat. With its large ethnic Chinese population descending from migrants to the island in the past, Phuket's Lunar New Year festival is an important annual event. It seems to get bigger and more colourful with each passing year as the number of tourists from China arrives in larger numbers. The events mostly take place in the old streets of Phuket Town. Read more
Phuket 101 receives 250,000 monthly visitors on average (500,000 pageviews/month).
If you wish to advertise on this space or other options available on Phuket 101, just contact us.
When: January
Wat Chalong Fair is a festival with rollicking stage shows, firecrackers, chaotic markets and spinning carnival rides. Not something you'd expect to find at a Buddhist temple, but for about 10 days each year Phuket's largest temple is host to just such an event.
When: June
The Supersports Laguna Phuket Marathon will take place this year on June 10 and 11, 2023, in Bang Tao Beach. Thousands of runners will arrive in Phuket from around the world and other parts of Thailand to compete in the event's full marathon, half-marathon, 10.5km, 5km, and 2km kids runs. The Laguna Phuket Marathon will showcase Phuket's post-pandemic revival and some of the island's most scenic locations. The race starts and finishes at Laguna Grove, taking runners past small villages, rubber and pineapple plantations, and through the beautiful beachfront Sirinat National Park.
When: April
What is this Songkran Festival everyone is talking about lately? If you choose to come to Phuket or Thailand in April, you'd better know what Songkran is about. Songkran is the Thai New Year when the sun moves from Pisces to Aries. What started long ago as a small family event where people poured some scented water on the shoulder of a small Buddha statue turned into enormous water fights in the streets of most cities in the country. In most places, the water fight lasts one day, but in Bangla Walking Street can stretch up to three days, especially at night. Read more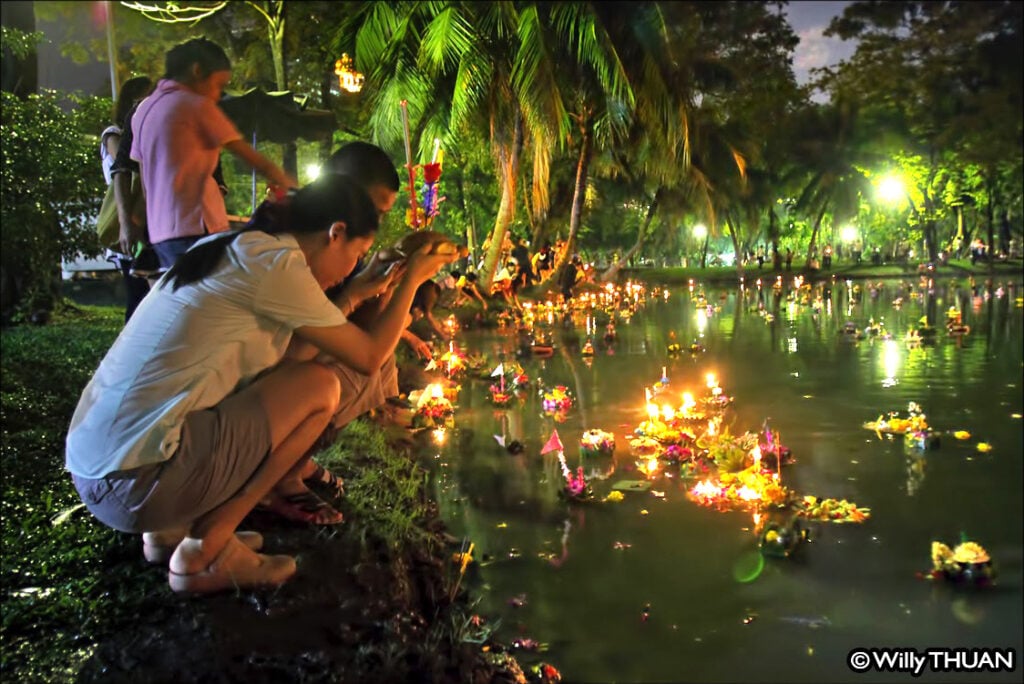 When: November
Loy Krathong is celebrated in Phuket in November. Loy Krathong is a significant yearly event and celebration occasion widely popular in Thailand and surrounding countries. It occurs on the evening of the full moon of the 12th month in the traditional Thai lunar calendar. On this night, everyone goes to the closest river, lake or beach to release a floating offering in the sea, lakes or rivers, hoping for luck in the coming year. You can also buy and release flying lanterns on most beaches, but these produce a large amount of trash that is difficult to collect the days after. Read more
When: October/November
The Phuket Vegetarian Festival is usually held between October to November each year. This festival happens annually during the ninth lunar month and is one of the island's most auspicious events. Crowds of devotees will assemble in all the Chinese shrines on the island, followed by a horde of photographs to get a photo of their life. Read more
When: December
New Year is a day like no other, and this is the place to be! Phuket is a party all year round, so you can expect some serious events around the island. Every hotel will have a gala dinner with some poolside entertainment, and main beaches will see fireworks: places where people party all year round will have to deliver something even more significant, a party you will never forget. Nightclubs and Beach clubs will blast the countdown, and the party will be wild all night long. This is the night you want to remember!
More reading