Where to Celebrate New Year's Eve in Phuket
What are the Best Party Places for New Year's Eve 2020 in Phuket is the big question coming up soon? New Year is a day like no other, and this is the place to be! Phuket is pretty much party all year round so you can expect some serious happening all around the island. Every hotel will have a gala dinner with some poolside entertainment, and main beaches will see fireworks: places where people party all year round will have to deliver something even more significant, a party you will never forget. Nightclubs and Beach clubs will blast the countdown and party will be wild all night long. This is the night you want to remember! Keep and eye (or submit your event) to our Phuket event calendar.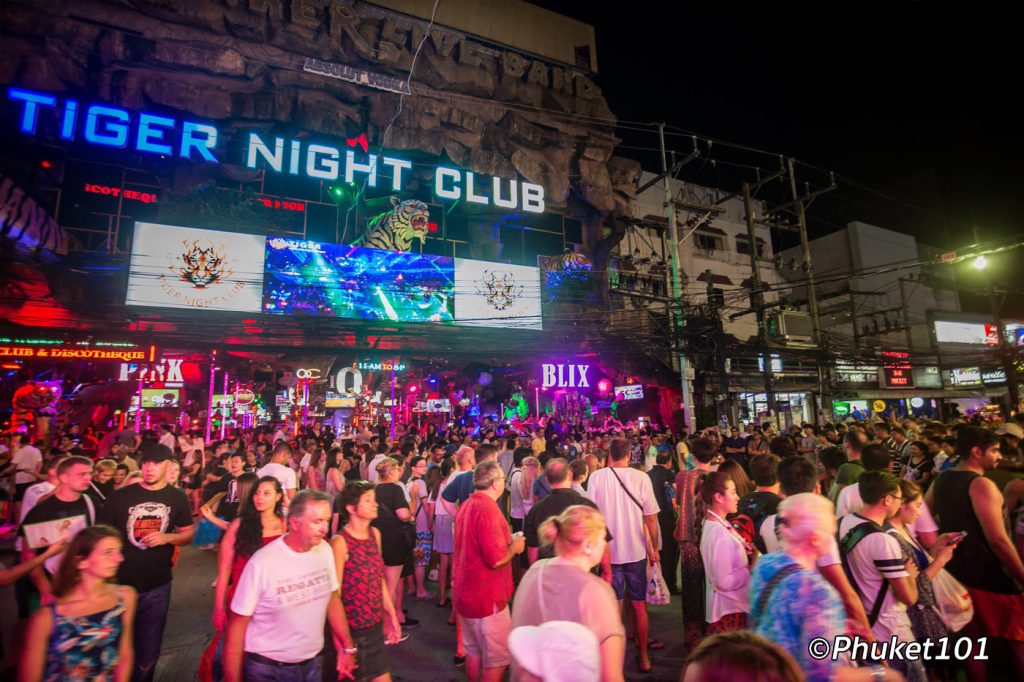 Bangla is party central all year round so on this night this famous street will be even more crowded. Every bar gets full, and the atmosphere is unique to this night. If you don't have a plan for New Year, walk up and down until you spot a bar or a club that talks to you. It's not sophisticated or romantic. It's loud, colourful, messy and 100% party animal. If you come for a wild night, this is your best bet. Read more about Bangla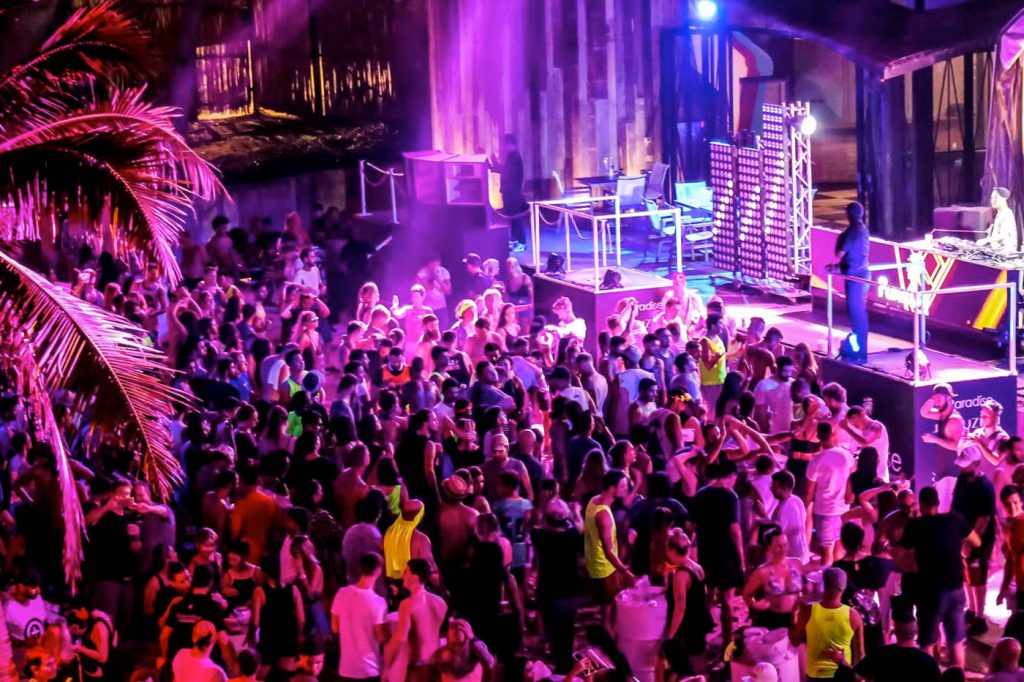 Paradise beach is Phuket's answer to the famous Koh Phangan Full Moon Party. This little cove is a bit tropical beach by day, and a huge dance floor by night. Loud music, lots of lights and good international DJ's make sure your night is unforgettable. There is an entrance fee for parties, probably higher for New Year's Eve than on full moon parties. Technically it becomes a sizeable outdoor club surrounded by coconuts trees. There is a free shuttle to take you to and back from the party to Patong beach. It's convenient and safer! Don't drive! Read more about Paradise Beach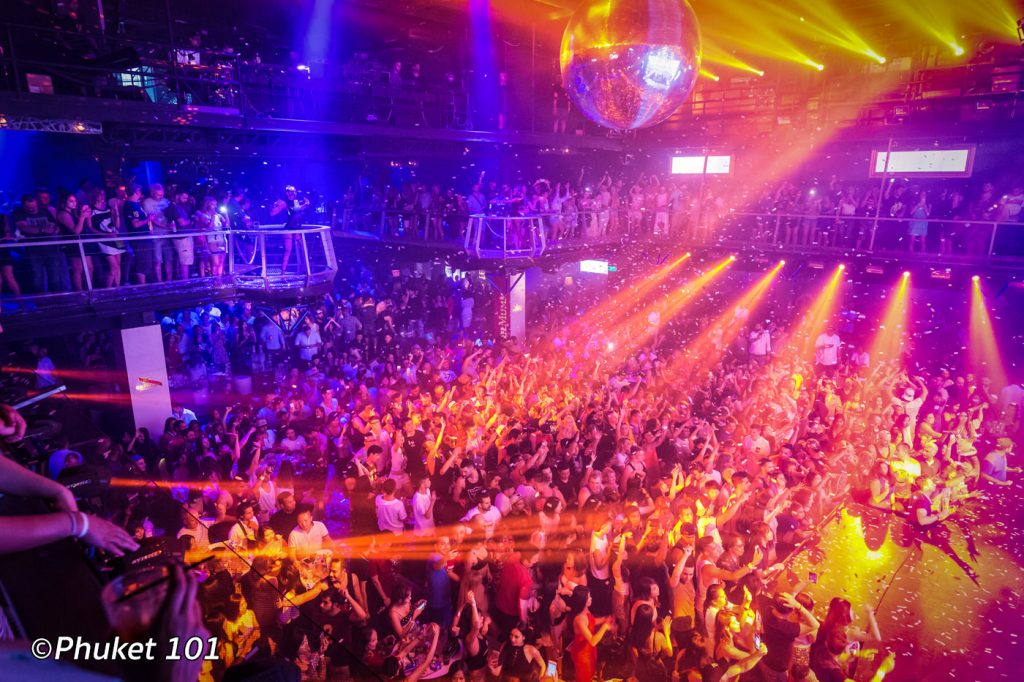 Illuzion is the largest and the most popular club in Phuket. Massive sound system, great DJ's, great stage performance, this is the place to party if you like your night to be loud. Read more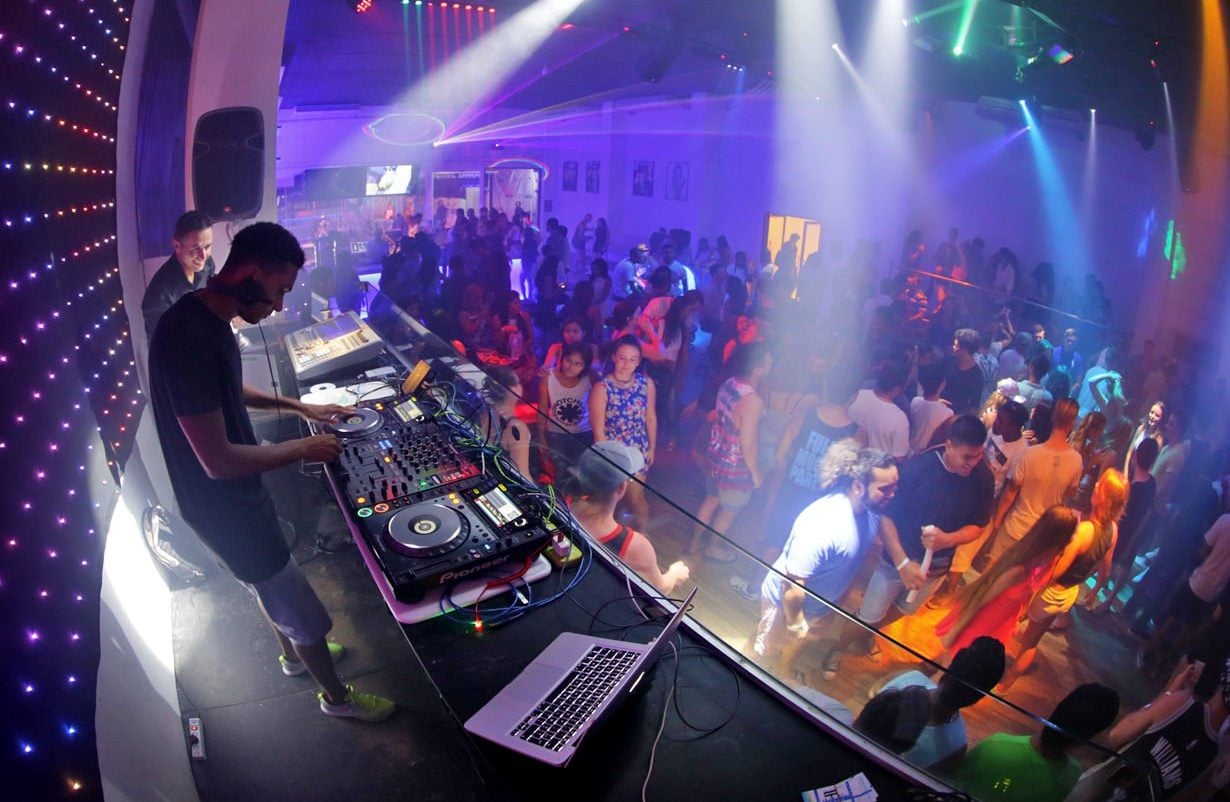 Another great club to celebrate the passing of the year if you want to be in a club but you like it more intimate. White Room is smaller and brighter than huge nearby clubs, so it feels more trendy and exclusive. Here too, great music and a great place to party. Read more

There are more clubs in Patong to enjoy the end of the year. Those two are the most popular but explore by yourself to pick the one you like best to do you countdown! Just remember that usually, clubs don't charge for the entry, but on New Year Eve they can charge up to 1000 baht so choose wisely. On the other hand, once you paid the entrance fee, you get a stamp that allows you to walk in an out the club as you please. See them all here


5. Your Hotel Pool Side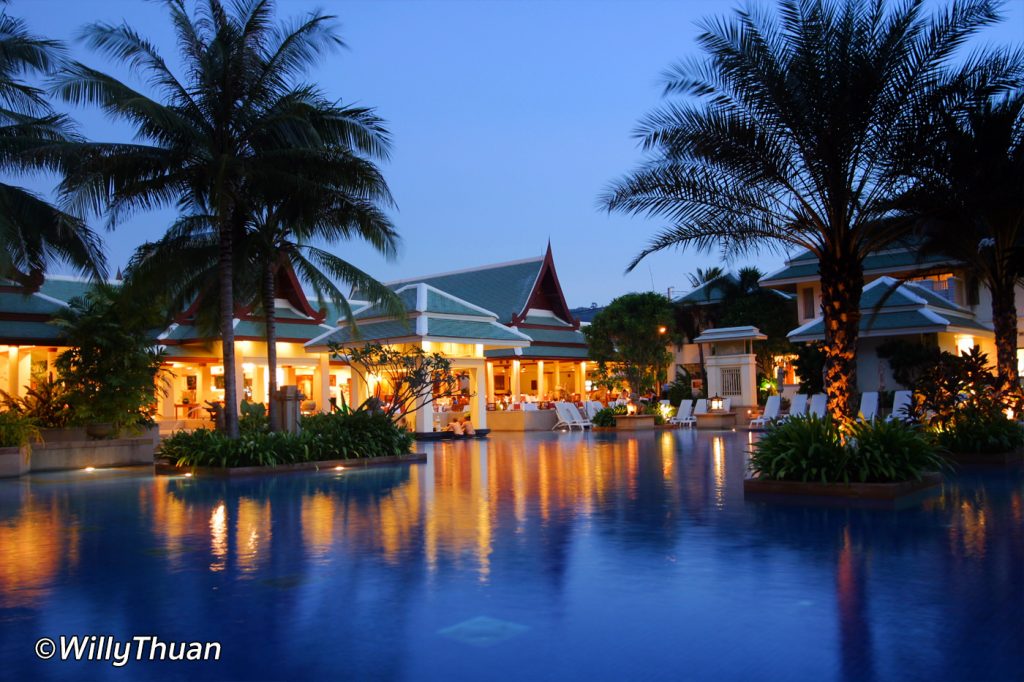 New Year's eve is the golden night for most hotels in Phuket. Room rates are high and often the gala dinner by the pool is compulsory (and expensive). Check online before you book to make sure you know if your hotel does or does not include that compulsory dinner with a show. It's not bad, but some visitors prefer to party out there.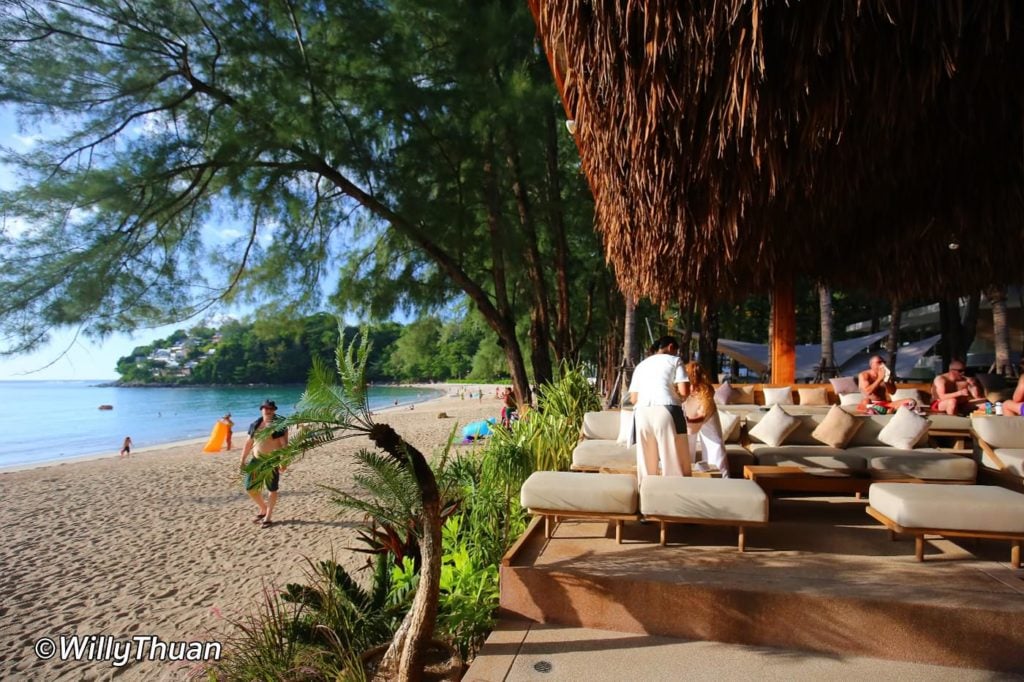 Cafe Del Mar confirms that Phuket is the right place for a beach party beach club with good music, great drinks and most of all, notorious parties. Since beach clubs all learned the hard way that you can't have your club right on the beach, Cafe Del Mar did what the new generation of beach club did: build on the very edge of the beach line, usually under the trees. Read more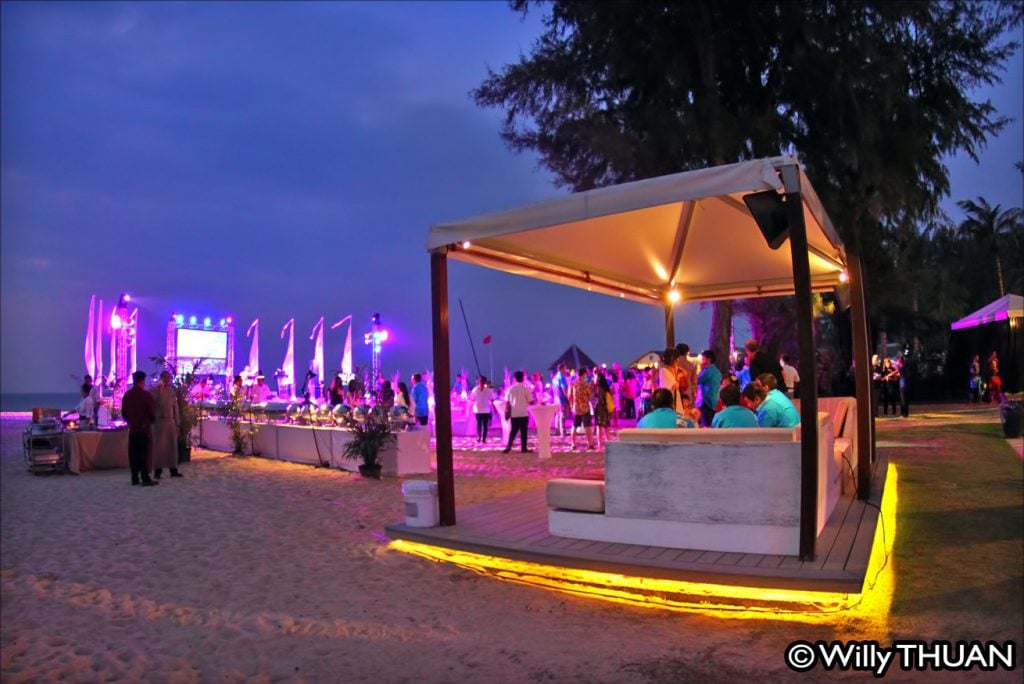 Beach clubs are a great way to celebrate the new year. It's more tropical and less hectic than nightclubs of Patong, but you still can party, drink and dance all you want. If you need a break, you can walk on the beach and step away from the noise. You could even swim, but we wouldn't recommend it, alcohol and dark ocean don't mix well. Read more
---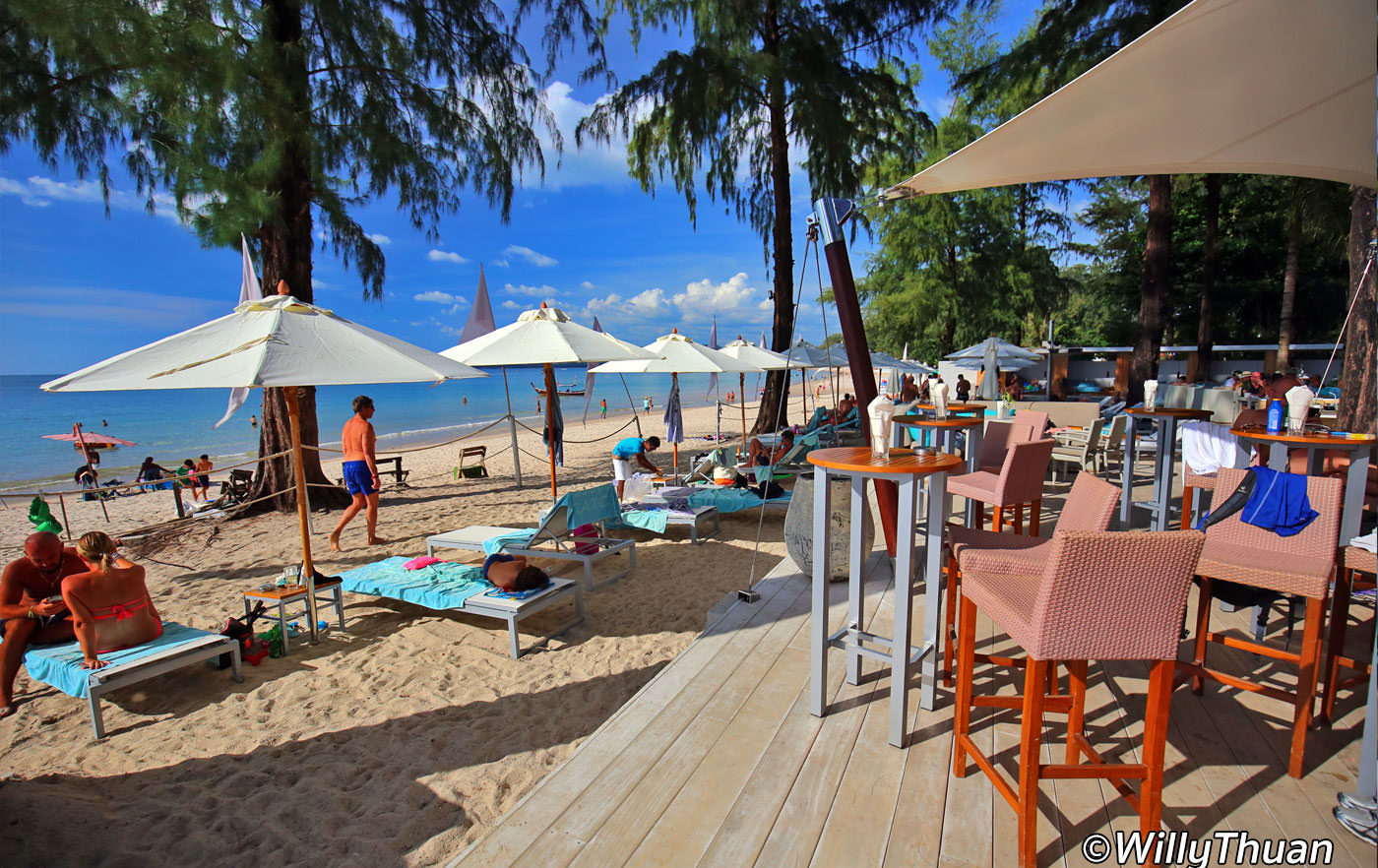 Catch Club is an iconic beach club in Phuket. It was the first such club to open years ago in Surin, a nearby beach. The new one is not as striking as the original Catch Beach Club, but it is a great place for the countdown on the sand and by the sea. Read more

There are more beach clubs around the island to celebrate New Year in Phuket! See them all here

9. Rooftop Bars (or anywhere high above Patong)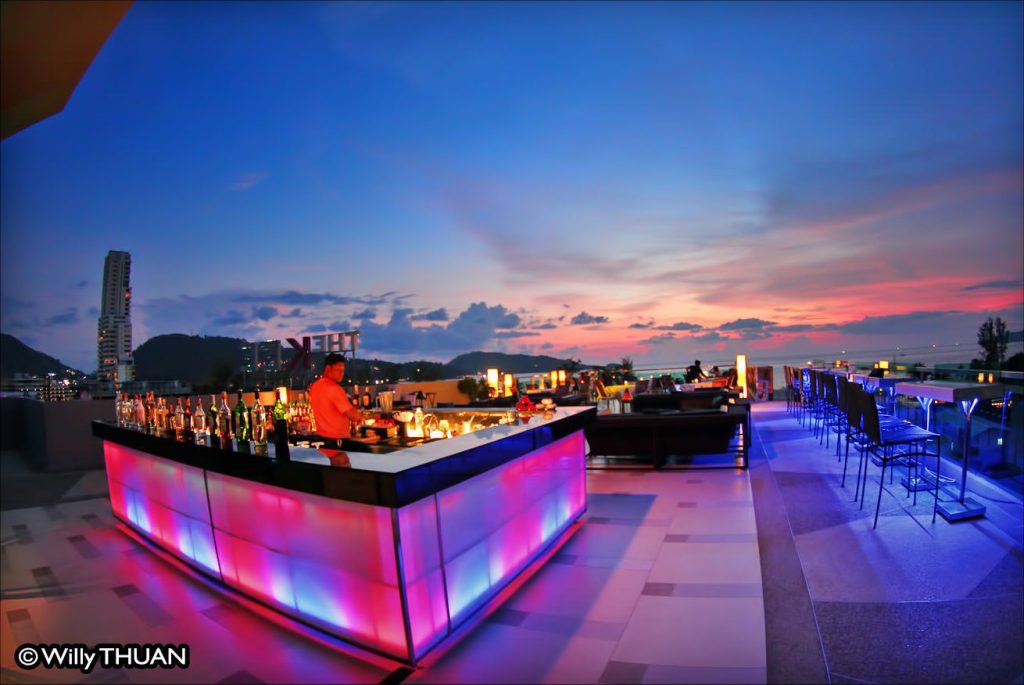 Phuket doesn't have fantastic rooftop bars like Bangkok do, but things are changing fast. Since Patong always has the most impressive fireworks, best is to pick one of the rooftops here. If your hotel has a high floor facing the ocean you are in luck. If not be The Kee Resort and Surface at La Flora resort have good panoramic terraces to drink and celebrate in style. Note that these rooftops are quite small and will probably be crowded too. Read more

10. Paradise Complex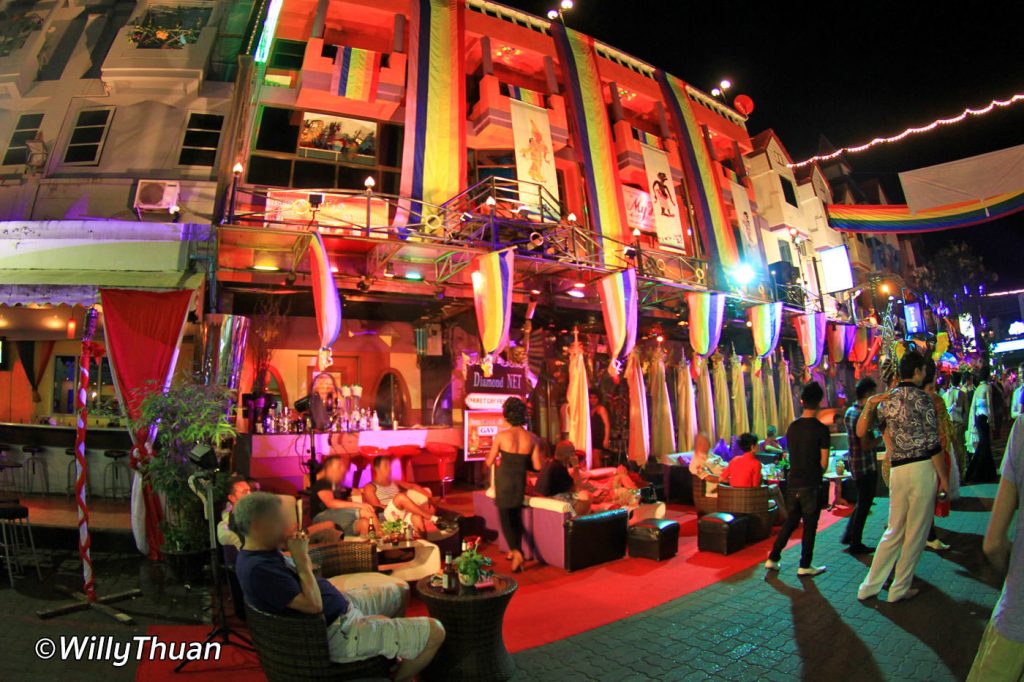 Paradise Complex is Phuket's main gay party area. It's colourful, fun and friendly. Everyone is welcome, gay or not.
---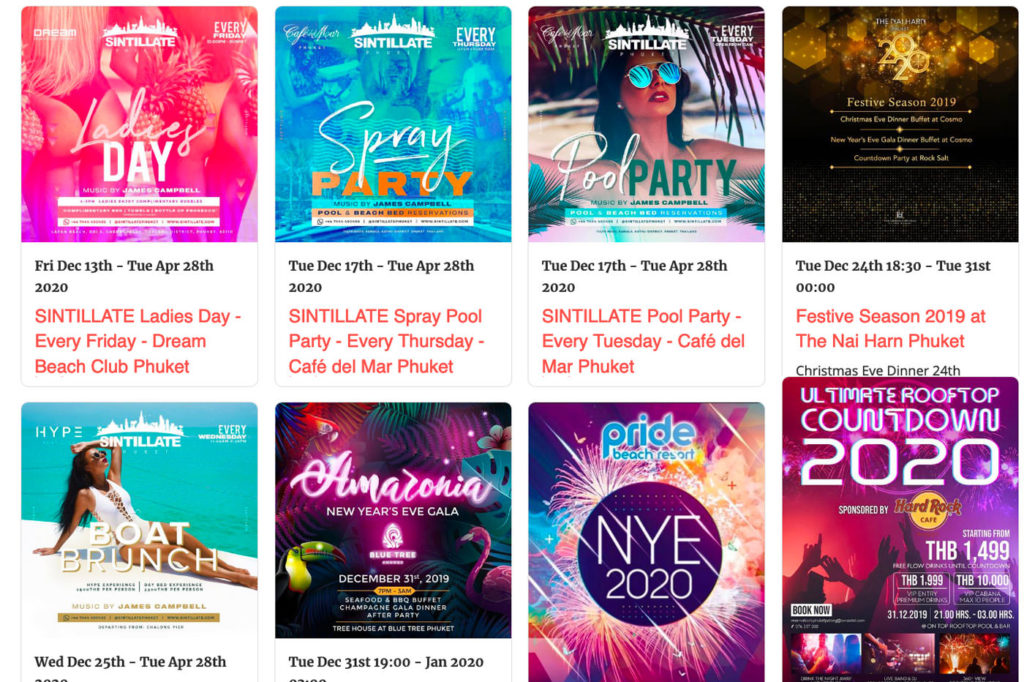 Drone Footage on New Year's Eve in Patong!
Drone Footage by Richard Hearne
---
You may also like