---
Great cheap hostels in Phuket
---
What are the best hostels in Phuket for budget travellers? Phuket is known for its luxury hotels, but there's also a great range of hostels around the island, ideal for backpackers travelling with a small budget. Many Phuket hostels are also stylish and thoughtfully designed, usually with WiFi, and air conditioning included.
Hostels in Phuket generally offer a mix of dormitories and private rooms and are ideal for solo and independent travellers, with shared living areas making it easy to meet others. Phuket Town has the best selection, but there's also a decent choice of hostels near the beaches, especially Patong Beach.
---
Here are some of the best hostels in Phuket
---
1. Lub d Phuket Patong Hostel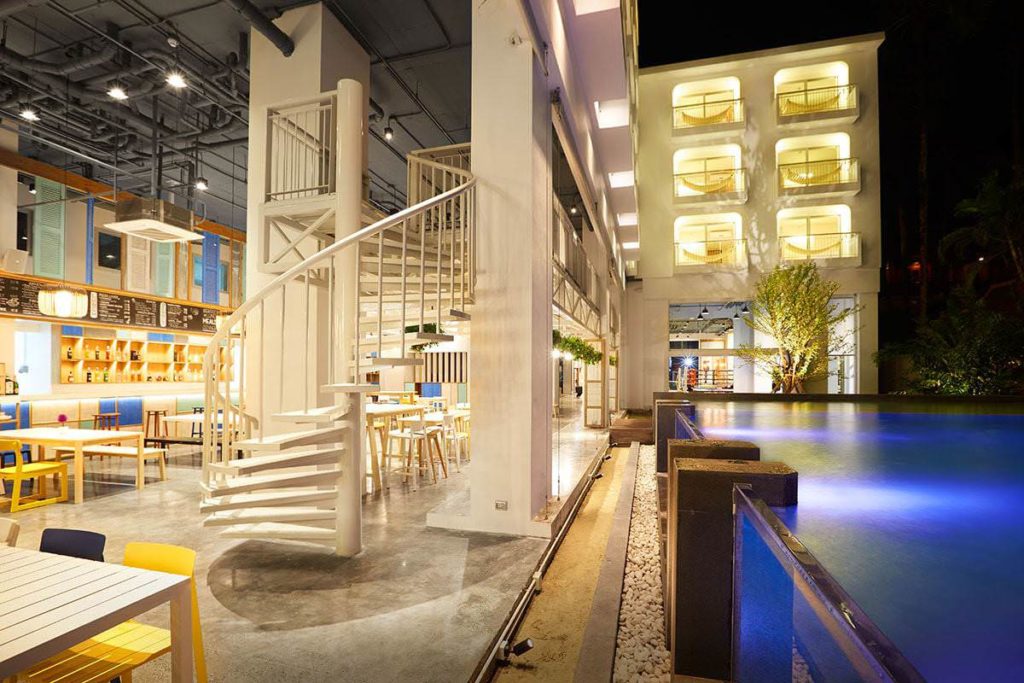 Lub d hostel in Patong is a lively, activity-filled place with a restaurant bar, games room, swimming pool and co-working space. Muay Thai lessons are also available in the hostel's boxing ring, which is great for kickboxing fans.
Lub D offers bright and modern private rooms, ladies' dorms and mixed dorms – prices aren't as cheap here as in other Patong hostels, but they have many facilities. It's set back from the beach about 300 metres, and Bangla Road is a 10-minute walk away. Lub d is a popular hostel brand with locations in Bangkok, Koh Samui, Siem Riep and the Philippines.
Lub d Phuket rates
Location: 13 Sawatdirak Road, Patong Beach, Phuket 83150
Phone: 076 530 100
Rates: Dorm beds from about 550 baht/night
Website: https://lubd.com/destination/phuket-patong/
2. Lupta Hostel Patong Hideaway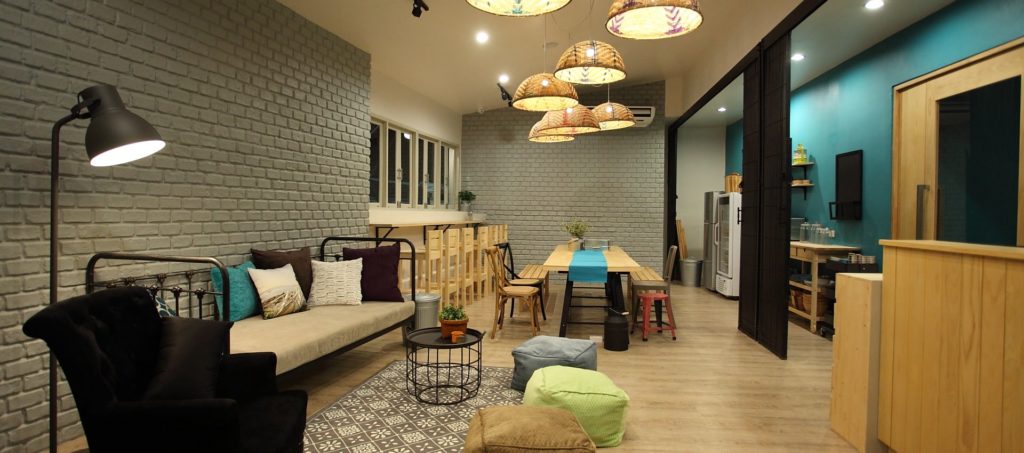 Lupta Hostel is a great choice for a budget stay in Patong Beach with its mixed and female dormitory rooms. For those who want to be close to the action, Lupta's location is excellent, with both the beach and the lively nightlife scene of Bangla Road just a short walk away.
Rooms are air-conditioned and have bunk beds with privacy curtains, nooks, and cupboards to stow your things. Lockers in the common area offer more storage space. The colourful living area is a comfy spot to hang out, and the hostel is surprisingly peaceful, considering it's in the heart of Phuket's party scene.
Lupta Hostel Rates
Location: Patong Bech
Address: 138 Thaweewong Road, Patong Beach, Phuket 83150
Phone: 076 602 462
Rates: https://www.hotels.com/ho1155093600/
3. Vitamin Sea Hostel Phuket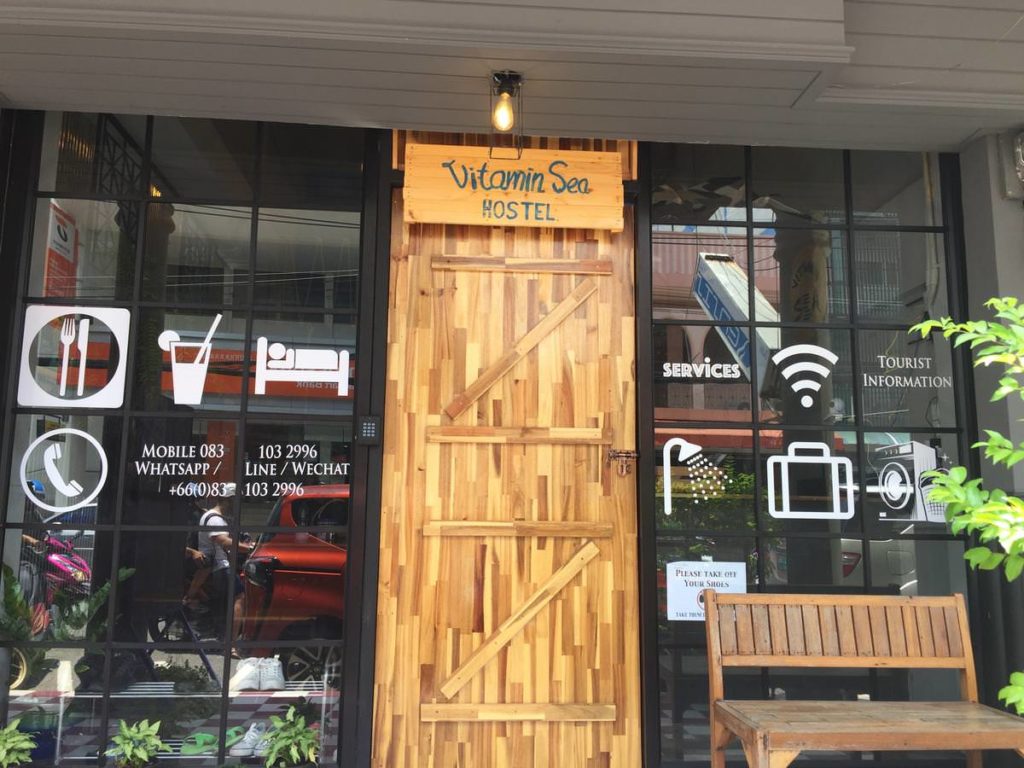 Its name is a bit misleading since it's nowhere near the ocean, but Vitamin Sea Hostel's bright, clean design does give it a nautical vibe. Set near Phuket Old Town, it offers an excellent base for those wanting to explore the historic streets, cheap eats and lively markets of Phuket Town.
They offer mixed and female dormitory rooms and private rooms, all with air-conditioning. The living areas on the ground floor are inviting spots to relax and meet fellow travellers, with a book exchange and cafe. Basic breakfast and self-serve coffee and tea are included.
Vitamin Sea Hostel Rates
Location: Phuket Town
Address: 54/8 Montri Road, Phuket Town, Phuket 83000
Phone: 083 103 2996
Rates: https://www.hotels.com/ho726913568/
4. Slumber Party Hostel Phuket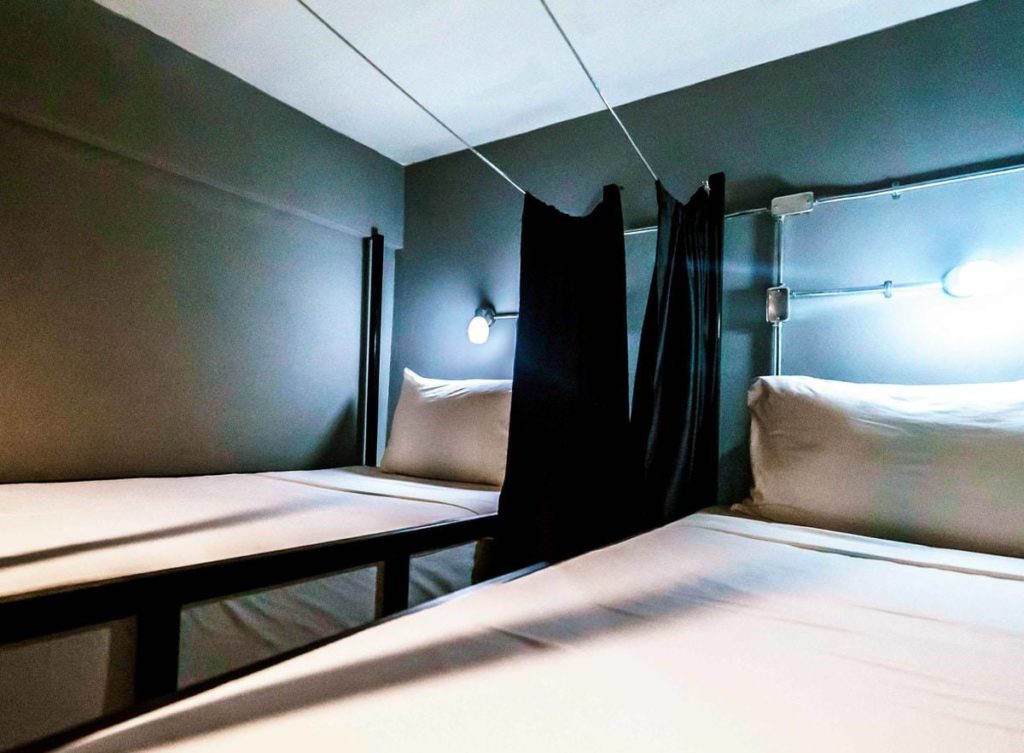 If you're coming to Phuket to party and want to meet other night owls, this hostel is a good choice. Slumber Party has a chain of hostels around Thailand, with the Phuket branch a short walk from Bangla Road and Patong Beach's nightlife action.
In addition to offering good-value dorm rooms, the hostel has a big common area and a lively bar, and it organises pub crawls around Patong three times a week. You might not get much sleep at the Slumber Party hostel, but you're sure to have a good time – and the beach is just a 10-minute stroll away.
Slumber Party Hostel Rates
Location: Patong Beach
Address: 27/27 Ratchapatanusorn Road, Patong, Phuket 83150
Phone: 076 620 414
Rates: Dorm beds from about 200 baht/night
Website: https://bodegahostels.com/locations/phuket/
5. Fin Hostel Phuket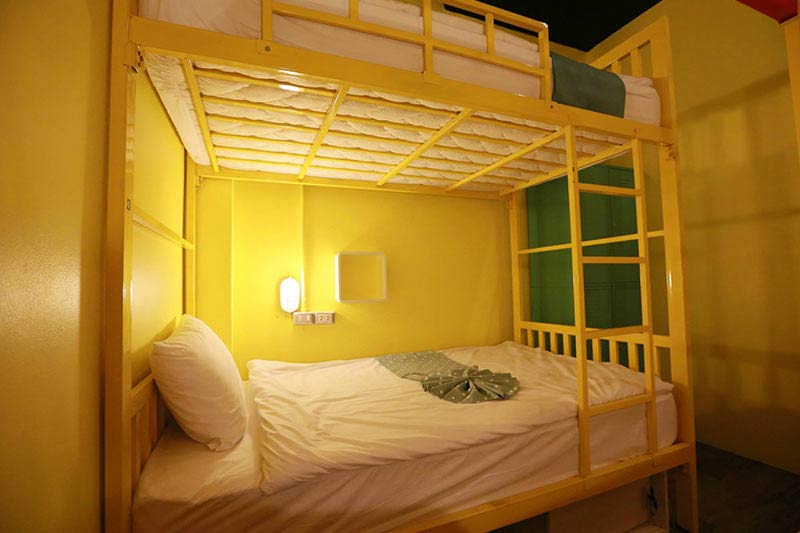 This surfing-themed hostel offers a lively and friendly place to stay within walking distance of Kata Beach. Fin Hostel has a choice of private rooms, a women's dorm and mixed dorms with shared bathrooms and laundry facilities. There's also a shared kitchen, lounge/TV area, bar, and front desk where you can organise tours or bike rentals.
Guests are given ample opportunities to mingle with the hostel hosting regular BBQ nights and parties and having a small rooftop pool for enjoying a drink and a dip. Though the nightlife scene in Kata is more low-key than in Patong Beach, you can easily walk to a decent variety of restaurants and bars.
Fin Hostel Phuket Rates
Location: Kata Beach
Address: 100/20 Kata Road, Karon Sub District, Phuket 83100
Phone: 088 753 1162
Rates: https://www.hotels.com/ho449532/
6. Ai Phuket Hostel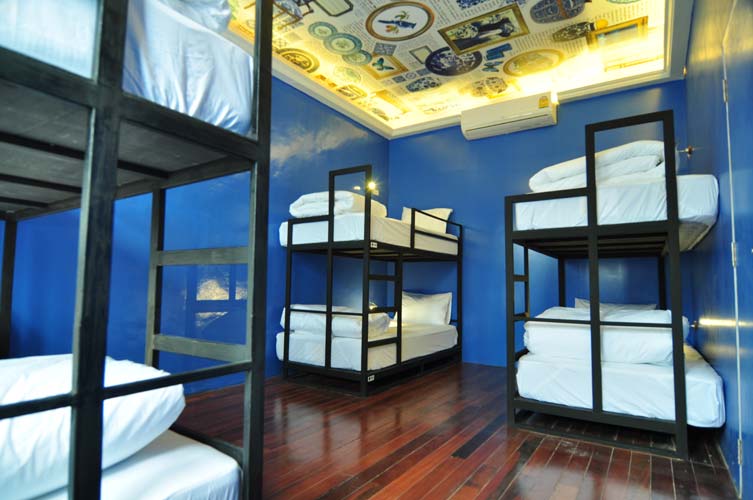 Found in a narrow shophouse on Yaowarat Road in Phuket Town, Ai Phuket Hostel is a fun little place to stay. Private rooms, female dorms and mixed dorms are set in colourful spaces splashed with wall and ceiling murals in a restored Sino-Portuguese building. Common areas are small but cosy and friendly, with a lounge area, kitchen inside, and a balcony/garden space at the back.
Ai is another good hostel for those interested in delving into Phuket's local food scene and cultural attractions; it is located in the Old Town area. The local songthaew bus stop for cheap rides to the beaches is just around the corner at the Downtown Market.
Ai Phuket Hostel rates
Location: Phuket Town
Address: 88 Yaowarat Road, Phuket Town, Phuket 83000
Phone: 076 212 881
Rates: https://www.hotels.com/ho528187/
7. Eco Hostel Phuket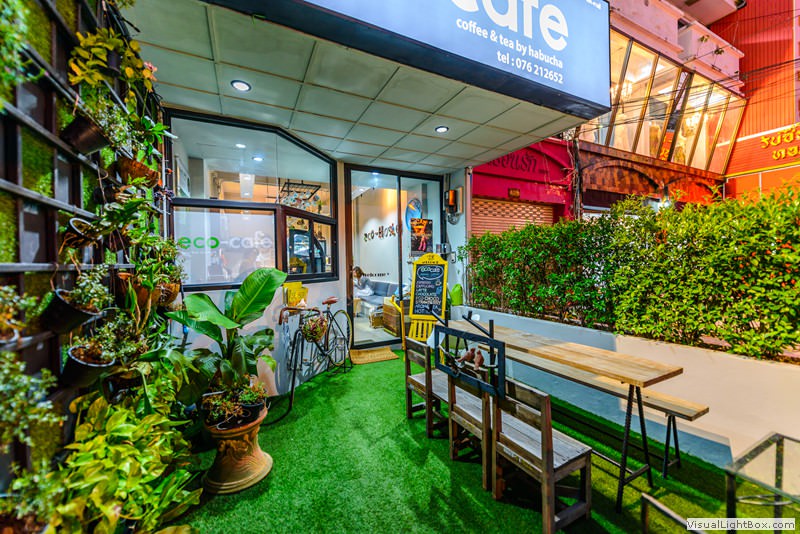 Eco Hostel is located in Phuket Town near the old bus terminal, about 1km from the Old Town area. It offers private three-bedrooms, female dorms and mixed dorms in a modern four-storey shophouse. Overall, the design has a crisp, clean feel, and the café on the ground floor is a cosy place to enjoy coffee and cake.
The immediate area around Eco Hostel isn't all that attractive, but it's easy enough to walk or hire a tuk-tuk to nearby markets, restaurants and the historic Old Town streets. It's handy to stay if you want to catch the ferry to Phi Phi island, with Rassada Pier only a 10-minute drive away.
Eco Hostel Phuket rates
Location: Phuket Town
Address: 156/44 Phang Nga Road, Phuket Town, Phuket 83000
Phone: 076 212 652
Rates: https://www.hotels.com/ho475369/
8. L'atelier Poshtel Phuket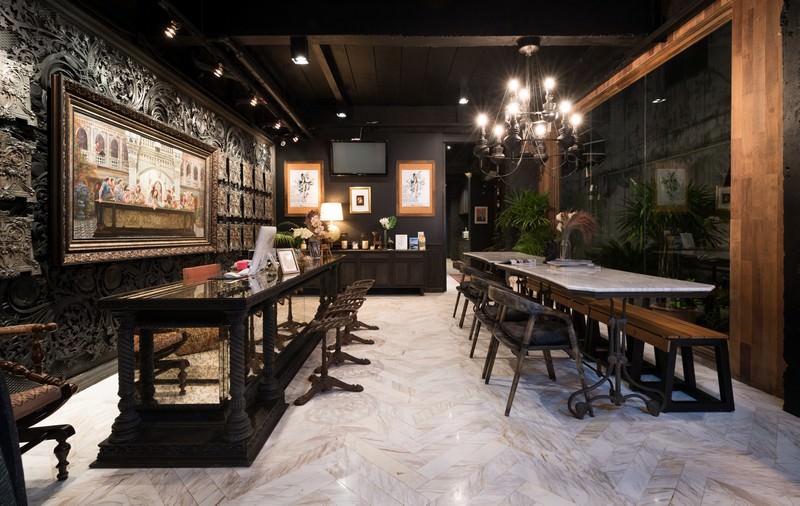 L'atelier Poshtel is an ornately designed place on the outskirts of Phuket Town offering private rooms, male and female dorms and mixed dorms. Its look is more upscale than you'd expect for budget accommodation, with chandeliered common areas, a stylish patio, a library and rooms adorned with artwork and murals. Guests are welcome to make use of the TV room and shared kitchen.
The hostel is along the busy bypass road opposite the big Tesco-Lotus shopping centre, but it's set far enough back from the road to stay relatively quiet. Central Festival Mall, Big C and Chillva Market are each a few minutes drives away.
L'atelier Poshtel rates
Location: Phuket Town
Address: 101/31 Bypass Square, Chalermprakiat Rama 9 Road, Rassada, Phuket 83000
Phone: 076 684 430
Rates: https://www.hotels.com/ho652645344/
9. The Lantern Hostel Phuket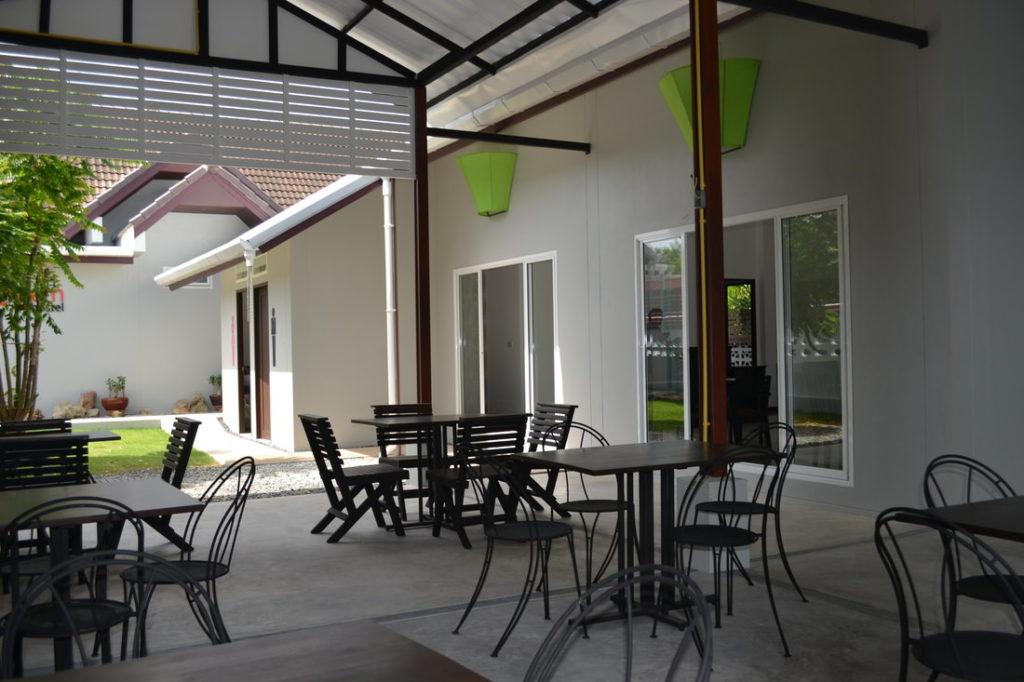 The Lantern Hostel offers simple, clean accommodation 300 metres away from Wat Chalong. You'll find private rooms and dorms in a family-friendly setting with a spacious outdoor garden area and kids' facilities like baby cots available on request. The hostel has a relaxed atmosphere with a spa and restaurant on-site, and guests can also enjoy a dip at a small swimming pool nearby.
Its location in Chalong makes it an ideal budget choice for those training at Tiger or other Muay Thai and fitness camps on Soi Ta-iad nearby, and it's also a short drive from Chalong Pier.
The Lantern Hostel Rates
Location: Chalong
Address: 76/9 Moo 6, Choafah Road, Chalong, Phuket 83130
Phone: 063 078 5042
Rates: https://www.hotels.com/ho650794/
–
10. Book a Bed Poshtel Phuket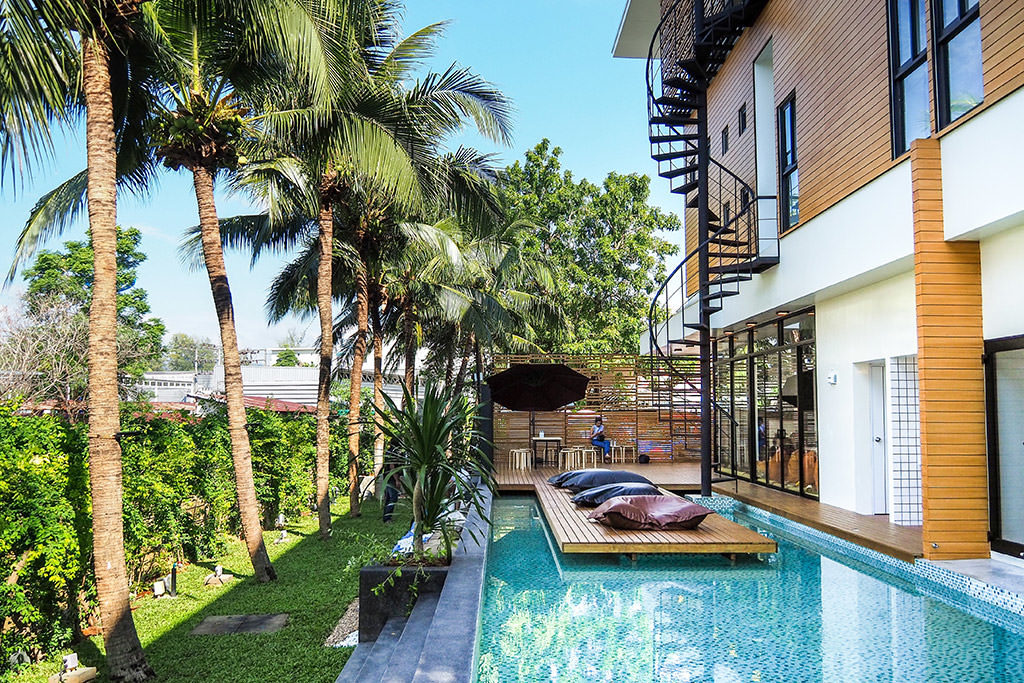 Found tucked away beside Limelight Avenue Mall in Phuket Town, Book, a Bed Poshtel, is a bit of a hidden gem. This bright, modern hostel's fun-loving vibe is immediately apparent when you step inside and see the big slide from the upstairs loft area down to the lobby. It offers a range of private rooms, mixed dorms and women's dorms, and a lovely swimming pool with a beanbag-strewn terrace great for lounging around.
Book a Bed is well located for exploring all the sights of Phuket Town, and in the evenings, from Wednesday to Friday, the popular Indy Market sets up in the car park area between Limelight and the hostel.
Book a Bed Poshtel rates
Location: Phuket Town
Address: 2/15 Dibuk Road, Phuket Town, Phuket 83000
Phone: 093 693 2888
Rates: https://www.hotels.com/ho689758272/
More Pages about Budget Travel
---