---
Classic mistakes you should avoid in Phuket
---
Phuket is an easy-going safe destination with so much to see, do and eat! Here are a few tips to ensure a safe and happy holiday, mostly based on the daily questions we get from readers worldwide and some common sense. But this page is also meant to ensure you don't miss out during your holiday in Phuket!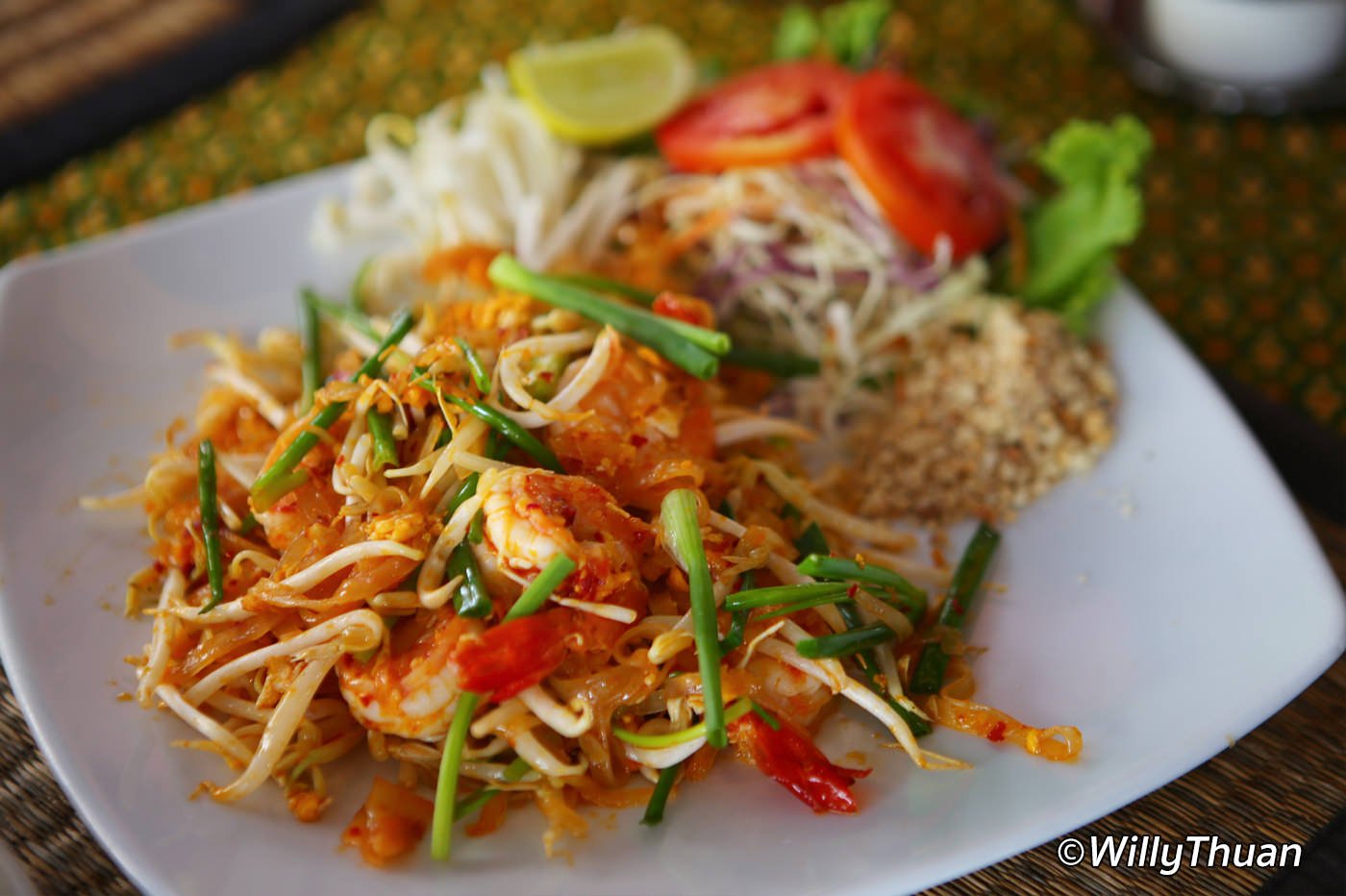 Yes, Pad Thai is excellent, and you can finally get one or three! But remember to be adventurous and try a different dish every day! Thai cuisine is varied and affordable, and Phuket is famous for its excellent seafood. So go around the island and try the food you never tried before! See the 13 most popular Thai dishes or see the best seafood restaurants in Phuket, the best local restaurants, and the best street food in Phuket.
Phuket 101 receives 250,000 monthly visitors on average (500,000 pageviews/month).
If you wish to advertise on this space or other options available on Phuket 101, just contact us.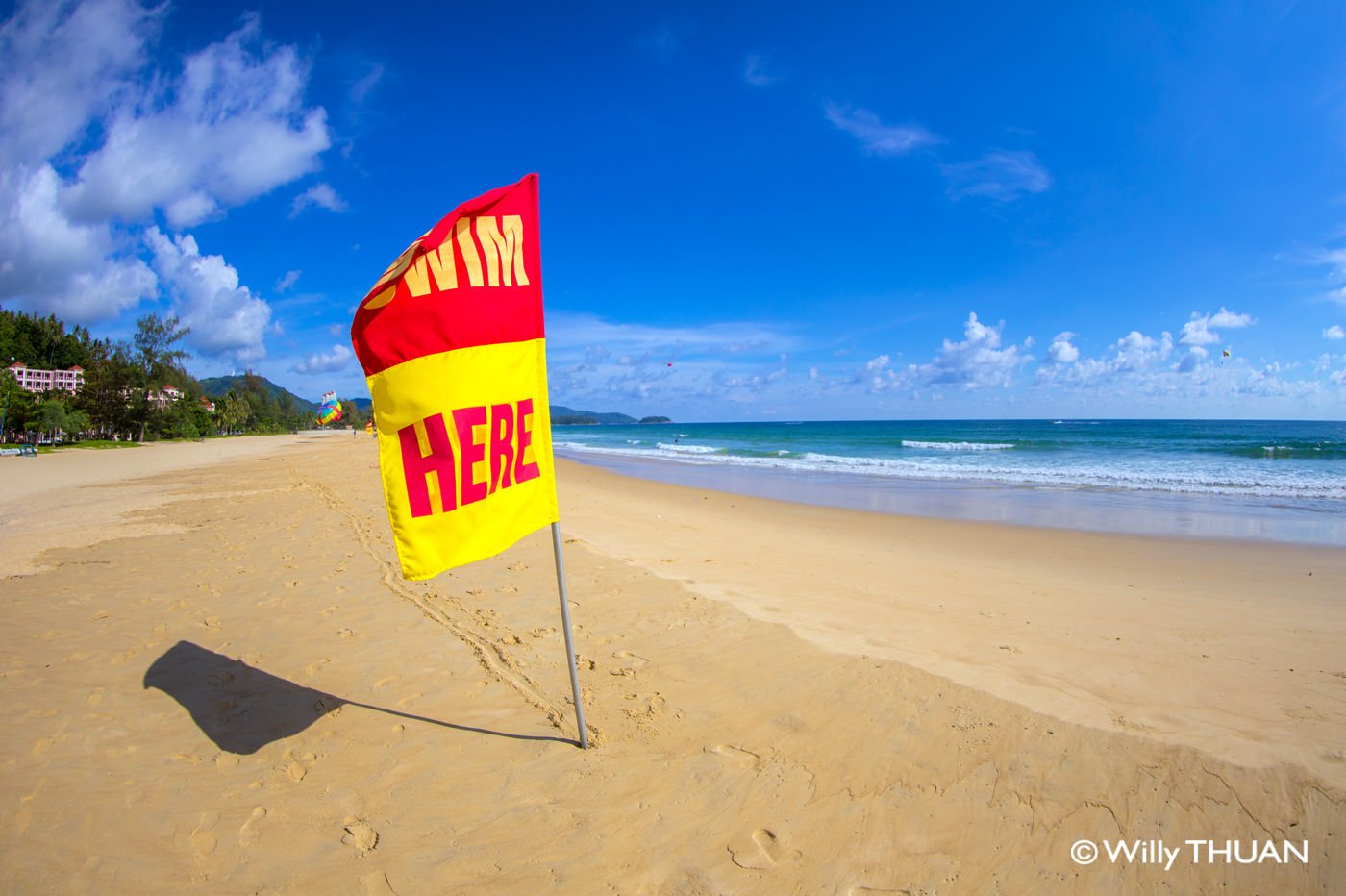 Swimming during monsoon is a serious matter, people are drawn weekly, and it's not how you want to end your holidays. Rip currents are treacherous, and no matter how good you think you can swim, you will probably not win. Red flags mean NO SWIMMING. Yellow and red flags indicate that you can swim between the flags where lifeguards are on duty.
Mistake 3 – Not bargaining, or bargain too much!
Everyone knows that bargaining is part of the shopping experience in Thailand, but you don't bargain everywhere. You may start at 60-70% of the demanded Price at the market and go as you feel comfortable. But don't even consider bargaining at the convenience store or shopping mall! You should bargain for your bike rental, mainly if you rented it for several days, but not international car rent brands.
Mistake 4 – Forget to tip, or tip too little.
In 'real' restaurants that bring a written bill, a 10% tip is appreciated but not compulsory if you are happy with the service. Usually, restaurants already include a 10% service charge, so you don't have to feel bad about not leaving one. However, everyone leaves a little since the staff is not paid very high in those jobs. A tip is not expected in street restaurants. If you go on a tour and are happy with your day out, leave 100 baht to your tour guide, don't be cheap by giving a 20 (20 baht is half a dollar !)
Mistake 5 – Underestimate the sun on day One!
The breeze is cool, and the sea is warm. It's so easy to get carried away and enjoy a sunny day, especially if you are escaping the cold winter of your country. But don't be fooled; that sun is mean, and one thing is sure: if you get a severe sunburn on day one, it will ruin your potential suntan! So wear good sunscreen; it is easy to buy everywhere, even 7-11!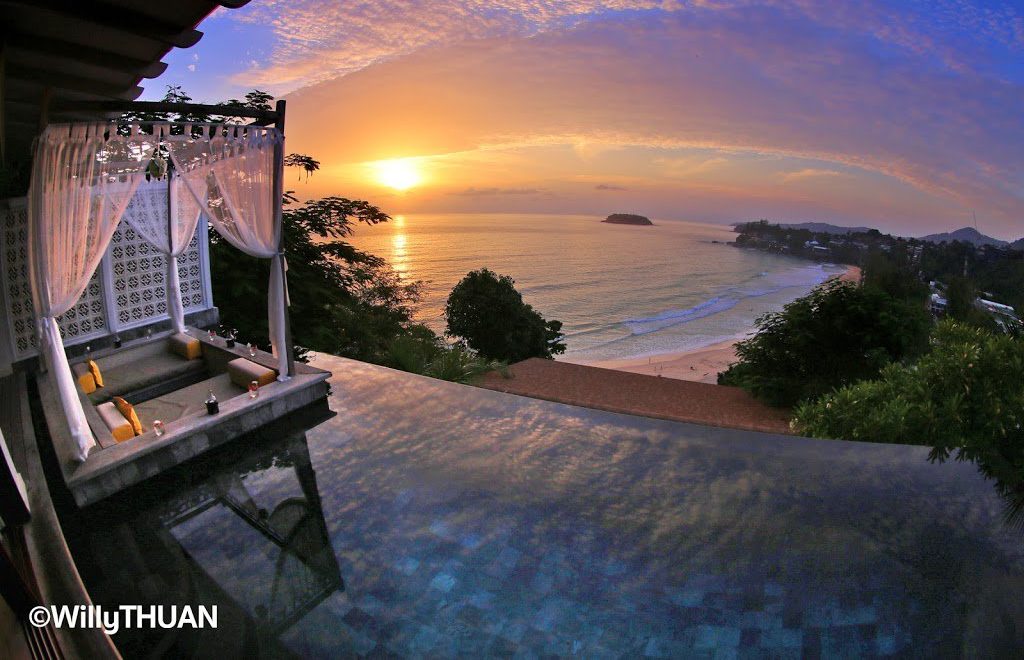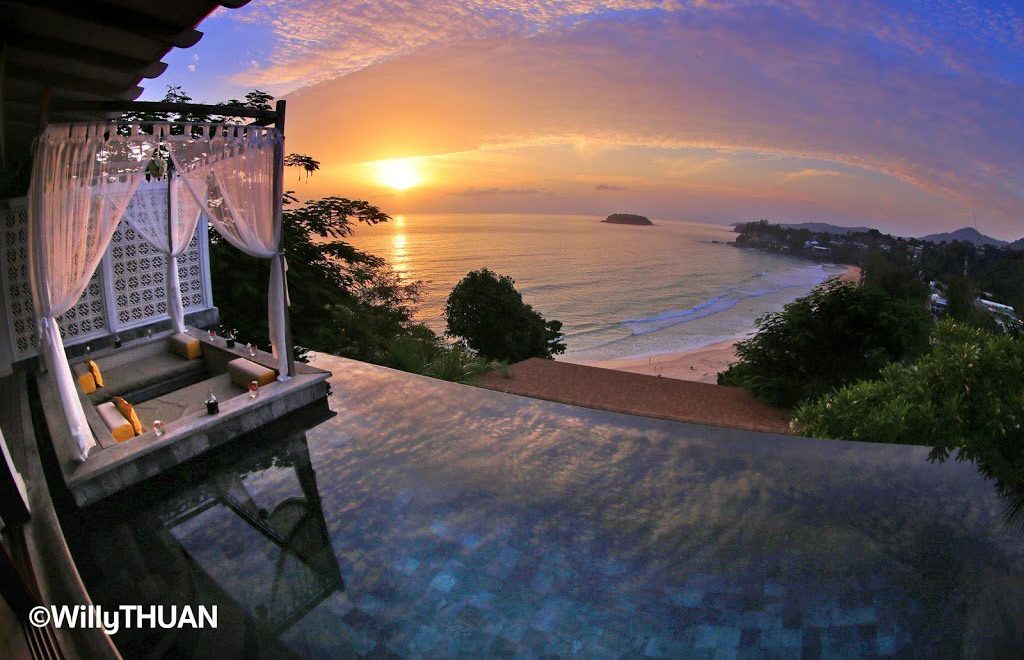 "There are so many hotels in Phuket; it should be easy to get one in December, so we'll look at it a week before flying…" WRONG! If you come during the low season between June and November, you can do that; it's not even expensive. But if you choose to go around the peak season, December and January are surprisingly busy! The best hotels, of course, will sell out first, sometimes up to 3 months before! Then the closer you get to December, the harder it becomes to find a room. If you book at the last minute, you will end up far from everything, or worse: in a hotel, nobody wants to book! Seriously!
Insurance exists for a reason. Of course, it feels like wasted money until you need it. If you plan to rent a car or a bike, we urge you to get decent travel insurance. Driving in Phuket is notoriously adventurous, and it's often the inexperienced driver's fault. If something happens, you want the best support you can get quickly. Read more about driving in Phuket.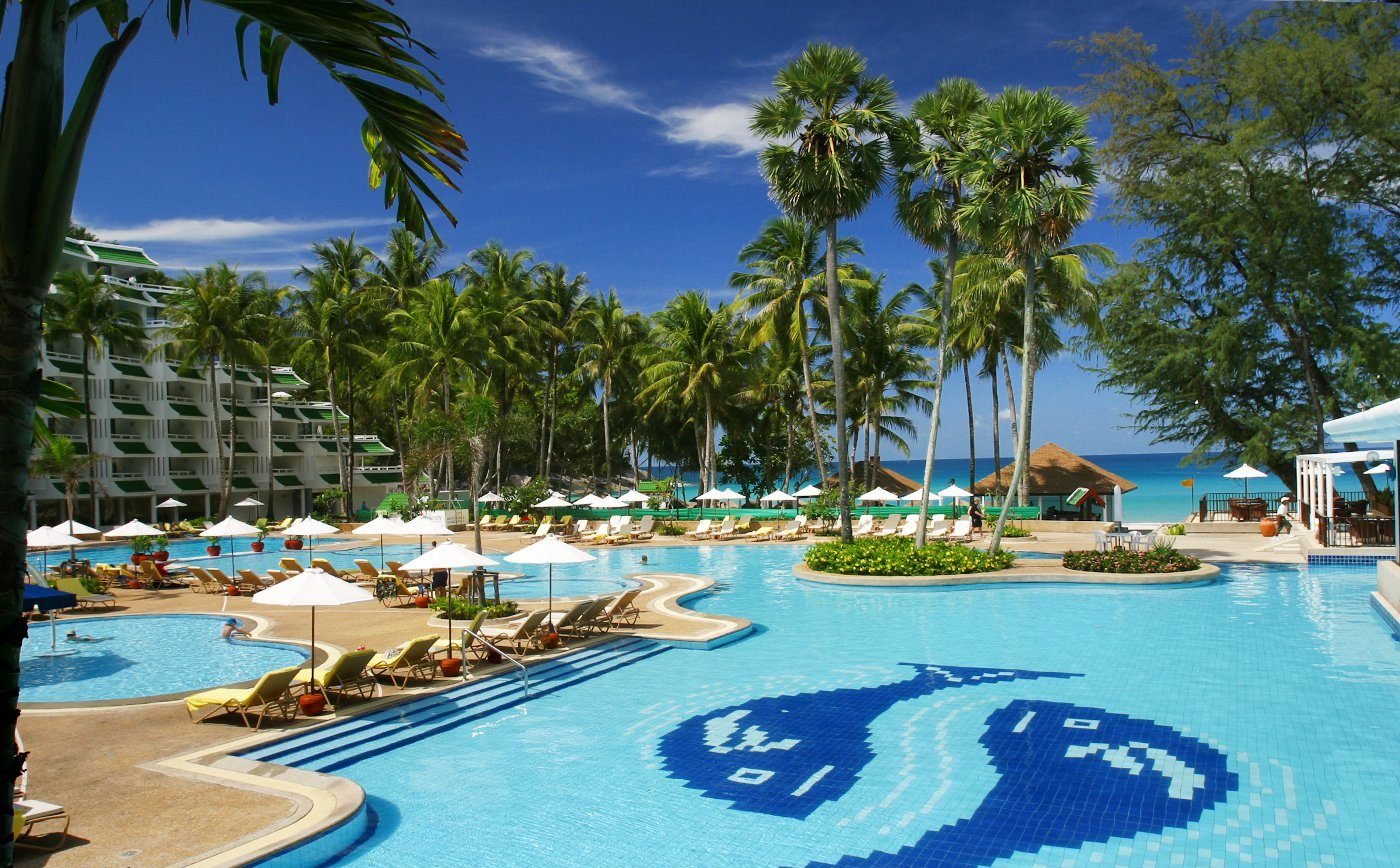 During the low season, hotels are cheap, and there are usually still a lot of sunny days. It's always a lucky draw, and there will be several days with rain once in a while. It's not frequent, but it has to happen. However, one thing is sure: during the low season, the sea is very often rough and, on some days, even dangerous. ALWAYS respect the red flags!
If you travel between June and November, do yourself a favour and pick a hotel with a beautiful swimming pool! If the sea is quiet, jump in the ocean, but if the flags are red, you can still enjoy a good swim (and a good pool bar too). Read more about the low season in Phuket.
Thailand is hot all year round, no exception. The colder it gets here is probably 24 C, which is exceptional, usually around December. So all you need to pack are tee shirts and short pants (and passport)! And remember, shopping is part of the fun in Phuket, so you probably will buy more than you expect, so keep your packing to the minimum. Everything you need can be found here, often cheaper than at home! Read about What to pack when travelling to Phuket!
Understandably, most people prefer to stay at the most convenient beach, where the balance of Sea/Food/Shop/Party fits their style best. Usually, that beach would be Patong, Kata, Karon, Kamala and Bangtao Beach. Now keep in mind that there are 40 beaches in Phuket and the most beautiful ones are further. Rent a bike or a car and explore! Use our list of '14 Most quiet beaches of Phuket' to show you the way to some hidden gems.
Beach massages are cheap and available on every beach in Phuket, even the most remote! Of course, some are better, and it might not be easy to tell. Ultimately, it doesn't matter. You had a long working year; you had a long flight; maybe you had too many parties. Or maybe, like us, you have to walk and walk and walk to explore, discover and take photos, and your photo bag is hefty, and your legs are sore. Take one hour of your 'not busy' schedule and stop at any beach massage. Most of you already know how great it feels to have a Thai or oil massage on the beach. Usually, beach massages start at 300 baht per hour. Price can go up to 500 baht on remote beaches or when the place is known to be good. Anyway, try once. A few might not like it, but the majority do! Read more
Don't get me wrong, Phuket Town is a beautiful heritage town with a lot of charm and a lot to discover, but travellers often believe being in Phuket Town will allow them to go to the beach quickly. Wrong again! Phuket town is 20 km from the closest beach (Patong), and traffic can be a nightmare (not bad, but no one likes a traffic jam on holiday). It is better to stay by the sea and take a day trip to Phuket town to enjoy the famous weekend markets and heritage streets!
See also:
1st Time in Phuket ? 26 Things You Should See, Do, Eat, Know and Enjoy!