---
Where to find the best Pad Thai in Phuket?
---
Pad Thai (or Phad Thai) has always been a favourite dish among visitors to Phuket and Thailand, and you probably will find it on most restaurants' menus. There are restaurants in Phuket specialising in Pad Thai: we list some to start from and will add them as we find them. Don't hesitate to send us a message if you know one we missed via our Facebook messenger: https://www.facebook.com/phuket101/.
The Pad Thai Shop is a tiny restaurant on the side of the back road of Karon Beach. It's so small and modest; you would drive past it without paying much attention if it wasn't for its growing reputation and a large yellow signboard that says 'The Pad Thai Shop'. Despite its success, the shop owner probably chose not to change anything about the shop. Bare wood and brick walls, concrete roof, plastic chairs and plates and a bare black stove as old local shops usually are.
Location: Karon Beach
Address: Patak Road, Karon Beach, Phuket 83100
Open: 8 am – 7 pm (Sunday closed)
Price: cheap
Phuket 101 receives 250,000 monthly visitors on average (500,000 pageviews/month).
If you wish to advertise on this space or other options available on Phuket 101, just contact us.
Location: Phuket Town
Address: 18 Thalang Road, Tambon Talat Yai, Mueang Phuket District, Phuket 83000
Open: 11 am to 10 pm
Phone: 083 606 9776
Prices: around 70 – 120 Baht
Facebook: https://www.facebook.com/kopitiambywilai/
Kaab Gluay is one of the few authentic local Thai restaurants in Patong Beach, and Pad Thai is one of their popular dishes. The food is delicious and well priced, and the staff is always amiable.
Location: Patong Beach
Address: 58/3 Phrabaramee Road, Patong Beach Phuket
Open: Daily 11 am – 2 am
Phone: 081 787 7830
Price: Affordable
Facebook: https://www.facebook.com/kaabgluaypatong/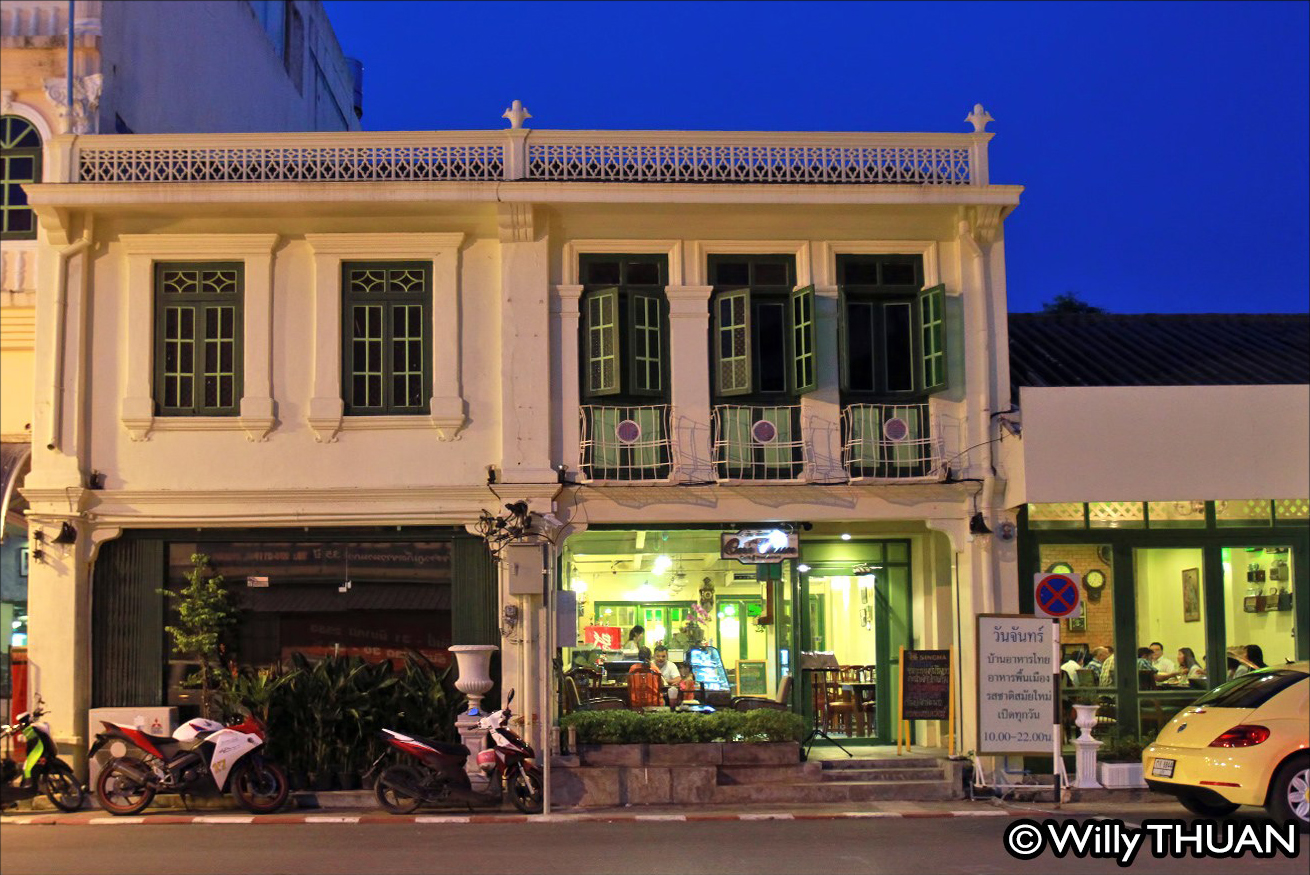 Location: Phuket Town
Address: 48/1 Thepkrasattri Rd., Talat Yai, Phuket Town, Phuket 83000
Open: 10 am – 10 pm
Tel: 076 355 909
Price: Affordable
Contact: https://www.facebook.com/OneChunPhuket/
Tu Kab Khao is a popular Thai restaurant in Phuket town serving great southern Thai food, a chance to try their Pad Thai as well as other dishes so typical of Phuket.
Location: Phuket Town
Address: 8 Phang Nga Road, Phuket Town (the restaurant with a giant lobster hanging on the side)
Open: Daily 11 am – 12 midnight
Phone: 076 608 888
Price: Affordable
Contact: https://www.facebook.com/tukabkhao/
Pad Thai Phanhin
Location: Phuket Town
Address: 432, 434 Phuket Rd, Talat Yai, Mueang Phuket District, Phuket 83000
Hours: 11 am – 10.30 pm (Sunday closed)
Phone: 085 888 5756
Pad Thai Sapan Hin
Location: Phuket town
Address: Phuket Rd 4 Ranong RD Taradyai, Phuket Town, Phuket 83000
Pad Thai Boran
Location: Phuket Town
Address: V9JP+765, Tambon Talat Nuea, Mueang Phuket District, Phuket 83000
Hours: 8.30 am – 7 pm (Sunday closed)
Roti Mee Cha
Location: Phuket Town
Address: 54, 77 Ongsimphai Rd, Tambon Talat Yai, Mueang Phuket District, Phuket 83000
Hours: 11.30 am – 9.30 pm (Monday closed)
Phone: 084 184 6688
Facebook: https://www.facebook.com/rotimeecha982/
Greenheart Garden Kata
Location: Kata Beach
Address: 13 Patak Rd, Karon, Mueang Phuket District, Phuket 83100
Hours: 10 am – 7 pm
Phone: +66 87 627 3849
Pad Thai Restaurants Map